KUSA - Automated teller machines are turning 50 years old this year. And a Colorado man played an instrumental part in making them an international service, starting here in the Centennial State.
Dale Browning has a long, distinguished resume in the banking industry. He once worked for Colorado National Bank, working his way up to president. He was also one of the six people to start Visa.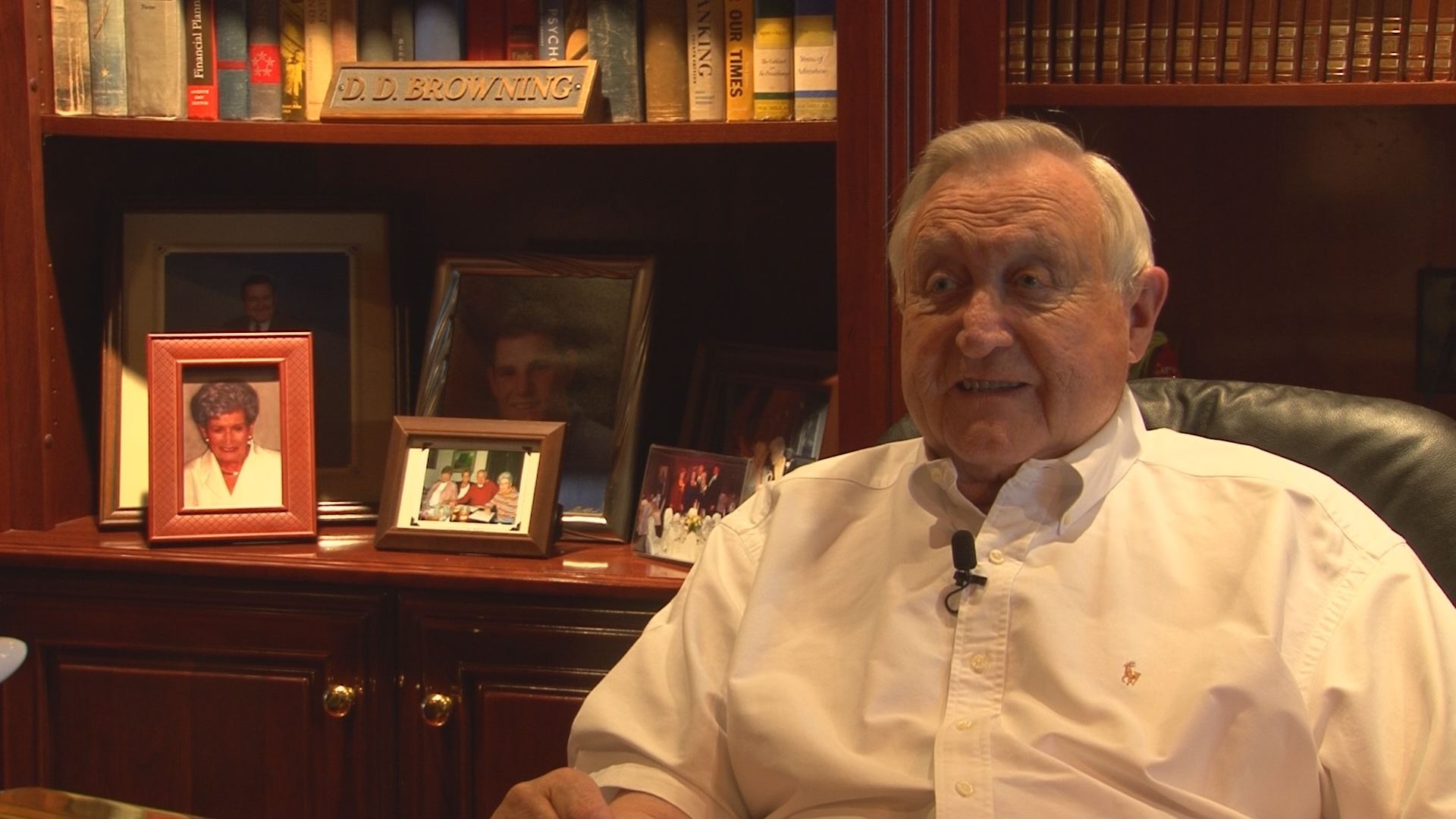 So you could say he's a big deal.
Another reason Browning is a big deal? IBM liked him so much, that they flew him from Colorado to New York to develop the first ATMs used in the United States. When the first machines rolled off the assembly line, they came to Colorado.
"I did this with the understanding from IBM that Colorado National and the state of Colorado would get the first ATMs that they manufactured, at least the first six," said Browning.
Those first ATMs came to 17th and Champa Streets in Denver at the Colorado National Bank there. The building is now the Renaissance Hotel.
With any new technology, there will be skepticism at first from the general public.
"They were reluctant to use an electronic machine to conduct a financial transaction," said Browning. "So it took a great deal of effort to educate consumers on becoming not only familiar, but being comfortable with the security of a network."
But it only took one swipe of a card for people to change their opinion.
"Once they used an ATM once, they were hooked," said Browning. "Then they started using ATMs everywhere."
Browning was then inspired to create the ATM network, Plus Systems. His goal was to create a nationwide system where people could use their cards at any ATM. Once Bank of America and Chase Manhattan Bank were on board, the rest was history. Plus Systems is now one of the largest ATM networks in the world.
Reflecting on his role during the ATM boom, Browning was nostalgic.
"Once it caught on, it was like wildfire," Browning said. "It was just a fun time in my life and in my profession."