Picture Yellowstone National Park.
Even if you've never been there, you probably have an idea of what it looks like – bison roaming, geysers blowing, mountains and grass in the background.
In your picture, do you see scuba divers, and underwater plant life?
"The cool thing about Yellowstone is that everything that happens on land, happens underwater," says Brett Seymour, the Deputy Chief and video specialist for the National Park Service's Submerged Resources Center.
Right now you're thinking: "The what???"
The Submerged Resources Center has been a branch of the National Park Service since 1980. This group works with any park unit across the country to explore the waters within it. The team dives underwater to find, identify, study and preserve the pieces of national parks that are below ground – living pieces, like coral or invasive species, and non-living, like ships.
And they're based in Lakewood.
"In Lakewood, Colorado, yes," says Dave Conlin, the SRC Chief. "The dive teams work from Alaska to American Samoa, and from Maine to the Virgin Islands, and everywhere in between."
So, the NPS decided to keep this branch centrally-located. They've gone underwater in Isle Royale National Park, and Lake Mean National, and Buck Island Reef National Monument. At times, they even assist with international dives. They just completed a job near Croatia, where possible human remains were found in the Adriatic Sea, near an American World War II bomber.
Recently, they have explored the USS Arizona in Pearl Harbor. The team works to determine if sites like that can be open to the public, and if there are there any environmental concerns from oil leaks. There are a half-million gallons of fuel in the ship still today.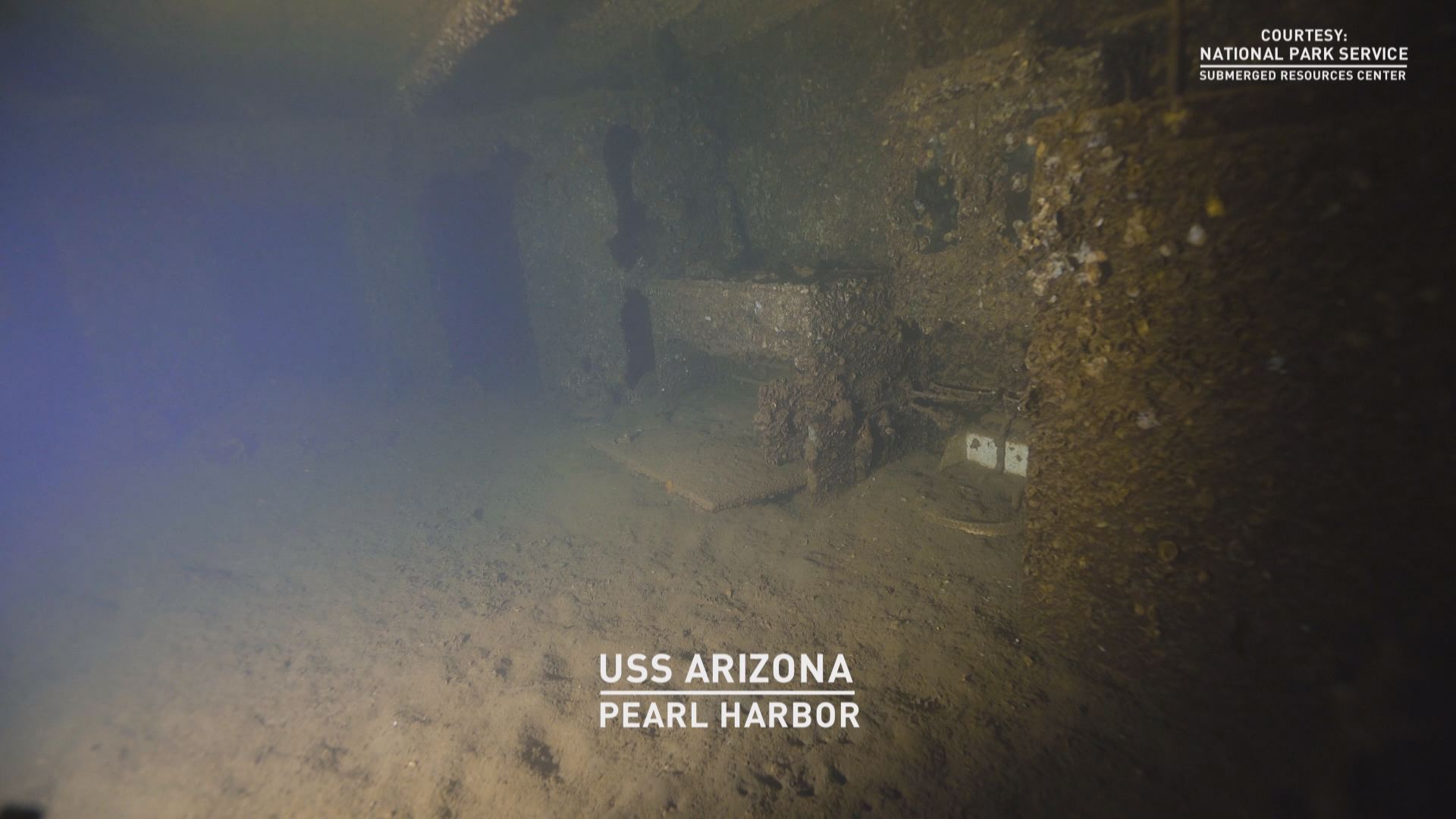 At the same time, they want to preserve the history, and honor the 1,000 men still inside the Arizona's hull.
"I liken it to Gettysburg. The things of the event are still on the deck. It'd be like going to Gettysburg and seeing a rifle in a trench," Seymour says, of finding items like these underwater.
In Yellowstone, they're divers have explored dormant, "deep-sea thermal vents." They're 10- to 12,000 years old, and look like misshapen chimneys.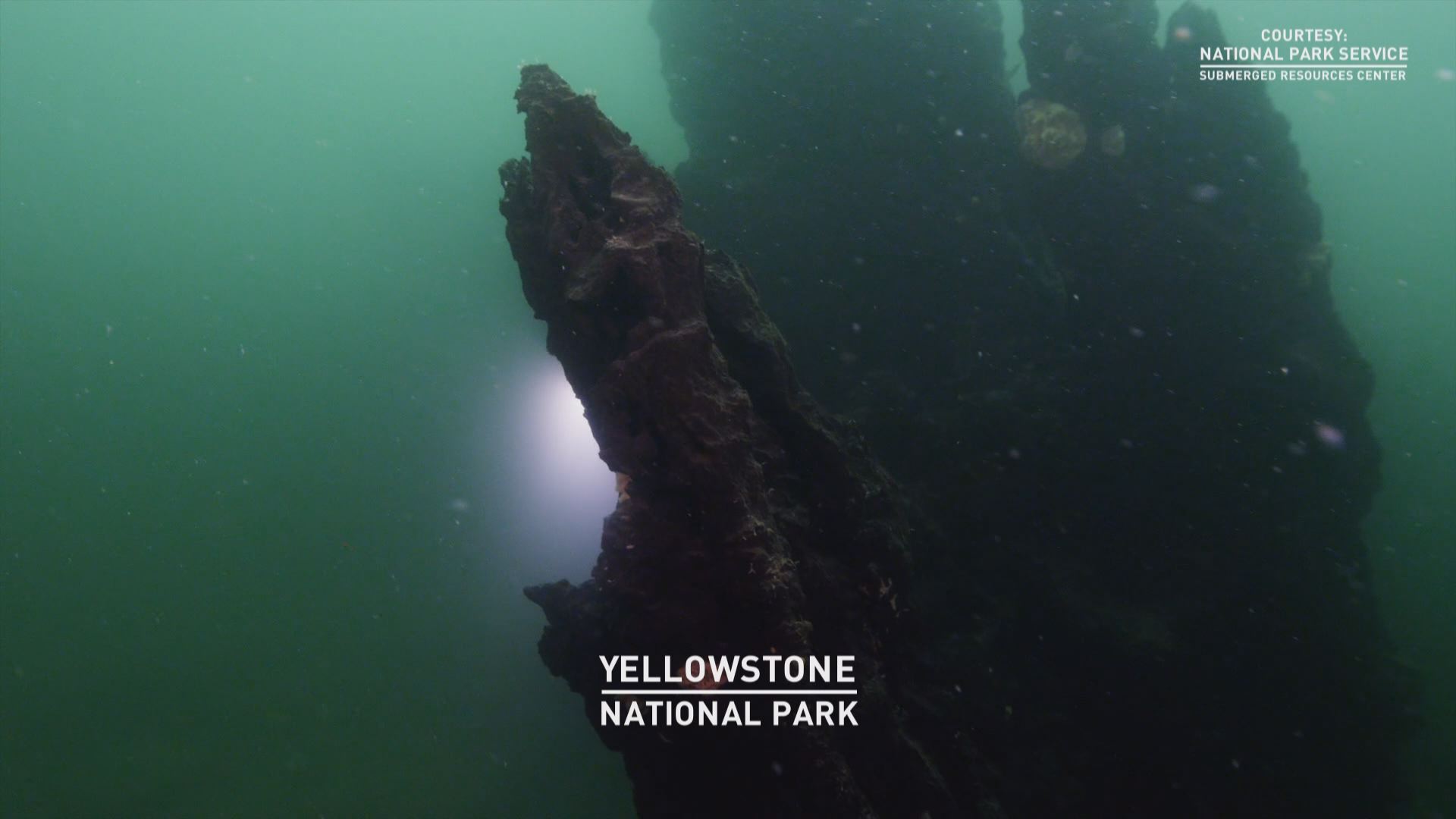 The SRC works with more than half the of 400-plus National Park units to explore bodies of water.
"That's why our program exists," Seymour says. "Help parks that don't have in-house capacity make those decisions and tell those stories, and create an environment where this stuff is significant and does need to be protected."
Together this group photographs parts of National Parks that people would otherwise never see. That fact isn't lost on the SRC.
"I've worked on ship-wreck sights where you find things like a compass," says Conlin. "Those sort of amazing things sort of get you excited to think like, wow, this compass has sat her for more than 200 years. And no one has touched it until I touched it. When you touch those things, you feel those connections it feels like you're not only connecting to an object sitting on the bottom of a lake or at the bottom of the ocean, you're also connecting to the person that had it before you found it."
Next up is the dive to assist the Mozambican government as they survey ships associated international slave trade. The team left from Denver on Monday.
RAW: Exploring underwater in Colorado's national parks