Everyone has their "thing" and the reasons for doing it. Jon Kuehler's "thing" happens to be essentially running a half-marathon, give or take, every single day for the last four years -- for fun.
"I don't know if I've ever really come up with a good answer why I run," Kuehler said. "At first obviously, just like everybody else, it started to try to be healthy, right, to lose weight, at some point in time, it evolved into, 'Wow, this is something that I really love to do. I like this feeling.'"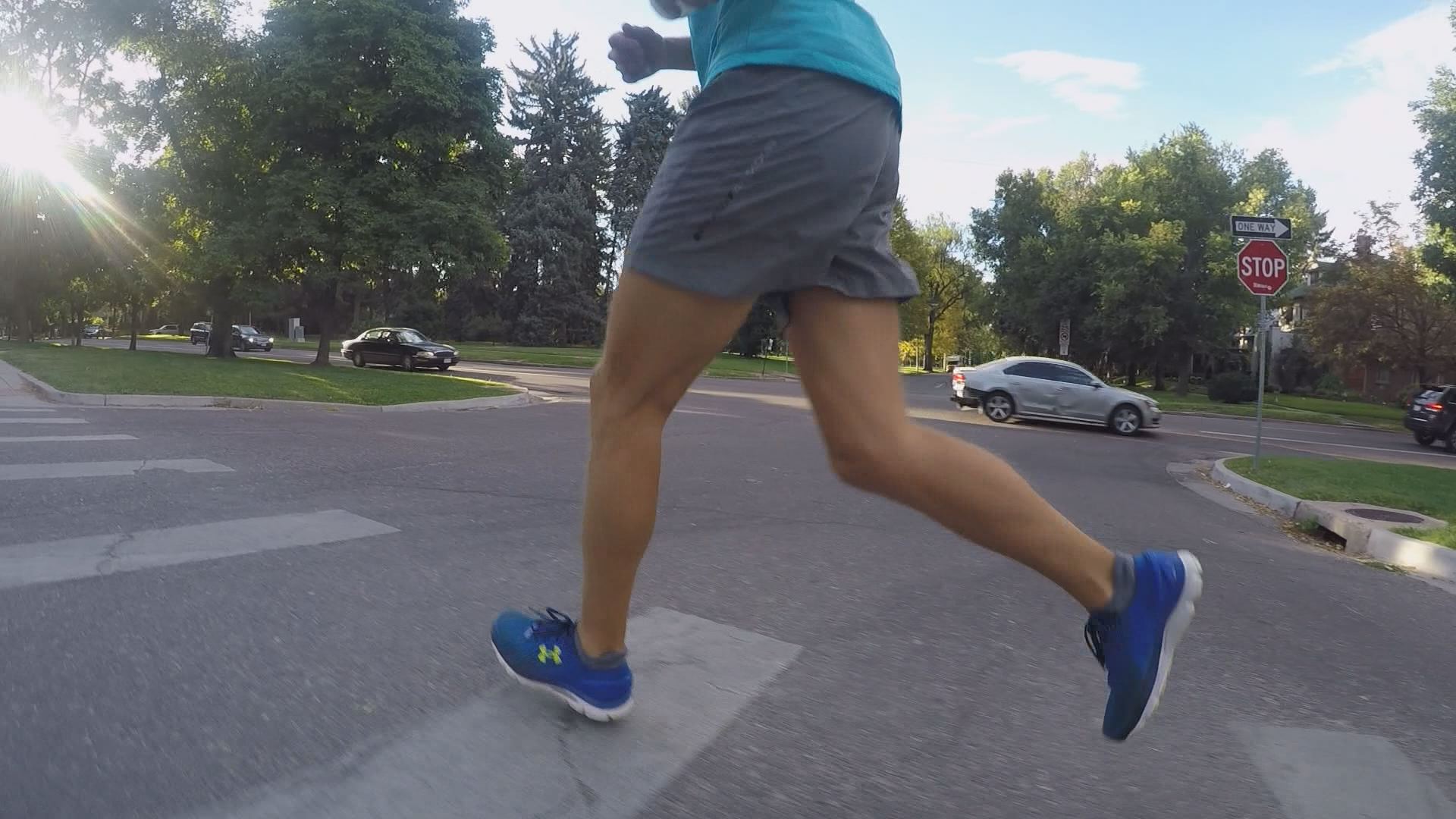 Kuehler's life revolves around his runs, when and how they will be done how many miles he will be able to put in.
"He loves running," said wife Jaymie. "[It's] definitely an addiction."
Kueher told 9NEWS, over the last year he ran over 6,000 miles - nearly 17 miles a day.
The couple are members of a running club. Could you imagine running before your scheduled run with your club?! Jon always does a pre-run, because he's "must faster" than others, Jaymie said.
Kuehler, an ultra-marathoner, reached out to 9NEWS earlier this week to tell us about his next challenge, a 193-mile route he planned out from Denver International Airport to Glenwood Springs.
"CDOT did a press release a year ago, they talked about people being able to bike from DIA to Glenwoood Springs," Kuehler said. "I thought well, heck I can run that over maybe a couple of days, that would be really fun. Not only can I say I ran a long ways over multiple days. It's kind of a neat idea to think how close Denver is to the mountains and that you can get there self-powered, whether it be through a bike or on your own feet."
Kuehler, who keeps all of his old shoes in his running gear closet to donate one day, said he'll be running the 193 miles over three days.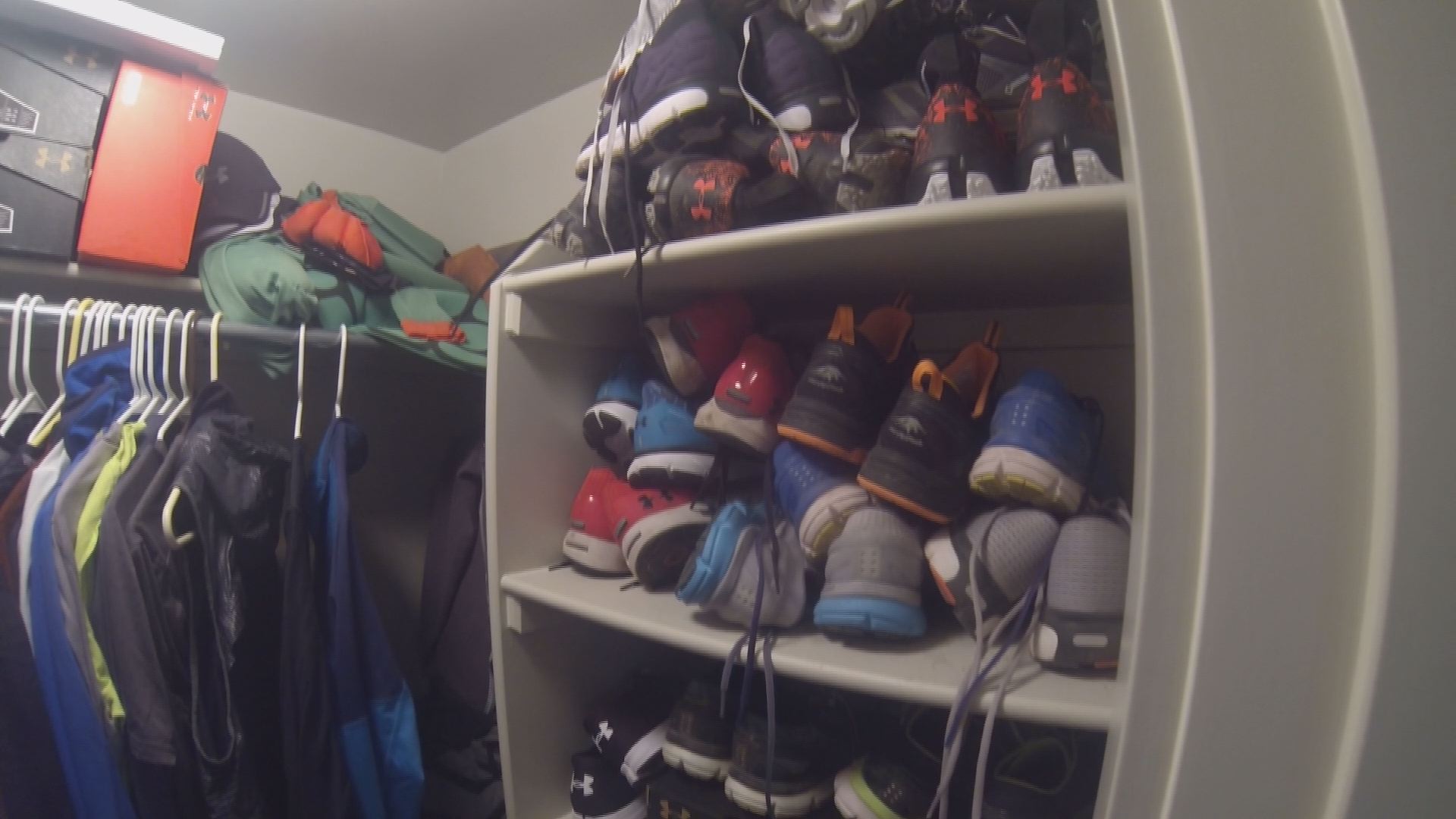 He's broken it down to 72, 68 and 53 miles.
"The last day is a relatively easy 53 miles," Kuehler laughed. "Believe it or not, the terrain I was looking at is downhill from Beaver Creek to Glenwood Springs. It's a gradual downhill 53-mile run after putting in 140 miles."
"He lights up when he talks about things like this, so it's hard not to just jump on board and say ok, who's gonna help us, what can I do," wife Jaymie said.
Everyone has their thing, Kuehler's is running. His reasons for doing 193 miles from DIA to Glenwood Springs, are… let's just say– his reasons.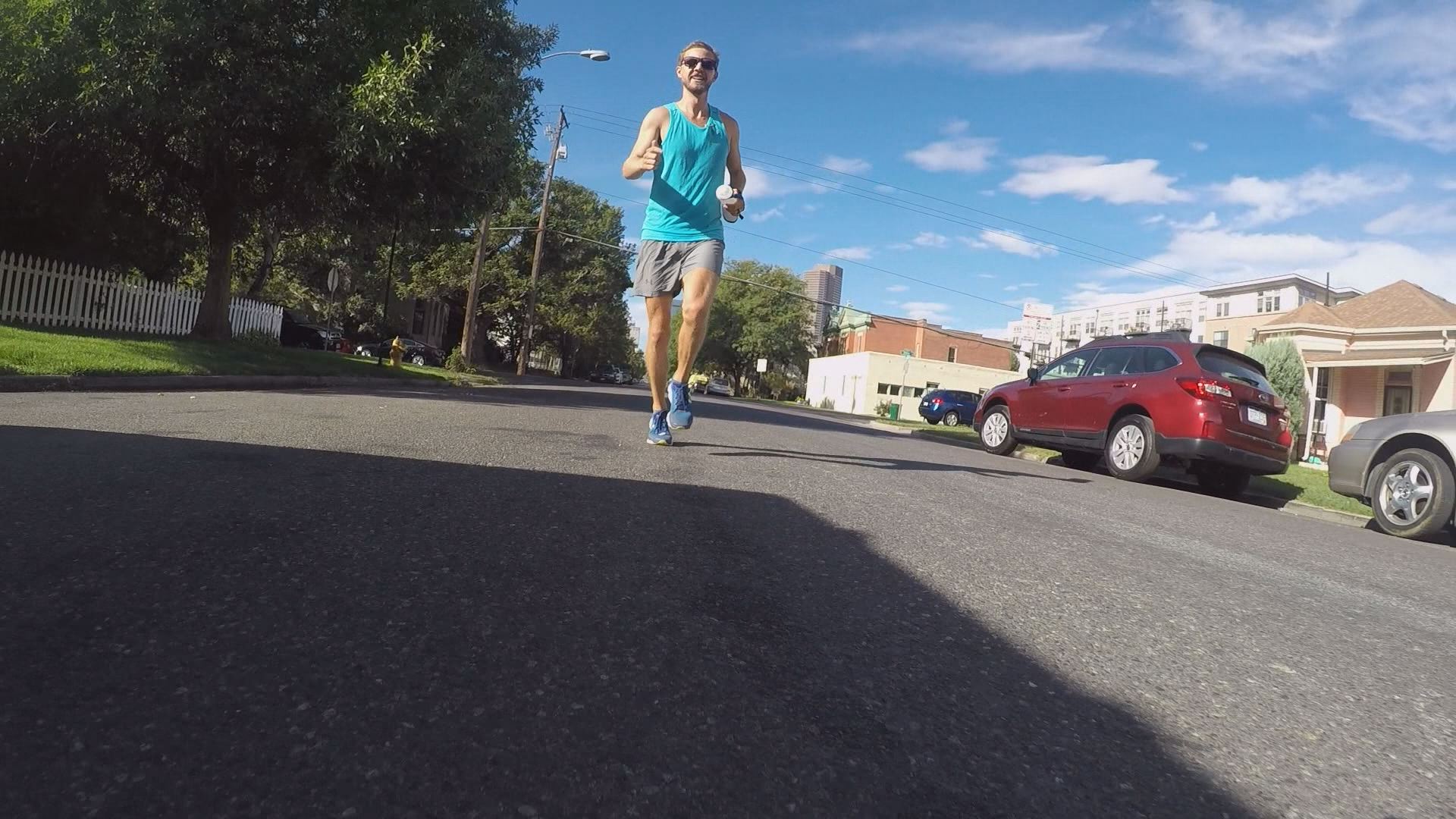 "It's just there," he said. "It's there, so I think you should run it."
Kuehler will start the run will start on Friday September 28 and finish on Sunday October 1.
Updates and details will be able to be found on Facebook and Instagram.