Colorado Mills wants to be Next's new version of the 'A Line' segment.
Has it told the public when the mall will re-open today?
We'll give you three guesses, but you'll only need one.
NOPE.
The mall in Lakewood remains closed since a hailstorm badly damaged the property 10 days ago. Simon Property Group has provided few details to tenants or the public.
Super Target, which owns its building attached to the mall, is doing pretty well. It's still free of that meddlesome parking lot rock, its doors are open to customers. The store was closed for eight hours because of the storm.
We talked with Larry Dorr, the finance director for the city of Lakewood, about how much in sales tax the city is missing out on while the mall is closed.
He figured out the math based on how much the mall took in last May, while excluding Super Target and the shops and restaurants that are open on the periphery of the parking lot. He told Next that it amounts to about $350,000 a month, if none of those shoppers or diners spend money somewhere else in the city. He said that equals three-to-four percent of the city's monthly budget.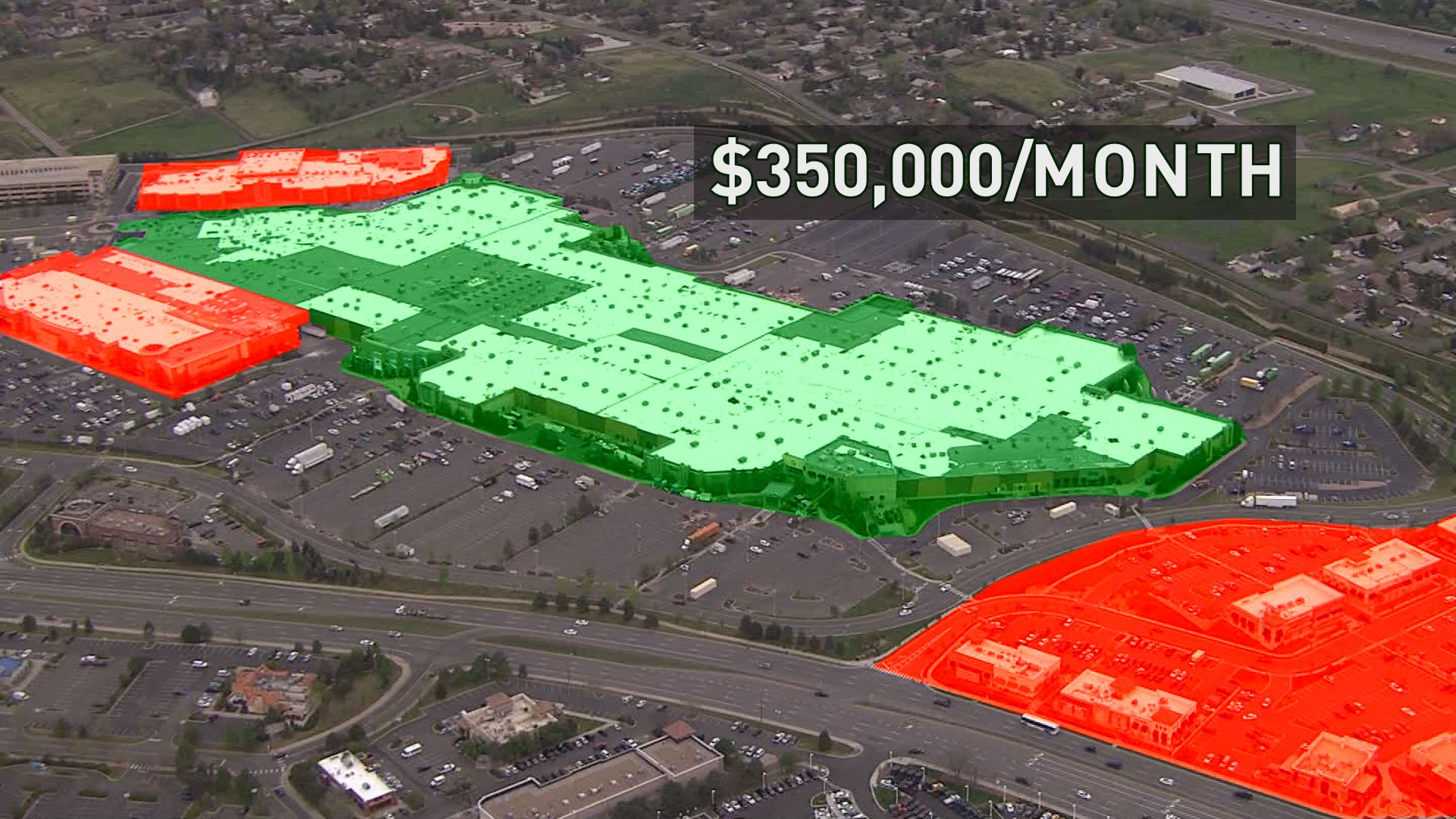 VERIFY: Will Colorado Mills be closed until October?
Morning after: Storm damage at Colorado Mills Mall
Dorr said that no services are being cut and that the city can handle this for the time being.
The city has a $20 million reserve, which could be used to cover any losses.
There are a handful of stores at Colorado Mills that have their own external entrance separate from the entrance inside the mall.
Next has reached out to each store to see if they can open on their own timeframe or bound by a lease with Simon.
So far only Forever 21 has responded to our request, with an answer that doesn't address our questions.
"Thank you for your interest in Forever 21. Due the recent nature of events our Colorado Mills location will be closed due to damage from the hail storm until further notice," said the Forever 21 response.
Yeah, we know that much.
So, to you:
-Dick's Sporting Goods
-Yard House
-Nike Factory Outlet
-Off Broadway Shoe Warehouse
-Burlington Coat Factory
-Forever 21
-Neiman Marcus Last Call
As we asked via email, are you able to open on your own timeline or are you at the mercy of Simon? We want to hear from you because Simon says…not much.