The walls of the library in Colorado School of Mines are taped with pictures of students. In the photographs, they all hold pieces of papers with their insecurities largely written for the whole campus to see.
Dumb. Awkward. Bossy. Not smart enough.
It's part of a fraternity's effort to bring awareness to mental health and suicide prevention.
"I've struggled on this campus...it's difficult to ask for help," Karyn Burry, a senior at Mines said. "I came from a high school where I was top ten percent. I was elite, I did everything. Never cracked, never failed. I came to Mines...it was the exact opposite."
Burry holds a sign that says bossy in her picture. On top of her photo, there's sticky notes left by her peers and friends.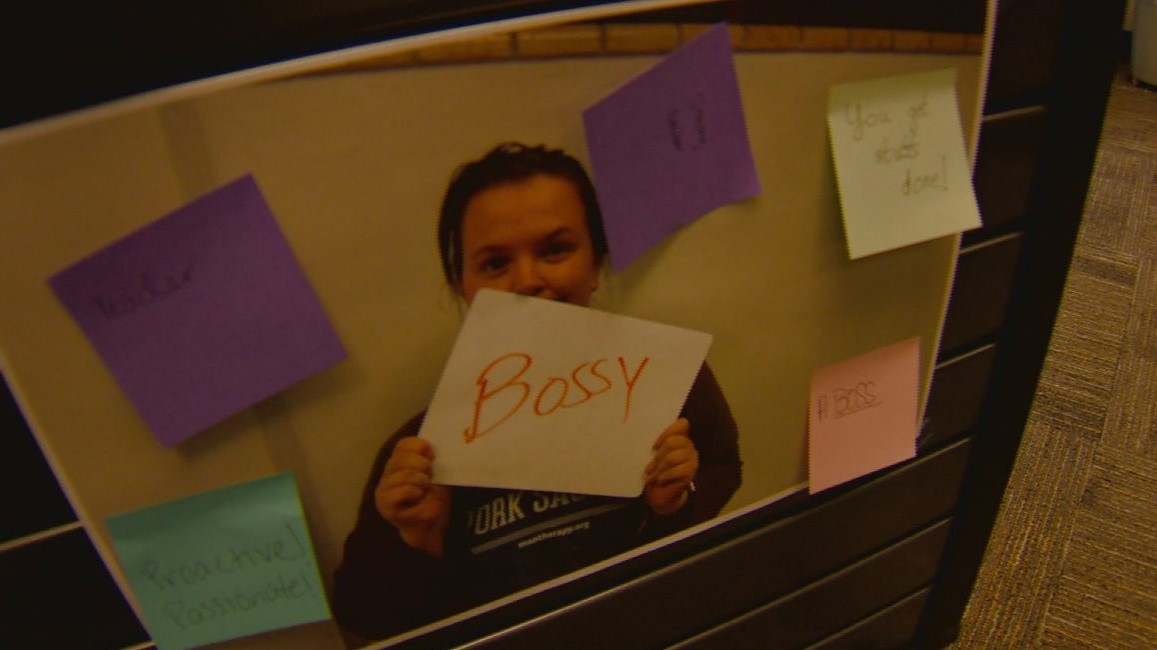 "Great leader...loud and in charge," Burry said as she read the notes out loud. The sticky notes of encouragements are supposed to help change negative perceptions people have of themselves.
This event, 'Change yo' stigma' is part of a service week hosted by the coeducational service fraternity, Alpha Phi Omega. Every two years, the fraternity chooses a different topic to focus on. For 2017 and 2018, they chose mental health issues.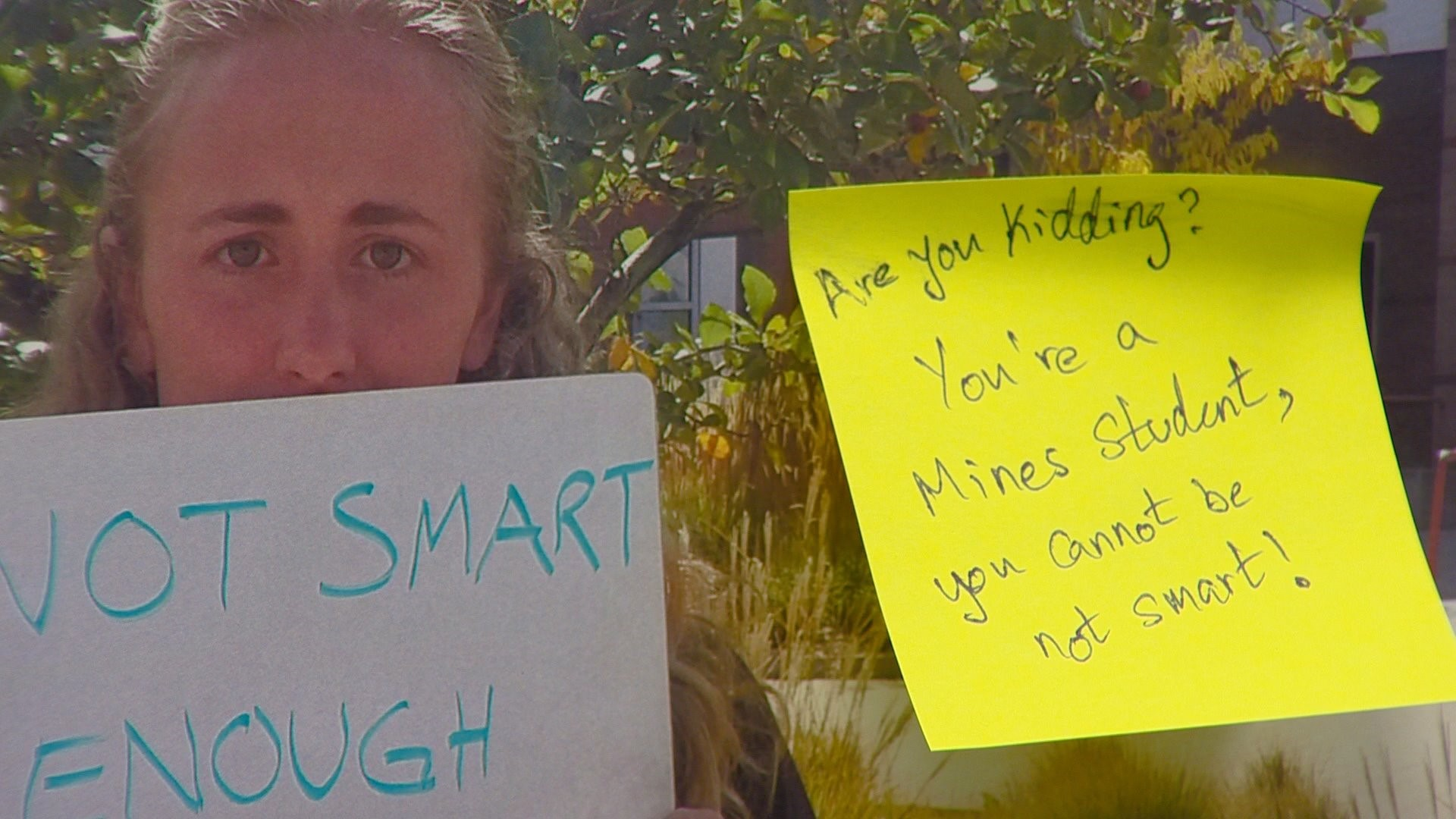 "Colorado School of Mines really encourages you to be the best you can be," Peter Weddle said. Weddle is a PhD student at the school. "However if you do not meet your own standards or your family's standards, you can easily start closing off yourself."
The group wants to connect students to resources like counseling on and off campus for the future.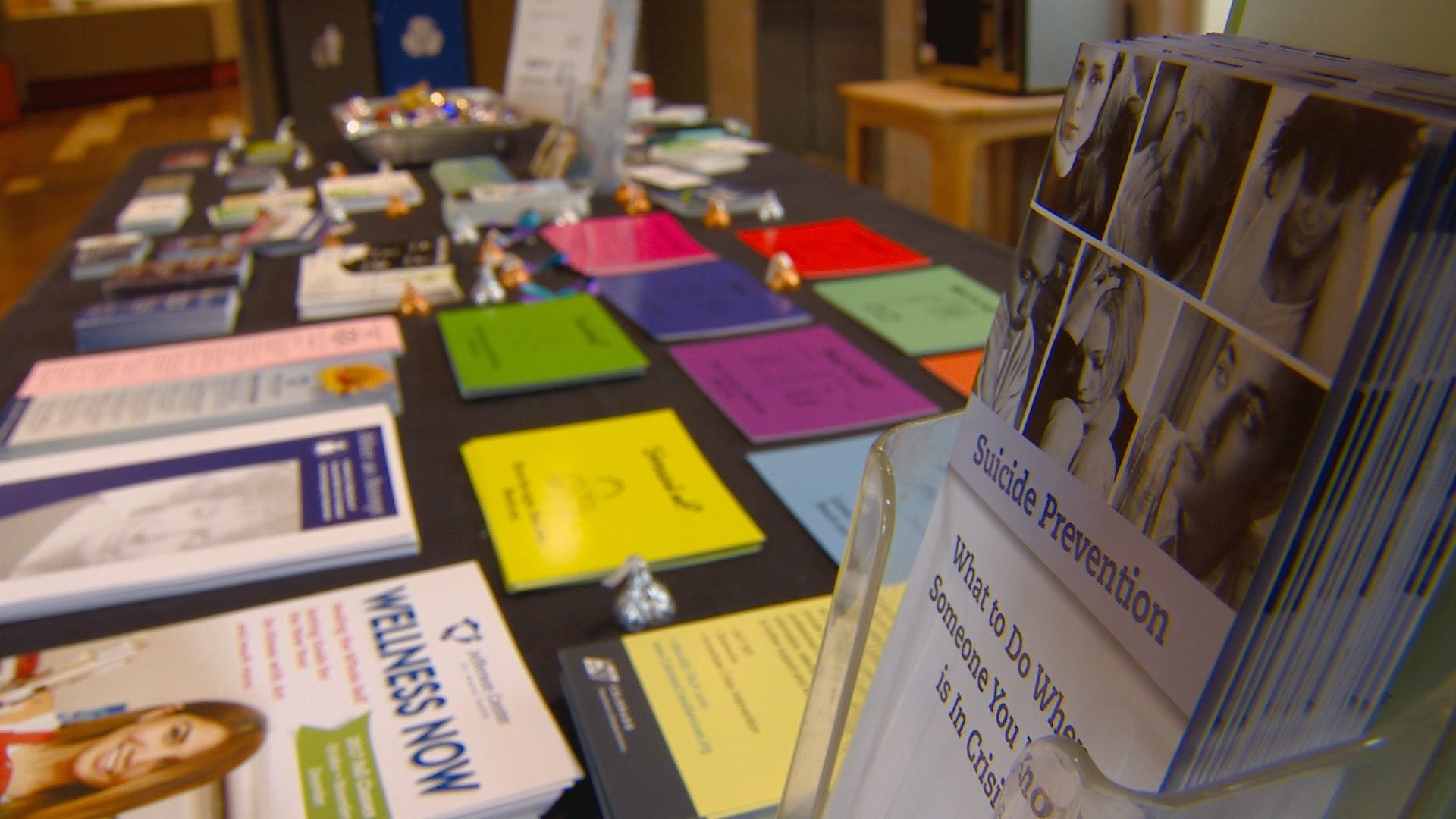 "It's something that's going to impact us post college, it's going to impact our family members, it's going to impact our friends. It's not just about right here, right now," Burry said.
The Mines' chapter first large event on Tuesday night is called "Cultural barriers to asking for help."