If you've seen one engagement photo, you've seen them all.
*Fall leaves, pretty skylines, a heart made with two hands*
That isn't really Dom and Carrie's style.
The Denver couple met at a rock climbing gym, became friends, and then started dating. They got engaged while camping and rock climbing at City of Rocks National Reserve in Idaho, and then decided they wanted a small weekend getaway with just each other when they got married.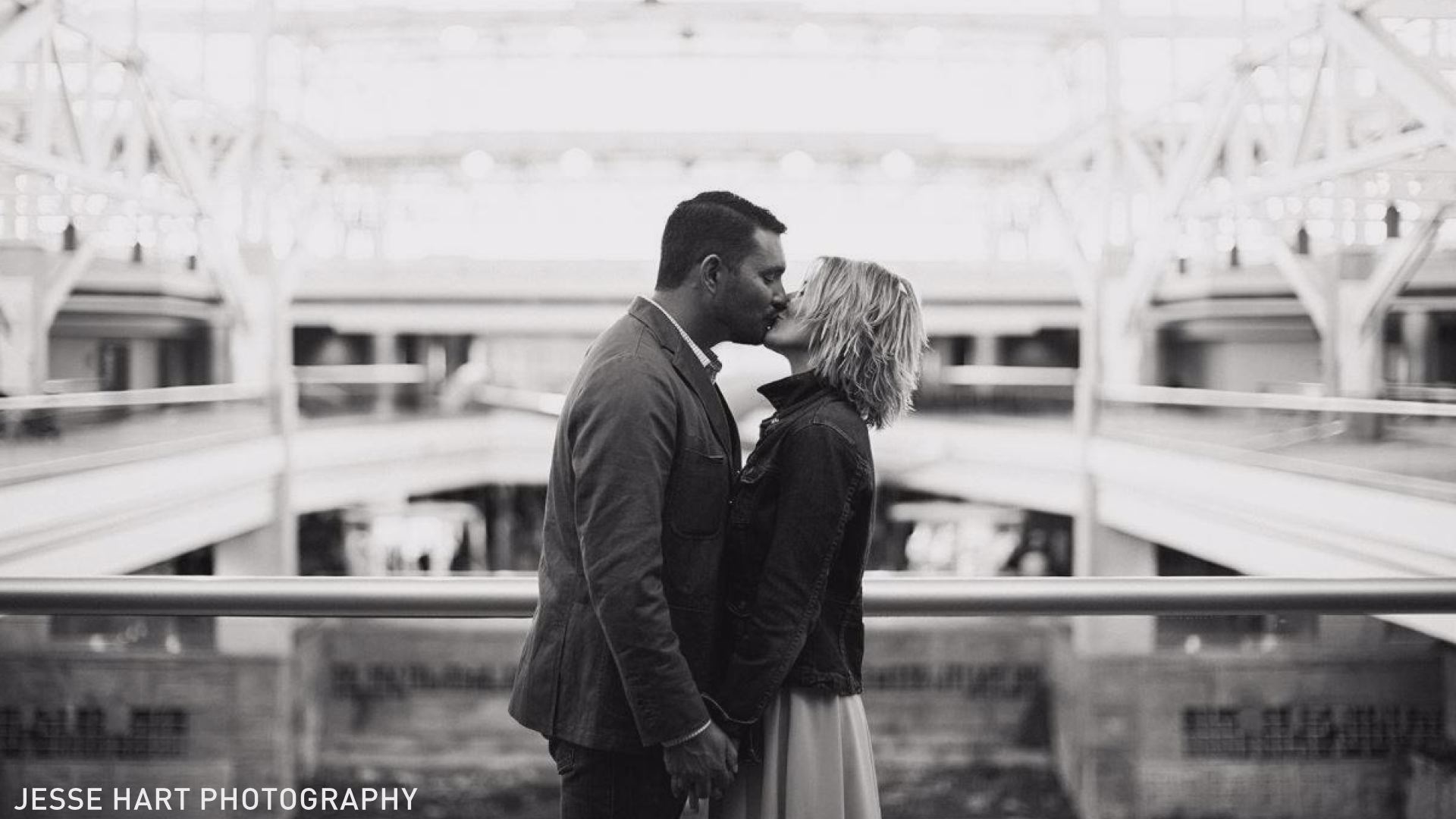 Dom and Carrie decided they'd travel to Santa Cruz, Calif. for their wedding celebration, but because their marriage license had to be signed in Colorado, they wanted to find the best place to make it all official.
Considering their love for travel, they settled on a Southwest Airlines gate at Denver International Airport, just before their flight to Santa Cruz last July. Their marriage license even says "DIA, Terminal C Gate 29."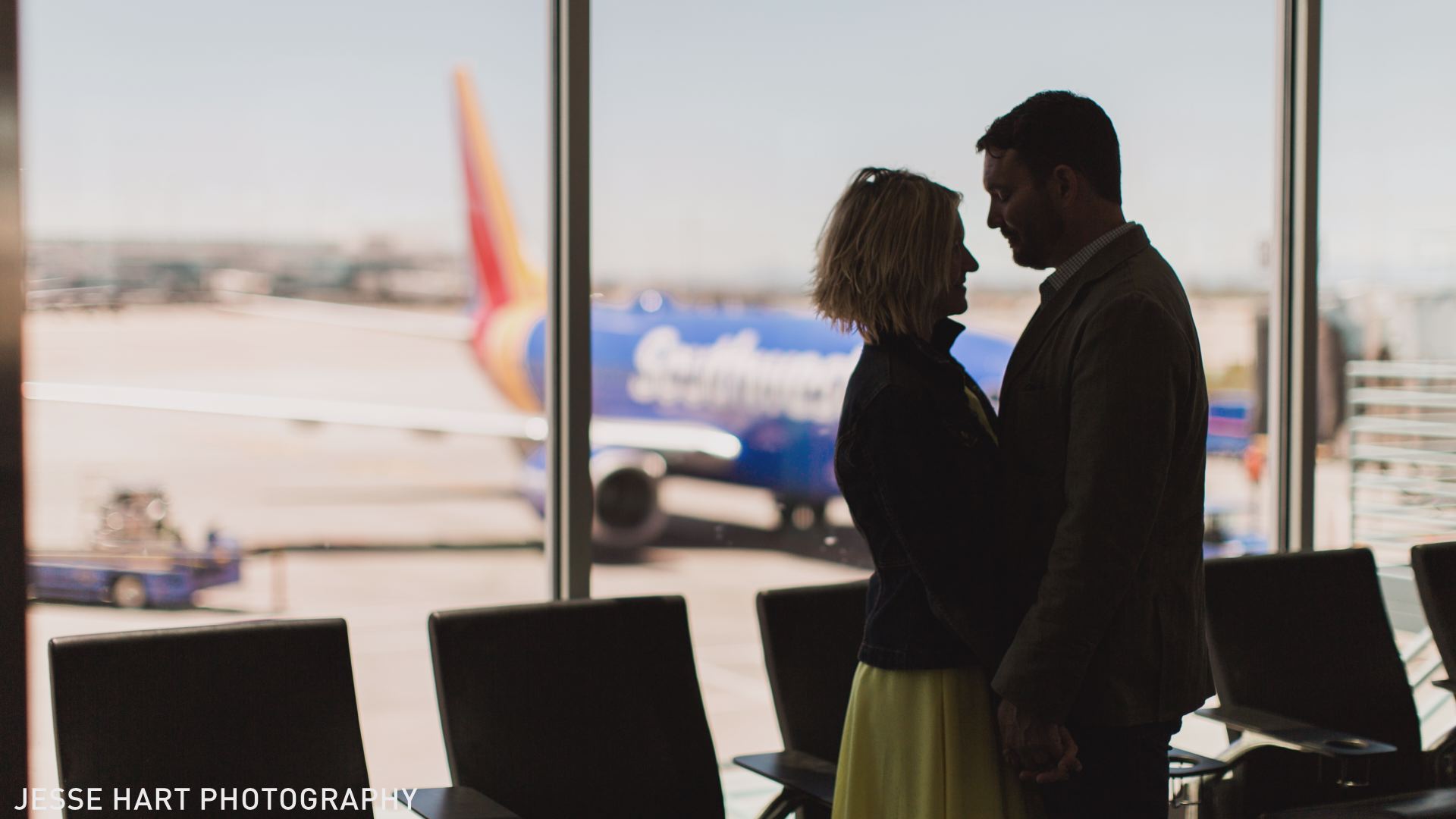 Carrie told Next that they're outdoorsy and low-key. They never considered taking engagement photos until one day when Carrie thought of taking them at the airport. They went back to the terminal - about a year after the wedding - for the photo shoot, with permission from DIA and Southwest.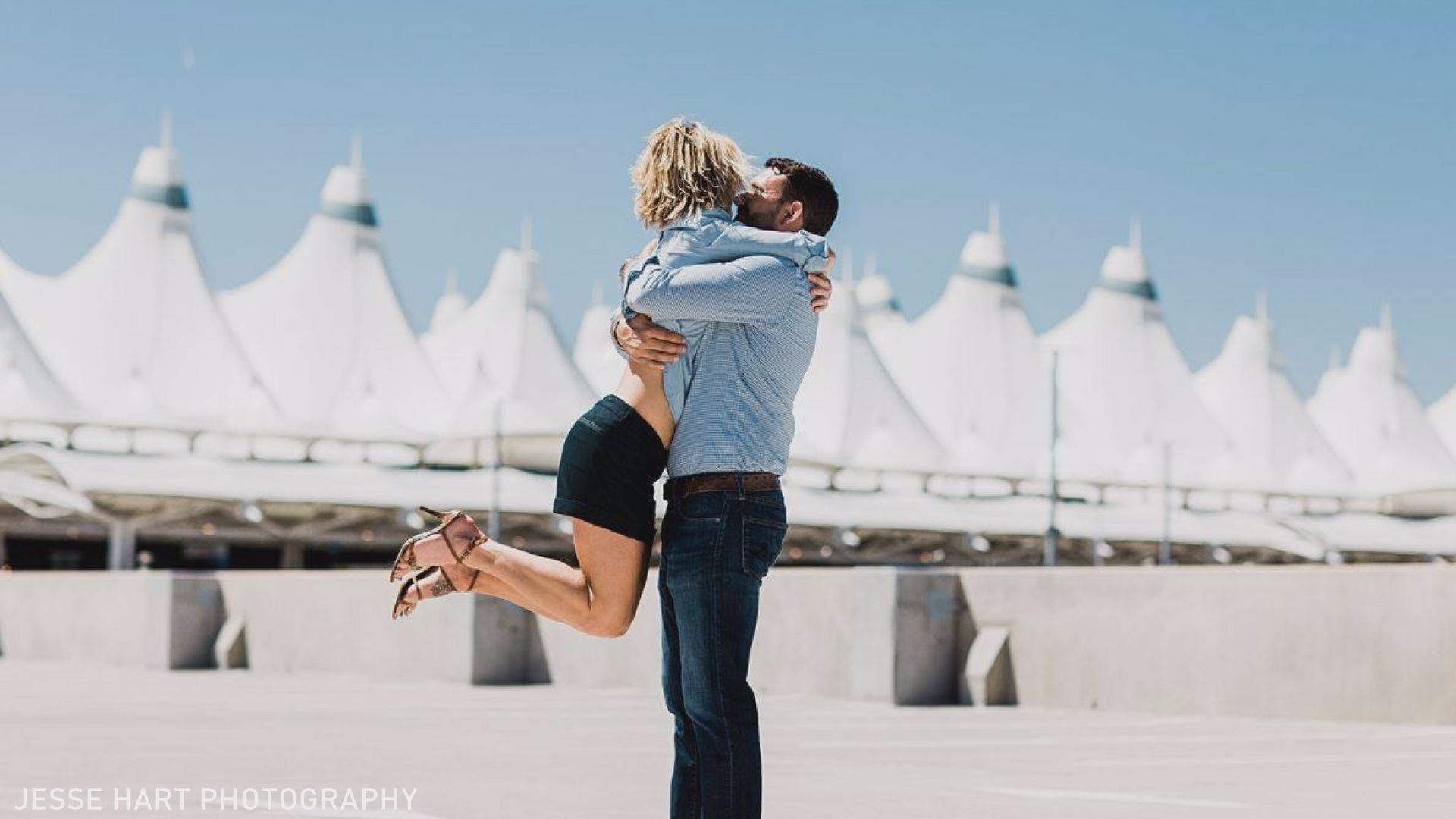 A photographer who happened to be be hiking in Idaho at the same time Dom and Carrie got engaged took impromptu photos on that day. He agreed to come to Denver to take these "engagement" photos, too.
The pictures were snapped around and outside the airport.
Check them out:
Couple takes engagement photos at Denver International Airport
Couple took their engagement photos at Denver International Airport. They got married at a Southwest gate last year, and recently returned to take their engagement pictures. (Courtesy: Jesse Hart Photography)
Couple took their engagement photos at Denver International Airport. They got married at a Southwest gate last year, and recently returned to take their engagement pictures. (Courtesy: Jesse Hart Photography)