A couple in Cañon City is what we would call #relationshipgoals.
Ferd and Jeanne Mueller celebrated their 70th wedding anniversary last month.
The couple met on a blind date and married several years later after Ferd, short for Ferdinand, returned from World War II.
When we asked Ferd if it was love at first site, he said "Hell no! How do people know that?"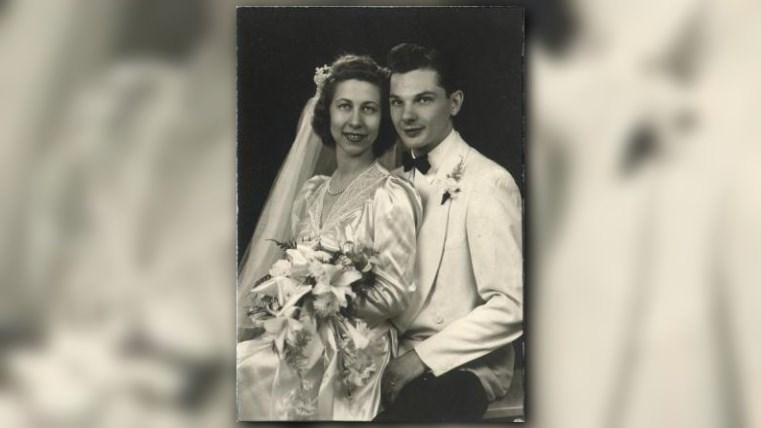 He says they both loved to dance and got to know each other through a series of dates at a number of dances in the Dubuque, Iowa area.
"We just came to enjoy each other on each date that we had and we loved to dance… and we just got to know each other each time we got to see each other," he explained.
Ferd and Jeanne waited to get married until he returned from World War II and after they both finished their education.
Ferd and Jeanne weren't able to go out dancing this year for their anniversary. The couple spent time with their children and went to dinner at a local French restaurant.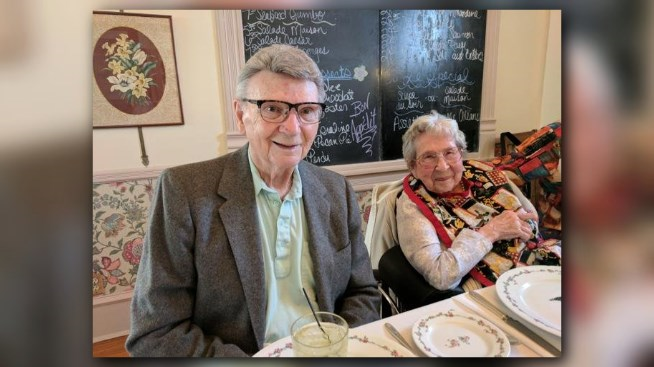 Jeanne suffered a stroke a couple of years ago, and has limited mobility. She was moved into an assisted living center in Cañon City. Ferd would visit her every day, until eventually he decided to move to the same place so he could be with her throughout the day.
Their son, Doug, the oldest of the couple's seven kids, says his mom and dad have lunch and dinner together every day, and spend their evenings watching TV together.
"They believe in God, they believe in marriage, they believe in better or for worse and I believe that's what's pulled them through all these years," Doug said.
We asked Ferd if he had any secrets or advice for having a long, successful marriage.
"Well, that's pretty hard to do because everybody is different and the problems they have trying to relate to each other in as close of a relationship to marriage aren't something other people are able to put a handle on," he said.
Ferd and Jeanne have seven children, 31 grandchildren, 29 great-grandchildren, and one great-great grandchild.
They're apparently a marriage example for all their children too. All seven kids are married, none for less than 20 years and two of Ferd and Jeanne's children have been married for over 40 years.