Eat your fruits and veggies—it is probably a phrase you have heard multiple times. For some people, it is really not that simple.
"It's really expensive--food is really expensive," said Latisha Sena, a mother who relies on government assistance to help feed her family. "It's very important for me for my kids to get vegetables and fresh fruit."
Sena says she wants to feed her daughters Jasmine and Bella their favorite fruits, apples and peaches, but cannot always afford it—but now she has help from a program started by the Denver Botanic Gardens four years ago.
"I definitely think that people should have access to healthy, fresh fruits and vegetables, no matter their income level," said Adrien Schless-Meier, the farm stand coordinator with the Denver Botanic Gardens at Chatfield. "There's an assumption that people on public benefits don't like fresh produce, or they don't value it, or that's not a priority, and that's not the case."
Schless-Meier spends four days a week, manning farm stands that sell fruits and vegetables grown at Chatfield, and at other Colorado farms and orchards. The produce is available for purchase to everyone in the community, but there is a twist to the conventional farmer's market model.
"We're here in the sun Valley neighborhood, and we also have a market in Montbello, and those are two neighborhoods in Denver where there aren't a lot of options for people to buy fresh fruits and vegetables that are affordable and high quality," Schless-Meier said. "We come and sell reduced cost produce to folks who are using public benefits—and it's open to the public so anyone can come and shop with us, but we do a special discount for people who are receiving assistance from the food stamp program."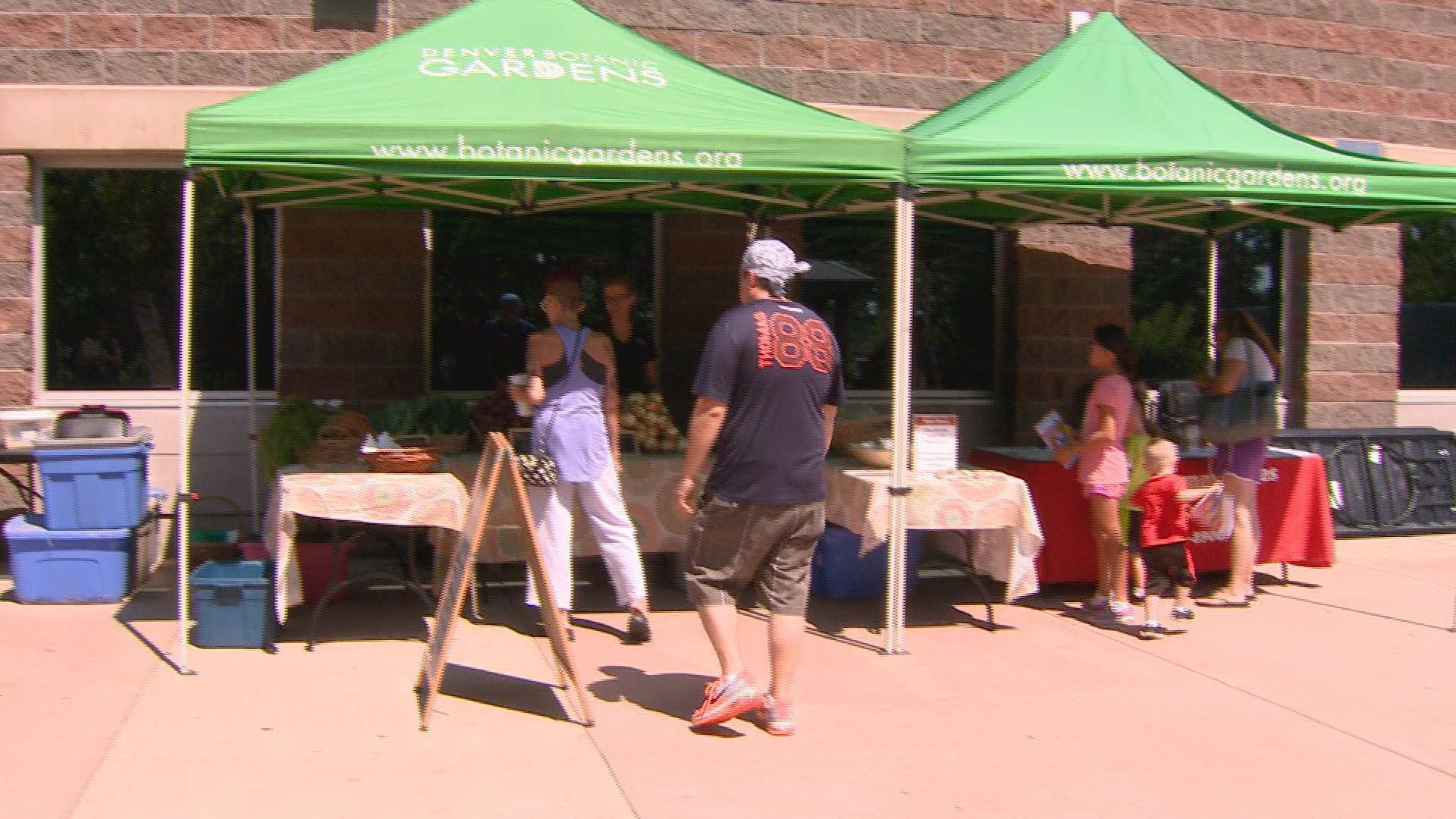 Customers who use a SNAP food assistance benefits card receive 50 percent off their purchase at the Castro Building and Montbello locations. They can use their benefits card at all four stands.
"They're grateful that we're prioritizing people who are receiving public benefits—they're the people that we had in mind when we designed this program," Schless-Meier said.
The farm stands' hours and locations are:
The Castro Building, 1200 Federal Blvd., Denver, on Mondays from 10 a.m. to 1 p.m.
The Webb Building, 201 West Colfax Ave., Denver, on Wednesdays from 10 a.m. to 1 p.m.
Montbello Office, 4685 Peoria, on Fridays from 10 a.m. to 1 p.m.
Denver's Union Station, 1701 Wynkoop St., Denver, from 9 a.m. to 2 p.m.
The farm stands will be open through October, and are funded through grants and farm stand sales. To learn more about the program, go to their website.