Next's never-ending effort to help everyone, including us, better understand how our city is engineered took us to the new 14th Avenue bike lane between Speer and Bannock.
It seems like the white poles are in the wrong spot. Aren't those supposed to separate the car lane from the bike lane?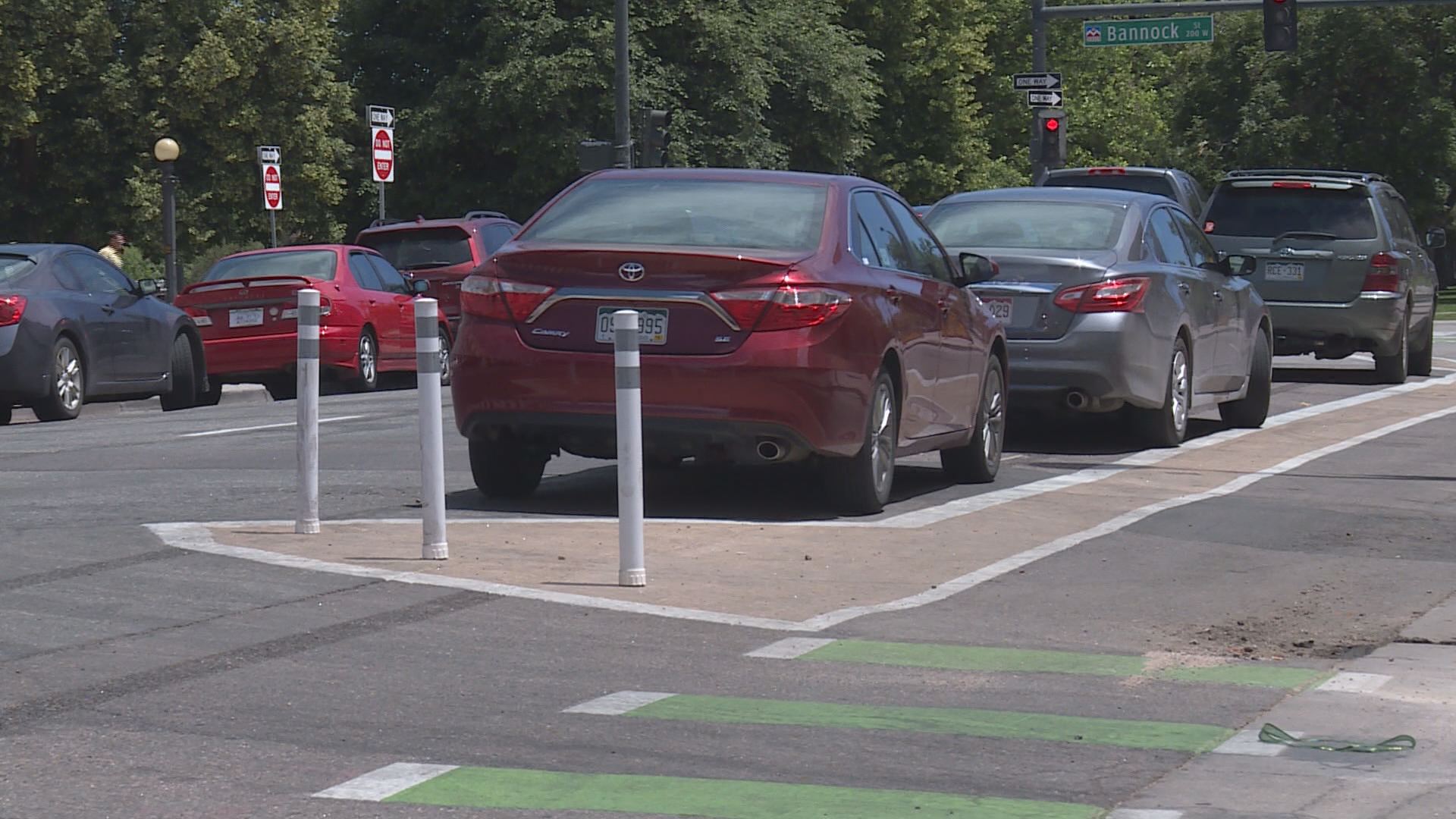 Actually, Public Works says they're installed at intersections to keep cars from accidentally turning into the bike lanes.
Makes sense.
And just a fun fact, those white poles are called bollards - that's what bike lane separators are called.
Knowledge is power.