DU's first home game will be against Lake Superior State on Friday night.
There's a bit more production planning for this particular game because the 2017 National Championship banner will finally be raised during the home opener after two away games.
RELATED: DU hockey beats UMD 3-2 to win its 8th national title in school history
The plan: At exactly 6:44 p.m., the lights will be down as a video plays, the team will come out on the ice, each of them will be introduced, a second video will play, and as it ends, the spotlight will go to the banner as it slowly rises from the rafters.

Can't see the GIF? Click here: http://gph.is/2gWxsXo
This all needs to happen in twelve minutes.
Athletic director Ron Grahame said it's important the presentation fits in the given time slot because, "we've got officials, television audience, and visiting teams waiting for the game to start."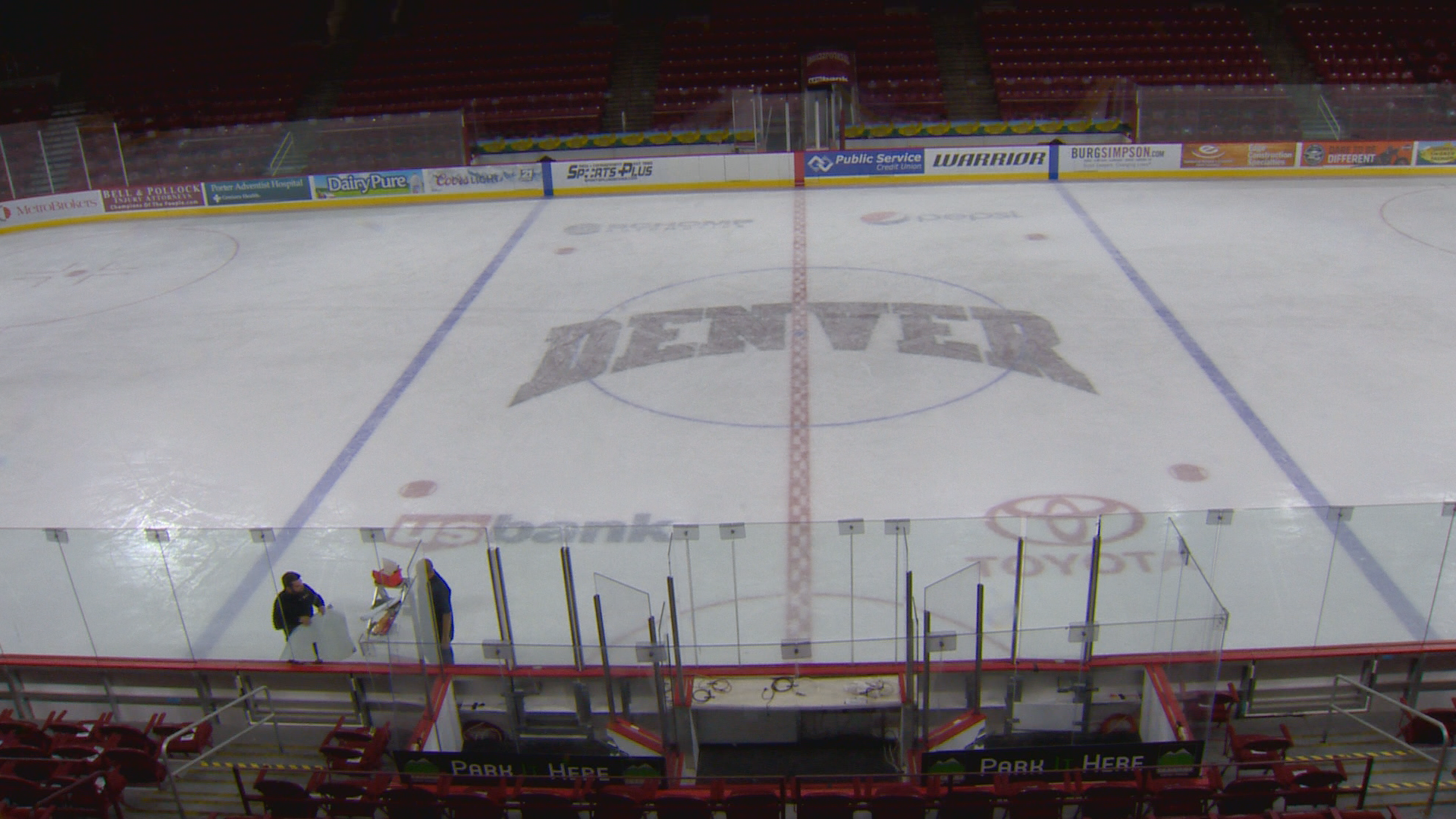 The team received their NCAA rings Wednesday night during dinner.
"From a team and coaches perspective, the talk about last year...they'd like that to be over," Grahame said. "They'd like to get on with the season. Get the past behind them and look forward to the future."