One family from Fort Collins is just moving right along in search of good times. In a converted school bus, no less, with half of a VW van on top.
Last June, Jeremiah Luce, his wife and two teenage daughters, 15-year-old Charity and 13-year-old Ella, packed up their lives and moved into the bus.
Since then, they've been to almost every state and put 20,000 miles on that bus, which itself runs on vegetable oil. Everything else is powered by solar panels.
The Luces lived in Fort Collins for seven years before they made the jump to living on the road. They've owned the bus since the late 2000s and took trips in it before last year, when they were inspired to try this.
The van was welded on top to give it more room after a dream Jeremiah had of cutting a van in half. He told Next he had no idea what was he doing, but nonetheless with the help of an engineering friend that knew his welding, he did it.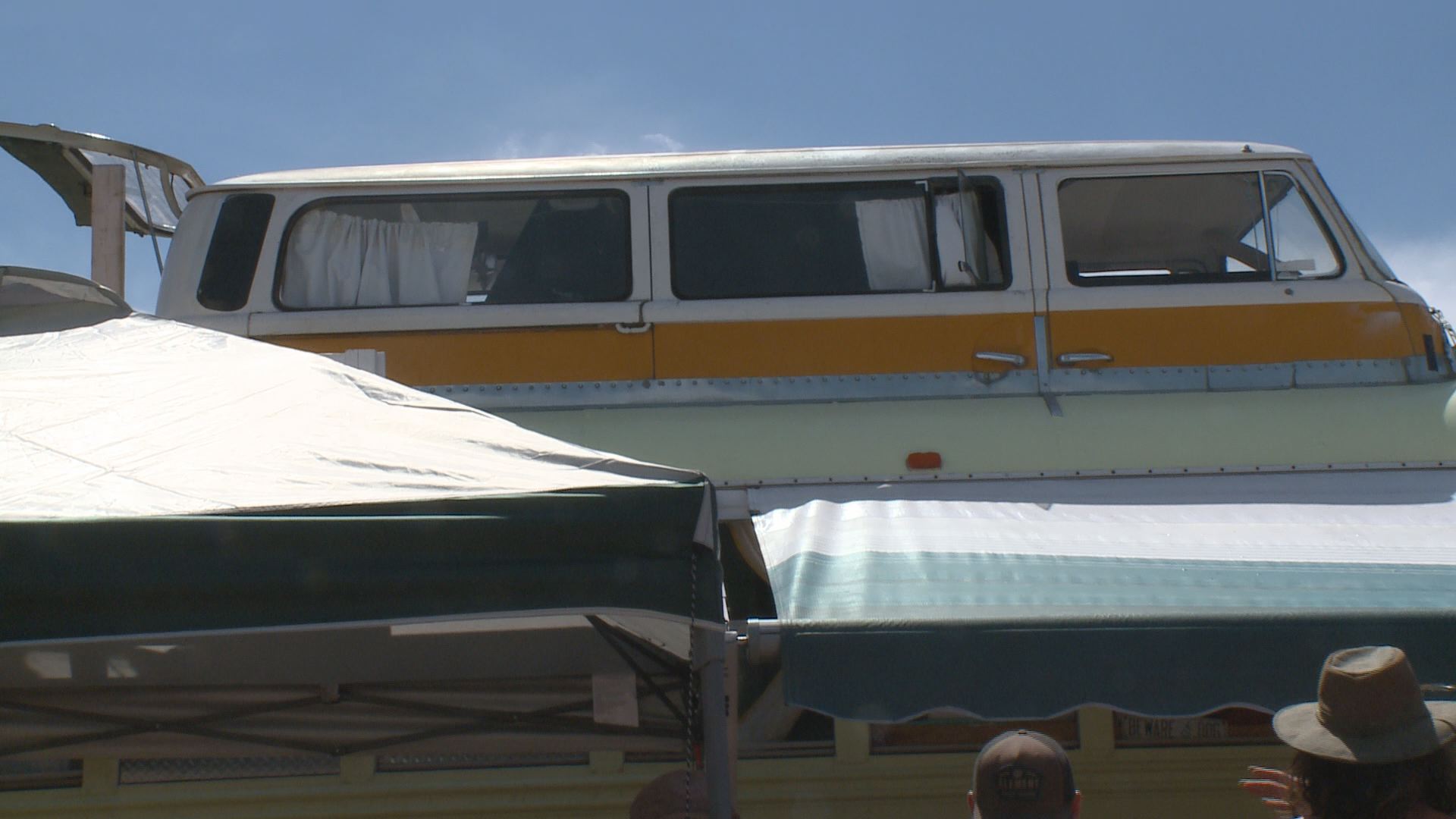 Before they set out, they were living in rental housing. They opted not to renew their lease, sold off some of their belongings and took to the road.
"This is what the kids are calling 'tiny houses' these days," Jeremiah says.
The family spends time at different state parks and farms, volunteering in communities as a form of barter, and just bonding as a family.
"Every now and then someone will look at us like we're super sketchy," he said. "Doesn't matter, it's all cool."
Jeremiah Luce said their lifestyle operates on a belief that "Joy is the true currency."
"We're really focused on how short life is," he said. "And really, being rich with joy."
Of course, money as currency is still important. So Jeremiah runs an Amazon business from the road. He buys and resells things like book, CDs and DVDs that he finds at thrift shops enroute.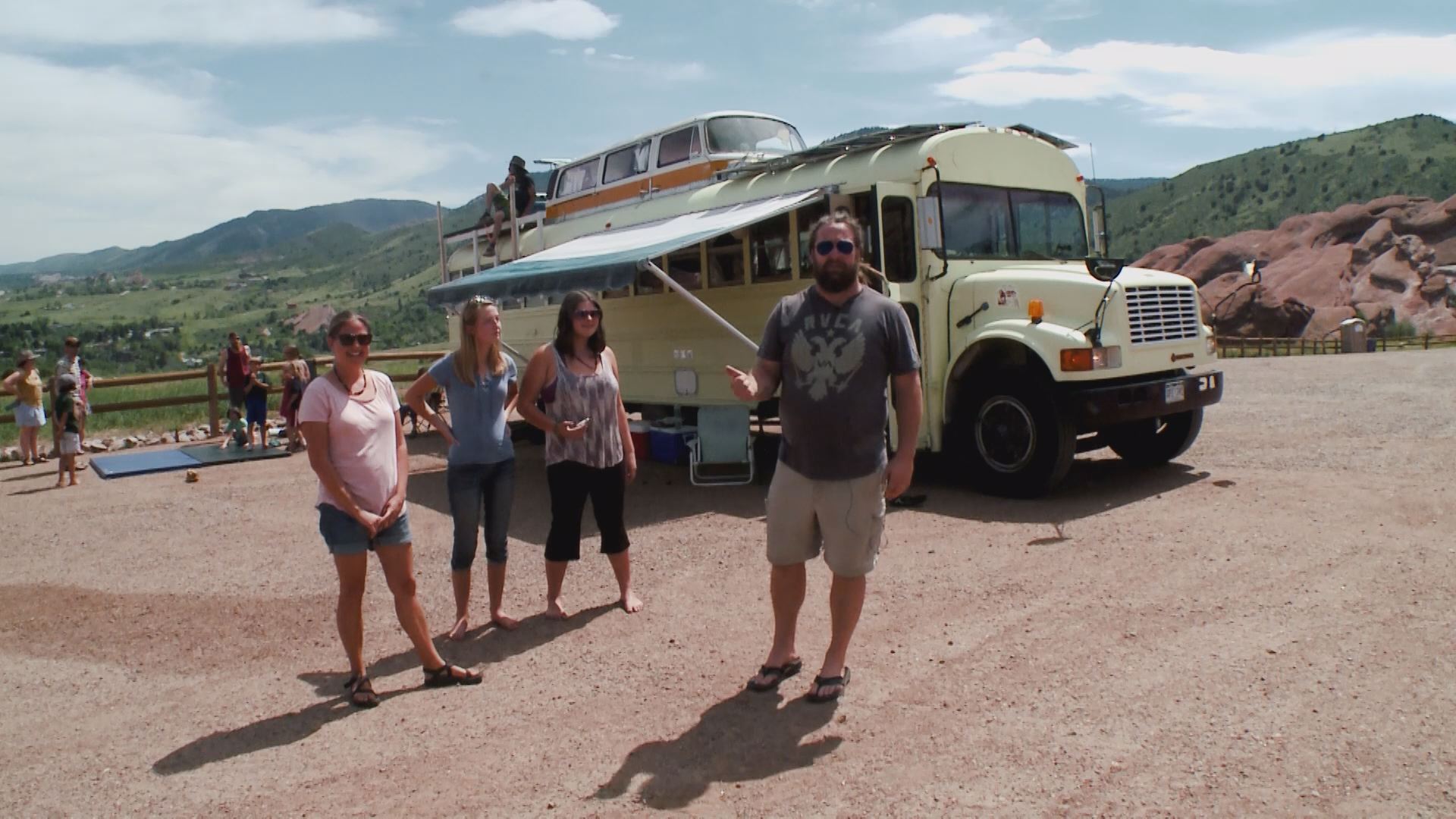 There's no hidden trust fund for this, he said. They make their money on the road.
As for education, his daughters are home-schooled, or road-schooled, as the family calls it; their program even includes field trips, off the bus. His oldest does sometimes miss what the stability and friends she had to give up for traveling.
He and his wife check in with her regularly, make sure she's still fine with life on the road.
"It's a bit of a mixed bag," he said. "At the end of the day she really does love traveling."
His younger daughter seems more disconnected from her former life, he said. But whatever lifestyle his daughters want as they grow older, he intends to be supportive of.
As for what's next for the family? Well, they're staying in Fort Collins into July, then they're off to Montana and the Pacific Northwest.
Then, they hope to take a trip to Thailand and Cambodia this winter if they've saved up the money.
And, because you know you're wondering, there is not a shower on the bus. They do have a solar shower but most places they park, like state parks, have showers. Luckily, no one's gotten sick so far, but if they ever need to stop, or get a good shower, they're prepared to stay in a hotel for a few days.
The family gave us a tour of their bus. Check it out in the video above.