Missing a goat?
Windsor Severance Fire Rescue found one wandering around Weld County Road 74 in Severance late Tuesday night.
They tweeted a photo of the goat Wednesday morning.
We found this little fella wandering down WCR 74 late last night. Please Severance Animal Control at 686-1218 to claim it. pic.twitter.com/Uyw8DanDTY

— Windsor Severance Fi (@wsfr_colo) March 15, 2017
According to Battalion Chief Todd Vess, firefighters got a call around 11:30 p.m. from people concerned the goat was going to cause a crash.
"This is probably the first goat in the road call we've gotten," said Vess. "We've been called to rescue dogs off of frozen lakes and get animals out of precarious situations, but never a goat off a road."
Vess told Next the firefighters were able to shoo the goat to a nearby business, where they were able to corral it.
"They made a makeshift harness and got it into the fire engine and took it for a ride to the fire station in Severance," he said.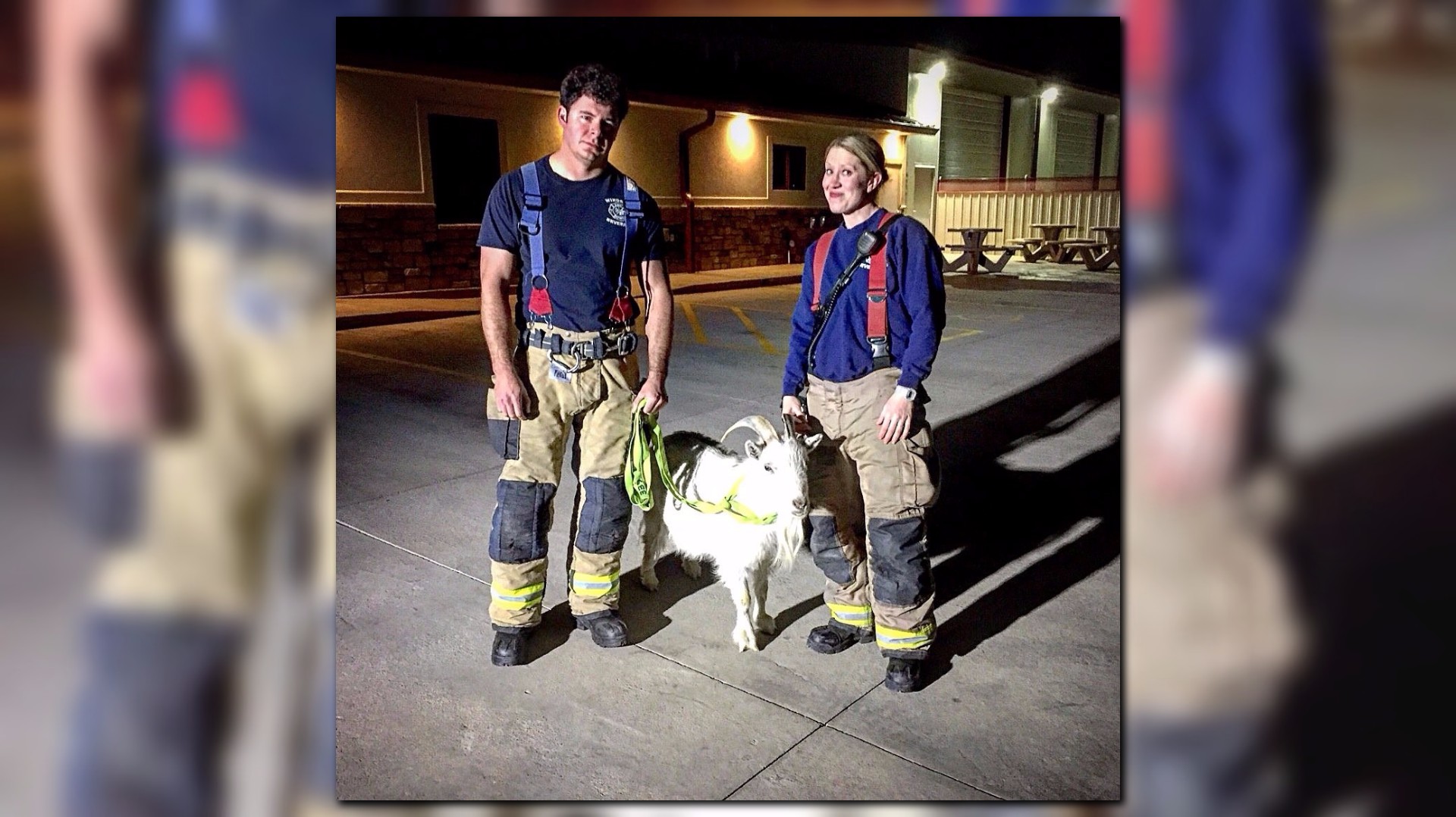 They made it a little home and it spent the night at the station - eating crackers.
"Animal control is obviously not open in the middle of the night so they decided to make a makeshift pen out of the dumpster enclosure so they moved everything out of the dumpster enclosure," Vess said. "While they were doing this it had an affinity for crackers - it seemed to be eating quite a bit of crackers while they were doing this."
Animal control picked up the goat Wednesday morning.
It was taken to the Larimer County Humane Society where it will be held for five days, giving its owner a chance to pick it up.
After the five days, it will be put it up for adoption.