When you're a small business with a location inside a big business that happens to be closed for business, it's hard to make money.
The "small business" in this scenario are locally-owned shops and restaurants inside the "big business" Colorado Mills, which is closed because of damage from the May 4 hailstorm.
RELATED: Colorado Mills owner won't give many answers, so we looked at their emails
RELATED: Owner of store takes us inside Colorado Mills to see hail damage
This past week, representatives with the Small Business Administration toured damaged homes and businesses in Jefferson County with the Colorado Division of Homeland Security and Emergency Management and Jefferson County Emergency Management.
The SBA is going to determine if the uninsured losses are enough to qualify for government disaster loans.
LINK: Apply for a disaster loan
Depending on the amount of the loss, a resident or business owner might be able to qualify for a government loan with an interest rate between 2 and 4 percent.
The owner of the Snack Stop and two other small businesses inside Colorado Mills was recently asked to fill out a form detailing his monthly income and expenses.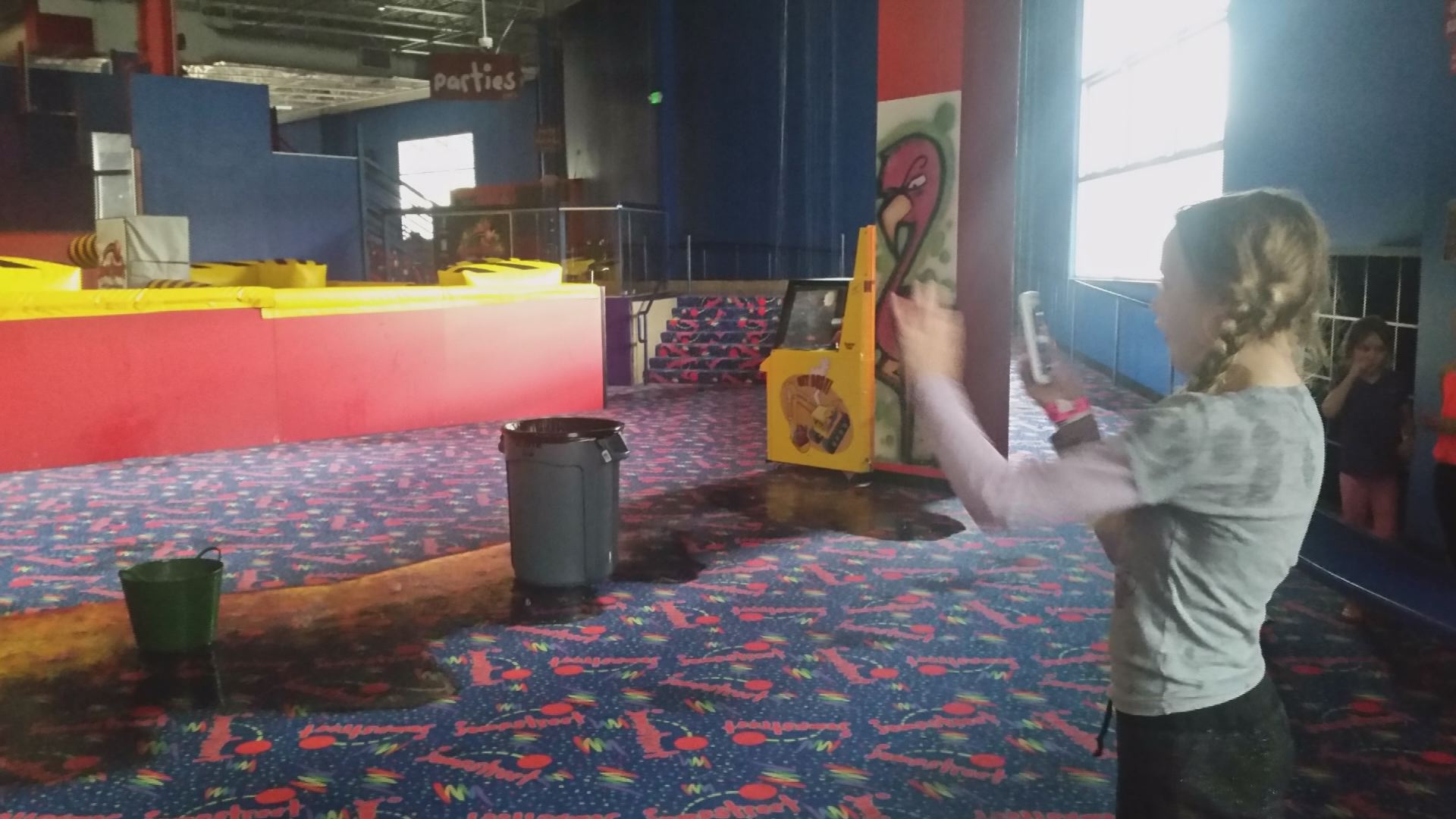 The city of Lakewood previously said that it is helping businesses in the mall by speeding up the permit process for repairs.
So far, only three businesses have requested permits:
Roof permit for Target
Temporary sign for Jumpstreet (which has reopened)
Fire sprinkler permit for Dick's Sporting Goods.
Next also peeked inside the Target, which looked like it was set up for the Walking Dead last month.
Good news, the lights are back on and most, not all, but most of the ceiling tiles have been replaced.
Target closed the afternoon of the hailstorm and reopened the next day, despite having to keep many lights off and complete departments blocked off because of water damage.