We Rock the Spectrum Kids Gym in Arvada opened its door weeks ago providing kids with autism a place to engage with their peers and develop important skills for breaking through life's barriers.
Amy Woszczynski and her husband opened the space because their son, Asher, is on the spectrum.
"The best thing about this place is the sensory input. The swings, the zip line, the trampoline all provides necessary input for kiddos to help self-regulate," Woszczynski said. "That is the ability to calm down. To be aware of your surroundings, to interact with others."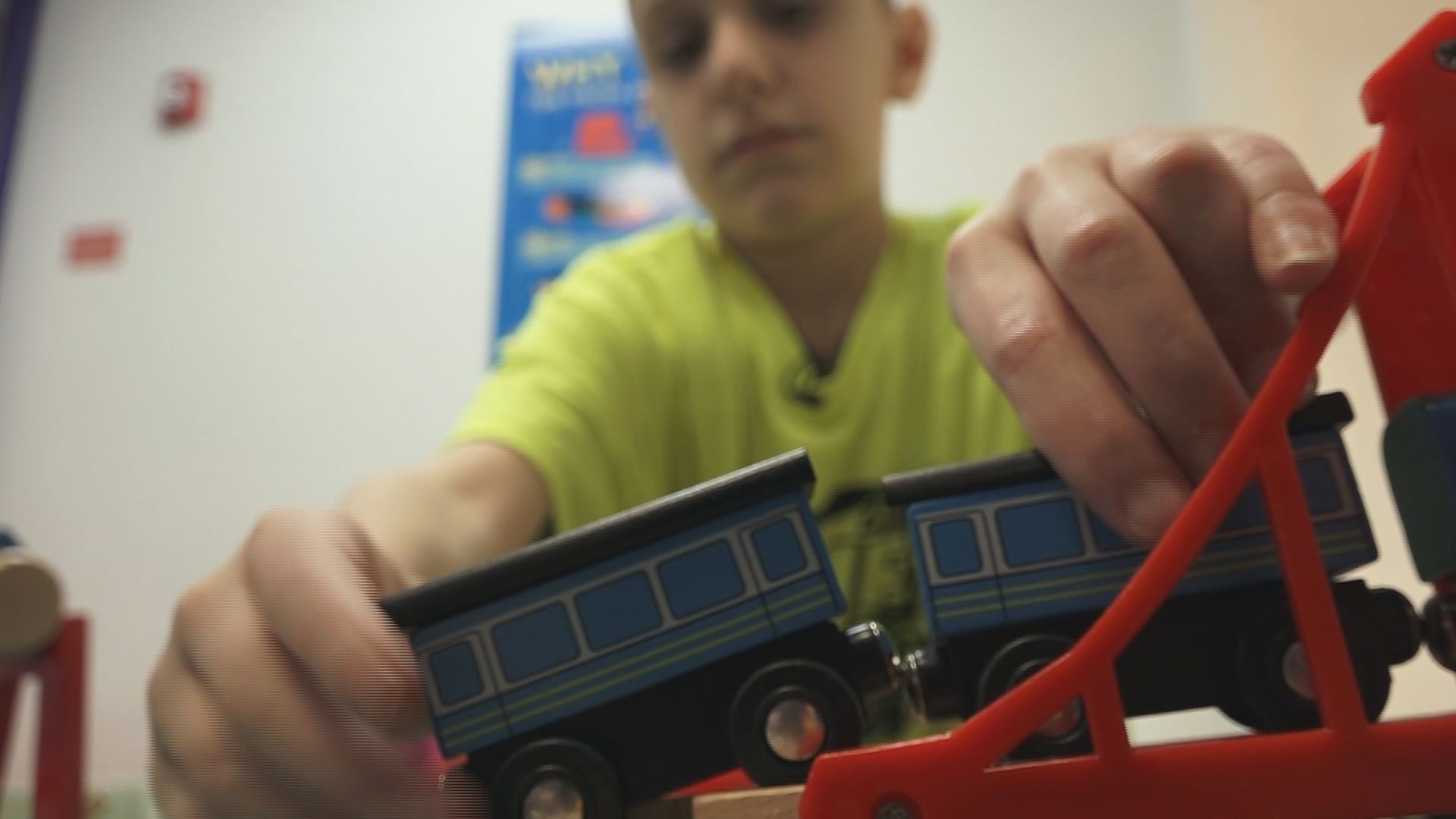 The gym has a zip line running along a long wall, ending in a cushioned pit. Swings hang from the ceilings; toys lay adjacent to a rock wall.
It's a big playground with a purpose, helping kids like 12-year-old Robert.
"I'm autistic. Special needs. So I get mad really easily," the middle schooler explained, sitting on his knees, taking in the scene, kids running around. "When I get mad, I usually go under the bed because the bed for me is kind of quiet."
Sometimes kids like Robert just need some quiet time. We Rock the Spectrum was prepared for that. There's a dimly lit reading room in the back of the gym. It's a calm space for kids to "chill out."
"The kids love this room. And they are really good about being quiet too," Woszczynski said.
On this day, Robert moves from the zip line, to a toy train set to the swings, all with a big smile on his face.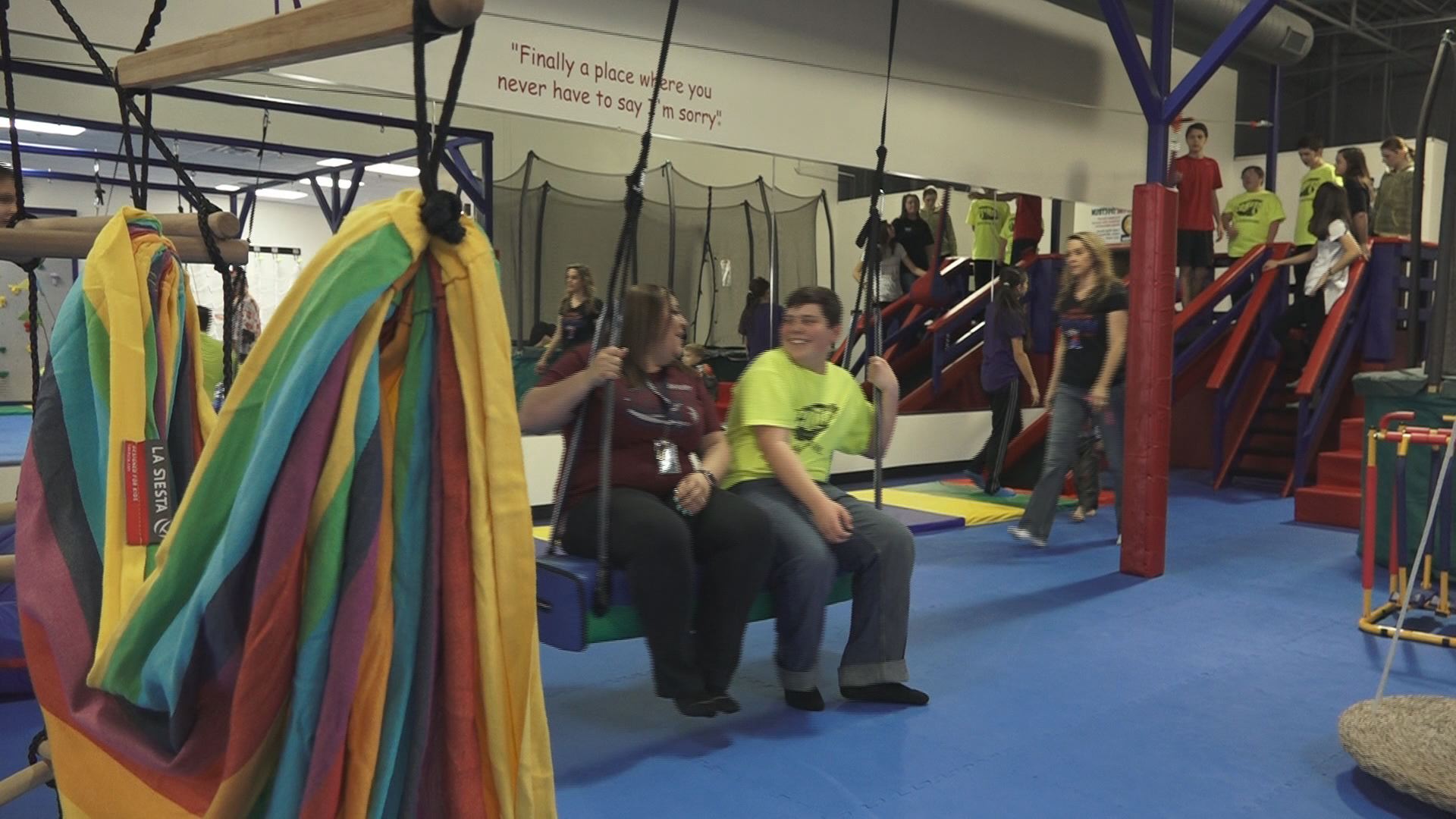 "It's just a lot of fun to be in," Robert said. "I may have to come back here!
"I see kids on the spectrum and they are overwhelmed when they walk in the door. And they get that courage to come in and once they come in and start playing they just have a great time," Woszczynski said. "The best way to do it is let them have fun!"