Some people in Colorado have a habit of leaving things where they don't belong.
Don't worry. Next is keeping track for you!
Peek-a-boo parking meter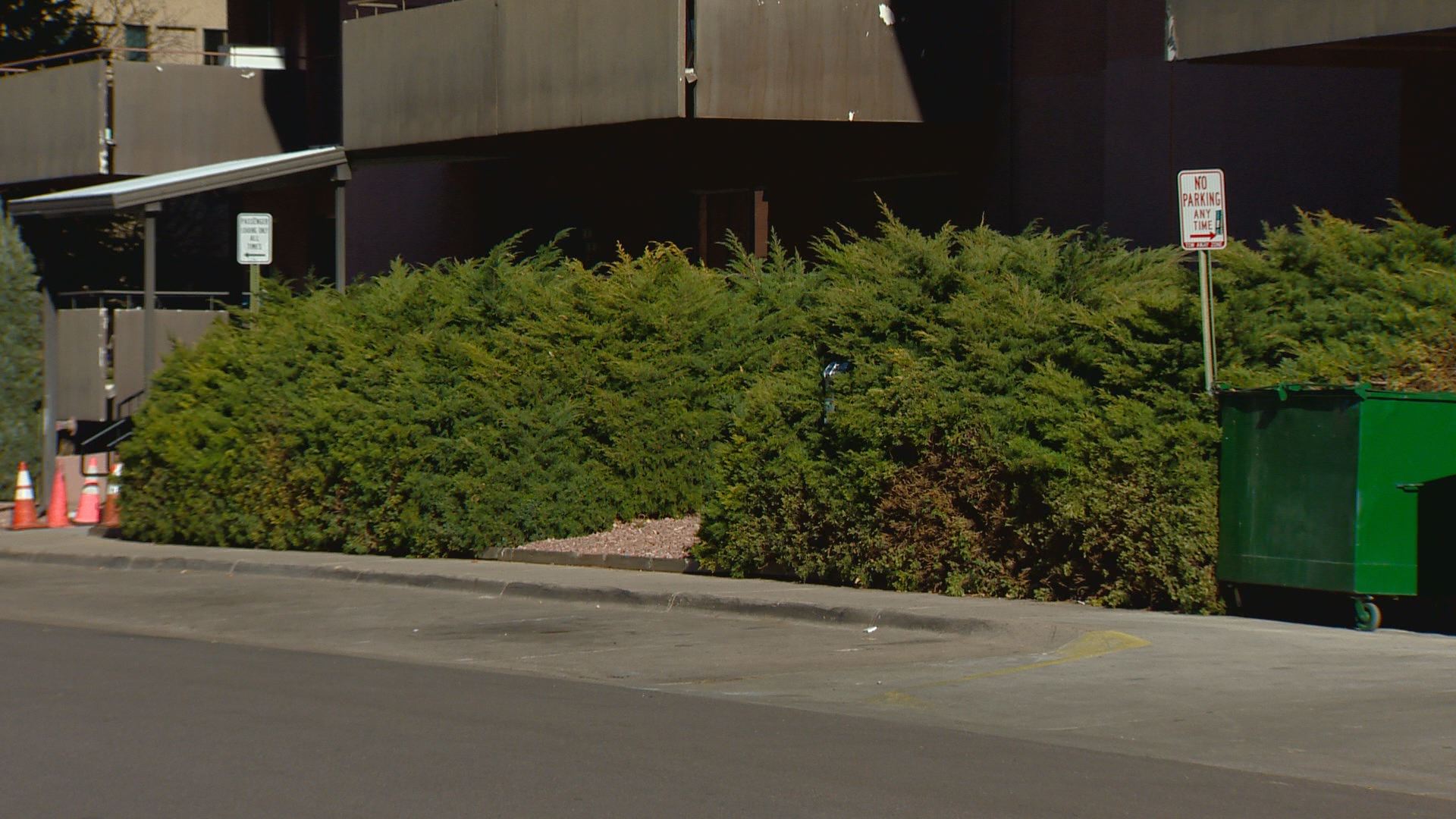 DO YOU SEE IT? DO YOU????
LOOK HARDER.
.
.
.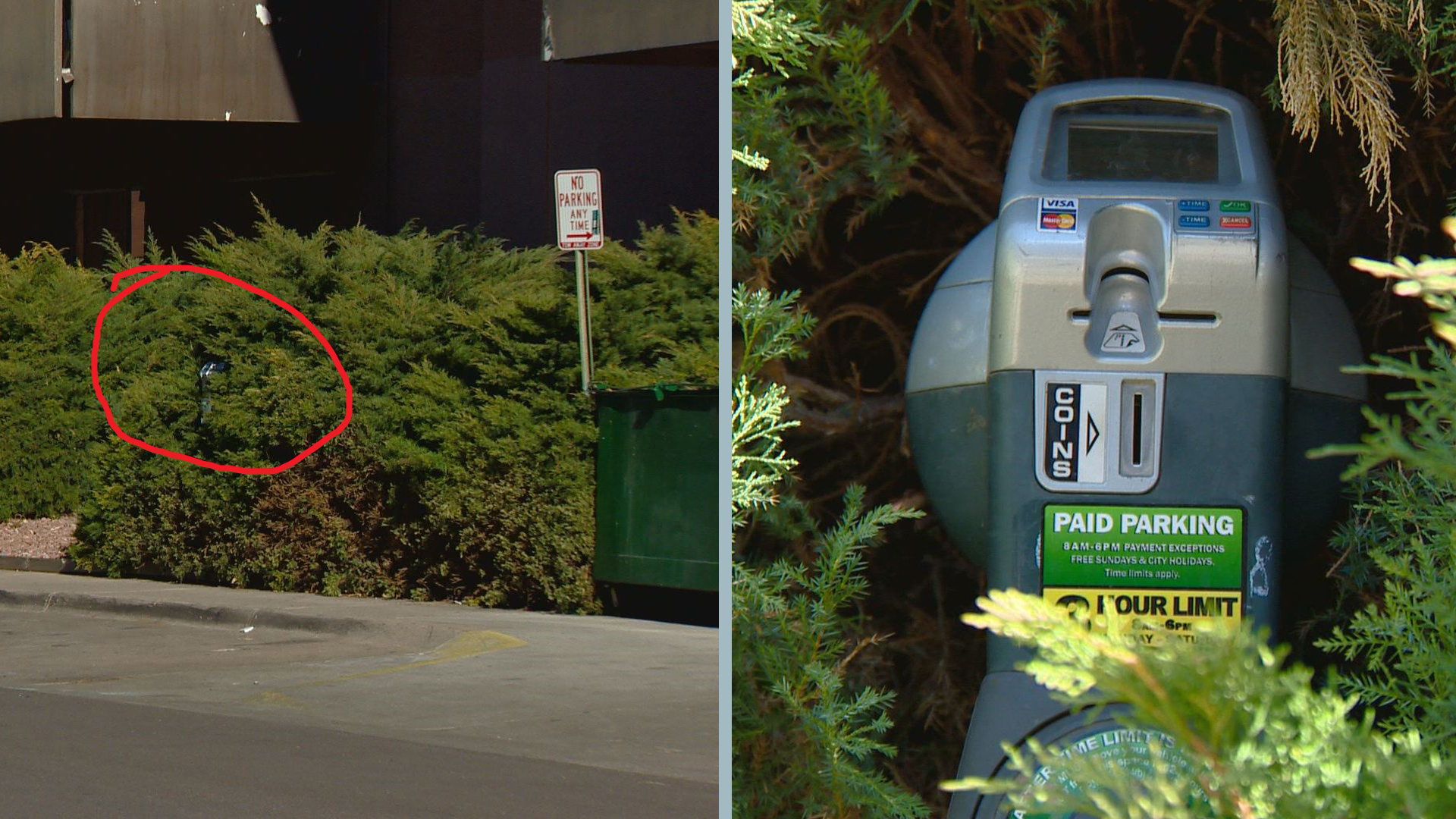 THERE IT IS.
A woman named Laurie contacted Next to tell us she received a parking ticket on this stretch, near 8th Avenue and Clermont Street. But Laurie had no idea a parking meter was there, hiding in the bushes. She disputed the ticket, and it was dismissed. Denver's Forestry Service is supposed to be headed out to trim back those bushes. Denver Public Works also told us it is the responsibility of property owners to make sure that bushes and trees are trimmed, so they're not blocking meters, or stop signs, or anything like that.
Don't park on this tree.
Spotted by Jessica Kay on Lawrence Street, between 18th and 19th streets, in Denver.
Excellent caption award goes to John Poitevin: "Treehouse for rent. Close-in midtown location. Includes dedicated personal parking spot."
Don't park on this hill, either.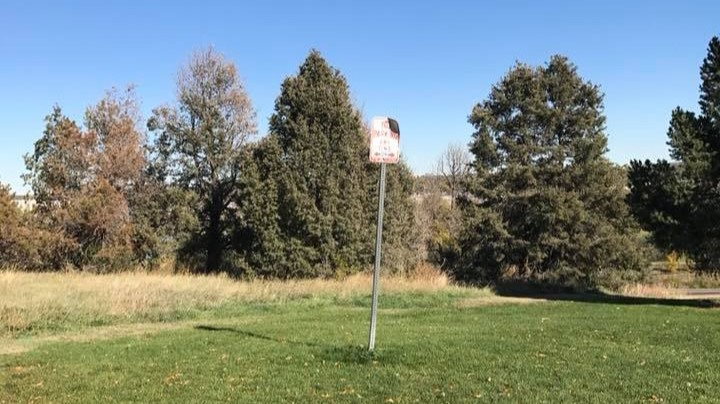 This no parking sign was found atop of Ruby Hill. How did it get there? And why??? We asked the city, and this is apparently one of the "many mysteries of Denver Parks & Rec." They didn't know about it until we told them. After some digging of their own, Parks & Rec says that a road was up there before the pavilion was built. Crews must've missed removing one of the signs. Denver Parks and Rec decided to leave the pole, and change the sign.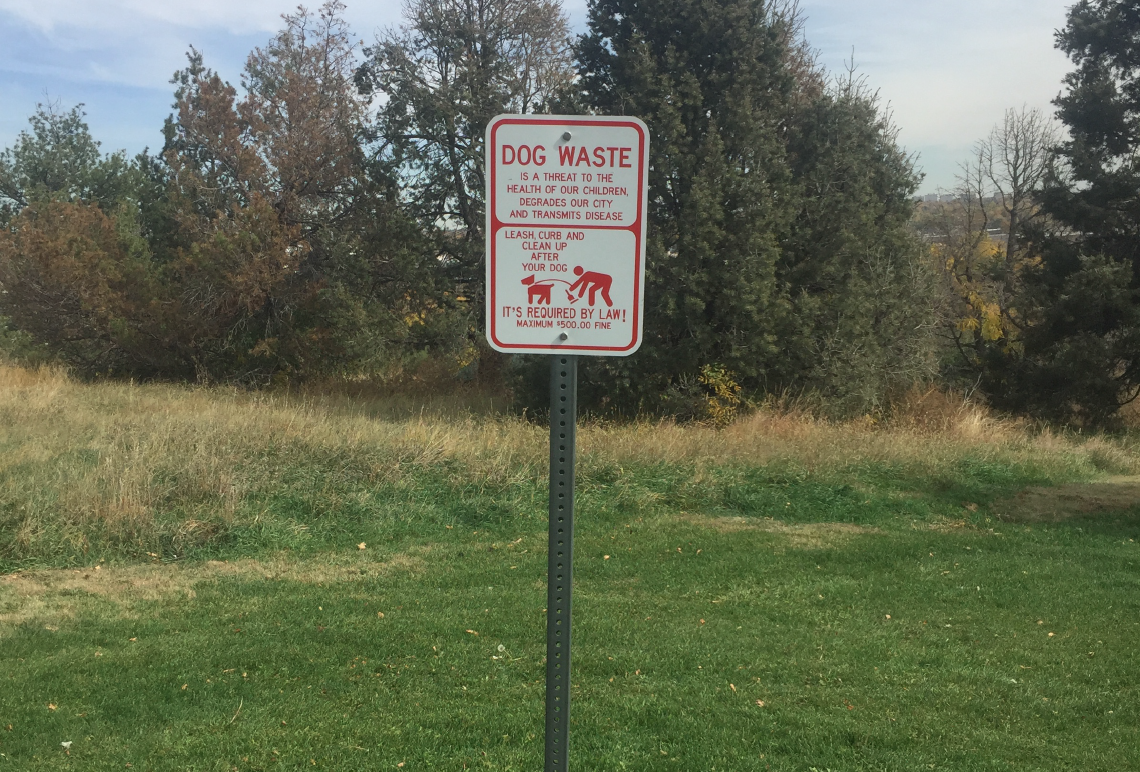 Kevin the Turkey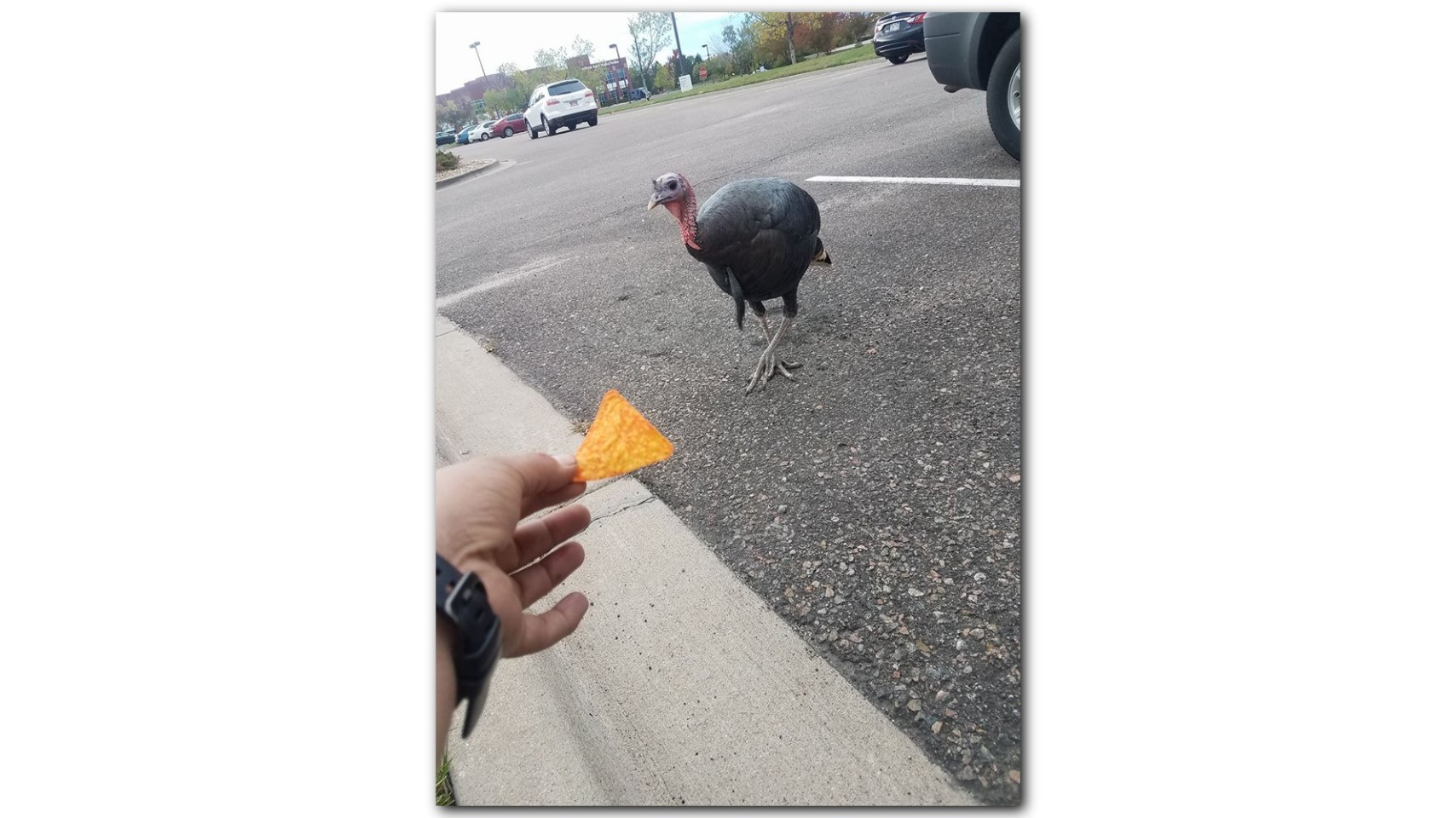 Kevin the Turkey has been living in a King Soopers Parking lot, near C-470 and Quebec Street in Highlands Ranch, for years. Colorado Parks and Wildlife think he wandered over from the plains of Douglas County at some point. But Kevin doesn't belong in a King Soopers parking lot. He's gotten too used to French fries and cars and people, and he's also grown somewhat aggressive. So, Colorado Parks and Wildlife decided to pick up Kevin, and move him to Pike National Forest.
I don't think this is how that's supposed to work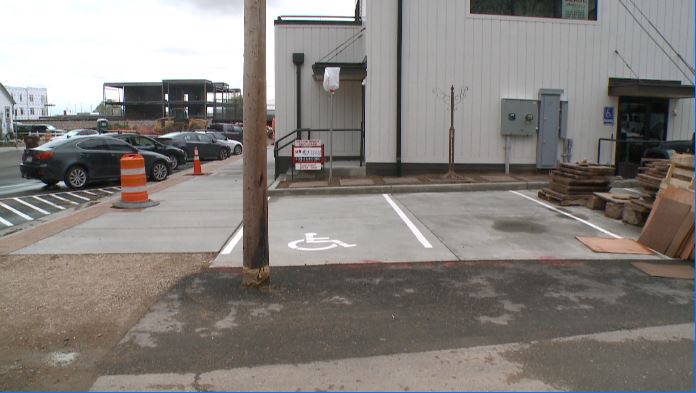 The parking spot is outside Trivium Salon in downtown Louisville. The salon opened in February 2016. The owner says the city was supposed to move the poles by then... Oops!
This mailbox that just wants to be wanted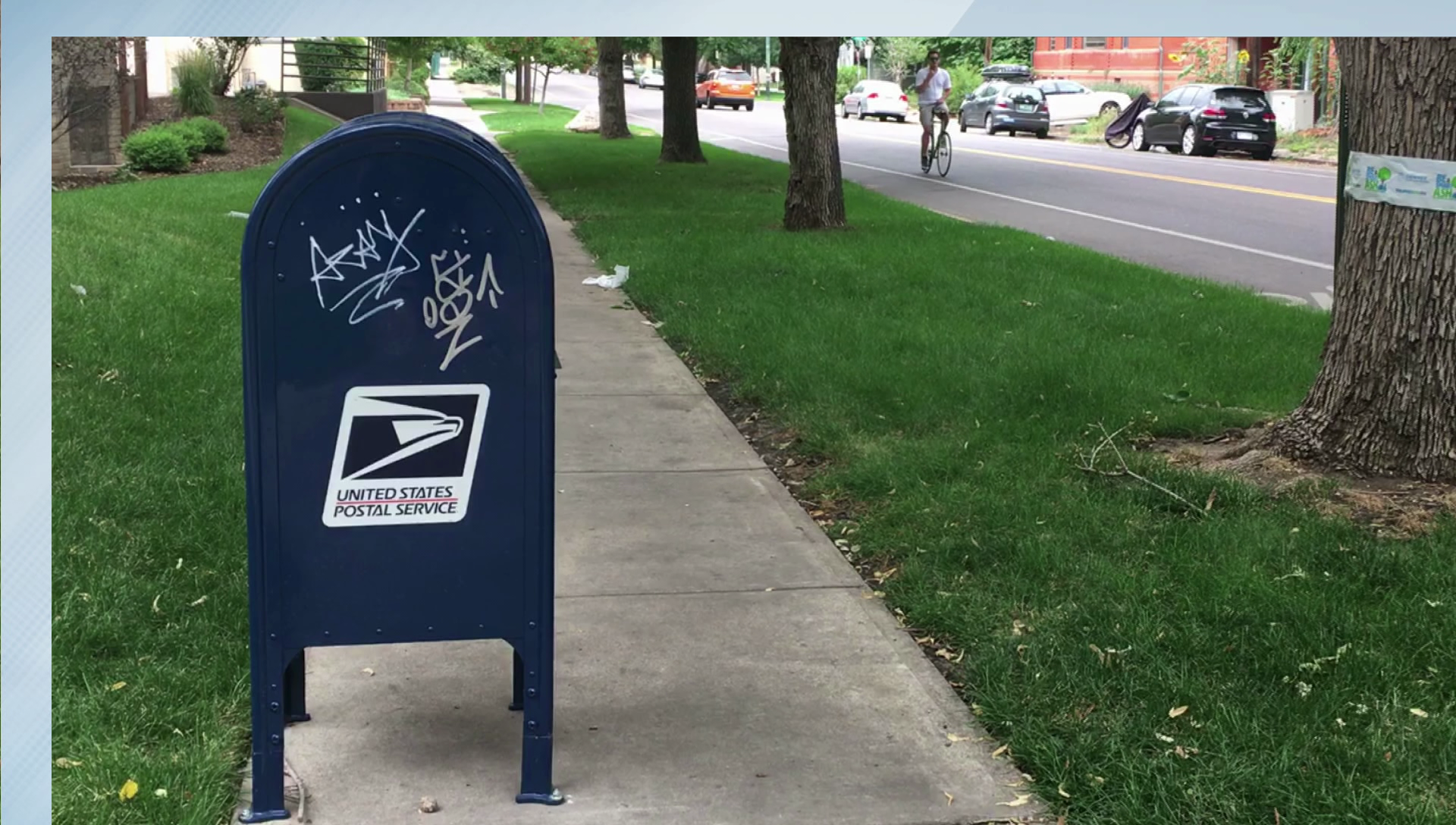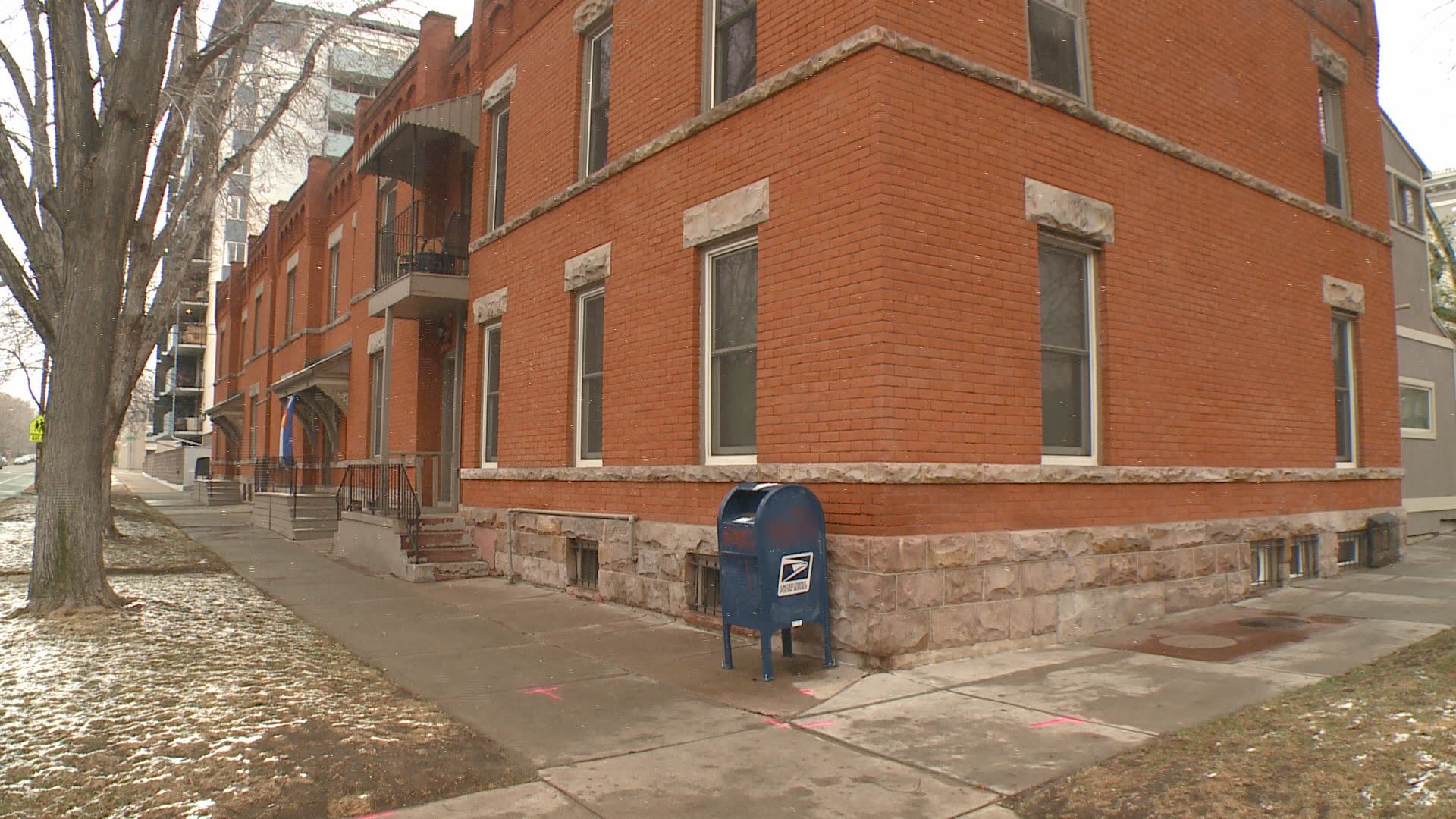 We discovered this mailbox bolted to a a sidewalk at East 16th Avenue and Gilpin Street. Why was it in the middle of a sidewalk. IDK.It was eventually moved across the street, about 1 inch from a historic apartment building. The people living there didn't like that. It was taken out again, and at last check, hasn't yet found a final resting place.This bench wasn't meant for sitting. It was meant to keep this parking meter company. (We're seeing a mischievous parking meter theme here).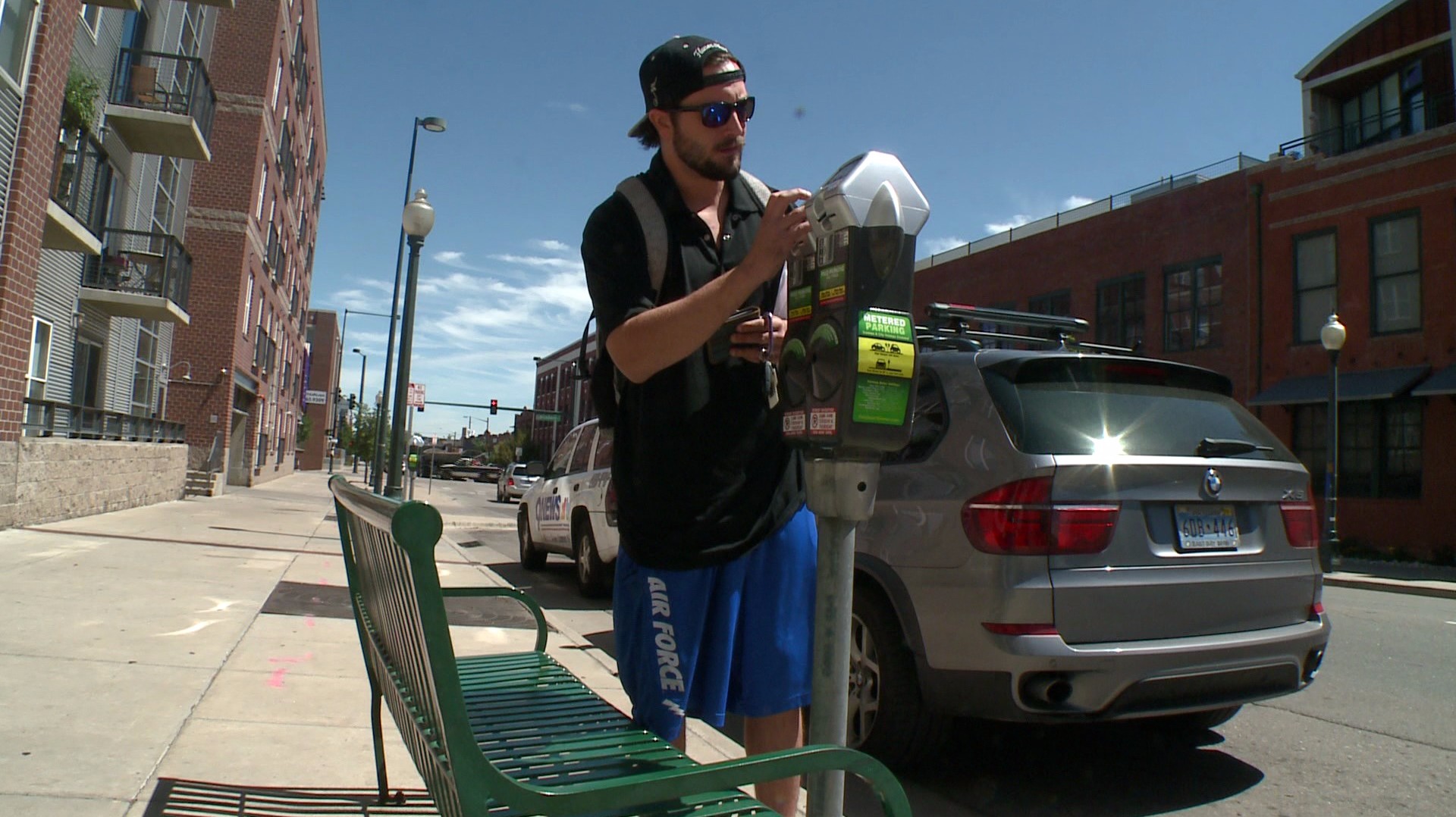 Okay, you could sit on the bench, but you'll have to straddle the meter.The bench was eventually taken out.The Target rock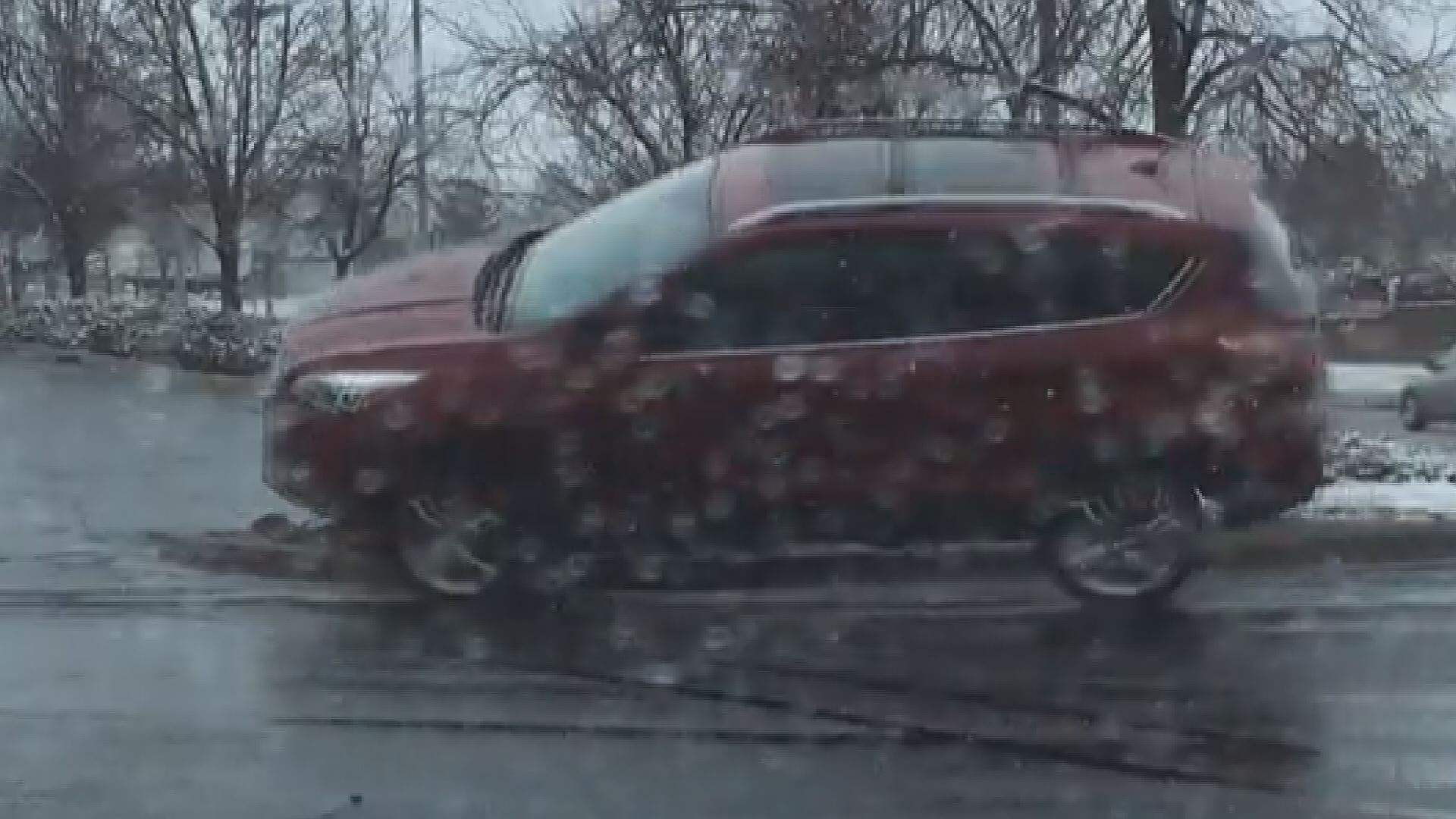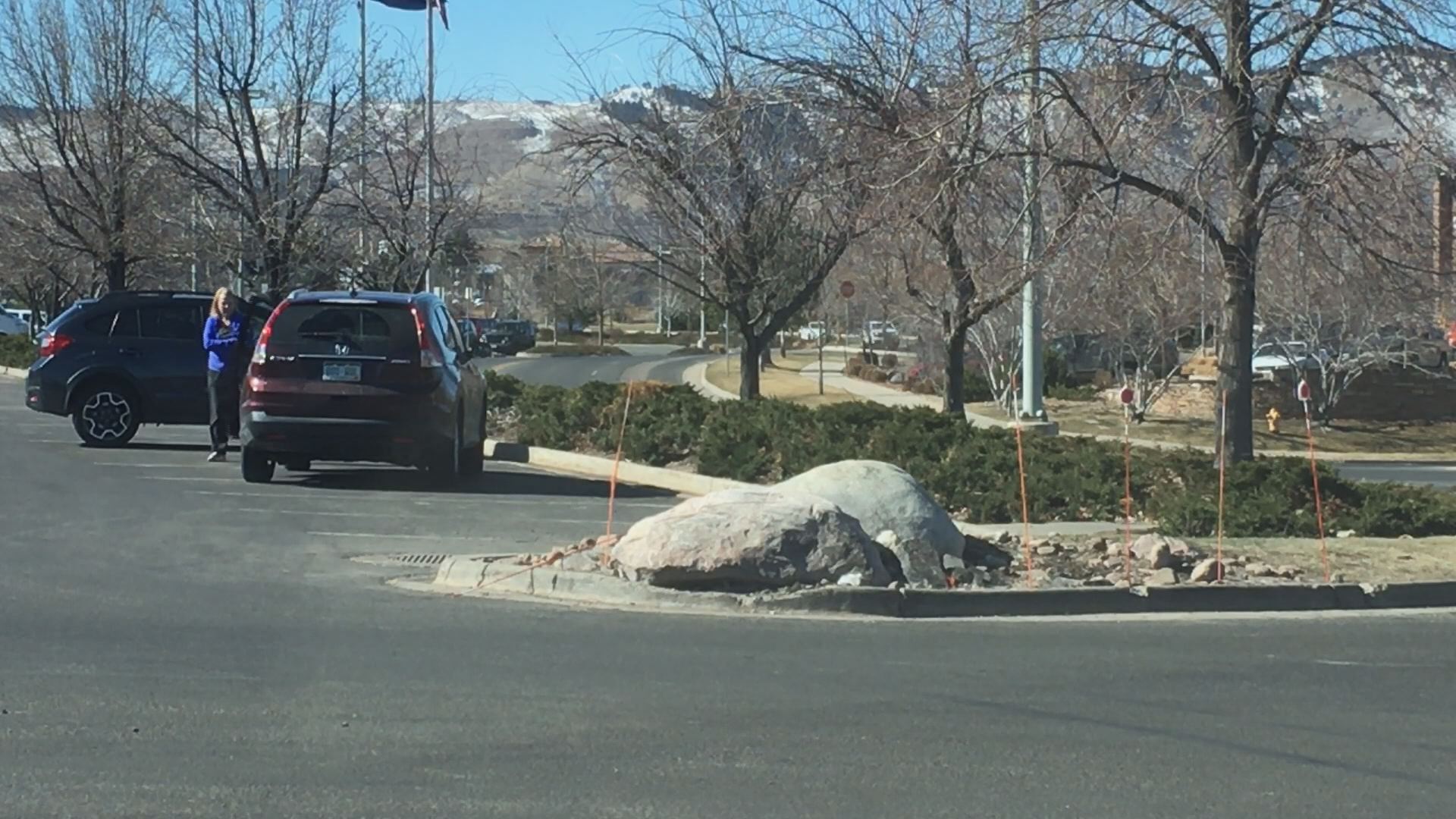 People kept hitting this rock, by the Target at Colorado Mills, over, and over, and over. Did it have a magnetic force? Was it really hard to drive around? We'll never know.The mall finally moved the rock to another median where it can rest in peace.This street paint in Aurora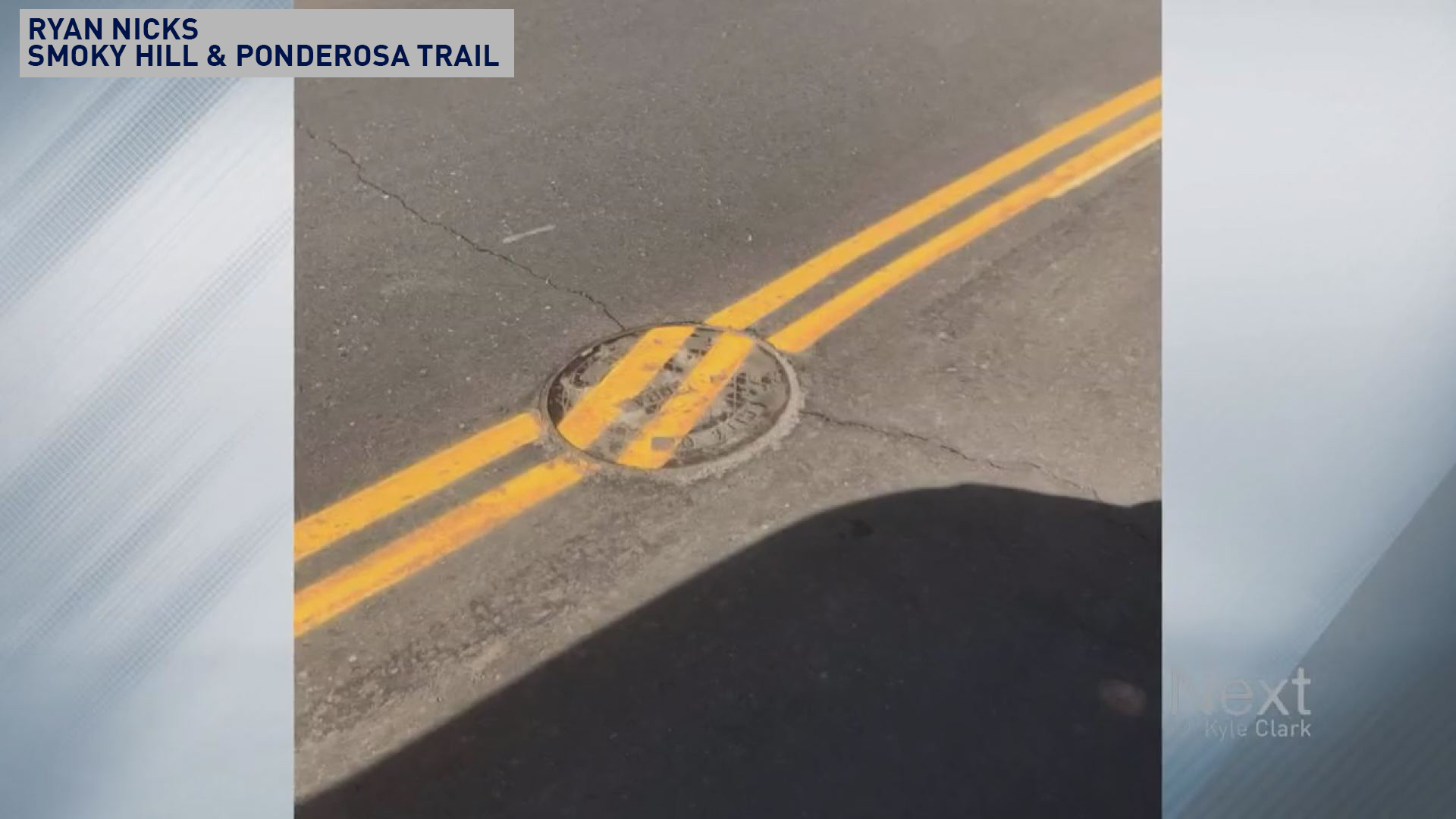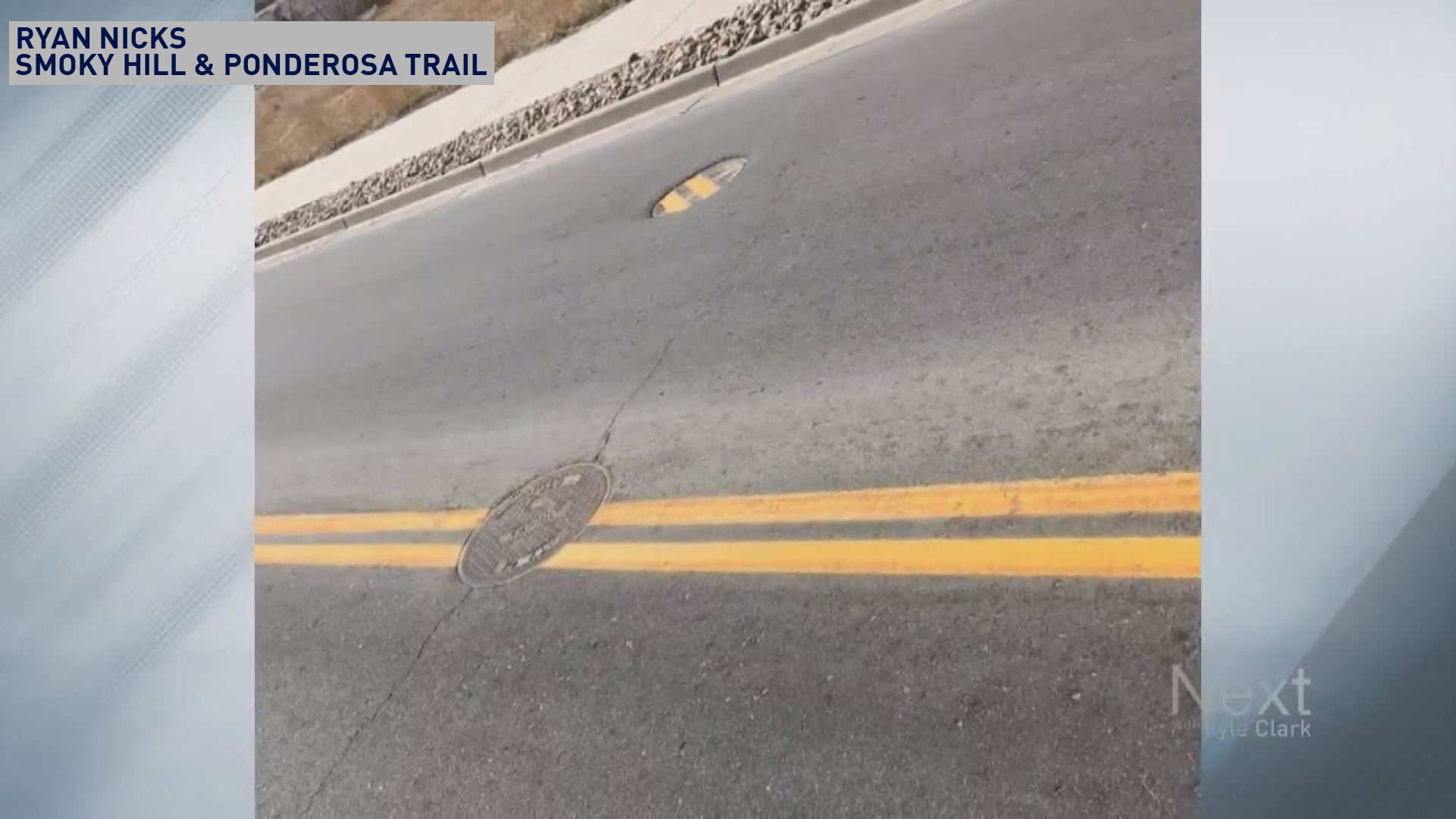 Are the paint lines going the wrong way? Or is the street? Philosophical questions...This sign that we don't understand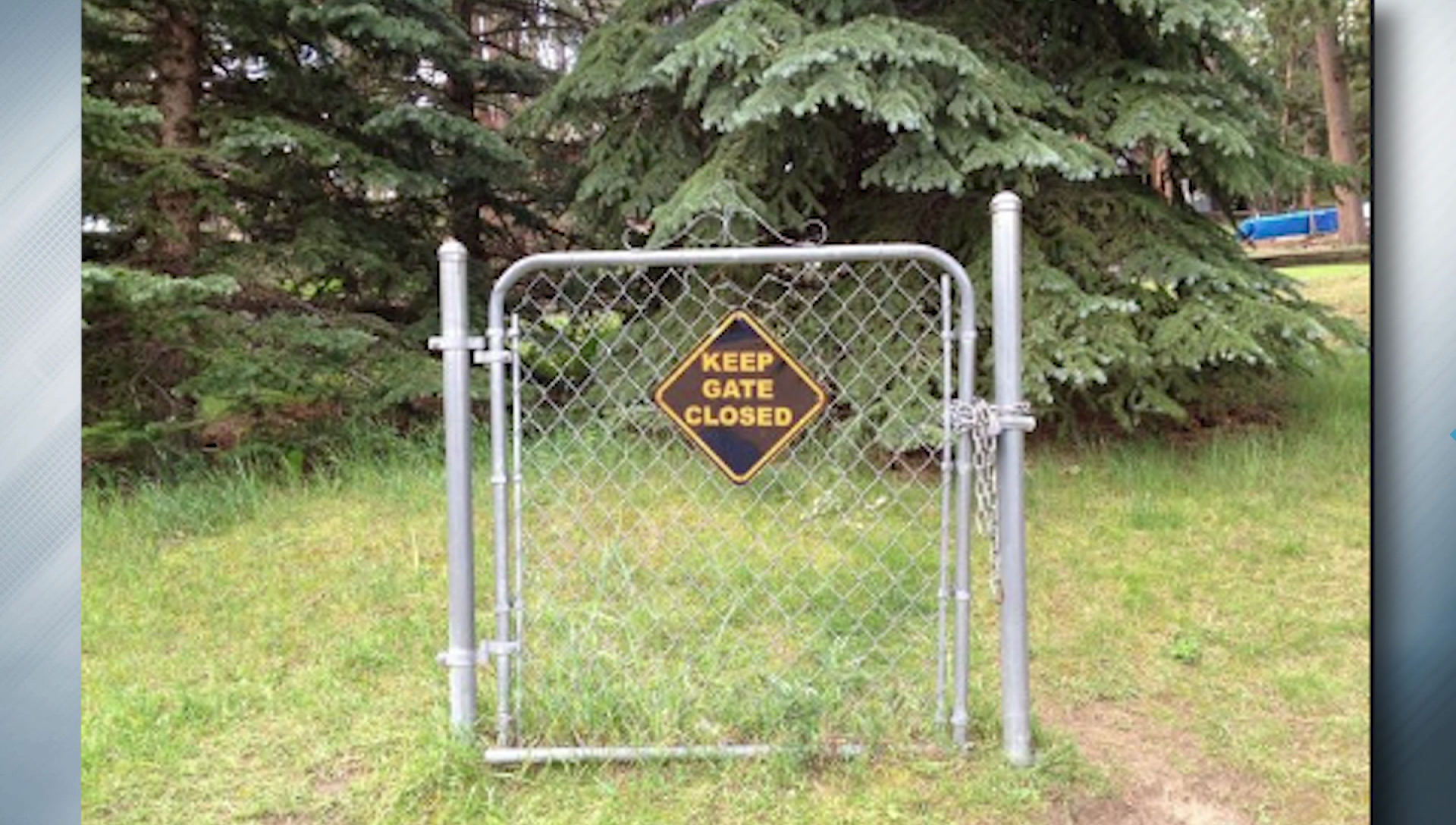 Found in Evergreen. Yes, the gate is locked.OH LOOK ANOTHER MAILBOX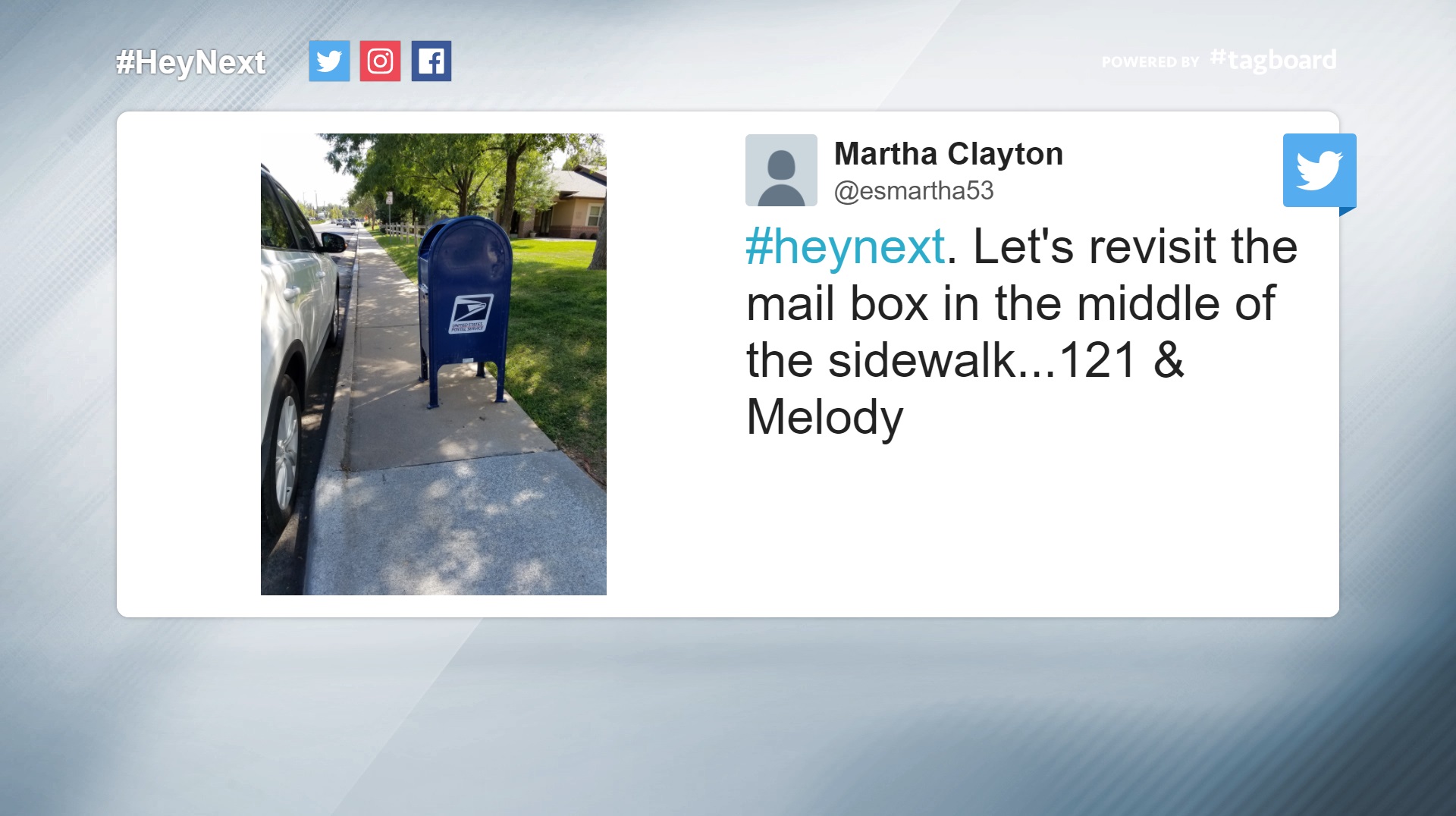 We asked USPS about this one, at 121st and Melody in Westminster, and what do you know - they removed it in less than a day. Here we are, saving the world one mailbox at a time. AND ANOTHER TARGET ROCK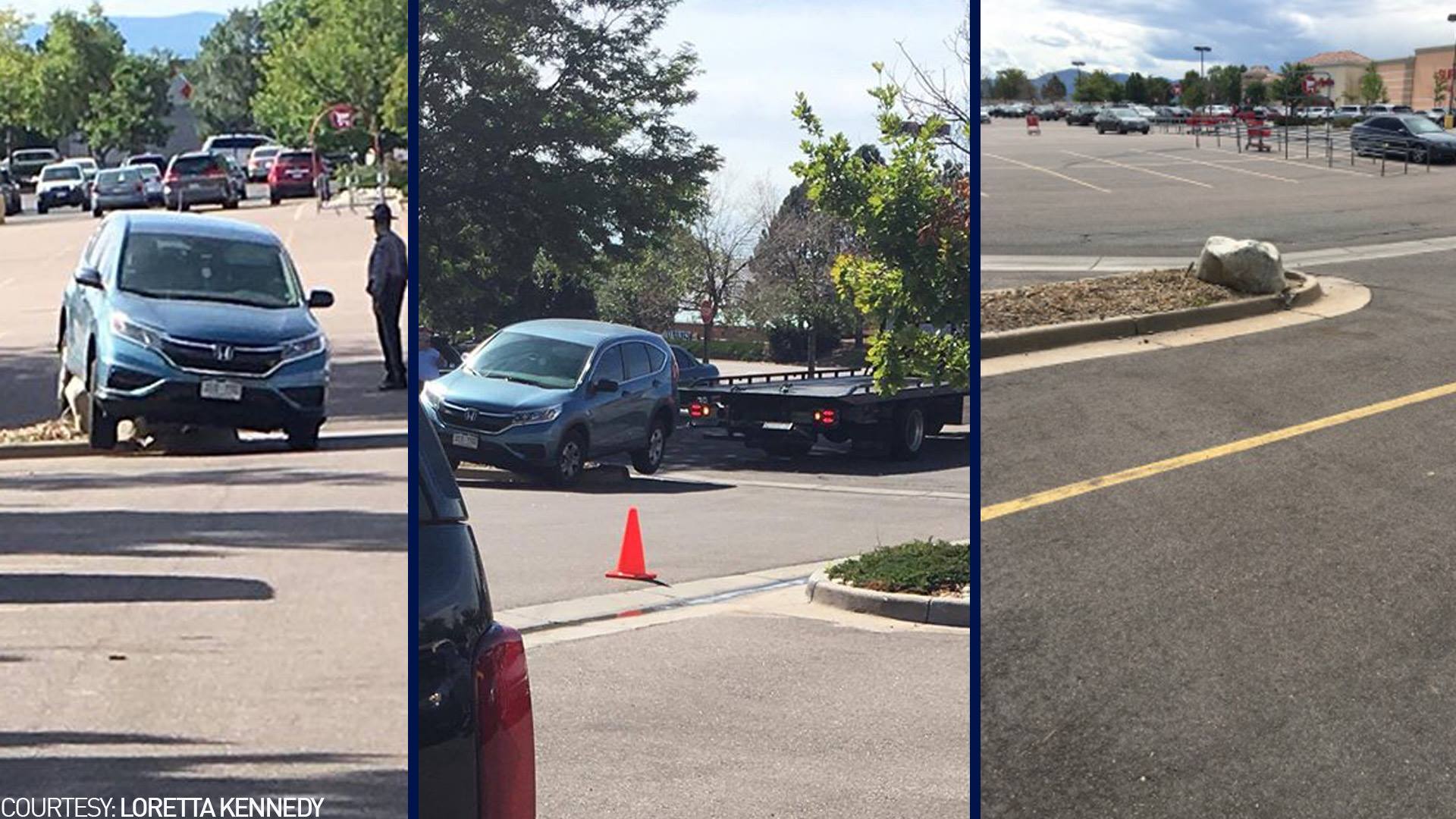 This one was spotted at Wadsworth and Bowles. Why are these things always at a Target? As far as we know, it has not been removed.--We're always looking for more things that don't belong where they are. Let us know by emailing next@9news.com or with #HeyNext.#heynext Tweets