When water inundated the studio of KHOU in Houston, the the TV station lost its link to its transmitter, and therefore lost its ability to produce live television.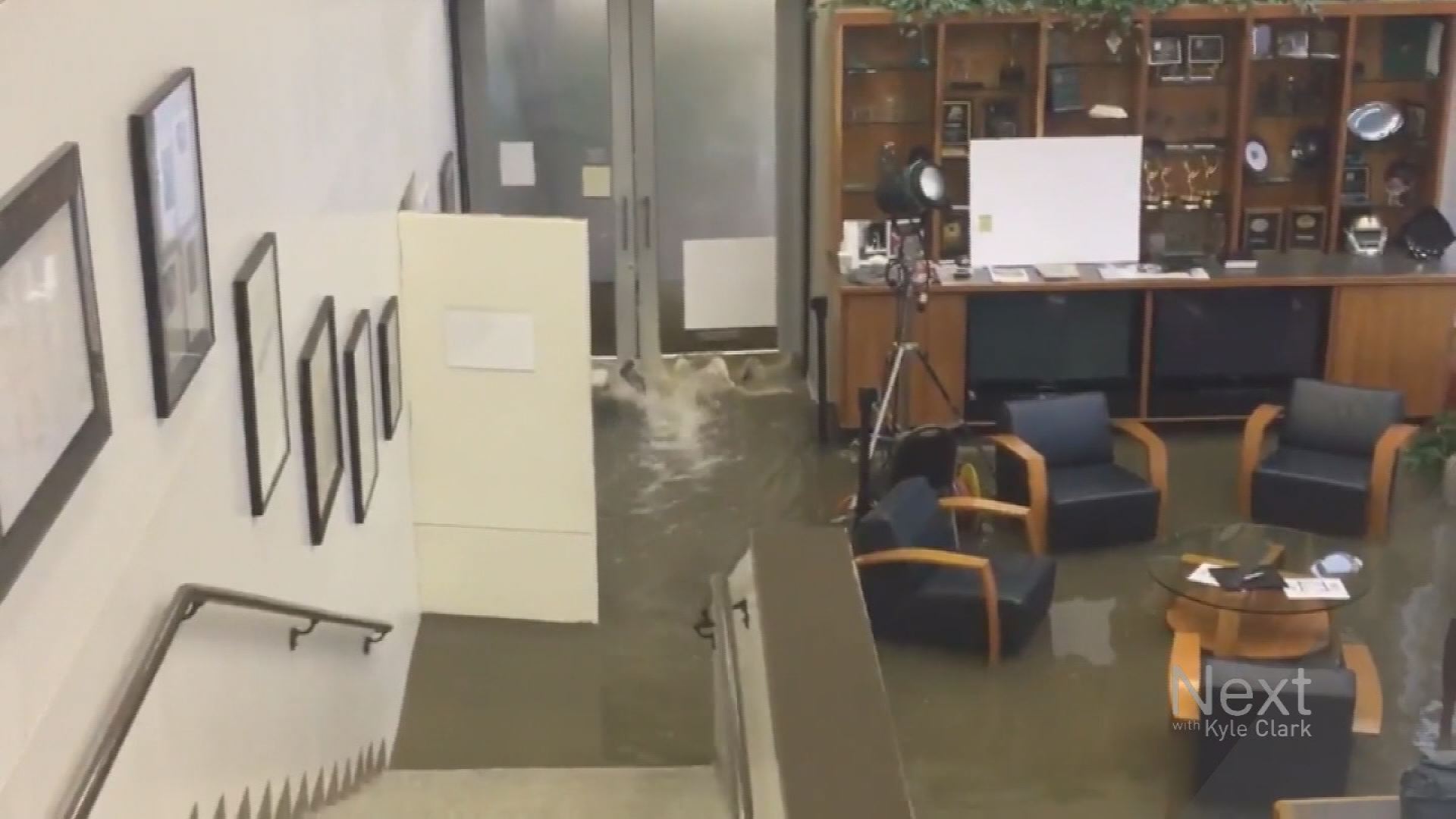 RELATED: KHOU forced to evacuate building because of flooding
But thanks to the power of modern technology, the people of the Houston area are still getting the information they need from the station they trust.
KHOU, 9NEWS' sister station, has set up a makeshift studio at a PBS station in Houston. They are transmitting their signal via satellite to KUSA in Denver. KUSA is coordinating live shots from reporters in Texas, and mixing in graphics.
KUSA then sends the produced signal via satellite directly to KHOU's transmitter in Houston, ensuring all Houstonians are able to get the information they need.
"They are using our control room, our graphics, our video playback equipment...basically everything you need to make a TV show," said Scott Gill, director of technology and operations for KUSA and KTVD.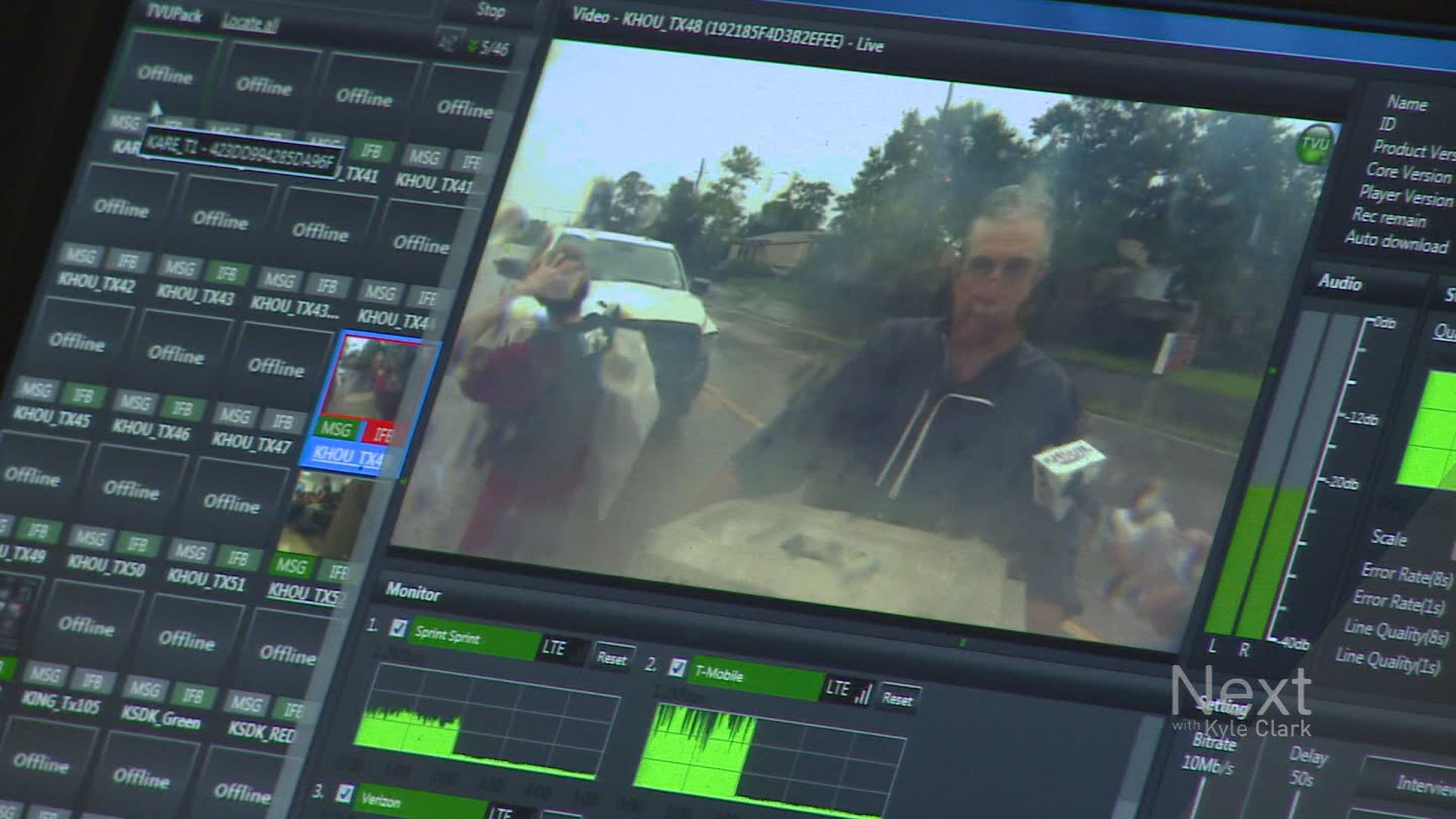 "This is a small control room more than 1,000 miles away," he said.
You can watch it in action in Steve's story, in the video above.