In case you forgot, don't go speeding around Wash Park.
Police were out enforcing a 15-mile per hour speed limit at the park this week, for people on bikes and rollerblades. But the bikes are the main issue in Washington Park, so Denver Parks and Recreation set up a radar to try and get cyclists to slow down.
Teresa Feagin walks at Washington Park, and she thinks the new rule will make the park more safe.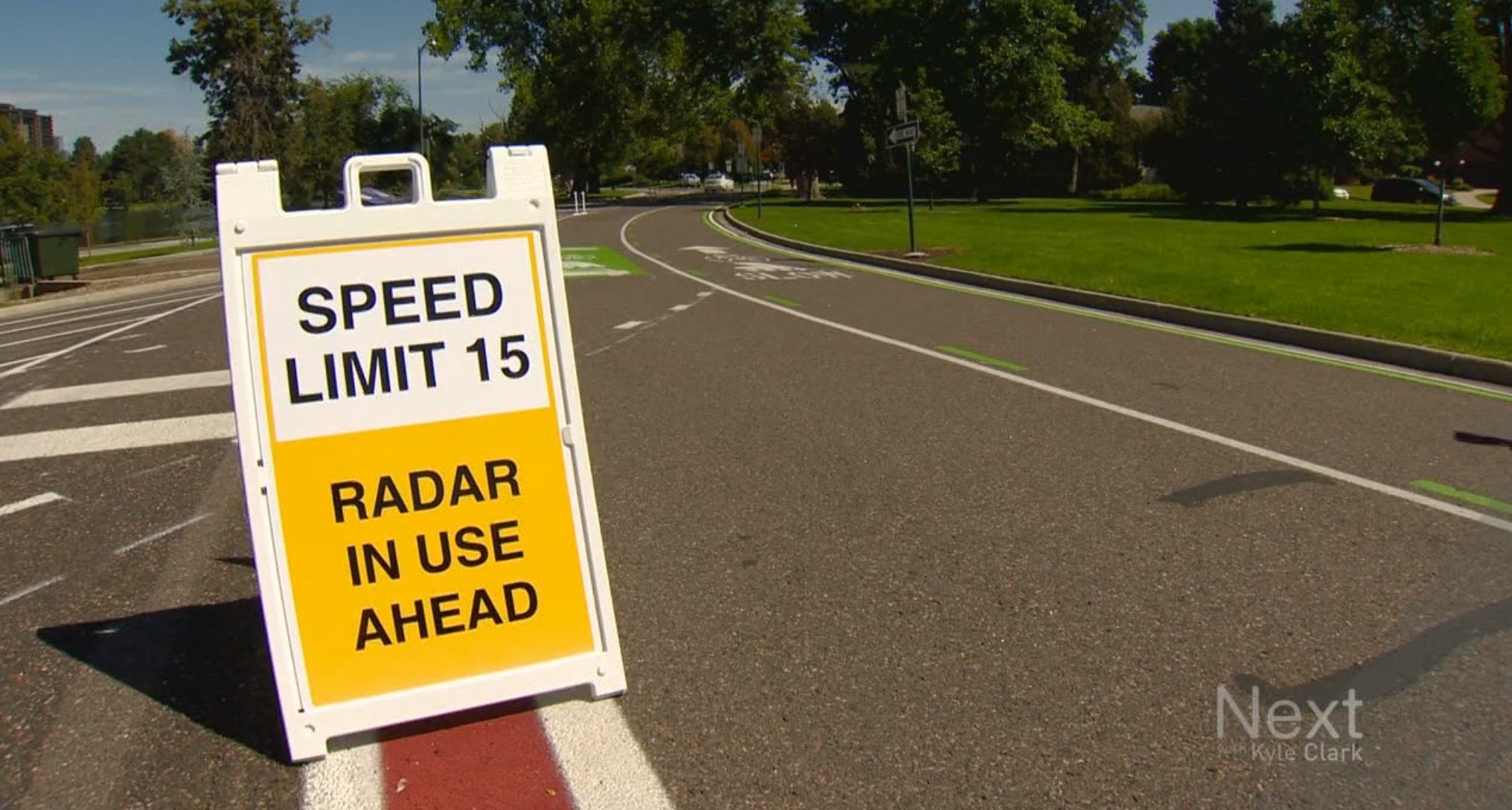 "Biking's great, walking's great but you mix too much here," she said. "You've got people that don't know all the rules here...and they come out here to race their bikes...and I wish there was another place to go race your bikes because this is a city park...I want people to come here and be comfortable and be safe."
The city of Denver has issued a total of 18 tickets to cyclists so far this year. Fifteen of them were given at Washington Park.