What looks like a piece of old fence and two cinder blocks make up a bench at the RTD bus stop on the east side of Alameda Ave. and S. Lansing St.
This is a creative solution to what someone thought was a problem: nowhere to sit but the ground or the curb while waiting for a bus.
Eric Adolff noticed the contraption when he was riding by on his bike.
"I just laughed and said really, is that real?"
Adolff tweeted RTD and the City of Aurora, suggesting it was time for a new bench.
@RideRTD @AuroraGov Hey folks, can we get a replacement bus bench at Alameda & S. Lansing? https://t.co/VsnakxGuRE #PublicTransportion #RTD pic.twitter.com/wGIOoB1FQh

— Donald G. Fletcher (@DonaldGFletcher) July 10, 2017
"I think this is an example of people being creative," he said. "Bringing over some of their own supplies."
Next noticed the tweet as well, and decided to go check things out. We met Adolff at the site.
"I don't think it needs to be fancy," he told Next. "There [doesn't] need to be sculptures or artwork or anything like that. Just a single metal bench would suffice."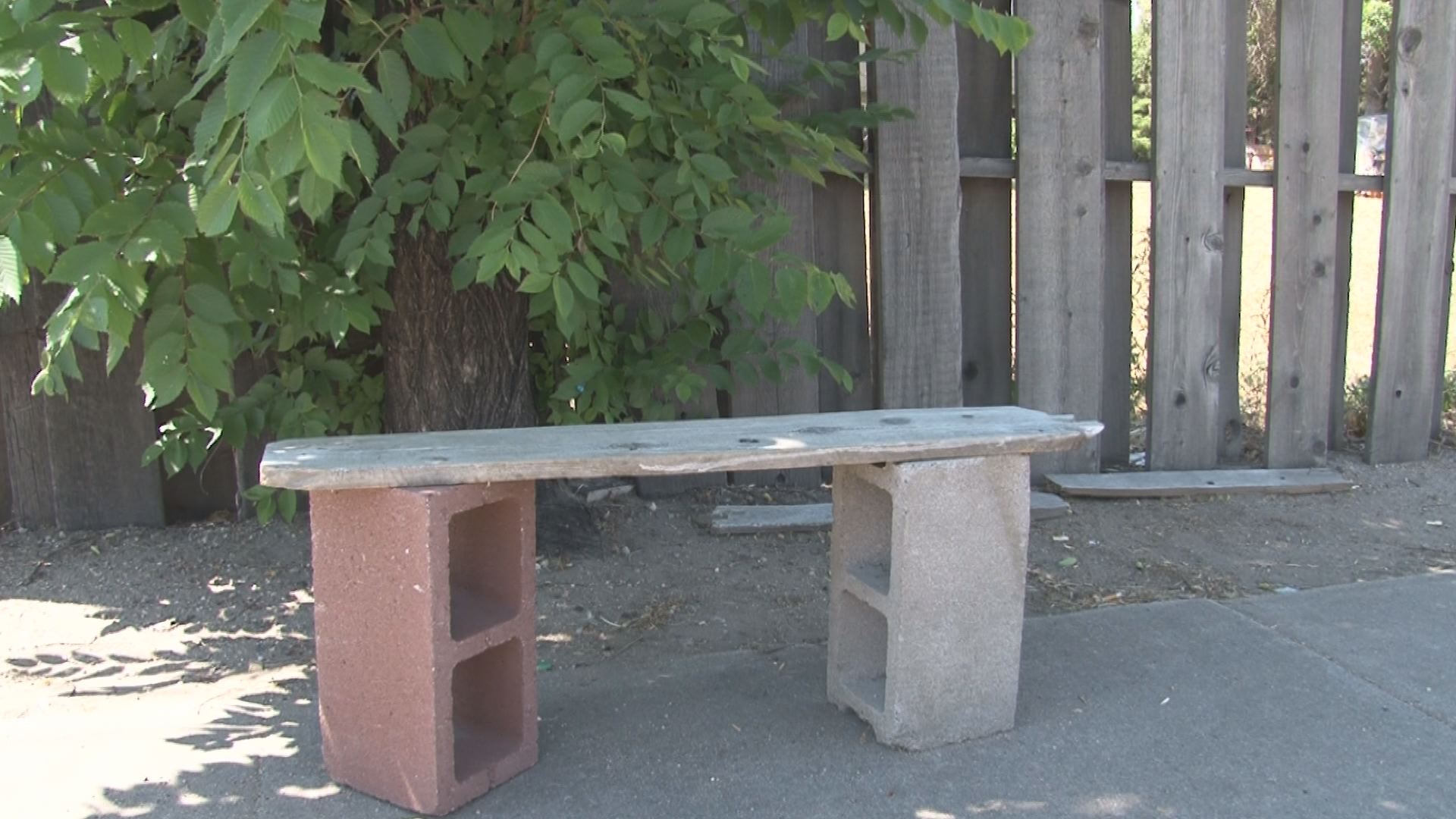 But putting up a bench isn't as easy as you might think.
RTD doesn't install standalone benches.
The agency has a limited budget for shelters. A new one costs $10,000 to build and install, and $8,000 a year to maintain.
RTD said it had about 300 RTD-installed bus shelters in the eight-county district with about 20 in Aurora. But RTD has 9,100 bus stops throughout the district.
The City of Aurora said it had more than 1,000 bus stops in the city, with 71 shelters and 669 bus stop benches.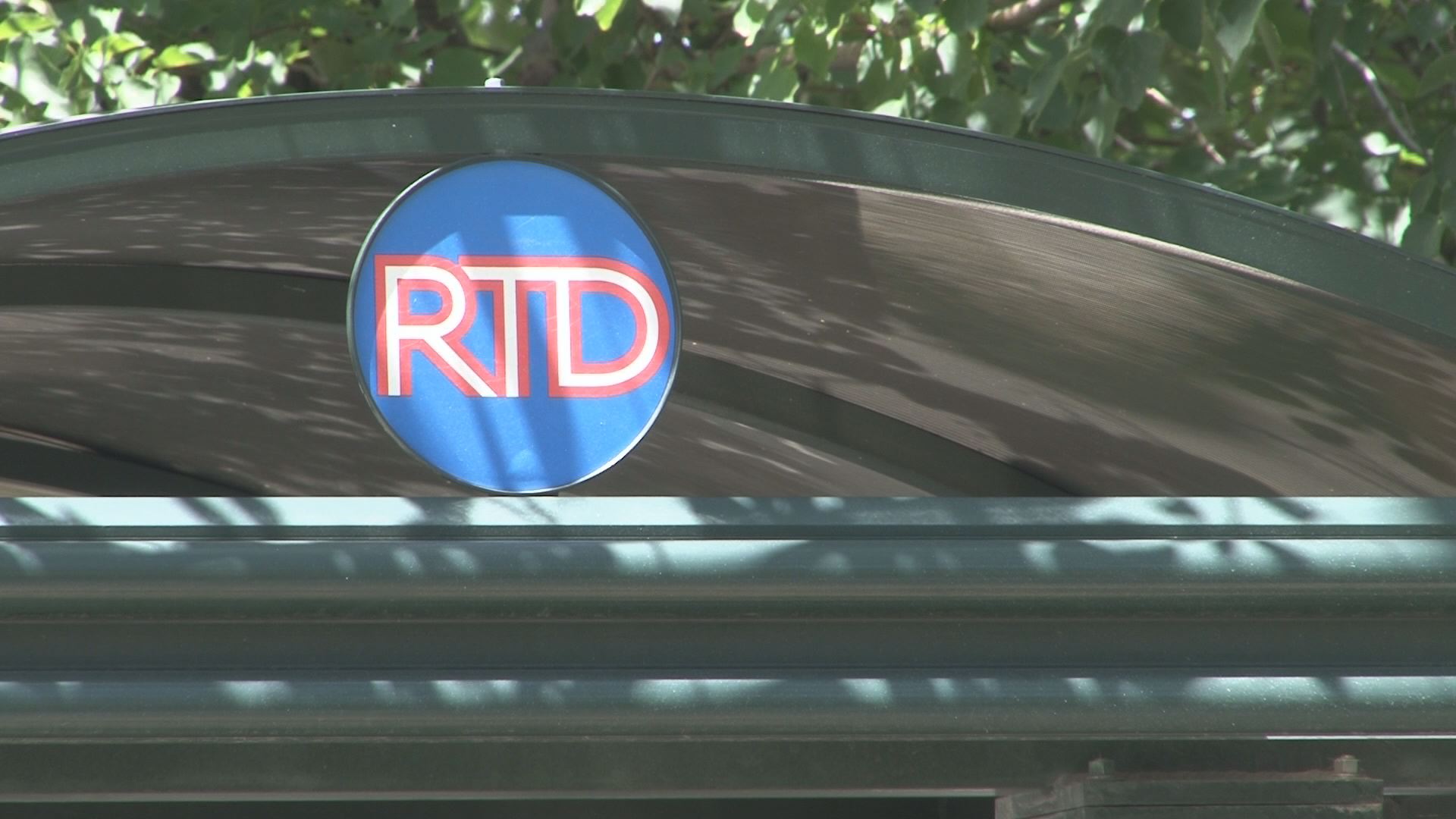 The city doesn't install the benches itself. It has a contract with media company Outfront media. Generally the company decides where a bench goes, according to the city. Typically those benches have advertisements posted. The city can ask for a bench to be installed based on rider or citizen input.
An Aurora spokesperson tells Next that Outfront pays the city $80 per month per shelter and $70 per year for a bench.
The location where Adolff spotted the makeshift bench used to have a real one. The city said the bench was removed last year, possibly because it may not have had proper separation from the curb.
Since the tweet, the city has asked Outfront to review this location.
I am checking into this. Will get back to you soon...

— City of Aurora, CO (@AuroraGov) July 11, 2017
Outsourcing bus benches isn't unusual. Denver does it as well.
A spokeswoman for the Department of Public Works tells Next that businesses or City Council members can put in a request for a bench. An office called Right of Way Services will determine if there's enough space to install one. If so, one of the companies who wants to advertise in the public right of way can purchase, install and maintain the bench.
According to Denver's Department of Public Works, it estimates the city and county has about 900 bus stop benches and about 3,000 bus stops.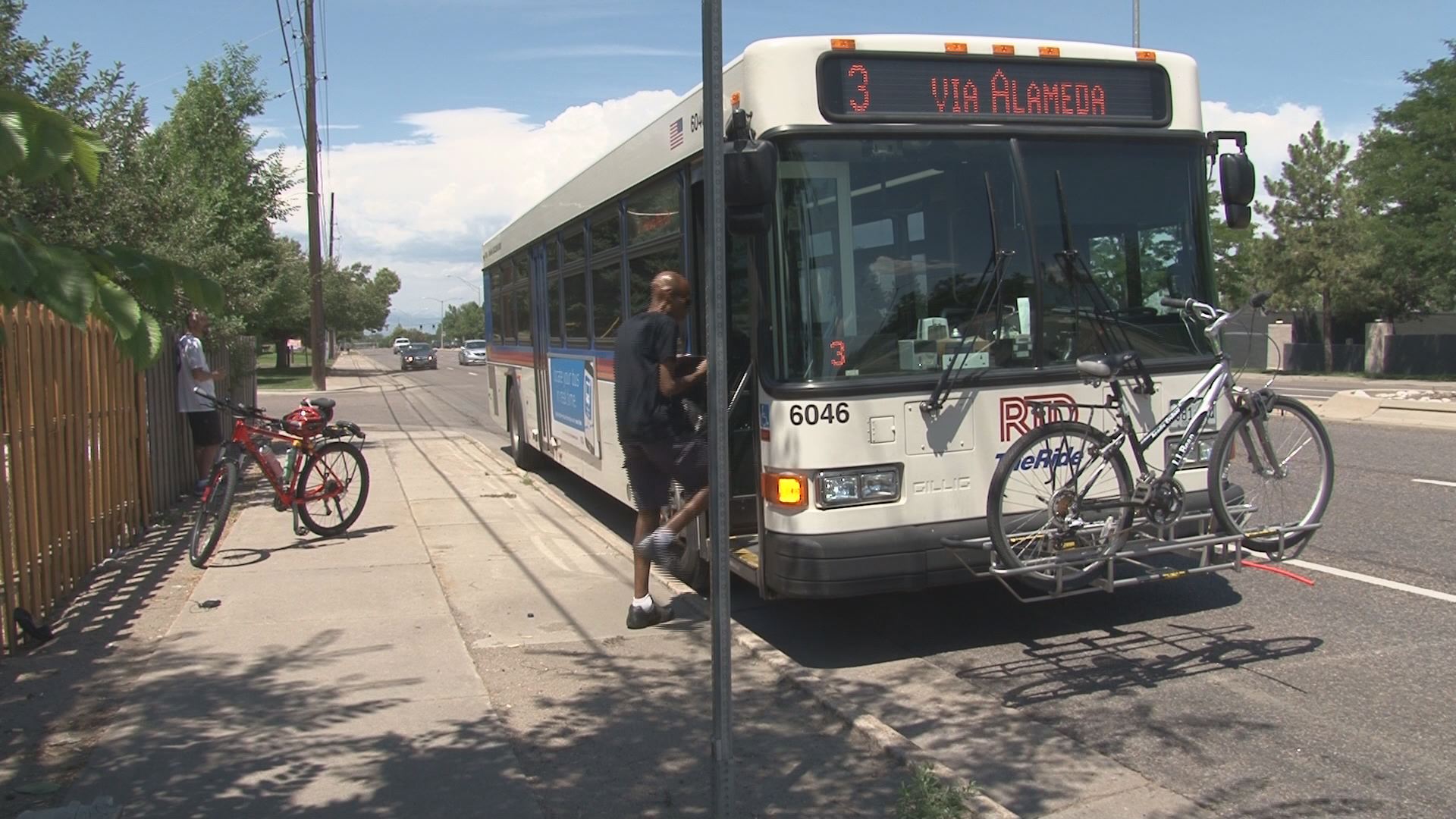 The price to install a bus stop could be anywhere from $600 to $3,000 depending on what work needs to be done.
It appears getting a bus bench is a serious, complicated and expensive business.