In this second installment of Let's be Clear, we sit down with the big boss of one of the most iconic and famous restaurants in the state—Casa Bonita.
PREVIOUS: Let's be Clear: Transwoman talks challenges
Mike Mason, who's worked at the Lakewood location for the past 41 years, took viewer questions live in our mobile studio right in front of the pink tower and fountain.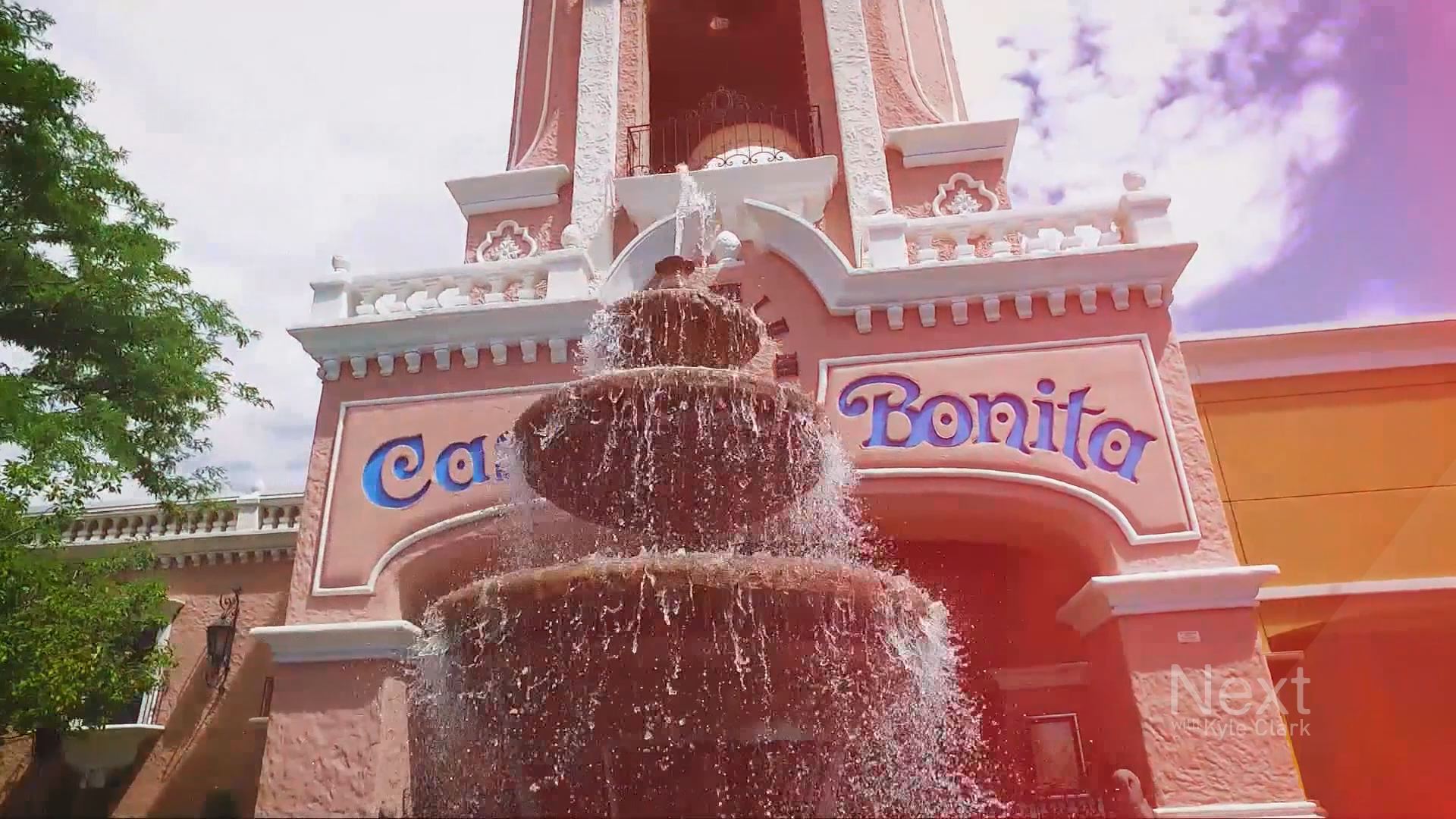 Questions about the food largely dominated the discussion, but Mason revealed some other interesting bits about the famous location, including anecdotes about people who've been arrested for jumping into the lagoon and how South Park made the place even more famous.
Here's just a sample of some of the questions Mason answered. You can hear the entire raw interview below.
Jeremy: A lot of people have been asking us……what's up with the quality of food?
Mason: As far as the quality of food, we do buy quality products and our recipes are really designed to cater to a wide variety of people from all over the United States. It's not probably as spicy as what people would like to see.
Jeremy: Have you ever tried to change the food?
Mason: We have tried to change items. And tried to get rid of certain items like the cheese enchilada. It's an American cheese that's over an enchilada. We came to find out that there are more people that actually like it so we brought it back.
Jeremy: So, on one hand there's a large segment of people that don't like the food, but on the other hand you're saying there's a lot of people that just are used to the food and they just like it the way it is?
Mason: We've been here since 1974 and we continue to pack the house so there's obviously quite a few people that do enjoy the food.
Jeremy: Viewer question from Ryan: "How many people have jumped into the lagoon?"
Mason answered, saying about 50 people in his 41 years at Casa Bonita have jumped into the lagoon.
Mason: It's a trespassing warrant and unfortunately for the people that are out of state they end up having to come back here for court date so it's kind of really inconveniences them."
Jeremy: Scott wants to know "Did South Park hurt or help drive business?"
Mason: South Park definitely helped business. When it re-airs we see a ton of business every time.
LISTEN: Full interview with Mike Mason
If you have an idea for a Let's be Clear segment, email jeremy@9news.com.