Do you remember Littleton artist Gary Monaco, who spent three years welding a bison sculpture out of salvaged metal?
PHOTOS: Littleton man makes enormous bison sculpture
Gary Monaco with his bison sculpture.
Gary Monaco with his bison sculpture.
His bison is now on display in downtown Sioux Falls, South Dakota. Monaco drove it up last week.
PREVIOUSLY: Man in Littleton spends three years making 2,000 pound bison sculpture
It's part of the 2017 SculptureWalk, which organizer Jeff Hanson told us in an email "is the largest annual exhibit of its kind in the country."
The bison sculpture is in good company. It's one of nine sculptures from Colorado and is among 56 sculptures total.
The sculptures are for sale, though we don't know what a bison sculpture would go for.
Monaco has sold pieces from or related to the exhibit before.
A previous piece of his, named "Cherapa," was sold to the developer and owner of the office building Cherapa Place.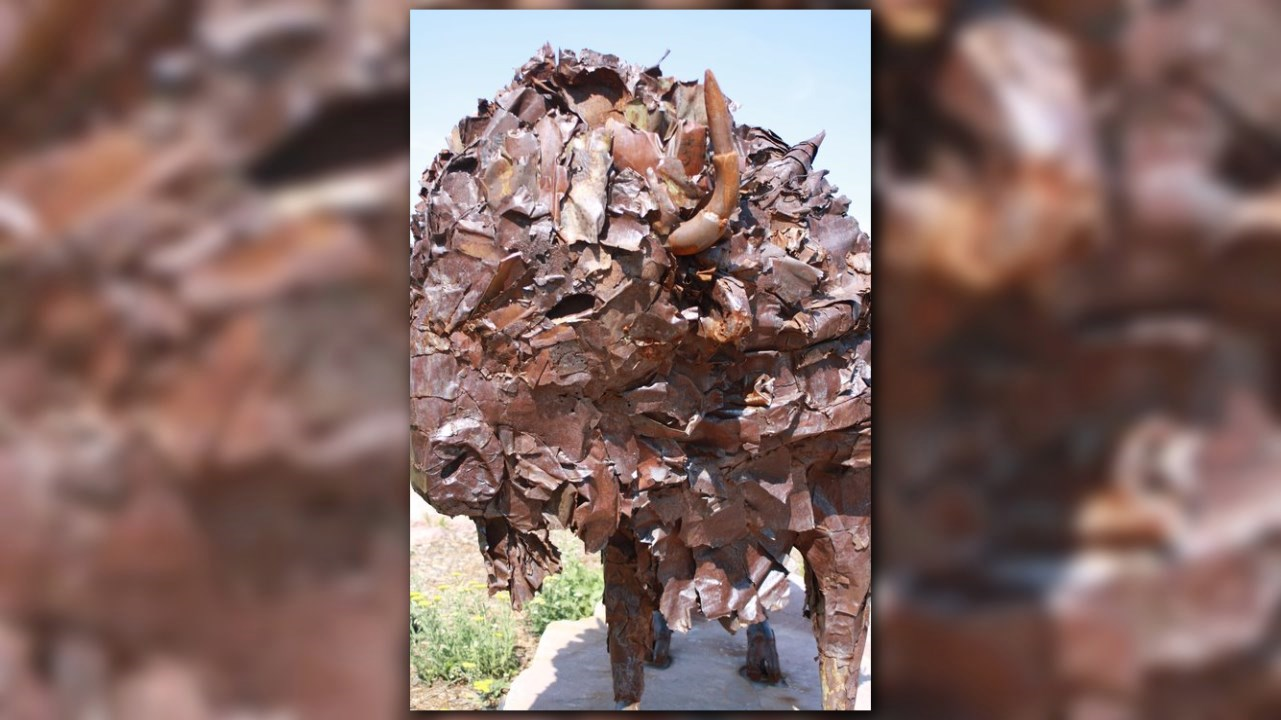 And yes, they did name the building after the sculpture. Four other names were considered but rejected, Hanson said.