A Littleton principal who became paralyzed last December walked Wednesday night, with the help of a walker, to surprise ski patrol crews.
These are the same crews that helped Allyson Mallory after a snowboarding accident at Keystone's Area 51.
A broken back left the Ralph Moody Elementary principal paralyzed from the waist down.
RELATED: Littleton principal determined to walk again
Since then, she's been working tirelessly to walk again through physical therapy.
In February, Mallory took her first step with the help of a robot. She even started driving the same month.
In May, she went back to work.
And in November, Mallory was able to walk with just the help of a walker, in front of the people who helped her.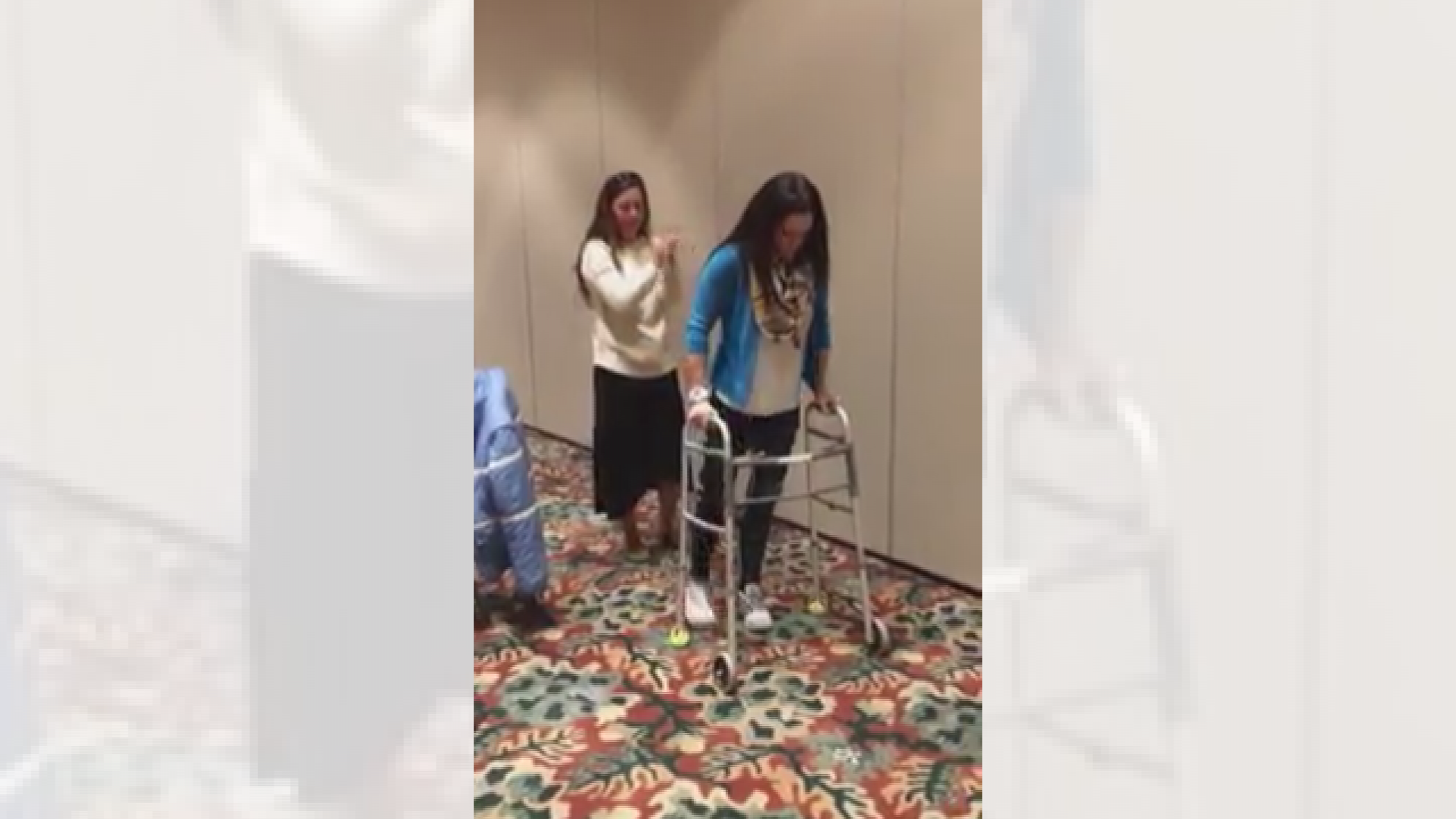 The Littleton principal said she was nervous when she walking up to the podium. It was her first time using the walker on carpet.
Her next goal is to move from the walker to crutches. She also plans to monoski at her first trip back this winter.