Joshua Moen lives in an "amazing neighborhood, but the houses are really dull."
No one could ever accuse Moen's house of lacking character, though. On his street in Longmont, his is the only house painted in red, white and blue, with Colorado's flag painted on the garage door.
"My background is in construction, and I've visited over 10, 15,000 houses that I've done work on, and not one has had a paint job like this," he says.
Inspired by his love for his state, his love of fireworks and his love of the Fourth of July, his creation started with the lamp post in the front yard.
"It's just being here in America, and getting to experience (fireworks) every year without getting in trouble, the colors, everything, I think. I love America. I love Colorado."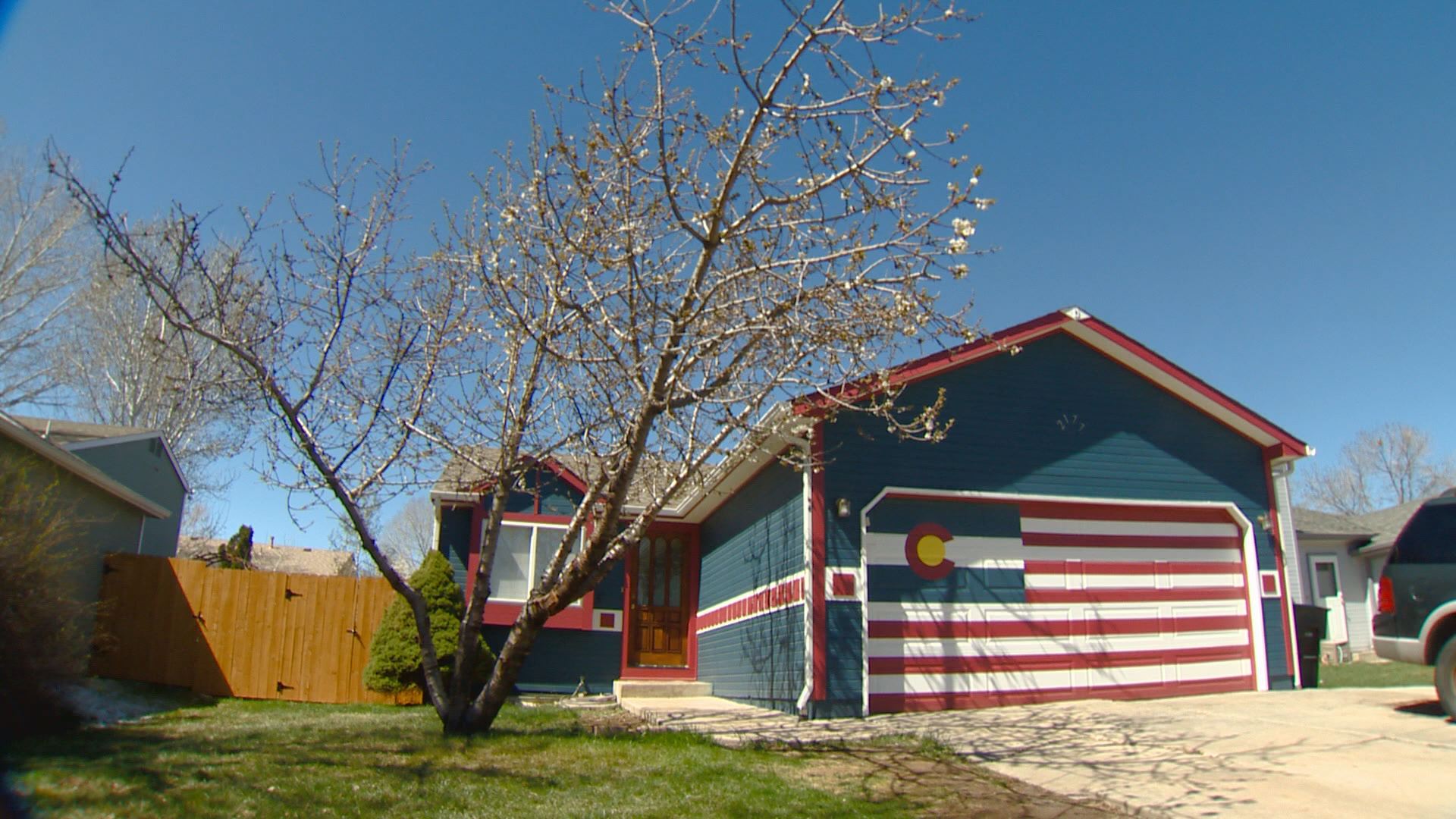 A year after the lamp, he thought, why not do the entire house? He spent two-and-a-half weeks perfecting every detail, along with the help of a friend and his son. Two of those weeks were spent hand- painting every patch of red and white.
"I saved the garage for last. That was my masterpiece, for sure.
Moen isn't finished just yet; there's a plan to put camouflage on the back. Happily, the neighbors think it's great, he says.
Watch more of Moen's story in the video above, shot by photojournalist Tom Cole.