Okay, so it's not exactly Phoenix outside, but with this week's temperatures in Denver, we're all going to need some shade.
Thankfully we didn't have to look too far on Monday.
Denver Mayor Michael Hancock's Chief of Staff, Alan Salazar, threw a little shade at the organizers of the 420 rally, who lost their permit this year when Civic Center Park was trashed.
RELATED: What went wrong at the 420 rally?
RELATED: 3-year ban for Denver's 4/20 rally after trash incident
Salazar posted a picture on Facebook and wrote:
"Civic Center Park the morning after PrideFest 2017 - green and clean. Thanks to organizers of one of the biggest people events in our city for taking care of the park. LGBTQ folks know how to party and clean up after the party is over. Love em."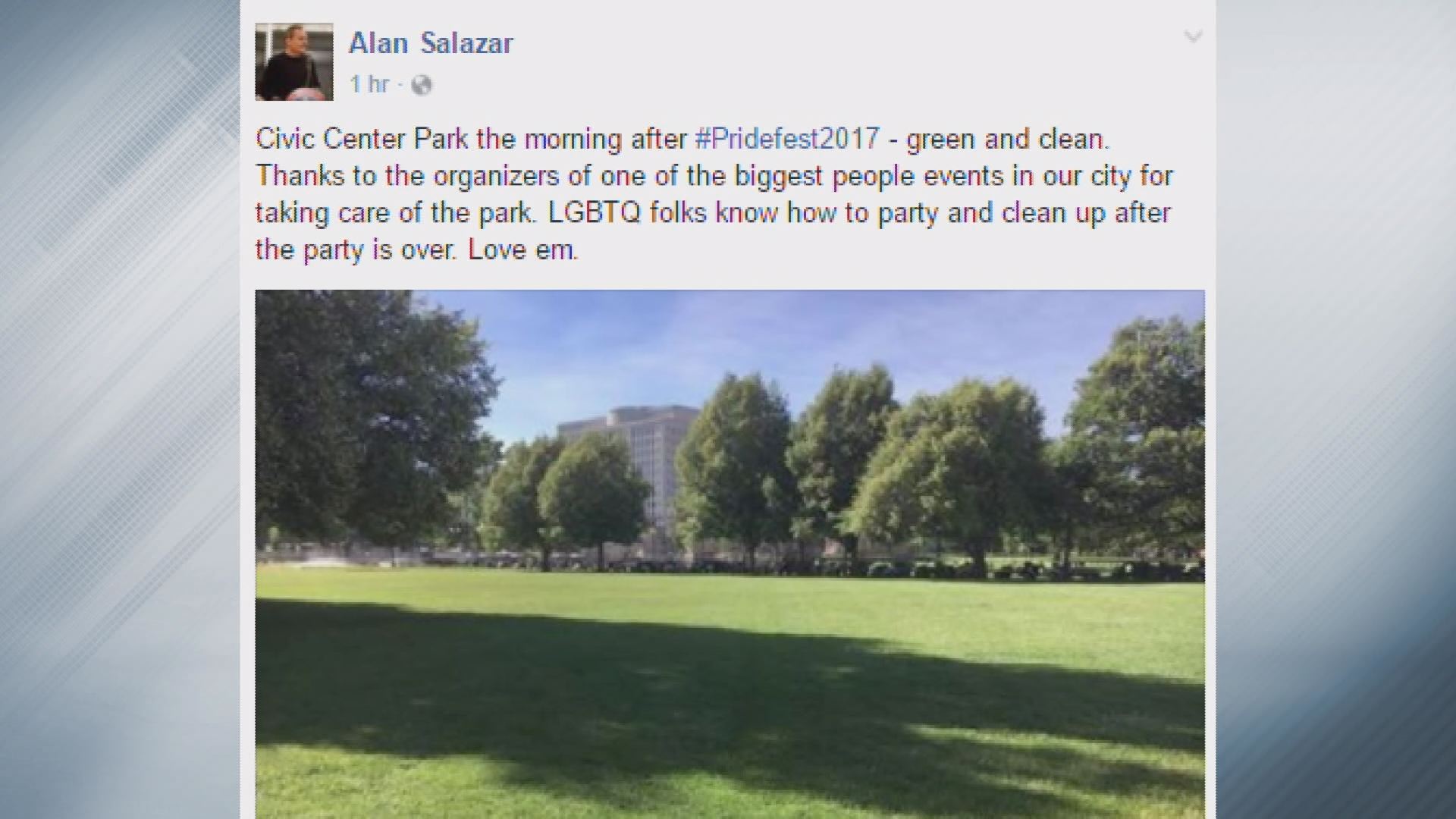 Salazar is nodding at this: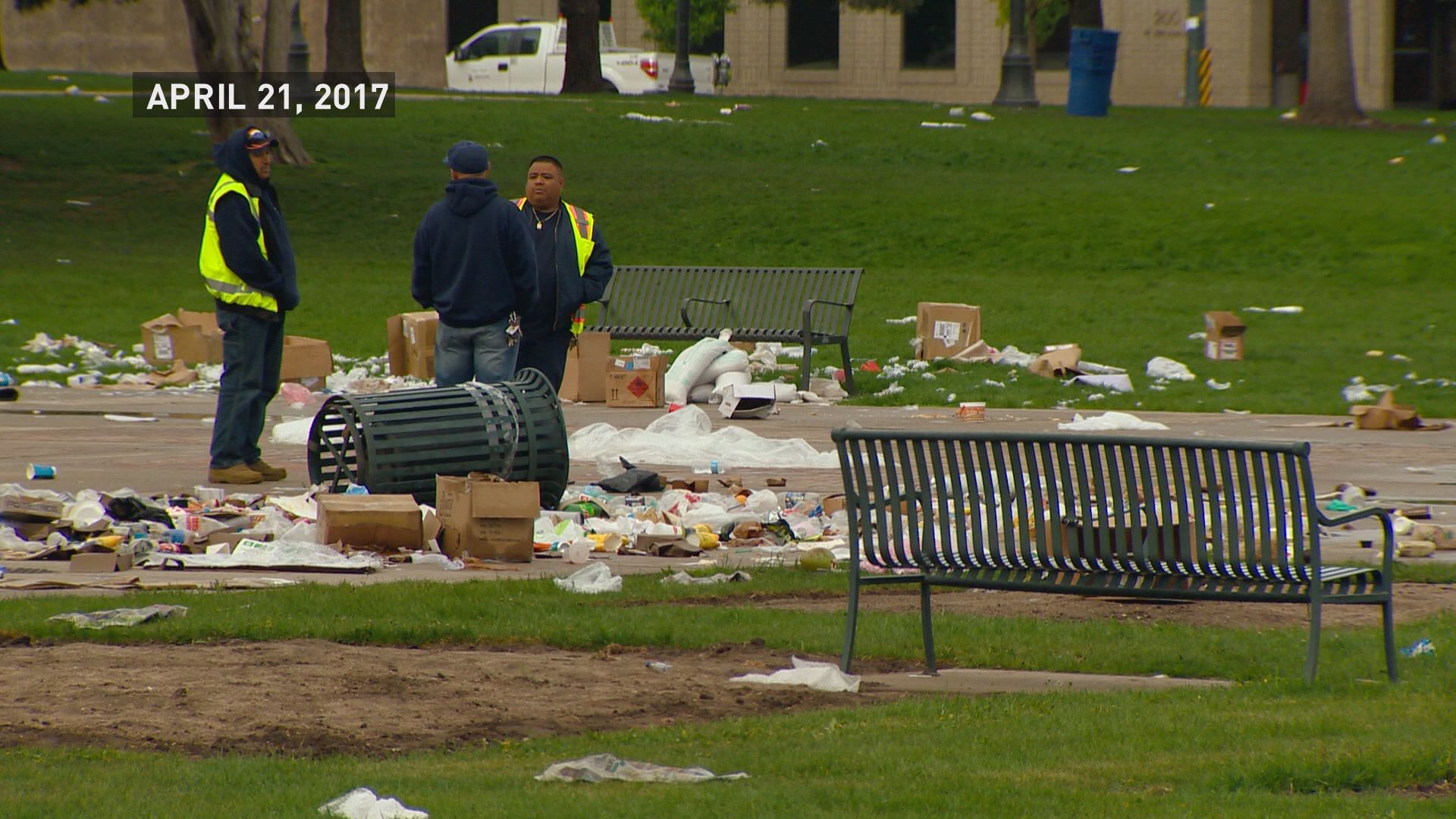 A ton of trash was left behind after the 4/20 rally in the same park, back in April.
RELATED: Why a think tank in the suburbs, the Centennial Institute, petitioned against 4/20 rallies in Denver
RELATED: Organizers appeal decision to ban their 420 rally in Denver
RELATED: Denver won't stop new 4/20 rallies, just like it won't stop a celebration of 'free love'
Organizers ended up getting penalized for that trash - $12,000.
The organizers aren't allowed to hold a rally for the next three years. They have appealed that decision.