Carol DeNileon says she leaves the Mount Olivet Cemetery in Jefferson County in tears every day.
Her two sons, Brian and Robert DeNileon, are buried there. There is dead grass and weeds overtaking the property. It's the type of place she never imagine laying her sons to rest.
"It's horrible. This is absolutely horrible...that we have to come out to be with our loved ones and be surrounded by this," DeNileon said.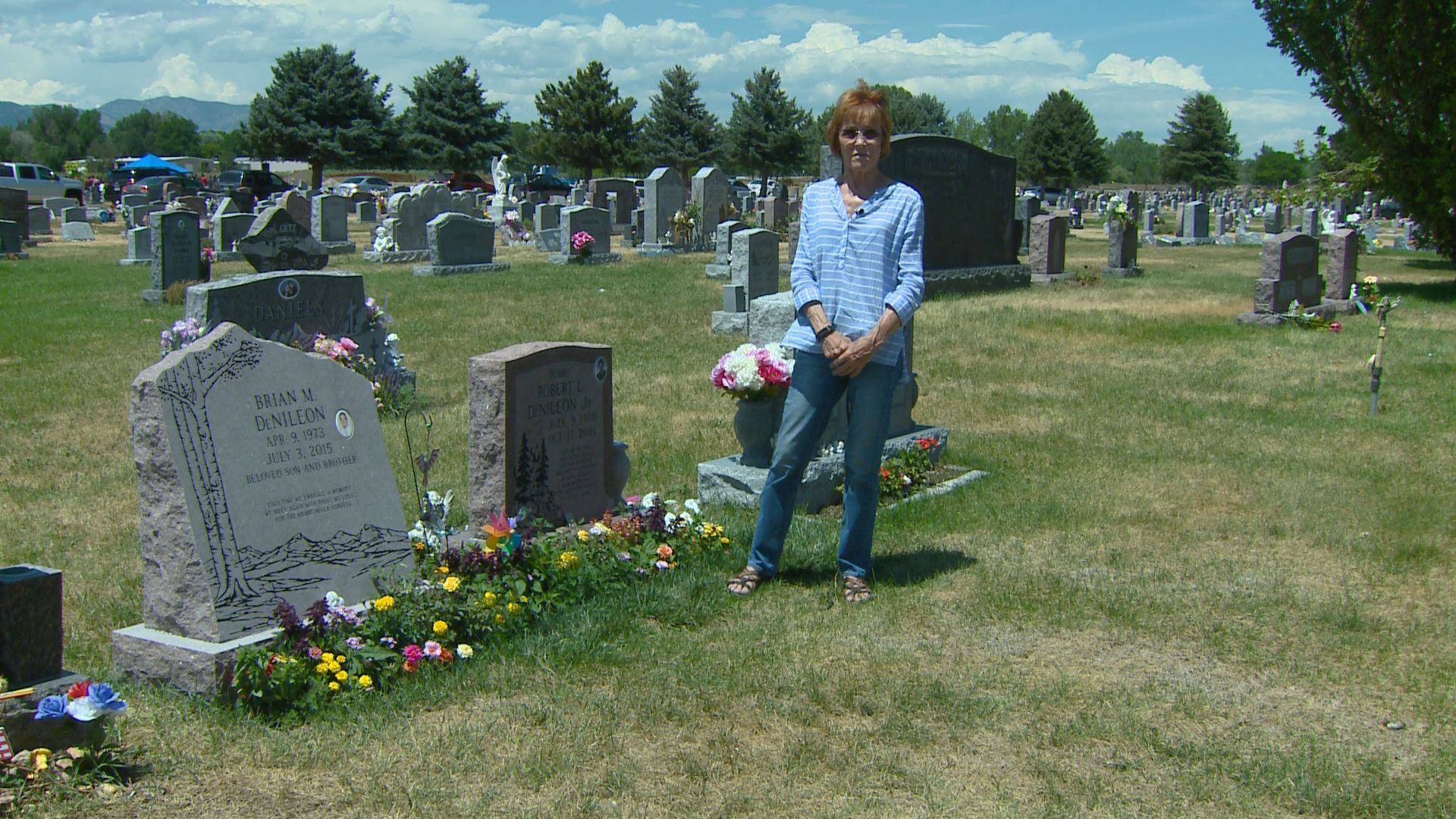 "Had they told me they were going to let this cemetery go like they have, I would not have put my sons here- I would not have had them here," she added.
The mother of two works hard to maintain her sons' graves. She replaces the sod, fertilizes it, and pulls out growing weeds.
"I cannot bring enough water to keep this whole place green," she said.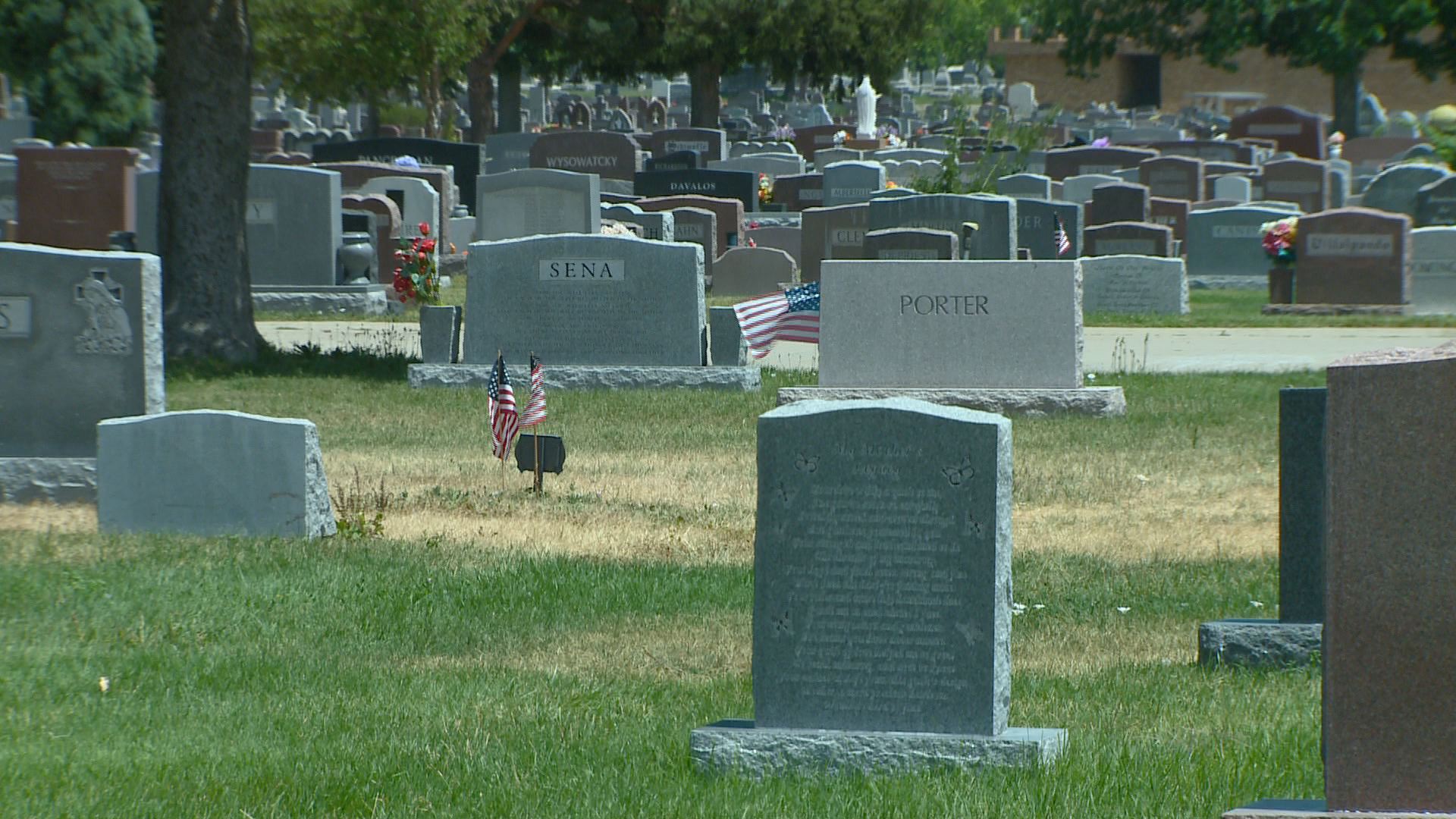 Her first son Robert passed away in 2005 from AIDS.
"After my first son died 12 years ago, my other son [Brian] and I would come out here all the time," DeNileon said. "We planted flowers every year and we made sure his grave was kept up."
It was important for Carol and Brian to honor Robert together.
"So when my other son [Brian] died two years ago," DeNileon said holding back tears, "I felt like...this is important to me. It was important to him [Brian]."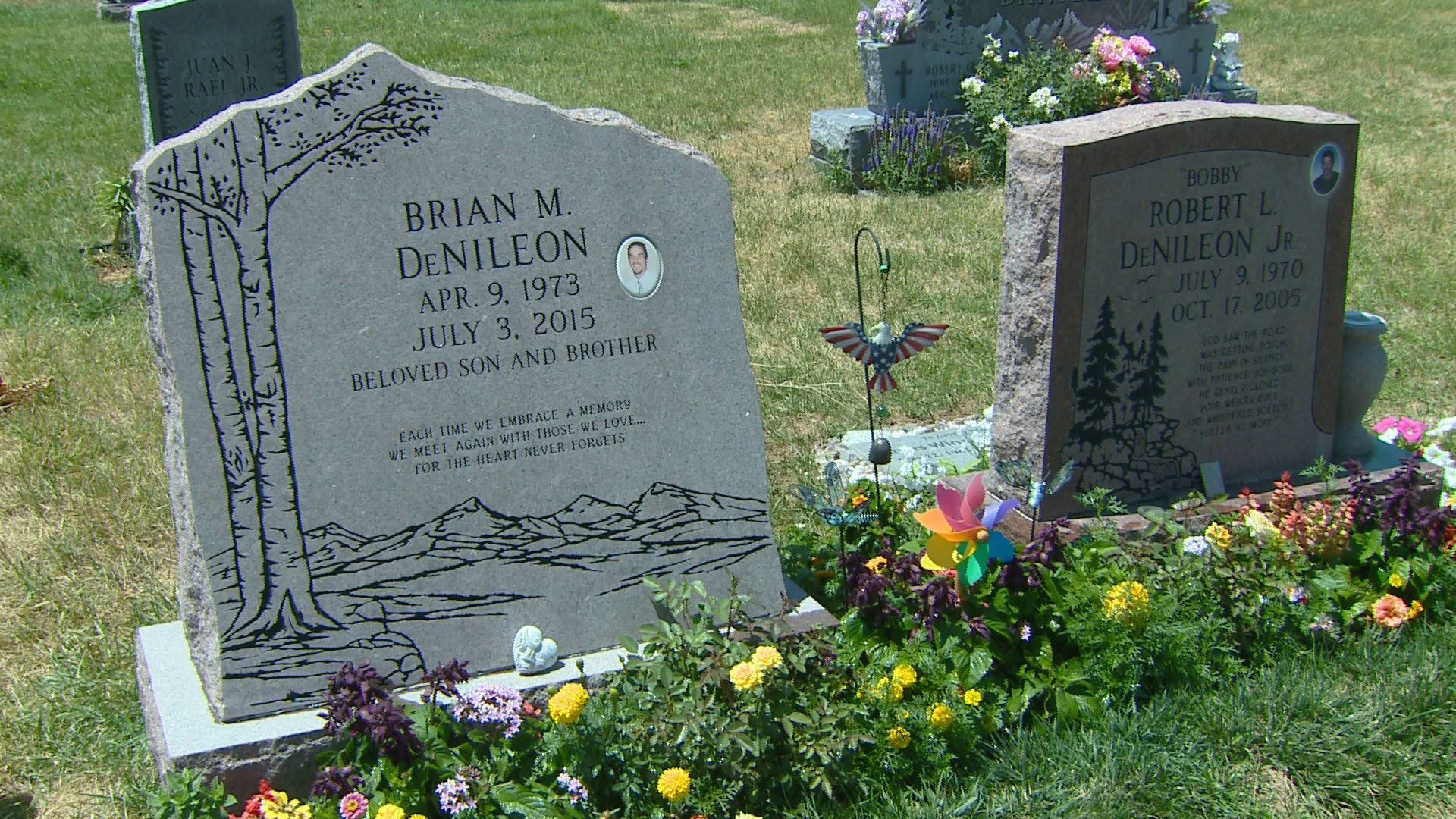 Brian DeNileon passed away in 2015 after fighting a two-year battle with colon cancer.
"He was my best friend," DeNileon said.
The Archdiocese of Denver is responsible for maintenance of the cemetery. They say work is being done and that there's already improvements from new updates to their sprinkler system.
"I wish I could fix it all tomorrow, but we have to fix it comprehensively, and that's what we're trying to do," Gary Schaaf, executive director of the Archdiocese of Denver, said.
The Archdiocese of Denver asks for patience as they try to work on the cemetery that is 393 acres.
"This is a sacred space, and so we want people to come out here and feel like their loved ones are being taken care of by people who care," Schaaf said.
DeNileon wants the Archdiocese of Denver to move faster.
"A lot of us who are taking care of these graves are older people," she said. "What's going to happen when there's nobody to fight for all of this?"
The three-year project to update the sprinkler system at Mount Olivet Cemetery is about halfway complete.