Every time a disaster strikes, the news is full of stories about firefighters and first responders from other states flocking to the disaster area.
It may seem random, but it's all carefully coordinated.
The National Forest Service operates a coordination center in Lakewood. The office is responsible for fire resources in Colorado, Nebraska, Wyoming, South Dakota and Kansas.
RELATED: 'Home will have to wait' Colorado firefighters deploy again, this time to Irma
"It's nice to be on the exporter side and allow our folks to go somewhere else to help out," said Scott Swendsen, center manager at Rocky Mountain Area Coordination Center (RMACC).
He's seen trouble in the region before.
The last was in 2015, when firefighters here needed a lot of help from others across the country.
When Next spoke to Swendsen, there was one large wildfire burning in Colorado, north of Steamboat. It required extra help from a team of firefighters from Illinois.
At the same time, many serious wildfires are burning in California, Oregon and Montana, so Swendsen and his team are shifting some of our resources toward those areas.
Firefighters are also helping in the recovery effort in Houston after Hurricane Harvey. They will also likely be on the ground if Hurricane Irma hits the Florida coast.
All trained fire personnel have a record in the federal computer with specifics on their training and availability.
During disasters, agencies can request specific help.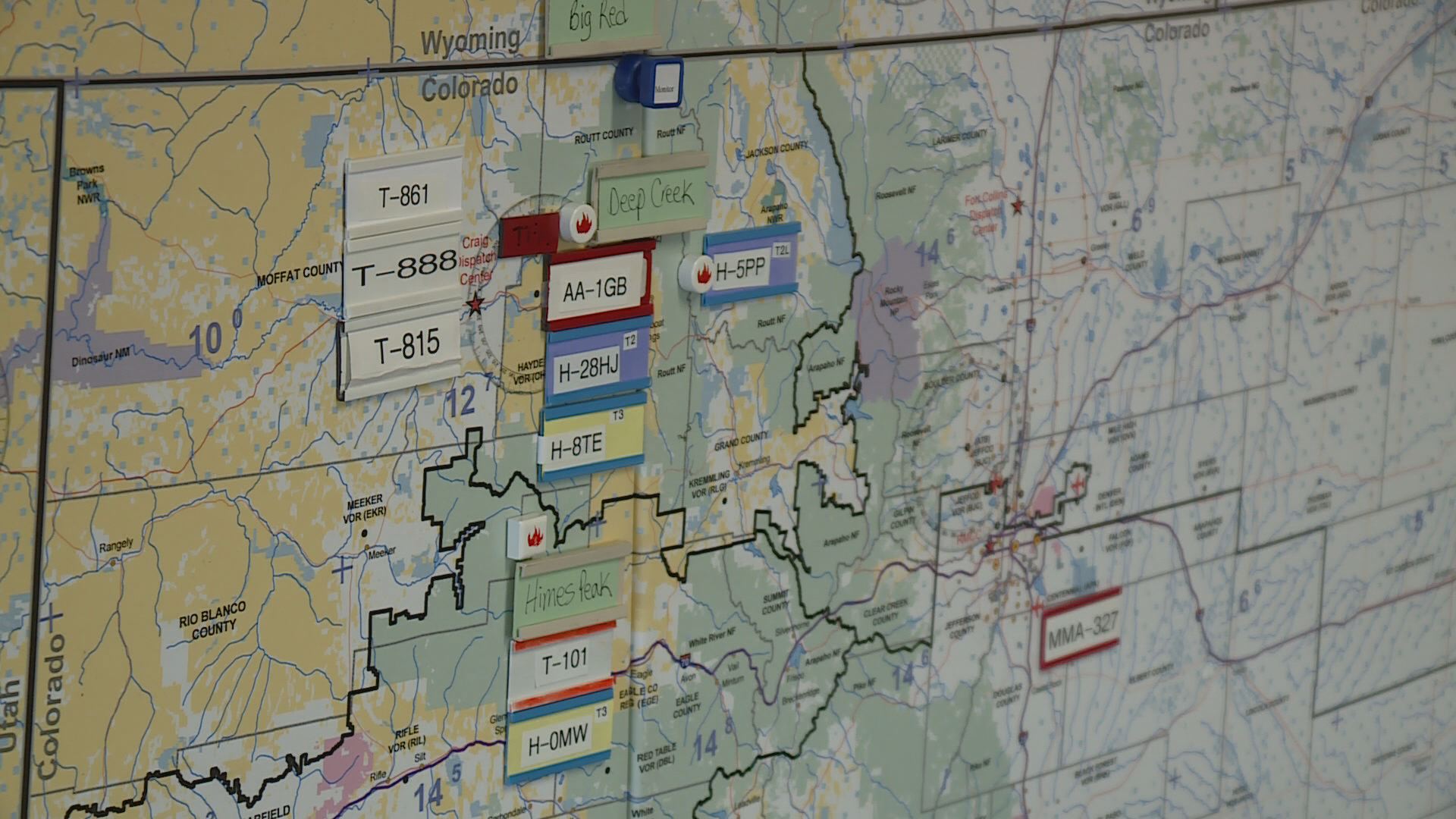 But coordinators make sure resources remain at a safe level in every state.
"Our fire decision makers...the fire managers at regional and state levels have determined these thresholds...that we're not going to go below these things," Swendsen said.
Local agencies also don't foot the bill for their resources when they're used in other states.
"If we have a forest service fire in Oregon and we used a state resource or a local county resource...those resources are going to be reimbursed for their expenses in going to that fire," he said.
The state's emergency management agency operates with a similar system. Other states can request help and the state does its best to provide help.
RELATED: VERIFY: How much do natural disasters cost?
"We have systems in place to handle resource requests to make sure we keep enough resources here in Colorado and deliver what they need," said Kevin Klein, director of the state's emergency management office.
He said the last time he remembers needed help from other states was during the 2013 floods.
"When we had our major flood we had I think 12 different states send us people when we needed help," he said.
Colorado agencies are reimbursed by the states they help after the disaster. If the request from FEMA, the federal government will reimburse the state, Klein said.