It's a coffee shop that sells books. Or maybe a bookstore that sells coffee. Either way, Mutiny Info Cafe is currently one of the very few businesses that has shown interest in Denver's BYOP license.
BYOP: Bring Your Own Pot. The license would allow just that.
Okay, it's not that simple.
Here's a few rules with the Cannabis Consumption Establishment license:
1. Pot stores and places with liquor licenses cannot apply.
2. You cannot smoke indoors if it does not comply with the Colorado Clean Indoor Act
3. You cannot buy or sell any marijuana/marijuana products in the DCA
4. You must prove neighborhood support to get a license
RELATED: Not one Denver business has applied to become 'cannabis consumption establishment'
Customers can identify stores with designated marijuana consumption areas by a placard required by the city to be posted in entrances.
"What we want to do is have a once a month party," Matt Megyesi said. Megyesi is one of the owners of Mutiny Info Cafe on South Broadway. "We have bands or comedians or magicians, some events going on here...maybe a panel of politicians talking about cannabis or other speakers talking about cannabis."
Megyesi has been working with a lawyer, their landlord and the neighborhood to make sure everything gets approved before the store applies.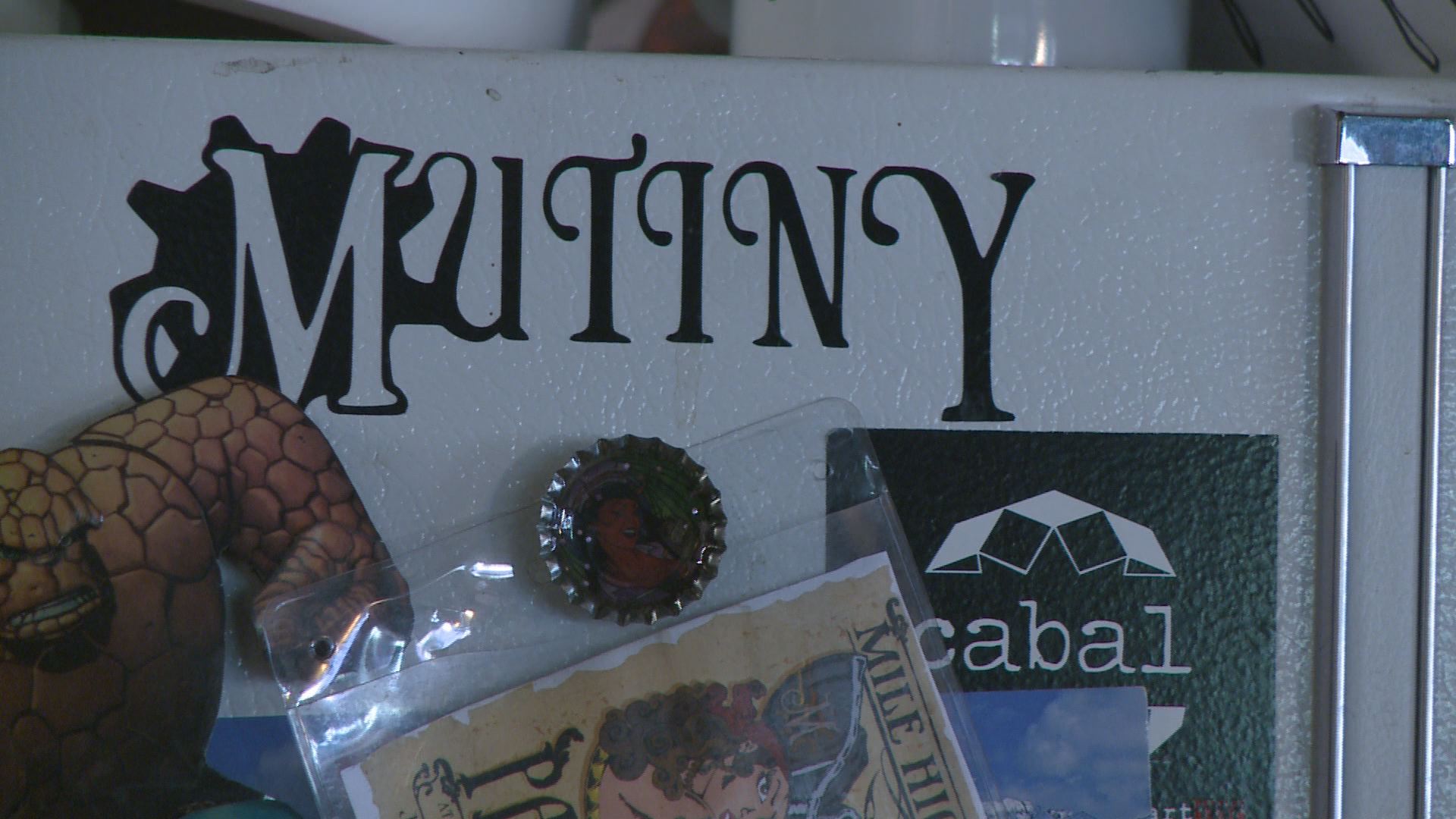 Megyesi said their application will be ready in about a month, and depending how things go, Mutiny might just become the first business to get the license.
For more information on rules and regulations or to apply for the license, visit the city's website here.