Next Question: "There must be more, at least 2,000 vehicles sitting in the dirt parking lot at Pikes Peak Speedway. Not sure exactly the brands, how they got there, or why...because the train tracks are on the opposite side of I-25. Could you solve this mystery for me?"
This question comes from a viewer named Sparky, and it might be a mystery for anyone who has driven down to Colorado Springs from Denver.
The mystery is a sea of Volkswagen cars.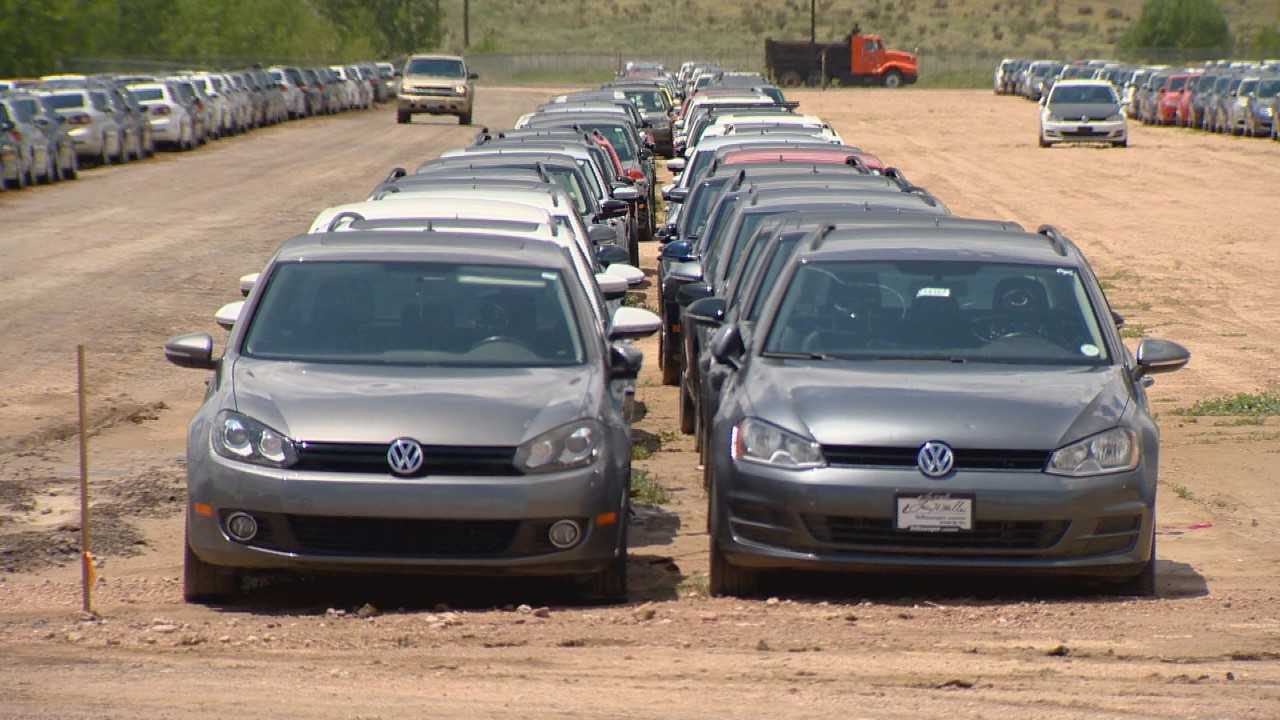 Here's what Next found out.
Volkswagen is buying back thousands of cars from owners after the car manufacturer was caught rigging diesel engines to pass U.S. emissions tests.
RELATED: Volkswagen heads to court with possible compensation plan
It will cost the company $30 billion. Part of the cost is buying back almost 500,000 cars sold in the U.S. that can't be brought into compliance with Clean Air Act Standards.
Next reached out to Volkswagen to get specific information on the Colorado Springs lot, but they could not provide details on the number of cars or even lease information.
However, they did say the storage facility is one of many in the U.S.
Volkswagen says several cars in these lots will eventually be "returned to commerce or exported" once emission changes are approved by regulators.
If the cars do not meet regulation standards, the company will take the cars to a recycling center.
Have a question about something you've seen? Email us at next@9news.com.