Next Question: Why is Denver removing trees from Potenza Park?
Jolie DuBois sent that question to Next, along with pictures of trees covered in yellow signs, warning the trees would be removed. They're essentially eviction notices for trees.
A Next producer saw the same thing at Wash Park.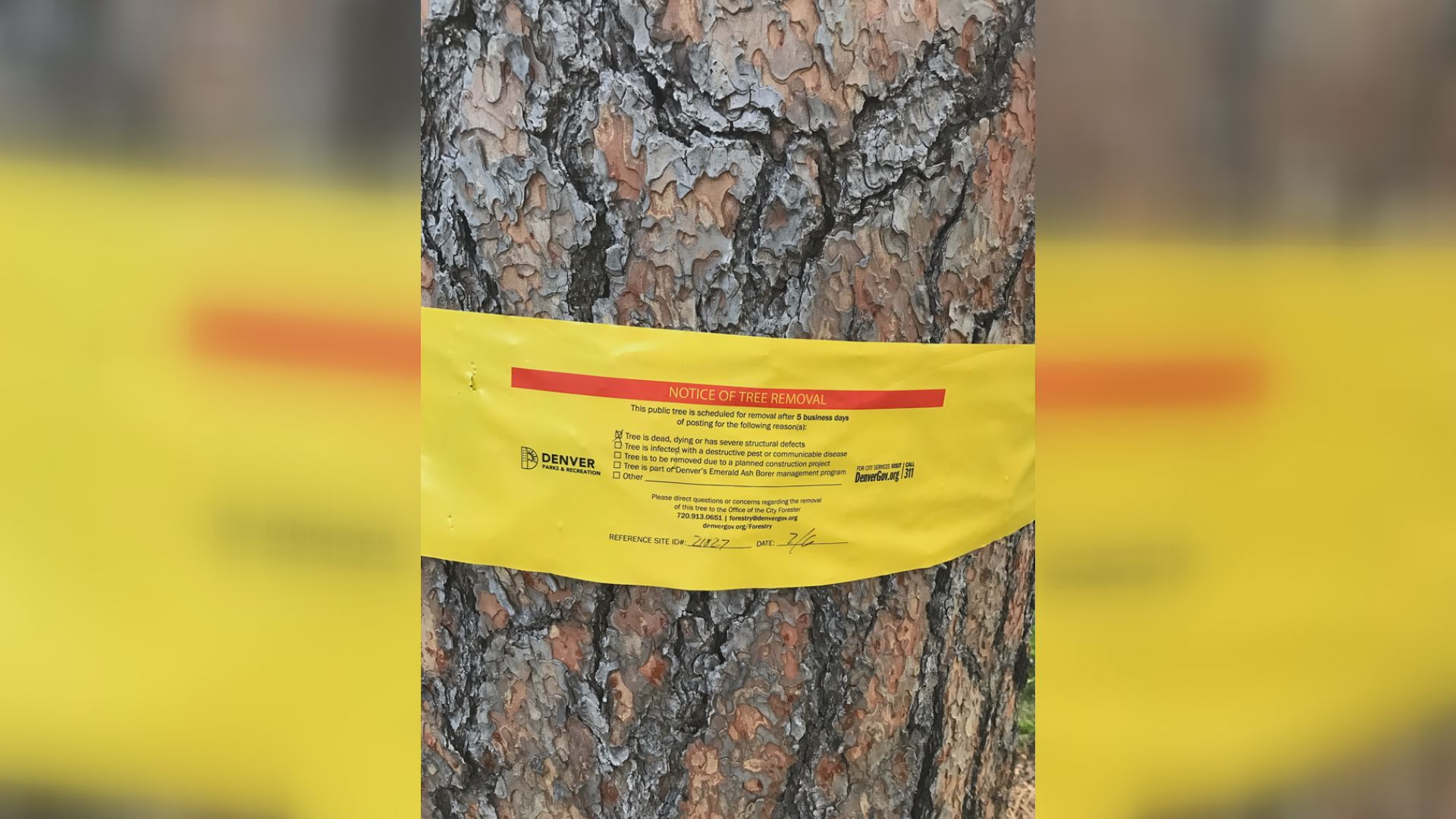 Denver Parks and Rec says this is all standard. The yellow notes are just to let the public know the trees will be taken down soon.
There are a few reasons why trees would be removed. Maybe it's dead, or dying, or it's infected with destructive pests. It could also be a part of the Emerald Ash Borer program.
Other trees are in the way of construction projects.
A few trees in City of Potenza Park will be taken down because there's a flooding issue in the neighborhood, and a new pipe needs to be installed. The trees must be removed to make way for the pipe.
The city says about 1800 trees are removed every year. To balance that out, 1,200 to 1,300 more are planted.
About 11 arborists are responsible for an estimated 85,000 trees in parks and parkways in Denver.
And now you know.
Have a question you'd like Next to find an answer to? Email Next@9news.com or get our attention with #HeyNext.