An unlikely lost-and-found story on the Western Slope has taken another turn.
It began with an article published Monday in the Post Independent, a Glenwood Springs newspaper, about hunters Roger Wade and his son Shane finding the plastic protective insert of a wallet lost decades ago near De Beque.
The discovery included several ID cards and a hunting license issued in 1980. They belonged to Charles Luebbert, a man from Grand Junction who died in 2008.
The story was a surprise for Luebbert's daughter, Linda Drake of Glenwood Springs, who happened to see the news in her Facebook feed.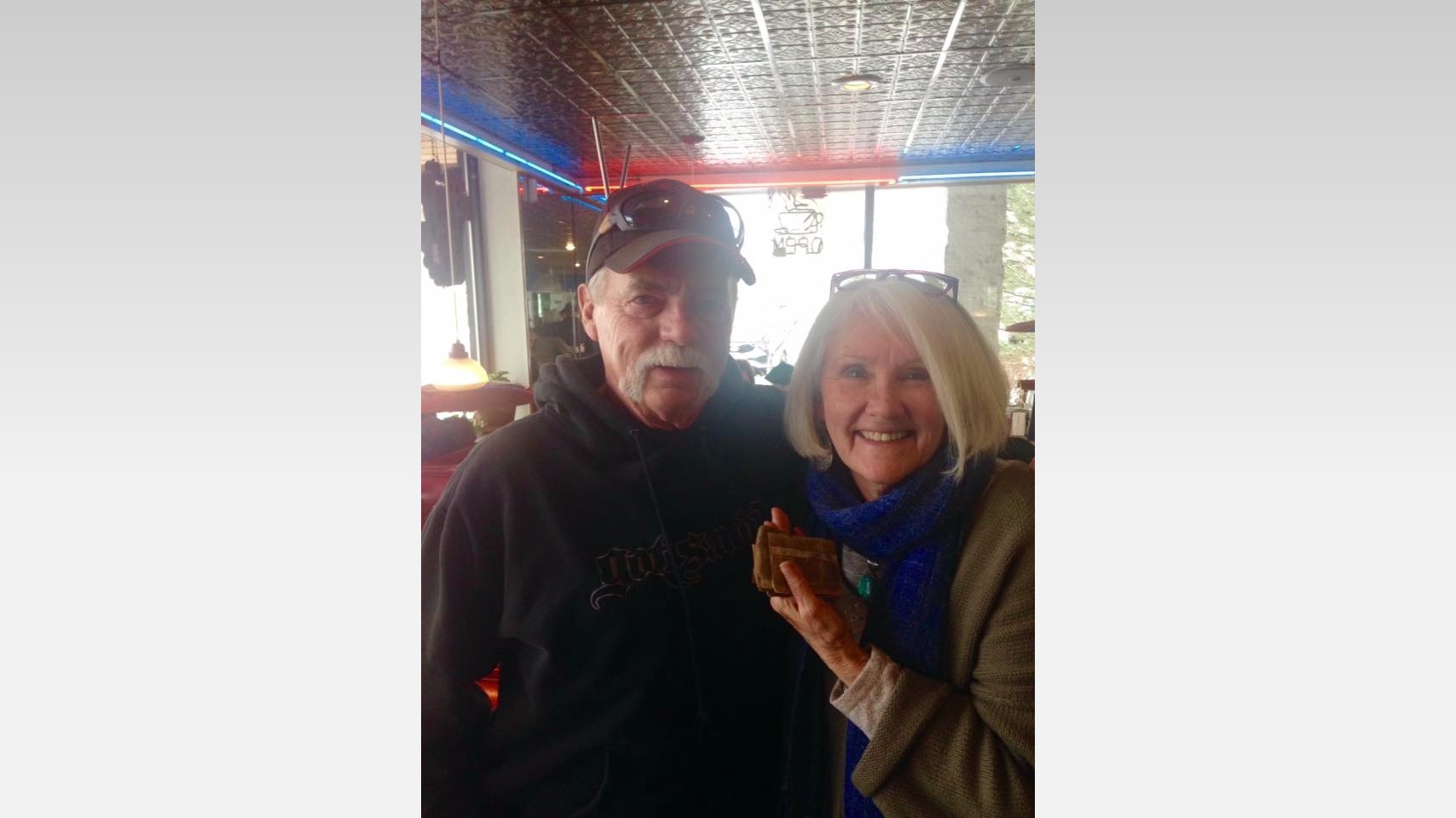 Soon after claiming the lost property, she learned there was more.
Months earlier on a dirt trail in the De Beque area, a mountain biker discovered a brittle and damp, half-buried wallet with four cards stuffed inside one of its pockets. Some were gas station credit cards with the owner's name.
"You know, I had no reason to pick up a wallet that was old and tattered and had nothing in it," said Craig Fowler of Carbondale, the man who found the wallet during a ride last November. "But for some reason my friend and I were just like, that feeling, we should bring it back to camp and see if we can find the owner, you know, kind of do the good deed."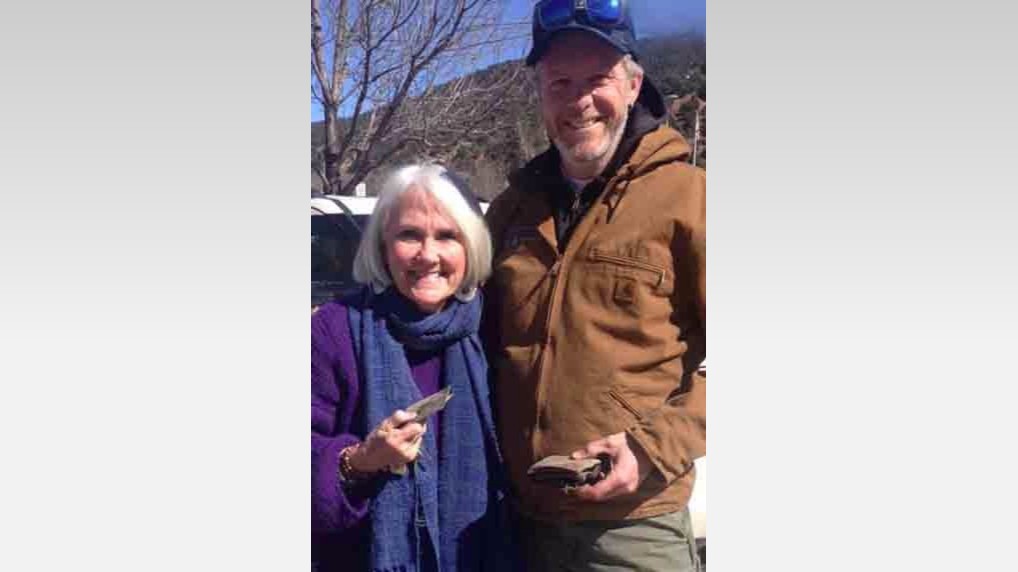 Fowler did some research and concluded the owner of the wallet had died.
In preparation for a move, Fowler has been going through his stuff and throwing much of it away. He says he likely would have thrown the wallet away, but then he heard about the hunters' discovery.
Fowler met Drake Thursday afternoon, finally bringing pieces of the wallet together again.
Wallet found in Mesa County 37 years after it went missing
Pieces of wallet found 37 years after it was lost
Pieces of wallet found 37 years after it was lost
"Mom and dad were really, really close and I think this was sort of just a reconfirmation that he's still watching over her," said Drake. "And she felt that it was dad putting his arms around her and talking to her again."
Drake's mother, who will turn 89 in June, lives in Westminster. Drake plans to deliver her father's wallet to her mom sometime next week.