Customers of the Santa Fe Cookie Company lined up for blocks Monday along the 16th Street Mall to get one last taste of those fresh-baked cookies after the passing late last month of Debbie Kuehn, also known simply as the "Cookie Lady" for more than 30 years.
RELATED: Downtown Denver's 'Cookie Lady' has died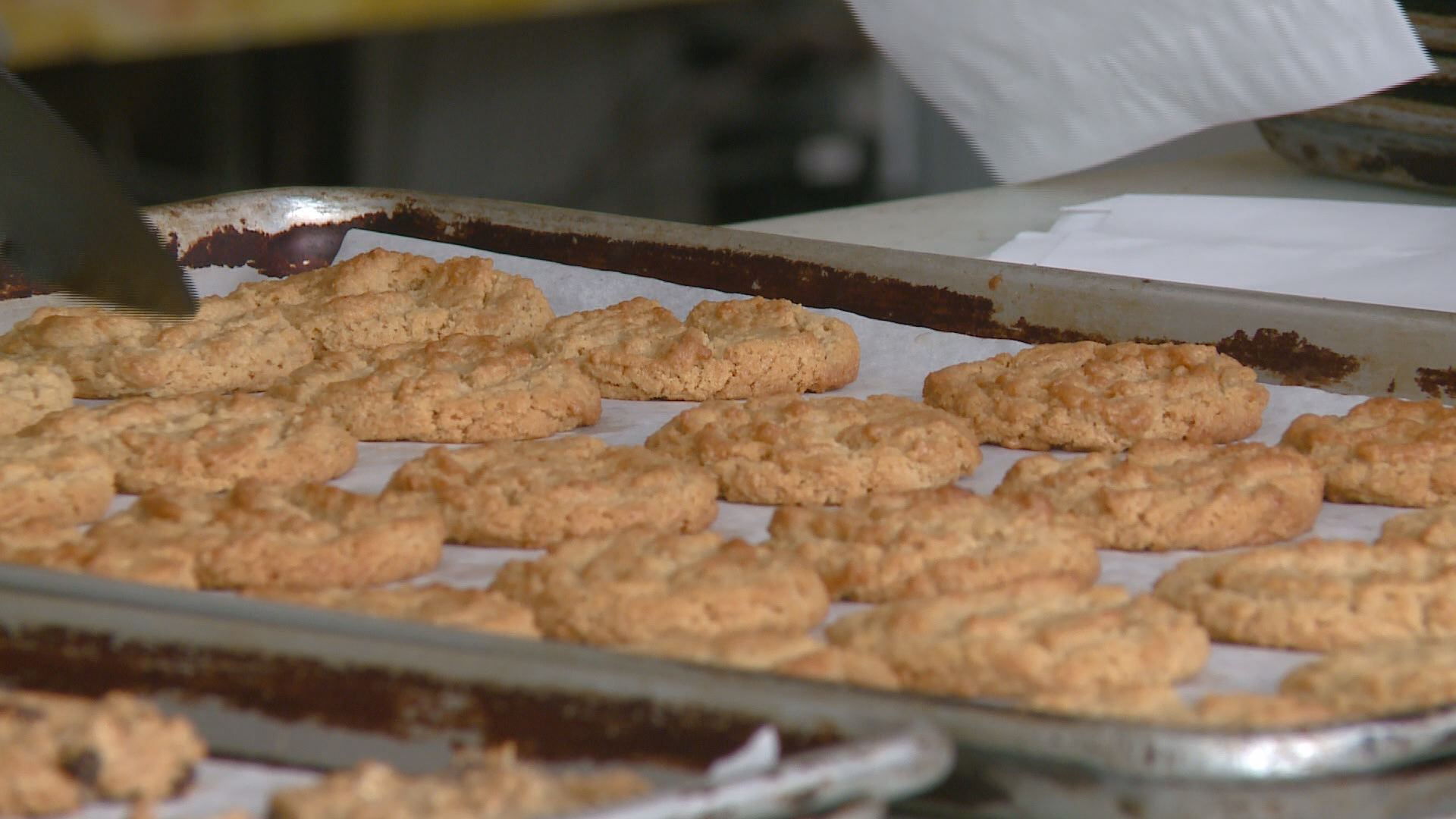 Kuehn's family decided to bake the shop's remaining cookie dough and give the sweet treats away for free, starting at 10 Monday morning.
Customers began lining up about an hour earlier.
As they waited, many chose to donate to some of Kuehn's favorite organizations, including the Rocky Mountain Feline Rescue, Colorado Public Radio and the Denver Police Department's mounted patrol.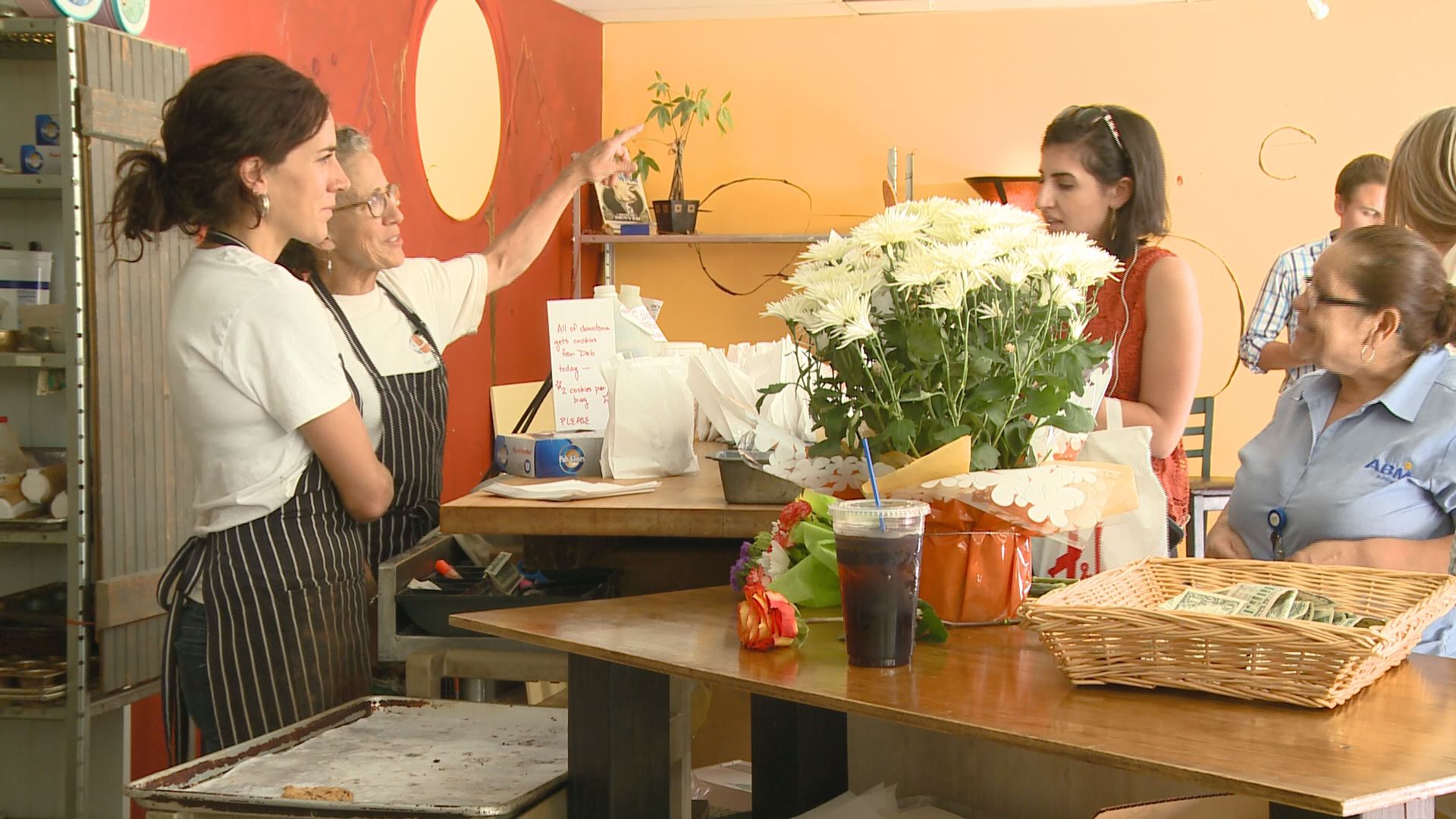 Some also wrote short notes to the family and dropped off cards.
Kuehn's older sister Bambi Forbes, niece Alexis McLean and nephew Slaten Forbes ran the shop for its final day of operation.
Aside from the cookies, regular customers say they will miss Kuehn's friendly personality.
"I got to know her only from buying cookies," regular customer Nelda Wojsznarowicz said. "After a while, I never came in the door that everybody's coming through. I came through the side door because we would sneak in conversations between customers. And just during some times in my life that were kind of tough, she always had a listening ear. She just became a really close friend, and it's kind of hard to talk about it."
"Oh yeah, all walks of life, she could relate – she was very sociable, very nice," regular customer David Campbell said. "Good to finally get her recipe of cookies one last time before the sendoff."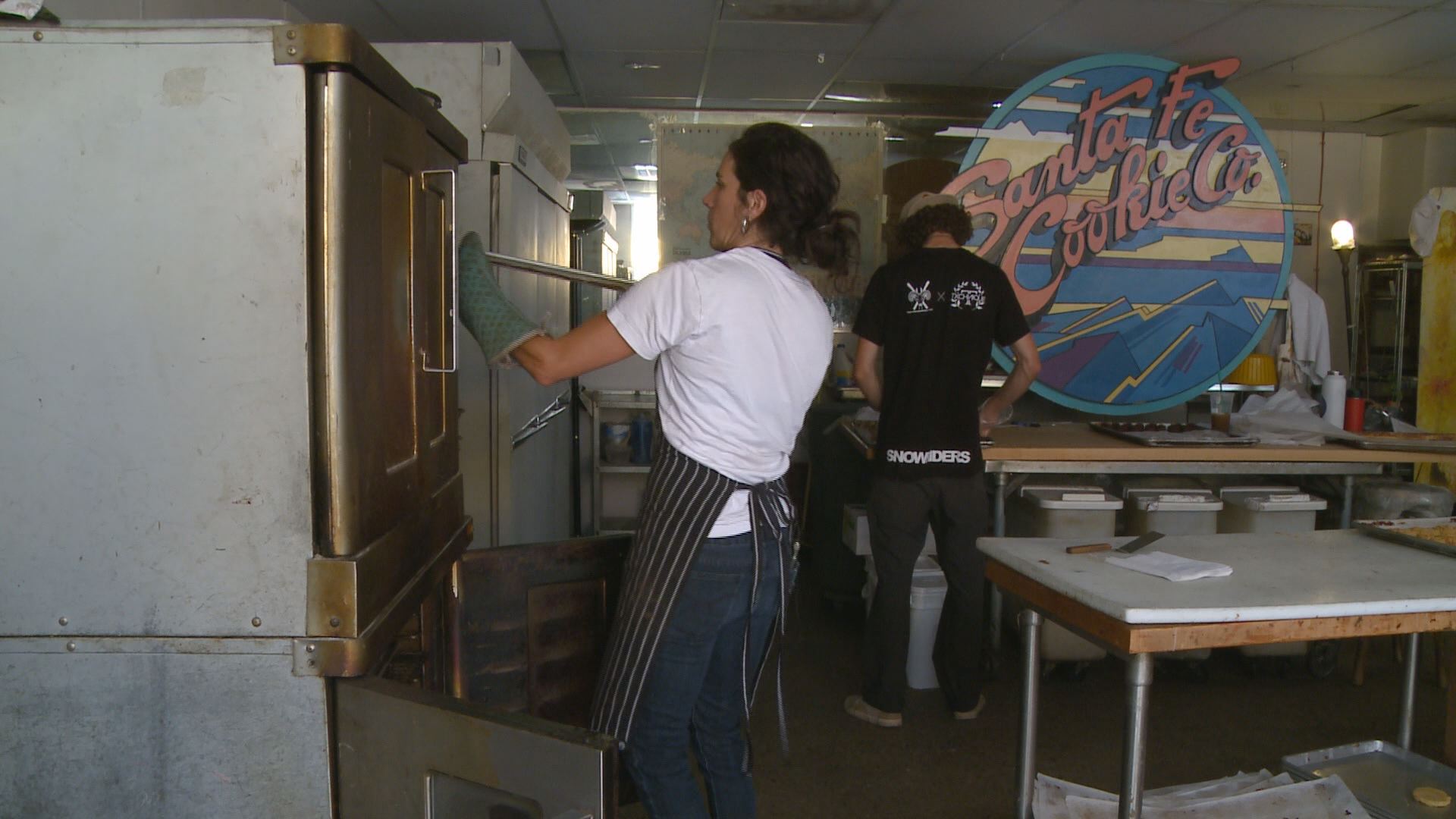 It was Kuehn's niece, Alexis McLean, who had the idea to give away cookies from the remaining inventory of dough. McLean, a professional artist, had helped her aunt at the shop over the years, and is considering taking over the business.
In Kuehn's honor, Denver Mayor Michael Hancock has proclaimed Monday, July 17, 2017 "Debbie Kuehn 'Cookie Lady' Day" in Denver.