The Denver Broncos' three painful losses are testing the loyalties of fans everywhere. One man has an upclose look at the fans' ups and downs throughout each season.
For three decades, Bill Vizas has been selling sports collectables.
"Definitely the Broncos dominate the landscape," Vizas said.
Shirts, hats, pictures, and helmets...Vizas' store has it all.
"It always helps when you're winning," he said. "Today is going to be a quiet day, always after a loss no matter what...is kind of a Denver hangover kinda thing."
But Vizas said die-hard fans always come back.
"Avs, Nuggets, Rockies...it's pretty much bandwagon. They got to win in order to support the team," Vizas said. "The Broncos had a 35-year head start on everybody, so they just kind of became part of the community."
Vizas said it's the team's history that's earned the love from so many loyal fans.
"When you aren't winning today, people like to live in their history and their past," he said. Vizas sells Broncos memorabilia that date back to the 60s and 70s. He said it's the new items that aren't so popular.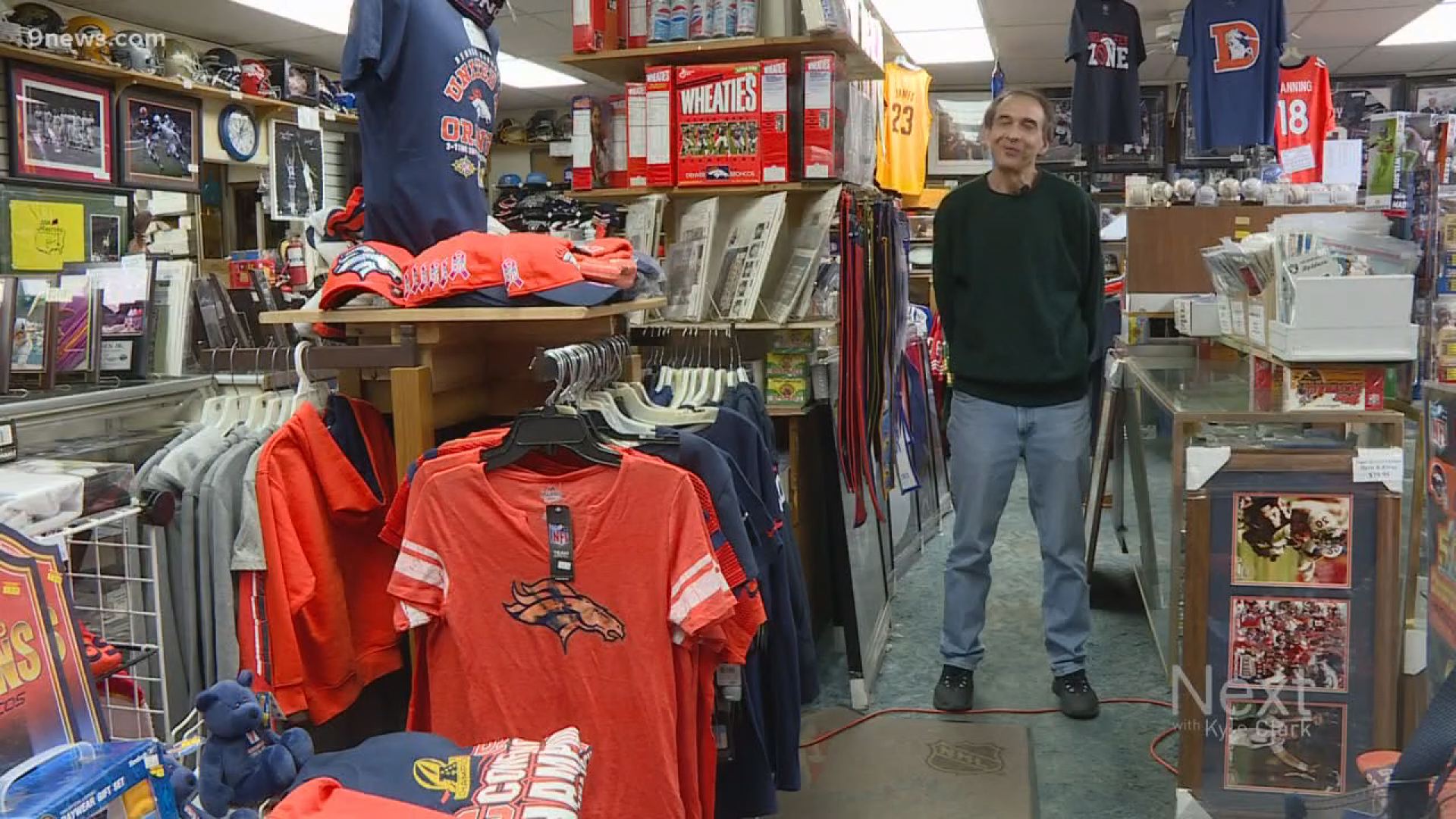 The Denver Broncos aren't the only team facing some trouble with their fan bases. NFL teams in general have new challenges when it comes to finding steady support from the city the team is located in, according to one marketing professor.
"People are loyal to their football teams, and when they move from city to city, they don't necessarily adopt the home team," Darren Duber-Smith, a sports marketing professor from Metro State University, said.
Duber-Smith said one of NFL's marketing strategy is to "take your team wherever you go."
Vizas said despite the losses, the love for the Broncos is still alive and strong.