The pop-up park in downtown Denver is coming down after it officially closed on Sunday, August 20.
The project was an initiative by the city to see if the square on 21st Street between Lawrence and Larimer would be better used as a green space rather than a city street.
More than 15,000 people visited the park since it opened on June 15.
The city has been collecting data for the past two months, and the information will be used to determine what to do with the space next.
There are currently no plans to bring back the pop-up park exactly how it was set up this time for the future. The city said if they were to open a park again, they would add more shade and permanent food vendors.
The blooming dahlia Colorado flag mural will remain on the street, until the road is repaved next summer.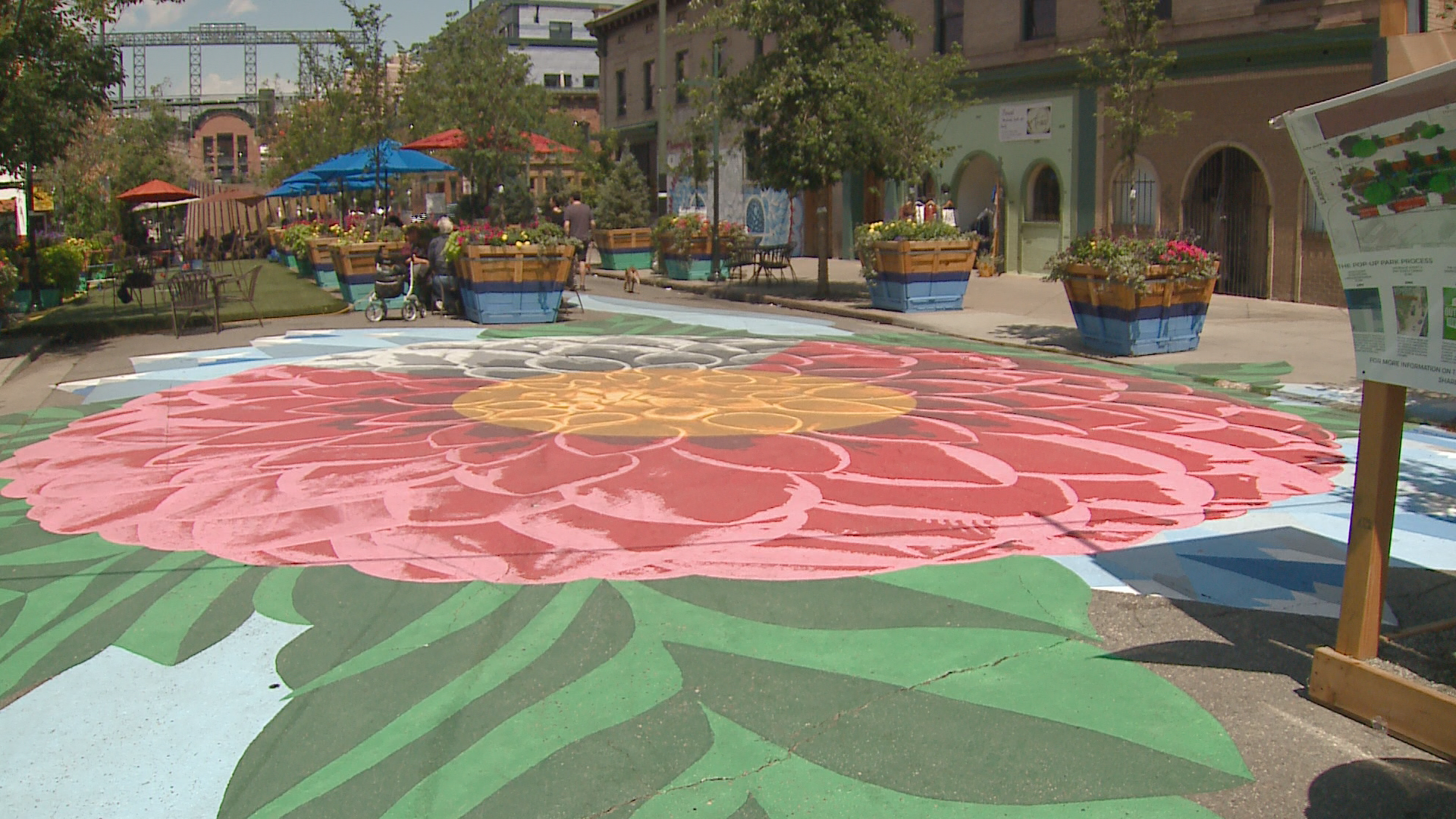 Some projects discussed by the city of Denver include pop-up bike lanes and dog parks. They hope to create a permanent use for the space after a few more experiments.