It would have been more of a celebration, had it not been for a comment from RTD the day prior.
The Gold Line from Wheat Ridge to Union Station began testing again Wednesday, after receiving clearance from the Federal Railroad Administration. The commuter rail line was originally supposed to start carrying passengers last October.
The day before testing restarted, RTD told Next with Kyle Clark that it could be 2018 before the train begins carrying passengers.
See here
Previously, the transit agency expected to launch the new line before the end of 2017. Arvada's mayor, Marc Williams, got a much different story.
"The minimum amount of time would be 45 days… could go 90 days…and then I hear last night from you guys on Channel 9 that it could be 2018," he said. "I'm not a happy camper."
Williams has already been dealing with many questions from those in the business community about the train, which is expected to bring thousands of people into the Olde Town Arvada area to live, eat and shop.
"I just had a waiter see the train go by and call it Arvada's unicorn, because there's this sense of 'is it really going to happen or not?'' he said.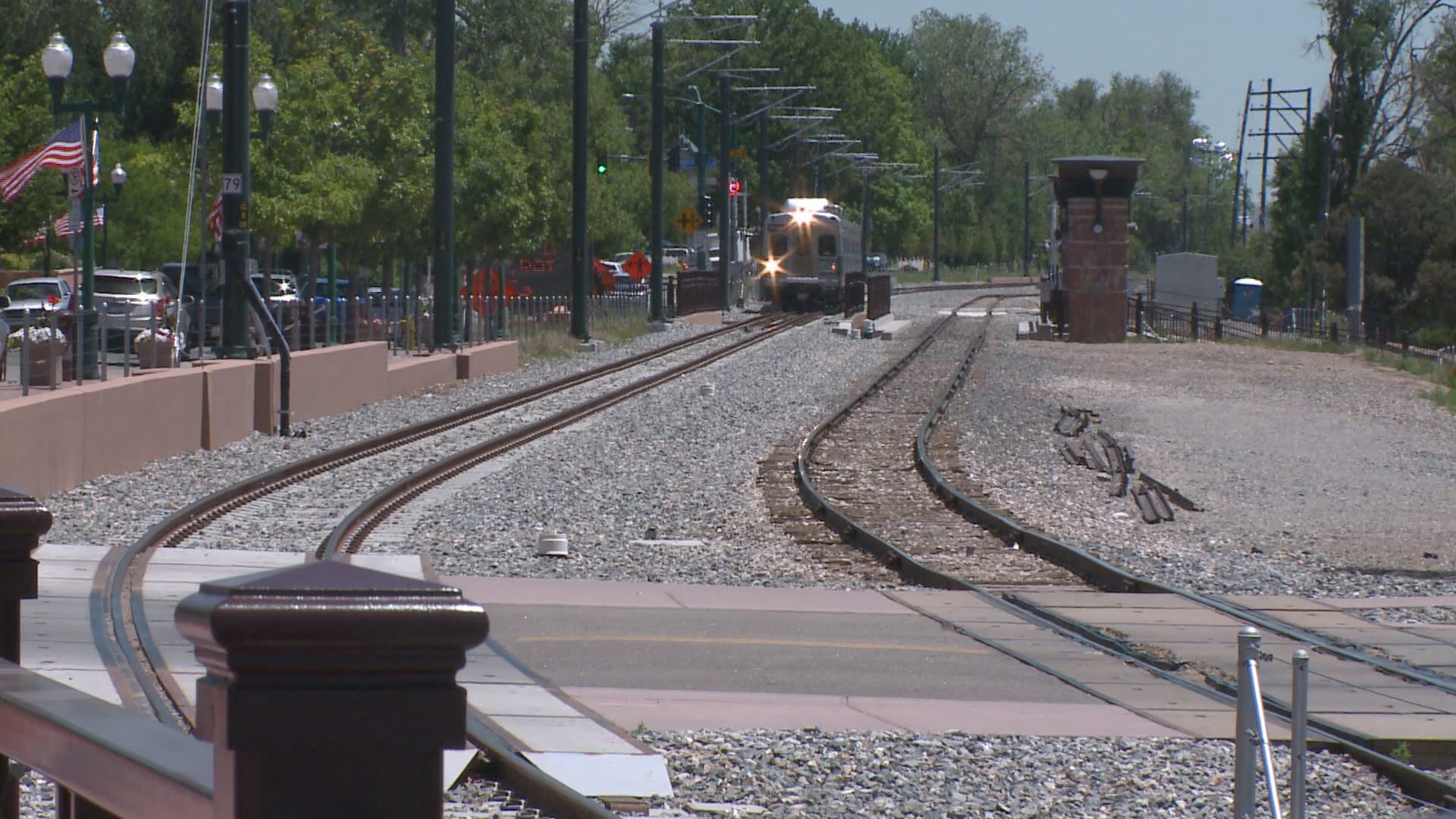 Two city council members in nearby Wheat Ridge told Next they just got an update from city staff about the train on Monday and the expectation was still a 2017 launch.
"How many times do we hear things and take them at face value - it's fool me once, shame on you, fool me twice, shame on me," Williams said.
RTD hasn't set an official date for the opening of the line. It initially said the G Line would open in October of 2016, then amended to fall of 2016, then changed the date to some time in 2017.
RELATED: RTD to start testing the G Line on June 14
RELATED: In response to Denver Transit Partners' letter, RTD says yes, A Line can be fixed
RELATED: G-line may open in 2017 if other RTD glitches aren't fixed
RELATED: Why is R line open when the G line is still on hold?
Tuesday's comment to Next is the first time the transit agency admitted it may be 2018 before the line opened. The delay is caused by a software problem with the system that controls the gates at grade crossings along the A, B and G Lines. The software doesn't meet FRA standards, so RTD has been operating the A and B Lines on a waiver from the government until the problems are sorted out.
Earlier this month, our partners at the Denver Business Journal reported the train's main vendor, Denver Transit Partners, don't believe there is technology available to completely fix the problem.
The delays have already cost the city of Arvada. The city had to pay extra costs to expedite construction on a $30 million transit hub to get it ready in time for the October opening.
Still, Williams remains optimistic that passengers will soon be able to buy a ticket.
"This is a billion dollar project…they will come up with a fix…it's just a question of when," he said.