Regional Transportation District is throwing out the idea of running the newest commuter rail line itself.
At an RTD board committee meeting Tuesday night, RTD tossed around the idea of running the N Line (North Metro) to Thornton instead of contracting with Denver Transit Partners.
DTP currently operates the A Line to Denver International Airport and the B Line to Westminster. DTP is in the testing phase for the G Line to Arvada.
"We are not messaging anything to Denver Transit Partners tonight," said RTD Spokesman Nate Currey. "It's just a proposal to see what's going to be more cost efficient; whether it is to continue to negotiate with Denver Transit Partners with this, or whether or not it's more cost efficient for RTD. There have been some indications that it may be cheaper for us to run it ourselves."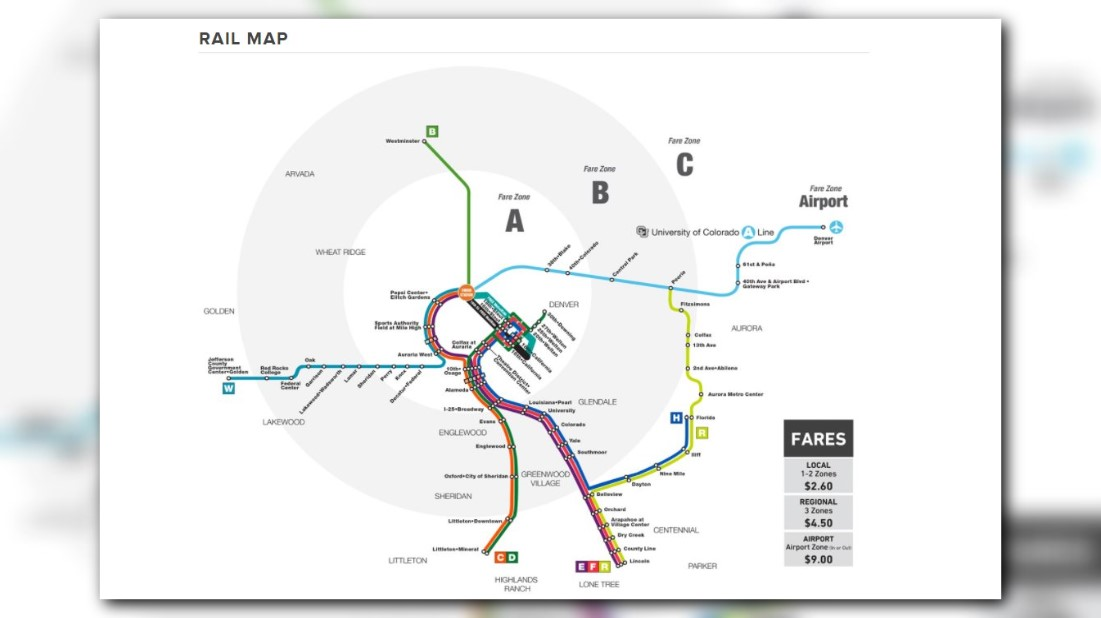 However, those indications were not presented to the RTD board committee. In the presentation RTD provided the board, the cost of RTD or DTP running the N Line was indicated by "$TBD."
The board also received an update on enforcement actions taking place on light rail and commuter rail.
A keen eye by Next caught a typo, too.
Even though light rail carries four times as many riders than the A and B Lines, fewer riders are checked for tickets on light rail. In the first half of 2017, 1.2 million riders on light rail were checked for tickets. In comparison, 1.9 million commuter rail riders were checked.
RELATED: RTD files fourth waiver extension to continue operating the A Line
"On commuter rail, we are required by the (Federal Railroad Administration) to do 100 percent compliance. All commuter rail trains are required to have armed security on them," said RTD Police Chief Bob Grado.
What drew our attention to the stats was a significant drop in A and B Line passengers trying to get a free ride. However, after Grado looked at the statistics, he realized there was a typo.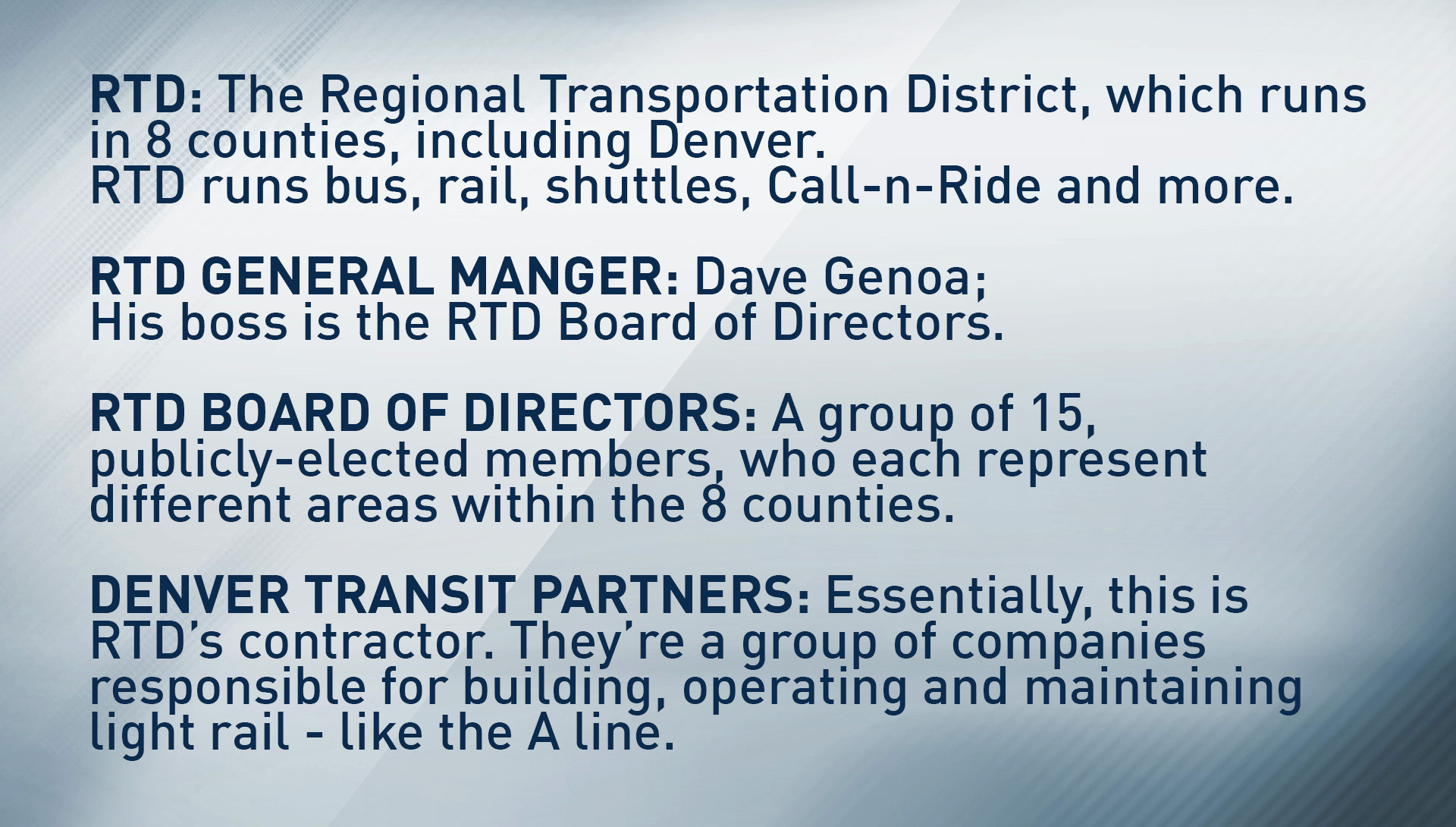 In the first three months of 2017, 4,683 light rail riders were caught without tickets. From April to June, that increased to 4,920 more.
In the first three months of 2017, 2,304 commuter rail riders were caught without tickets. In the presentation, RTD was reporting 122 from April to June. Turns out, people aren't being that honest. It was a typo and should have read 1,122.
Whether you're on light rail or commuter rail, security officers will give you a warning the first time, while also kicking you off at the next stop to buy a ticket. After the second offense, you'll get a ticket for $86.50 if you're caught in Denver County and $106.50 outside of Denver.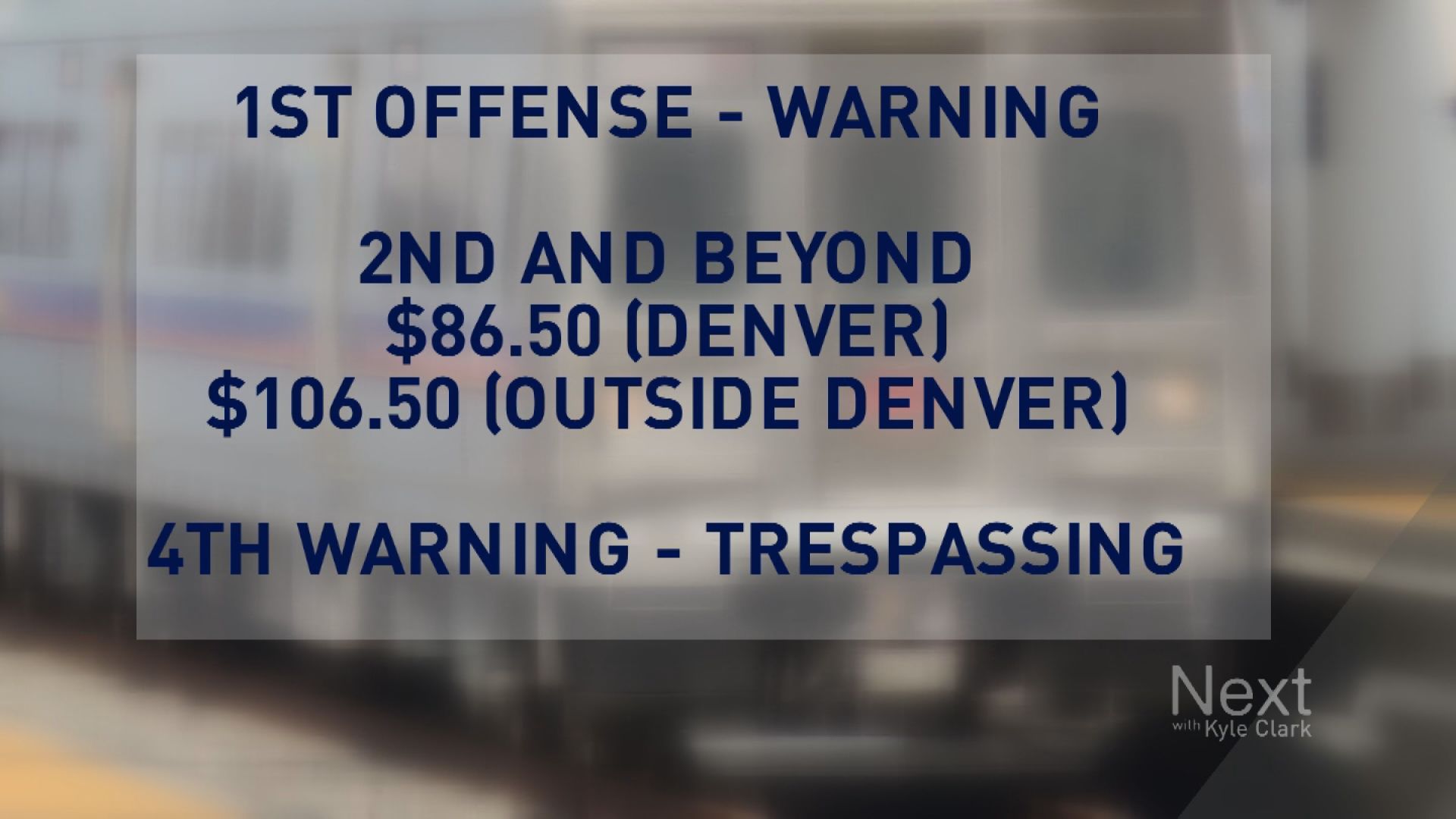 "After your fourth violation, you could be suspended from the system and if you come back on the system during that suspension, you'll be arrested for trespassing," said Grado.
How do security officers know whether it's your first time or fifth? Apparently, they will scan your driver's license or ID to keep a record.