Sen. Cory Gardner (R-Colorado) faced a tough and often boisterous crowd at his Lakewood town hall Tuesday afternoon - third and final town hall he hosted that day.
At one point police escorted attendees out of the auditorium at Colorado Christian University while Gardner asked the crowd not to shout each other down.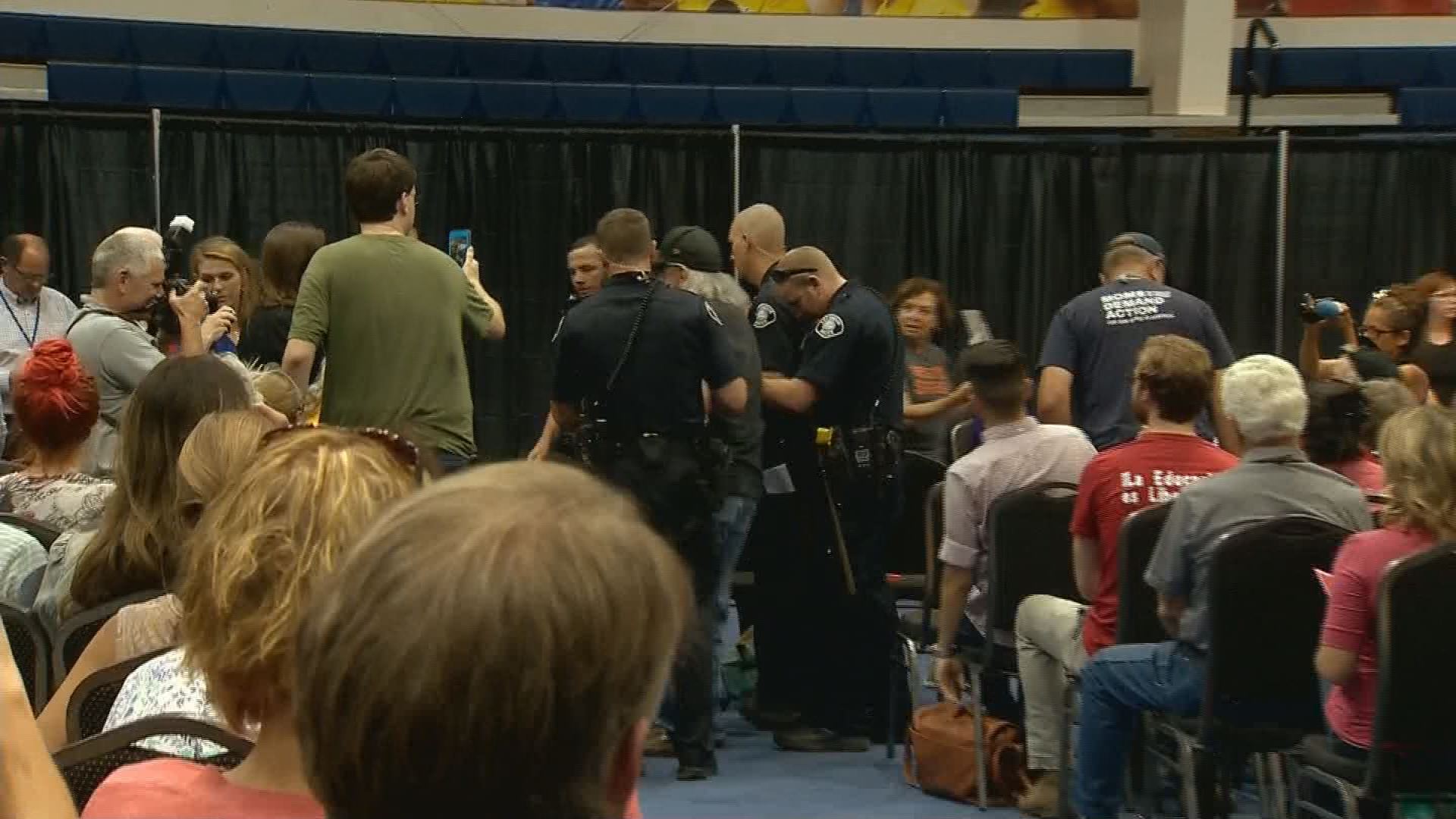 Most of the questions at Gardner's third town hall of the day centered around health care and the violence at a white supremacist march in Charlottesville over the weekend.
RELATED: In 1-on-1 interview, Gardner says President can't be equivocal in Charlottesville comments
Click here if video does not appear
Several people who took the time to thank Gardner for his comments condemning the "Unite the Right" rally where one woman was killed, but others asked Gardner point blank if he could explain why neo-Nazi groups have aligned themselves with his party.
"I hope you don't honestly believe that all Republicans are racist because that is a dangerous thing in this country when one political party believes that the other is all racists," Gardner said. "And I hope we can all come together as a nation."
It wasn't just Democrats who had tough words for Colorado's junior senator.
A woman in a red hat, who identified herself as someone Gardner should know, reminded him of her criticism during the election of what she called a lack of support for now President Donald Trump.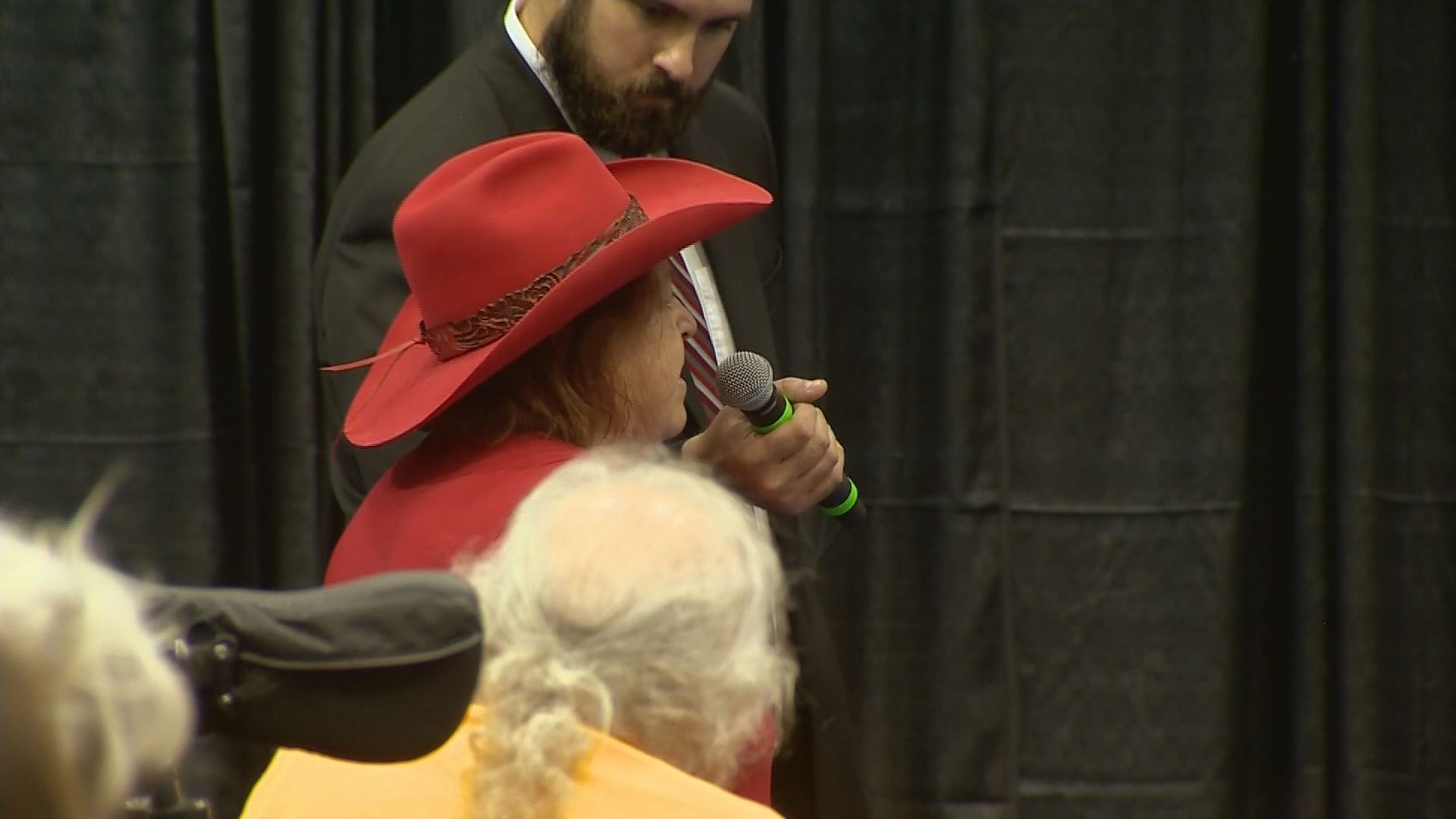 "I'm going to remind you of who put you in office," the woman said. "And I'm going to remind you of what we would like to happen."
What she wants is the repeal of the Affordable Care Act.
Other constituents asked Gardner to explain his votes on the three failed attempts to repeal Obamacare in the Senate – especially the bills that would cut Medicaid.
Gardner's promised not to cut Medicaid, but he voted for a bill that would have lowered Medicaid funding back to where it was before the Affordable Care Act.
Gardner and other Republican senators said they voted for the bill on the condition it would be amended by a conference committee with the U.S House of Representatives before becoming law.
Gardner told the crowd he would fight against proposed Medicaid cuts as well any proposal that would allow insurance companies to deny coverage to people with pre-existing conditions.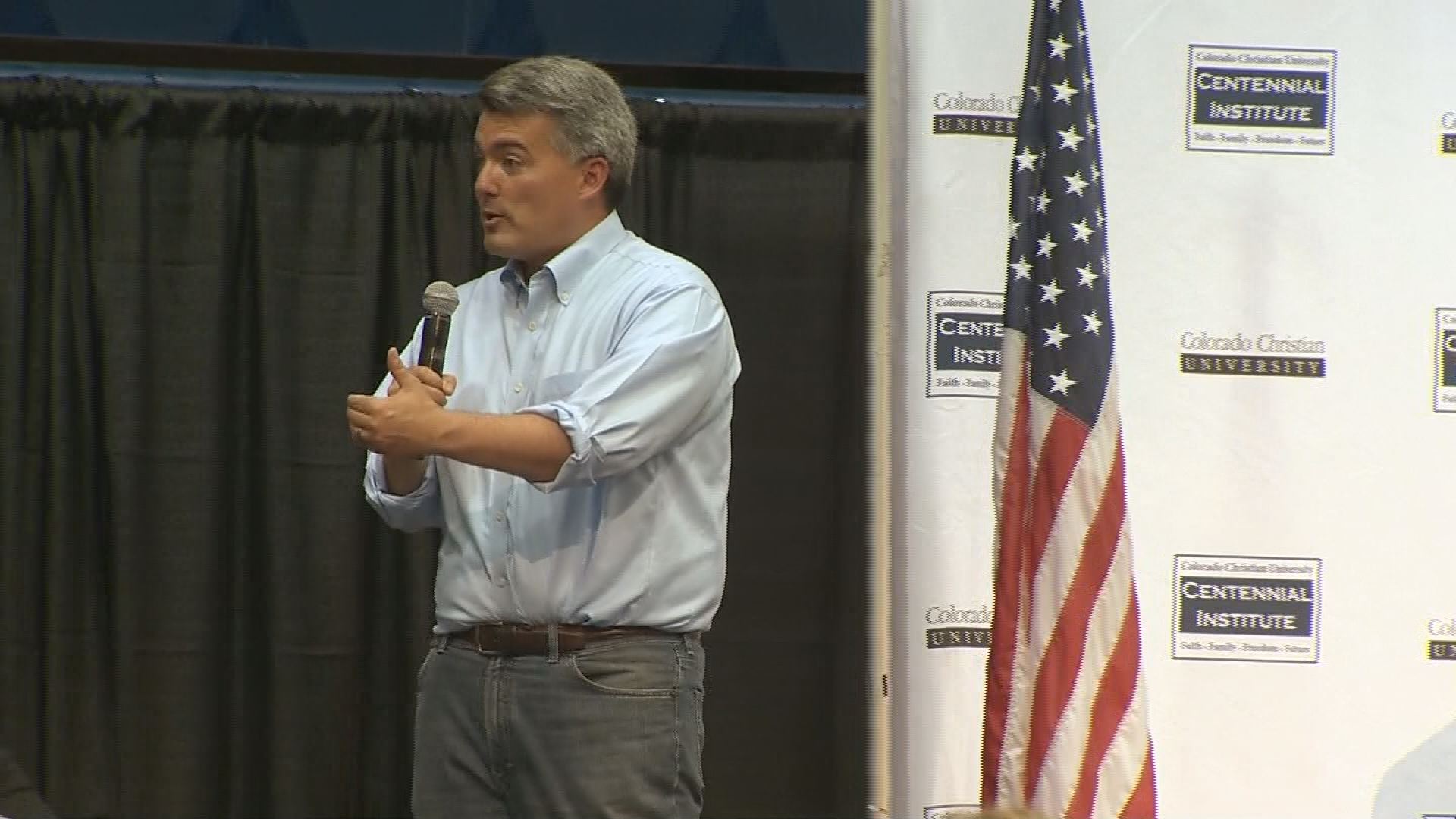 "We've got to find a solution," Gardner said. "I hope we have bipartisan opportunities with the health care bill that we put in place."
Other people asked about North Korea, renewable energy and immigration.
Gardner wouldn't commit to supporting the new legislation being floated to create a path to citizenship for people brought to the country illegally as children, but said, "The premise behind the DREAM Act is what has to be a part of the long-term immigration solution."
He also voiced support for wind energy in Colorado and renewing talks with North Korea, providing the country agrees to a plan to get rid of its nuclear material.
Other town halls were held in Greeley and Colorado Springs.
RELATED: Kyle Clark on why today's town halls were useless
---