Randi Bartling isn't sure how to solve Denver's homeless issue.
She lives on Pearl Street, over near Alamo Placita Park.
"I love it here. I'm not leaving. I"m not letting the chase me out of my neighborhood," she says, feet away from a dumpster near here house.
It's not just the idea of homeless people that Bartling is concerned about; she's more worried about finding three used needles on the ground, just beside that dumpster.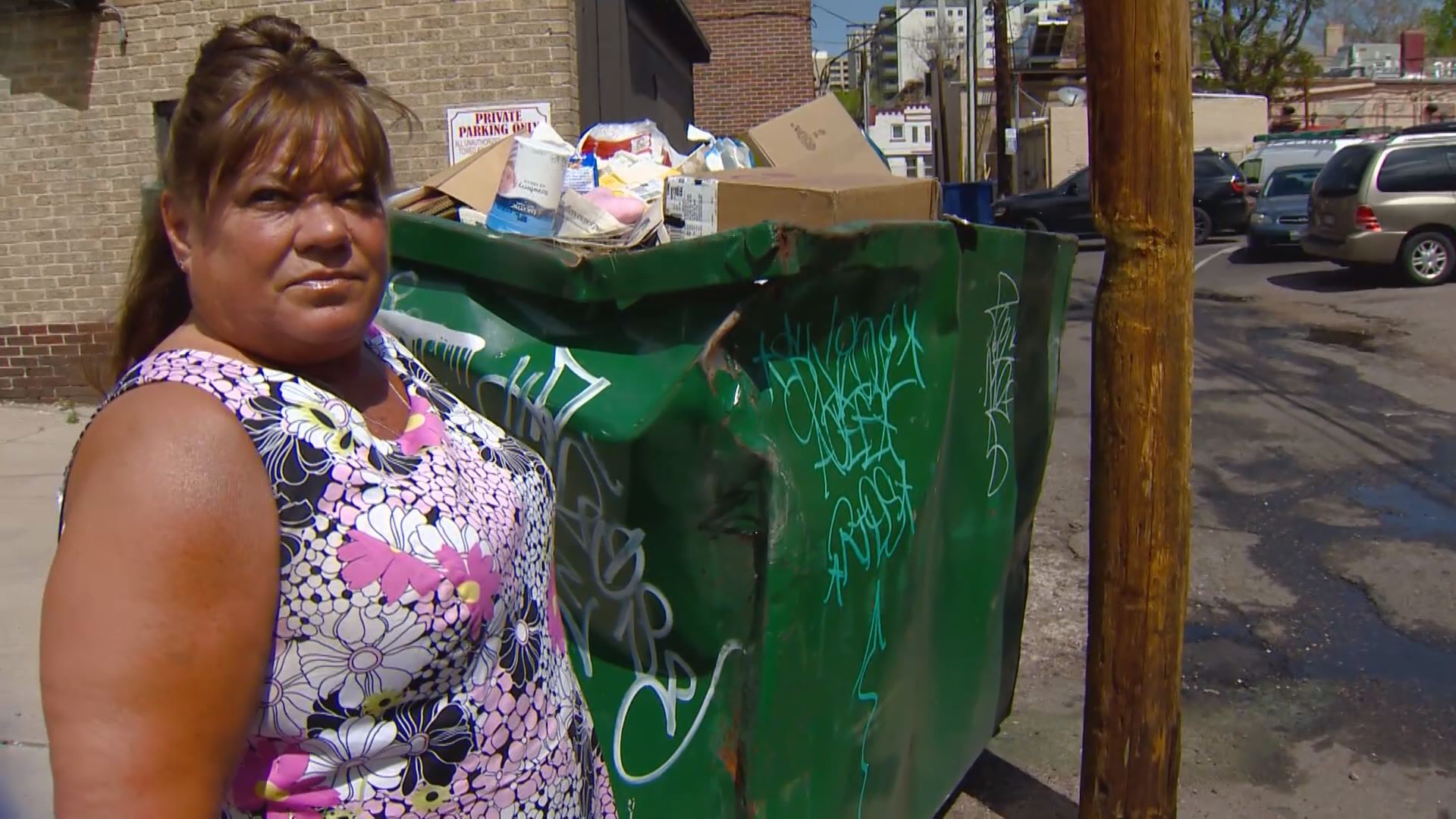 "Look how close it is to the dumpster. They left them right there," she says. "Anybody could have stepped on them. An animal. Anyone."
She isn't sure what to do about finding needles in her backyard. She just wants it to change.
Next has shared several perspectives on drug use and Denver's homeless issue. We always welcome new ones, no matter what the opinion is. If you have something to contribute to our conversation, let us know by emailing next@9news.com or with #HeyNext.
Woman says Denver Police passively reacted to homeless people on her property
Former homeless man talks about why some homeless people refuse to sleep in shelters
Homeless living along South Platte River say they were pushed from downtown Denver
Heroin use seen in broad daylight on Cherry Creek trail
Denver Voice supports the homeless by telling their stories
Denver's main library now stocks medication to treat heroin overdoses
City of Denver giving homeless people one-way bus tickets out of town
Denver's Mayor Hancock defends homeless camp cleanups
Fort Collins launches new program to help provide more shelters for the homeless community
Denver's 'homeless court' aims to cut costs and trips to jail
The beautiful impact of 'Warm the Night' nonprofit that helps Aurora's homeless
Denver Mayor: Values governing homeless sweeps, immigration policy are in line
Denver nonprofit's laundry truck to help homeless