Monday, Denver Police unveiled a sign that memorializes William Claassen.
Claassen was an officer, killed on February 11, 1953.
On the day he died, he had been waiting in court to testify in a robbery trial. Later, he met his wife for dinner before his overnight shift began. Claassen and his wife had just bought their first home together in Park Hill five days earlier.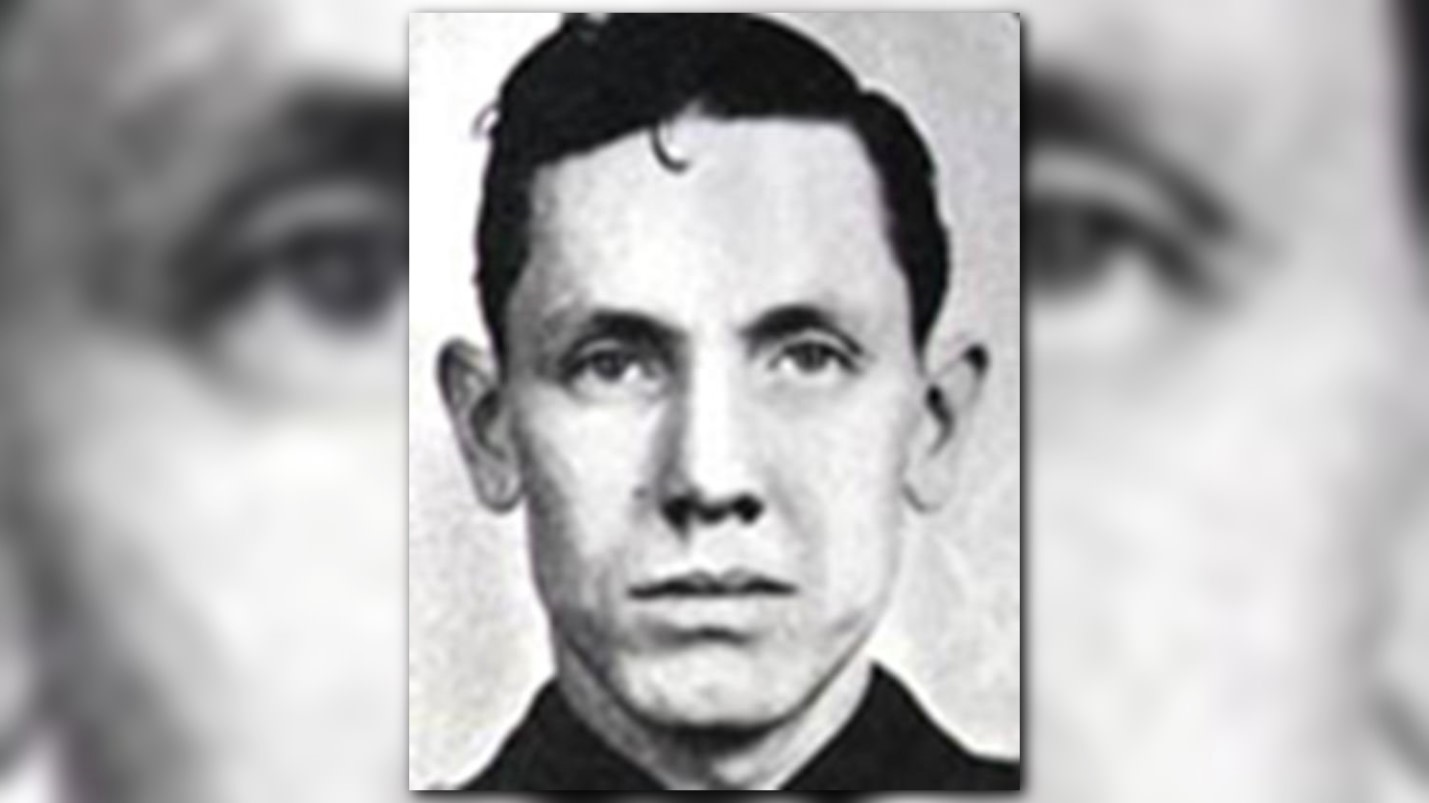 A sergeant asked Claassen, 27, if he wanted to skip his shift that night, since he had been at court all day. He declined, saying he didn't want his partner to work alone.
And later that night, Claassen was killed by an intruder at Ideal Pharmacy, at North Downing Street and East 28th Avenue. That's where the sign honoring him now stands.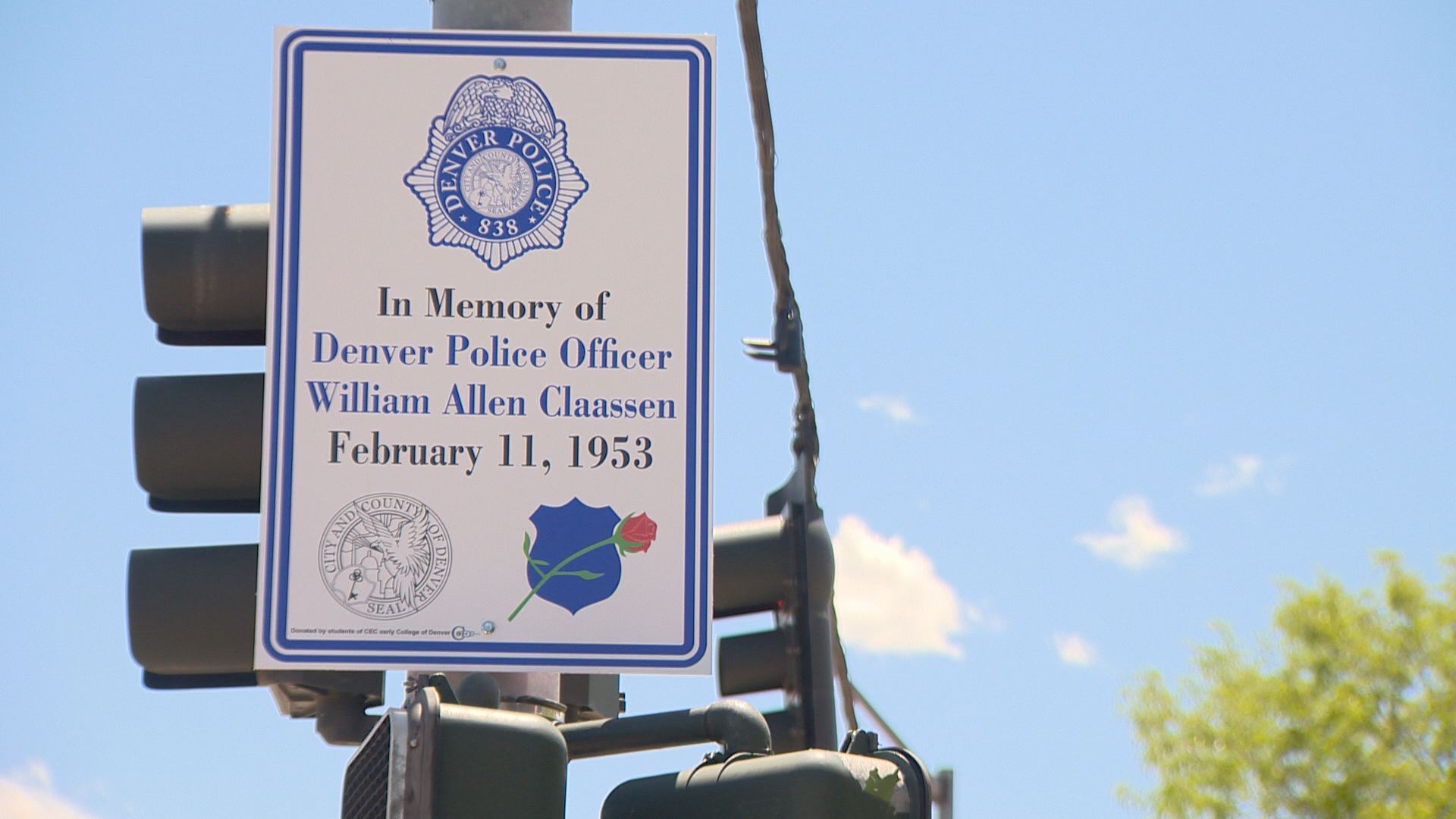 The Denver Police Department has lost a total of 72 officers in the line of duty, since it was founded 158 years ago. Seventy-two men and women, including Claassen, sacrificed everything. Denver Police are installing signs around the city, as a subtle reminder of each life lost.
"Sometimes people forget that the officers are people, and they have a story, and a life, just like all of us did," says Mike Hesse, the president of the Denver Police Museum. "It's a way to remind families that the officers are not forgotten."
Memorial signs are to be placed at every location where an officer has been killed. You've likely already walked by some of these signs, perhaps even in your own neighborhood.
"Sometimes I think when we watch the news and we see incidents that happen, there's a distance factor. We think, well, that could never be where I am. And so by putting these signs where the actual locations are – people every day walk by here. It's a reminder these incidents, historic as they are, occurred throughout this city over years," Hesse says.
Friends and family members of these fallen officers have come from across town, or across the country to attend the sign ceremonies. The Denver Police Museum will continue to put up eight signs every year until each of the officers have been honored. Less than 50 have been hung so far. Hesse asks that if you pass a sign, say a prayer for that officer and their family.
"No matter if it happened yesterday or 30 years ago, it's a loss for that family. It's just as painful 30 years ago as it is today," he says.
Signs for three officers will be dedicated in the next several days, as part of National Police Week: Claassen, Thomas O'Connor and Donald L. Seick.