Shortly after noon on Wednesday, there are less than seven hours until the Colorado Rockies play the Cincinnati Reds at home.
There's not a baseball player in sight, but the stadium is energetic. A tour guide is ushering a group of people onto the dirt at Coors Field, and into the dugout.
"Please don't touch the grass," she says into her microphone.
She's mindful of the work happening behind her. As she speaks, a crew of about 10 is walking on that grass -- and mowing over that grass, and spraying that grass with water. They're about two hours into a 10- to 12-hour workday. On this day, that includes routine maintenance of the field, and cleanup following a 4th of July fireworks show.
"We had probably 10,000 people on the grass, trampling it down last night, so we try to bring everything back to life. So today, the players walk in and they couldn't even tell," says Mark Razum, the head groundskeeper for the Rockies.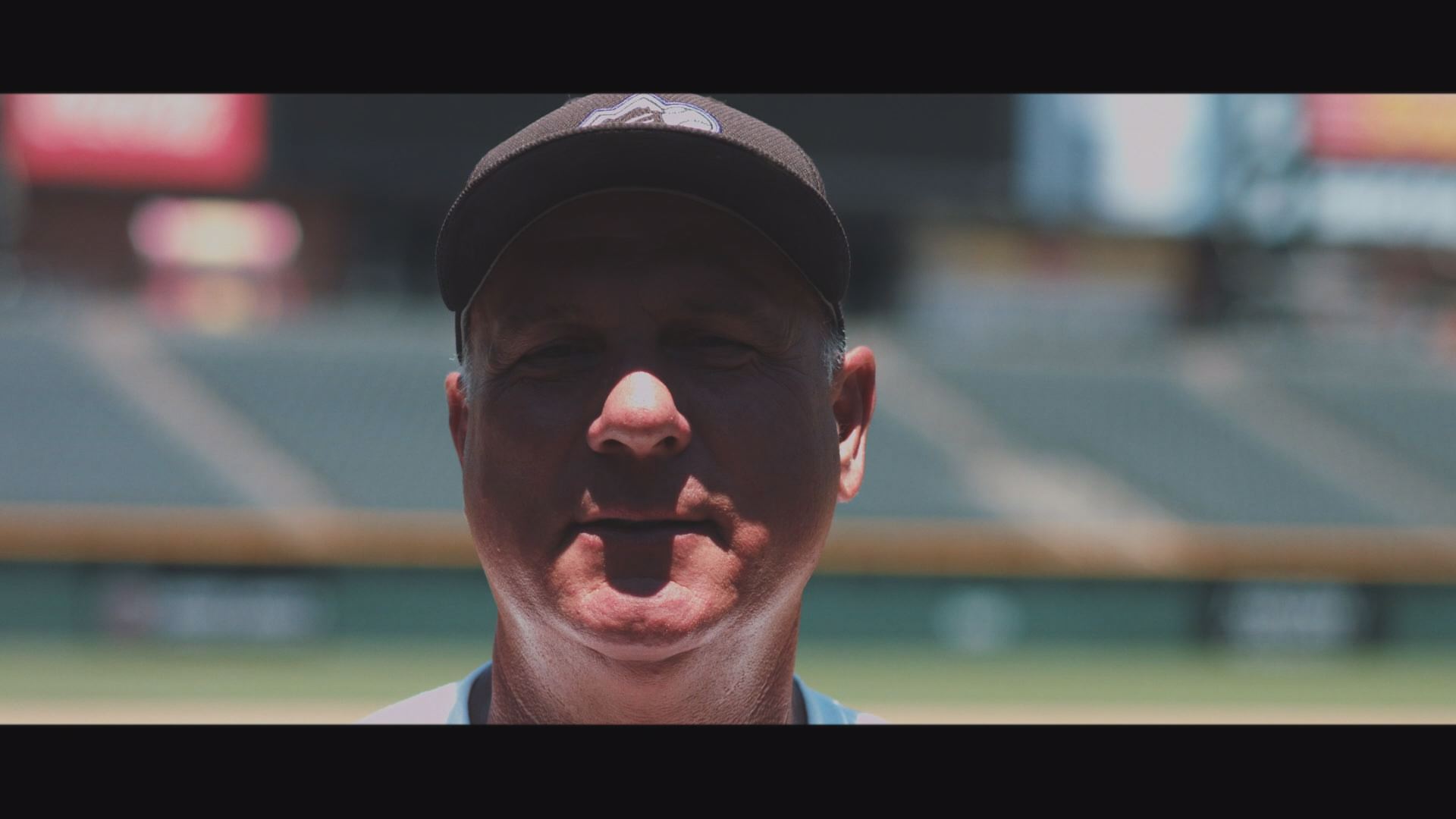 Razum's had that job since Coors Field opened, working for the Oakland Athletics and minor league teams before that. It all started in high school. His hockey coach's dad was the groundskeeper for the Cleveland Indians at the time, and Razum asked for a summer job.
"The first time I stepped on a field, I was like, this is it. I've been doing it ever since," he says, with a few years of turf management classes at Ohio State, and 39 years of working behind him.
Razum stresses the key to running a ballfield is consistency.
"Players want to come play on the field and have it be like yesterday. They have certain superstitions, maybe in a way, or certain ways they want to field ground balls and things," he explains.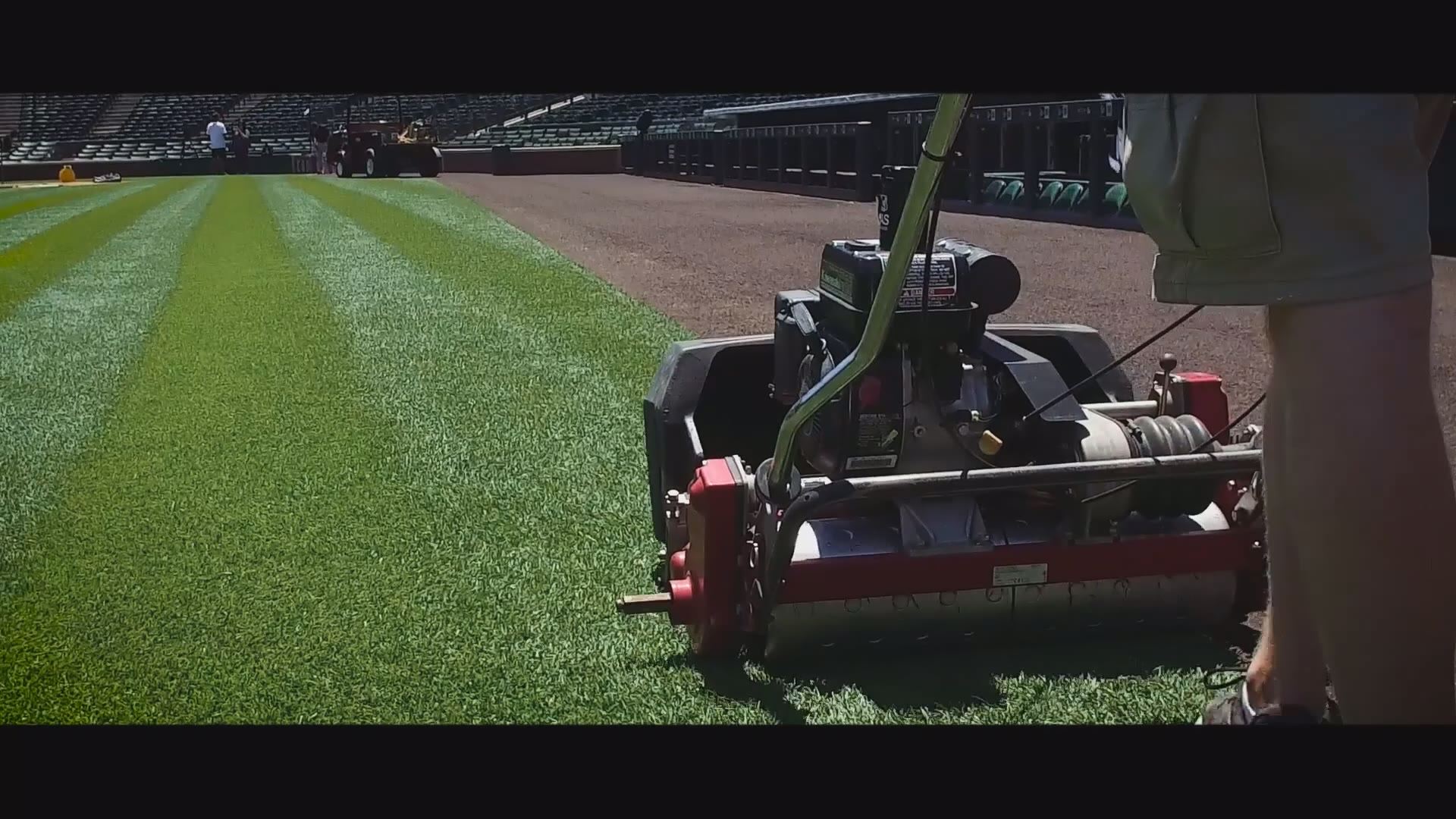 There are two main struggles for grounds crews: time, as the team's practice field is also the playing field, and weather.
On Wednesday afternoon, the temperature was creeping toward 100 degrees. The crew watered the dirt over and over; it softens the ground, giving players a more comfortable surface to stand on during a game, and ensuring the ball doesn't make any crazy hops out of the dirt. Other days, there's rain. And on other days, in Colorado, there is snow. The hardest day to prep the field, Razum recalls, was around Mother's Day 2015. Four inches of snow fell overnight. Crews had it clear by game time.
Grass at Coors Field is mowed at 7/8 of an inch. The famous baseball stripes are made with a brush in the mower, and of course driving that mower in opposite directions. It takes a skilled mower, and the patience to measure, to create extra designs, like the arch in St. Louis. The crew cuts the grass each day. Their entire routine takes from morning until first pitch.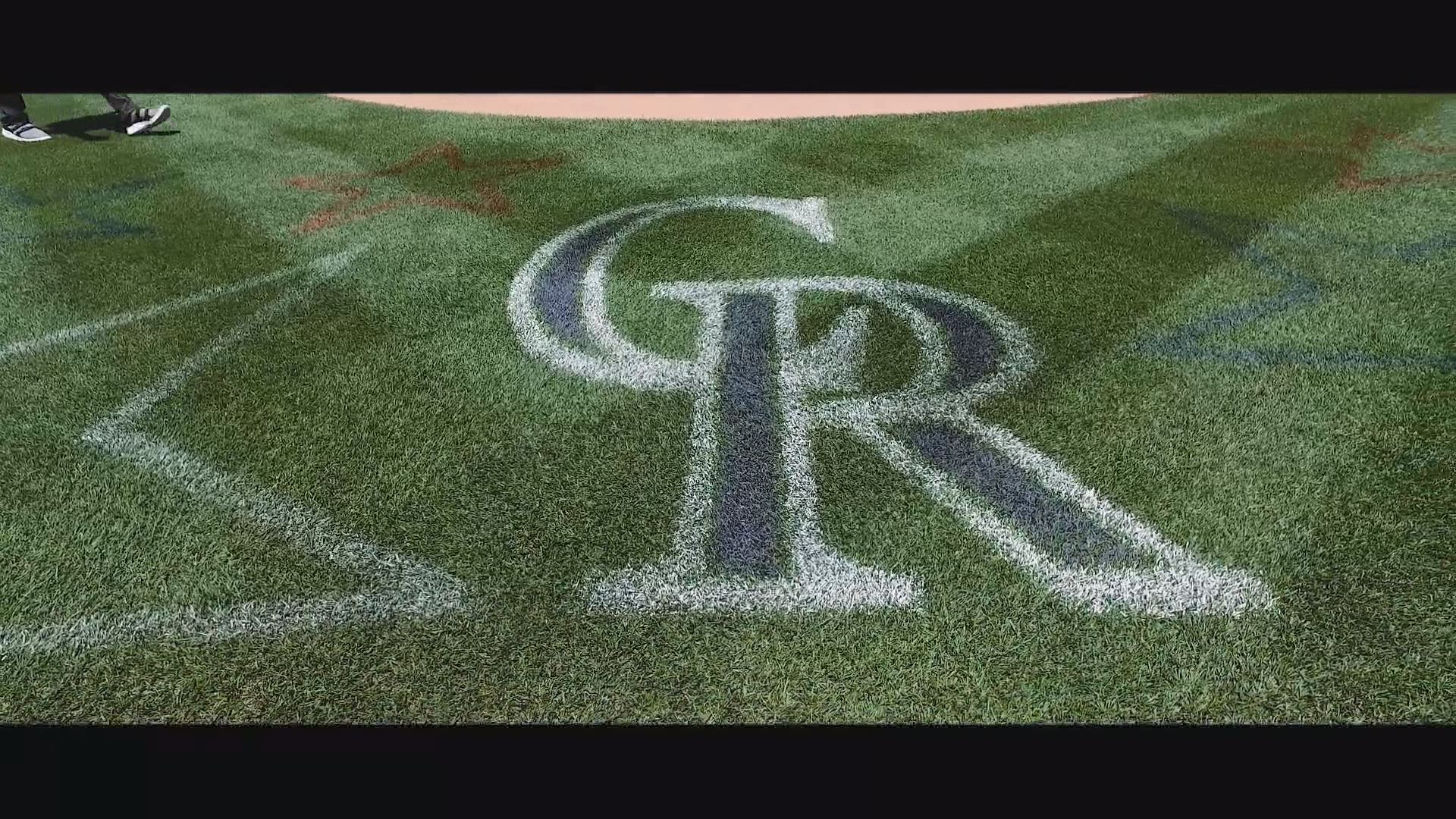 No news from a player is good news, as far as Razum is concerned.
"We strive for it," he laughs. "The guys are good. I don't constantly ask them (about the field) because if they're in a slump, or having some bad days, then they'll be like, 'Well, how 'bout this? How 'bout that?' It drives you crazy. I think we built, like you said, a non-communication way to go about things."
The off-season for players is the off-season for the ground-crew, too. Razum looks forward to vacation then, but luckily, he loves going to work.
"I think really, a lot of it is just having a passion and a love for what you do and putting out a good project for a major league player every day, or a minor league player, or a little league player every day. Just working hard at it and working your way up through the ranks … It's just kind of cool, all the little things we do to help out the players, and being around a major league ballpark everyday is a dream, definitely."
See Razum and the crew in action and hear more about how they construct the field in the video above, shot by producer Cody Broadway.