Norwegian Airlines announced a nonstop flight from Denver to London back in April, and following the announcement comes the advertising campaign.
The airline has a video ad going around on social media, with the caption:
We sent the Queen's bobbies to Denver to tell everyone about our new direct flights to London. Hop the pond with us! #FlyNorwegian
We watched the ad and were a little curious: where exactly in Denver did they shoot this ad?
By the looks of things, it seemed like Seattle, so took a closer look:
If you zoom in, that's a Washington license plate on that cab.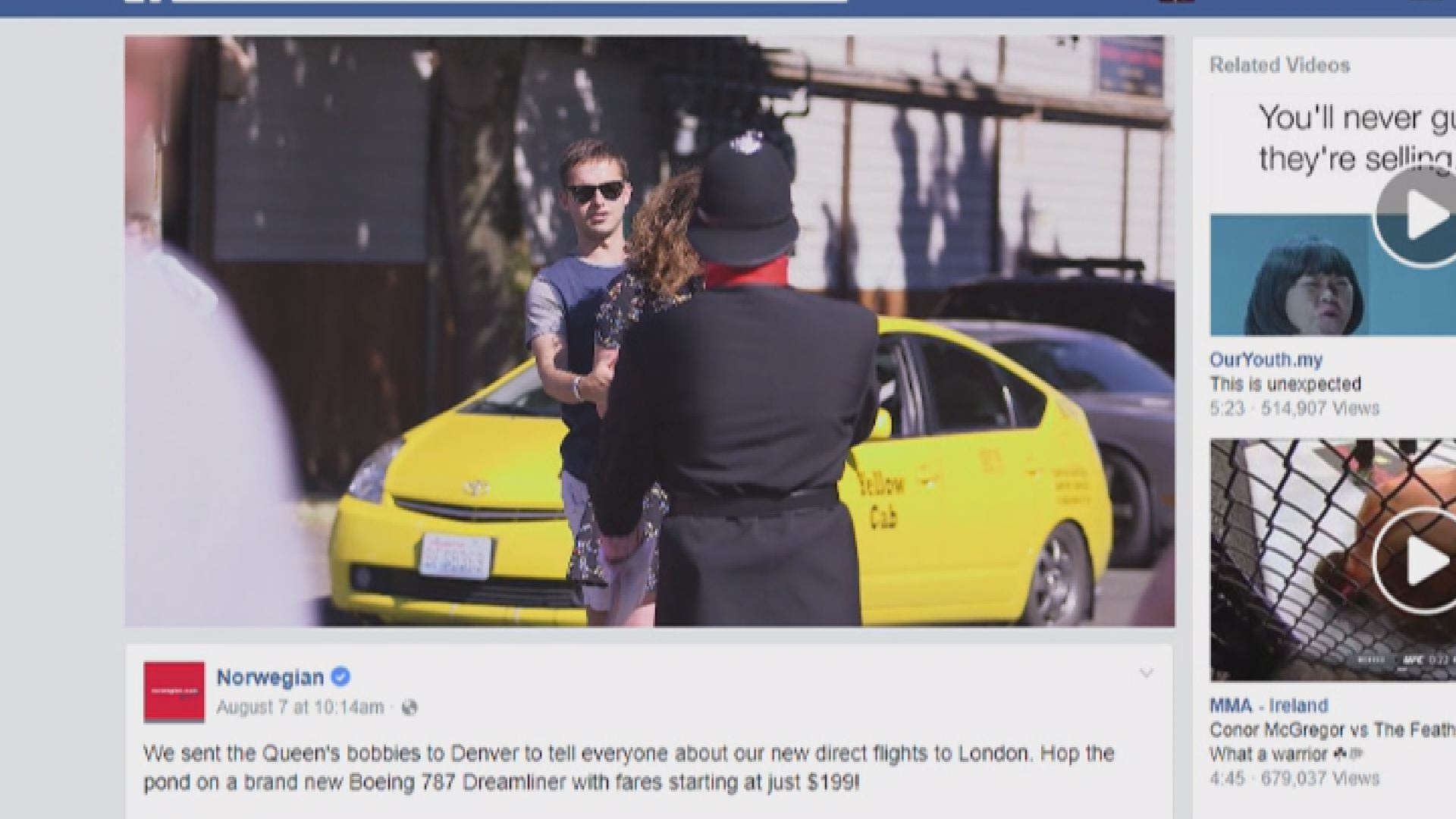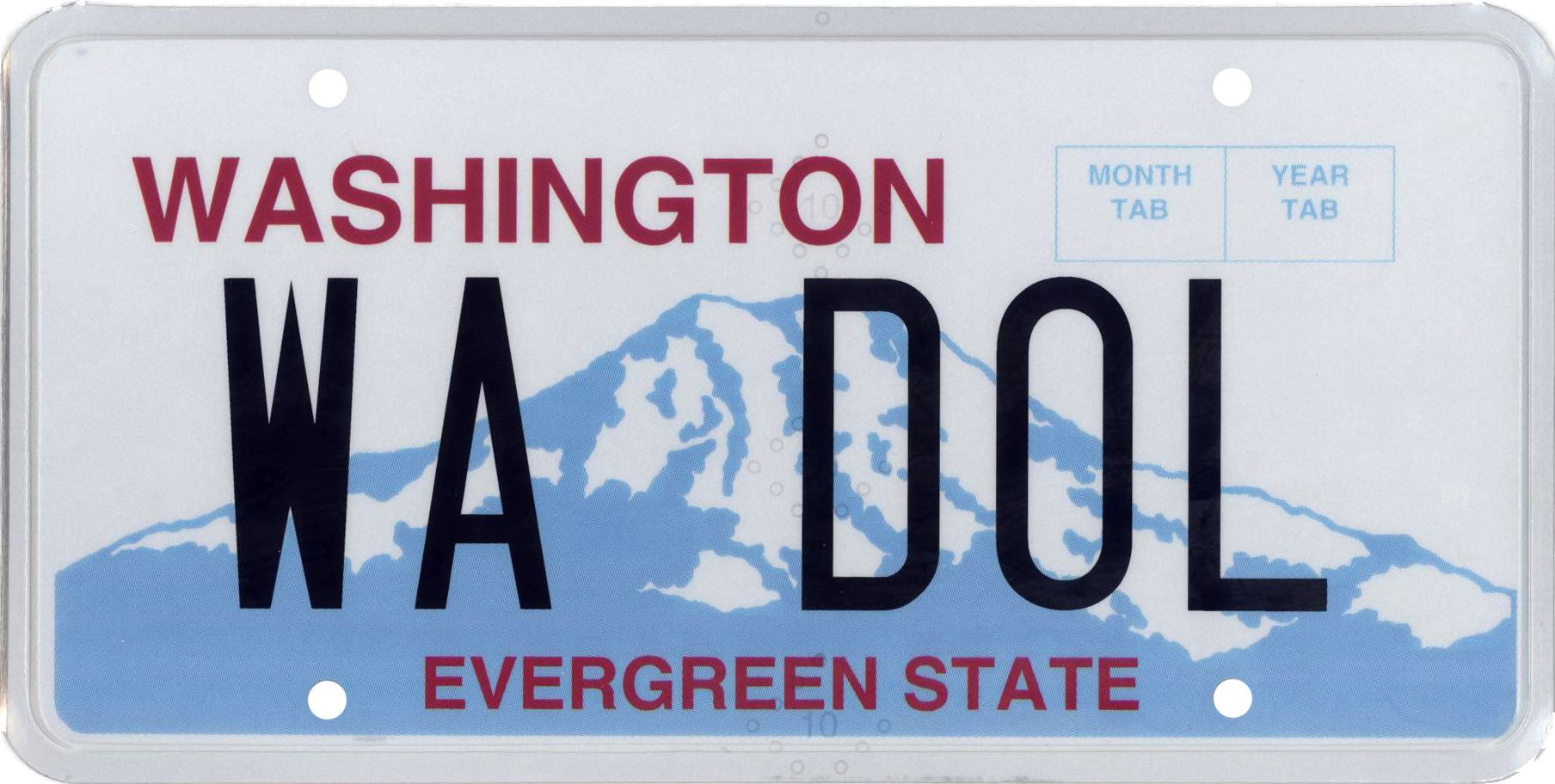 2. This guy is wearing a Seahawks hat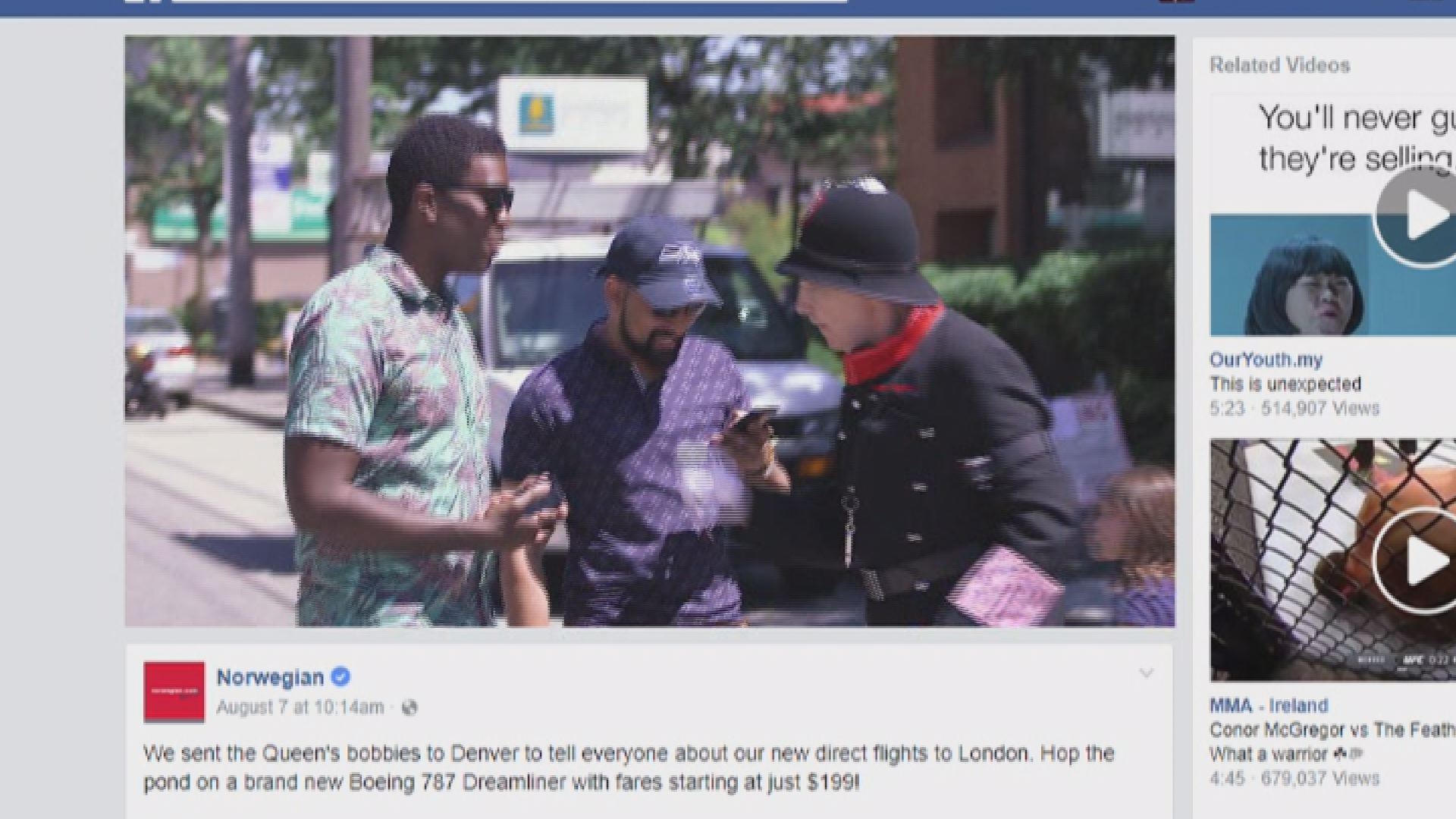 3. Rudy's Barbershop is in Seattle. It's next to the Hattie's Hat Restaurant, in Seattle.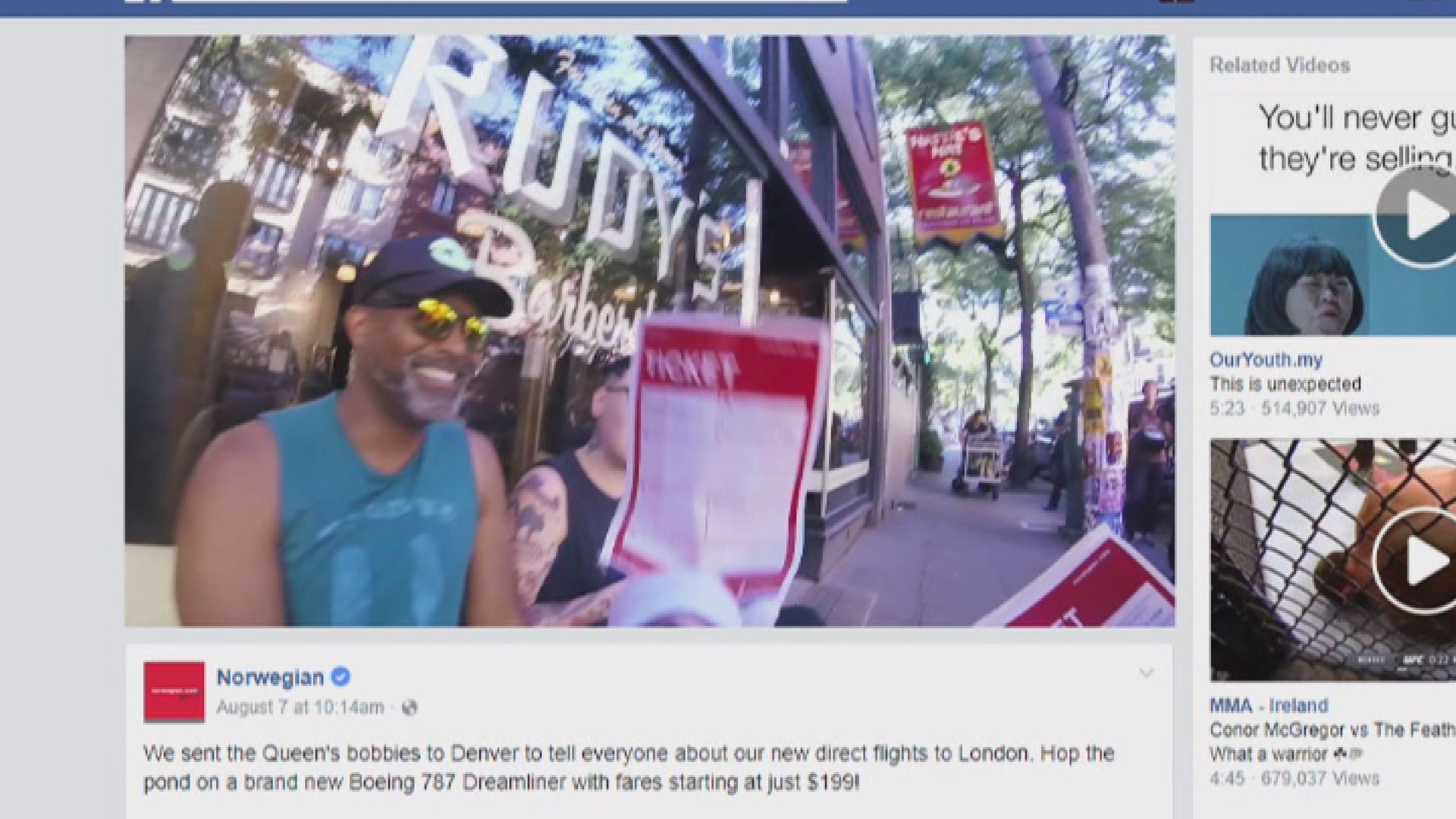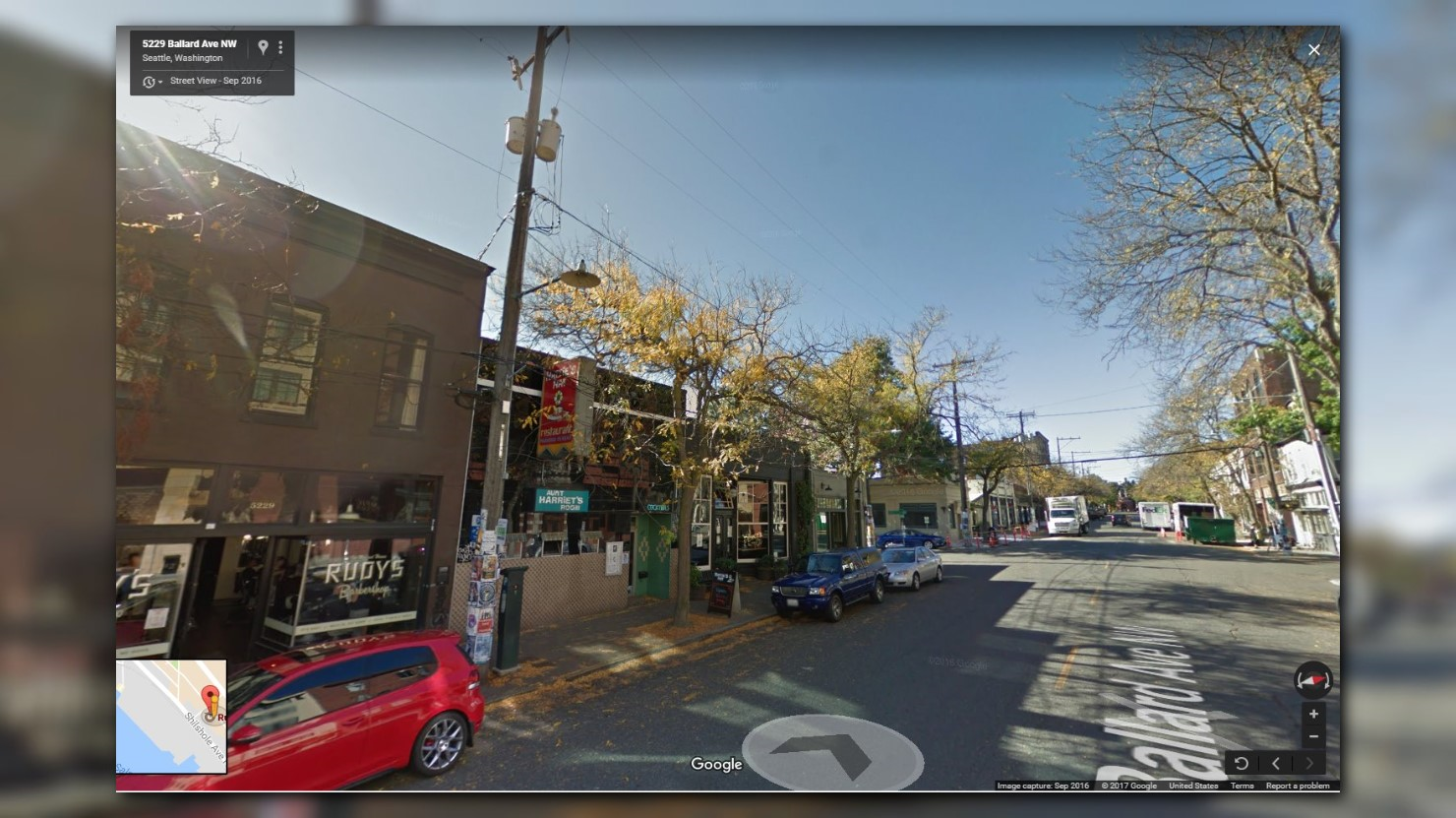 4. This guy's shirt says "North Beach Elementary." Also in Seattle. Same logo.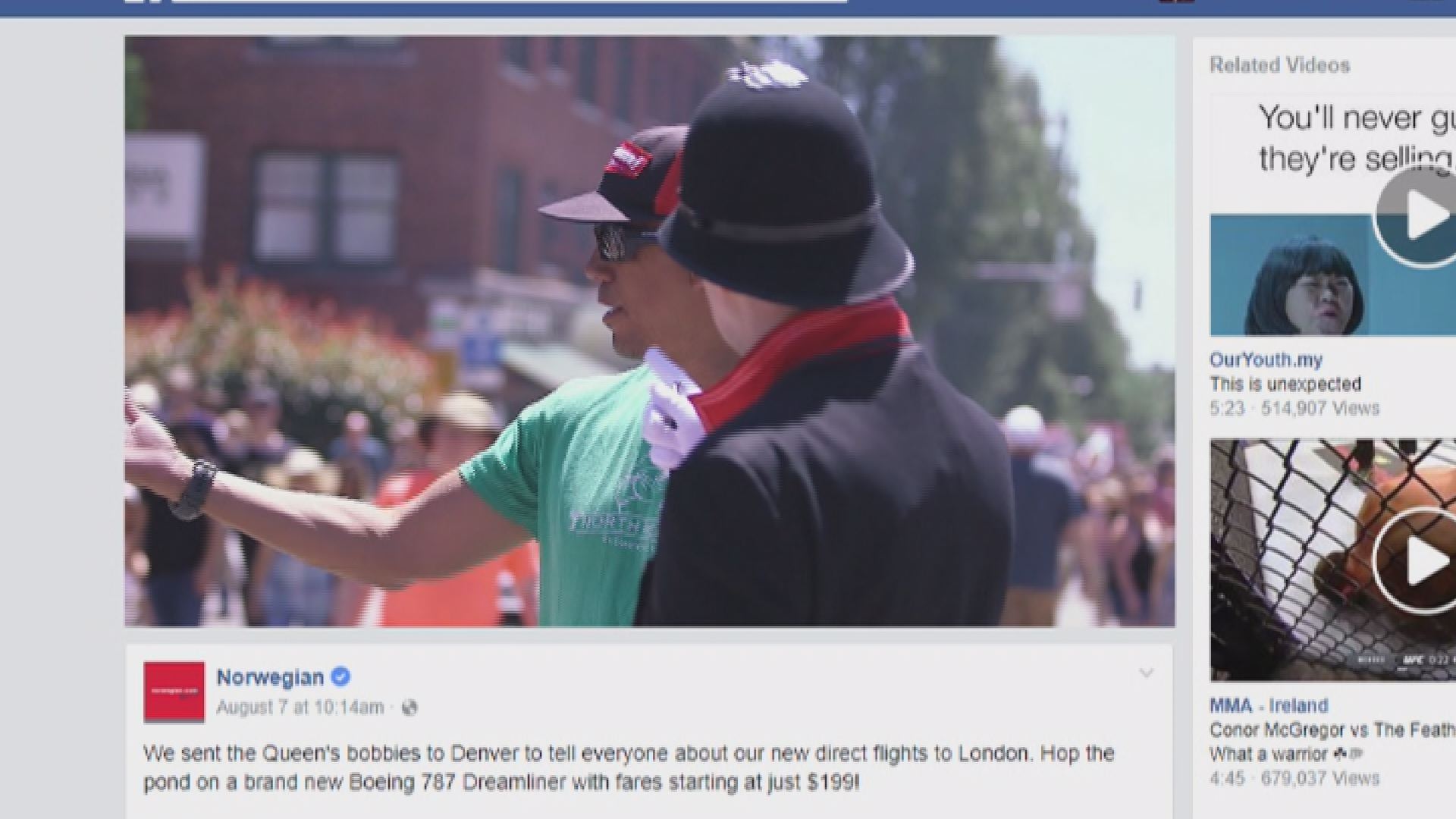 5. Seahawks T-shirt. I think we all know this is not Denver.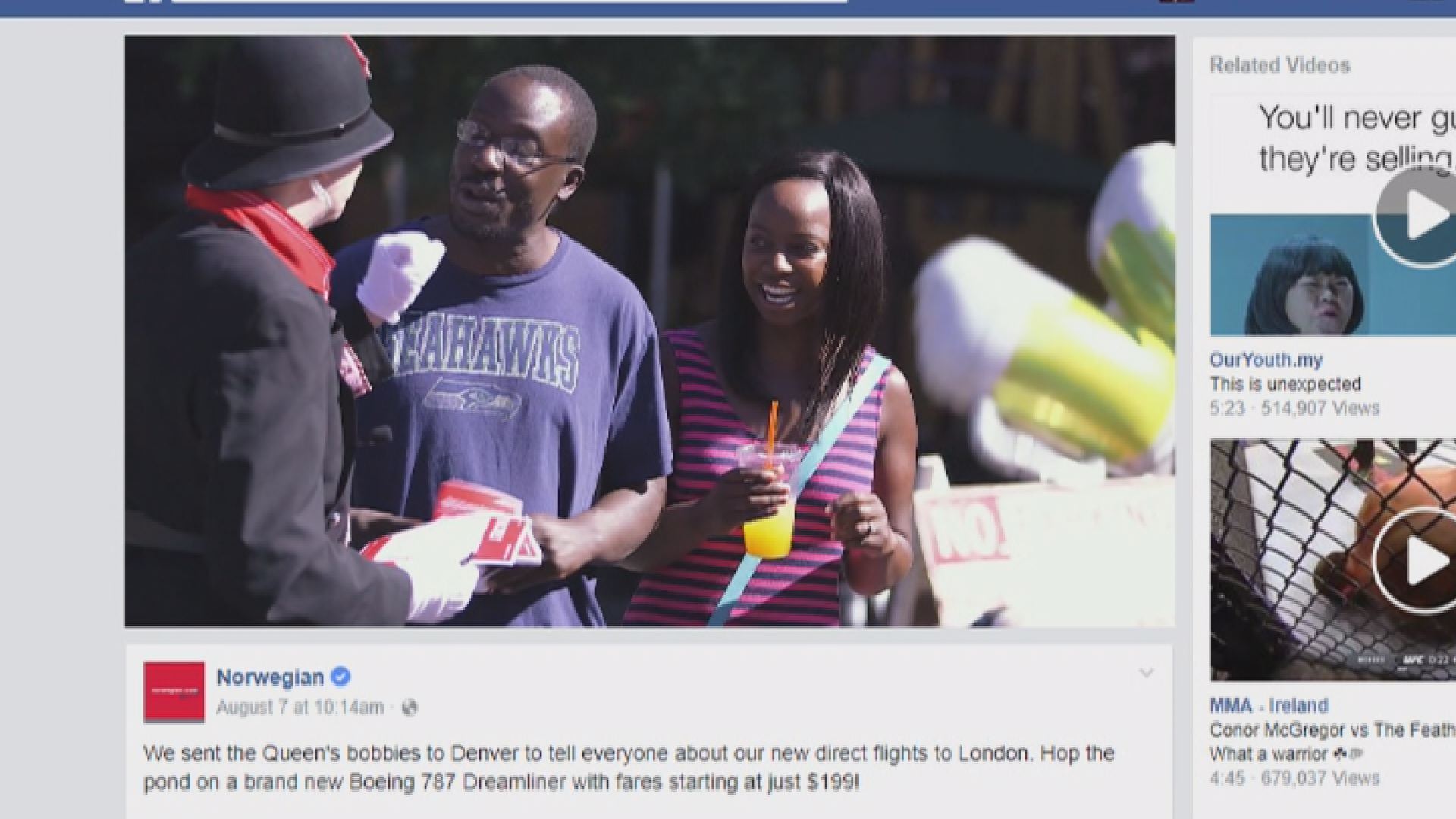 6. It may have been shot at a Seattle-area food festival.Norwegian Airlines posted to its Instagram account that it would be in Seattle the weekend of July 8.
Our #BobbiesOnPatrol are taking over the streets of #Seattle this weekend, saving Washington State from classic British infractions (Coffee instead of tea? No way!) as we get ready to start flying nonstop to #London. If you're around #CapitolHill or #Ballard, our Bobbies might just have to write you a ticket. You never know... it could be a ticket all the way to the #UK! . . . #flynorwegian #bobbiesonpatrol #boeing #787 #freetickets #instatravel #travelgram #visitseattle #visitlondonA post shared by Norwegian (@flynorwegian) on
That's the same weekend the Ballard Seafood Festival happened.We noticed this woman is wearing a red wristband with black writing.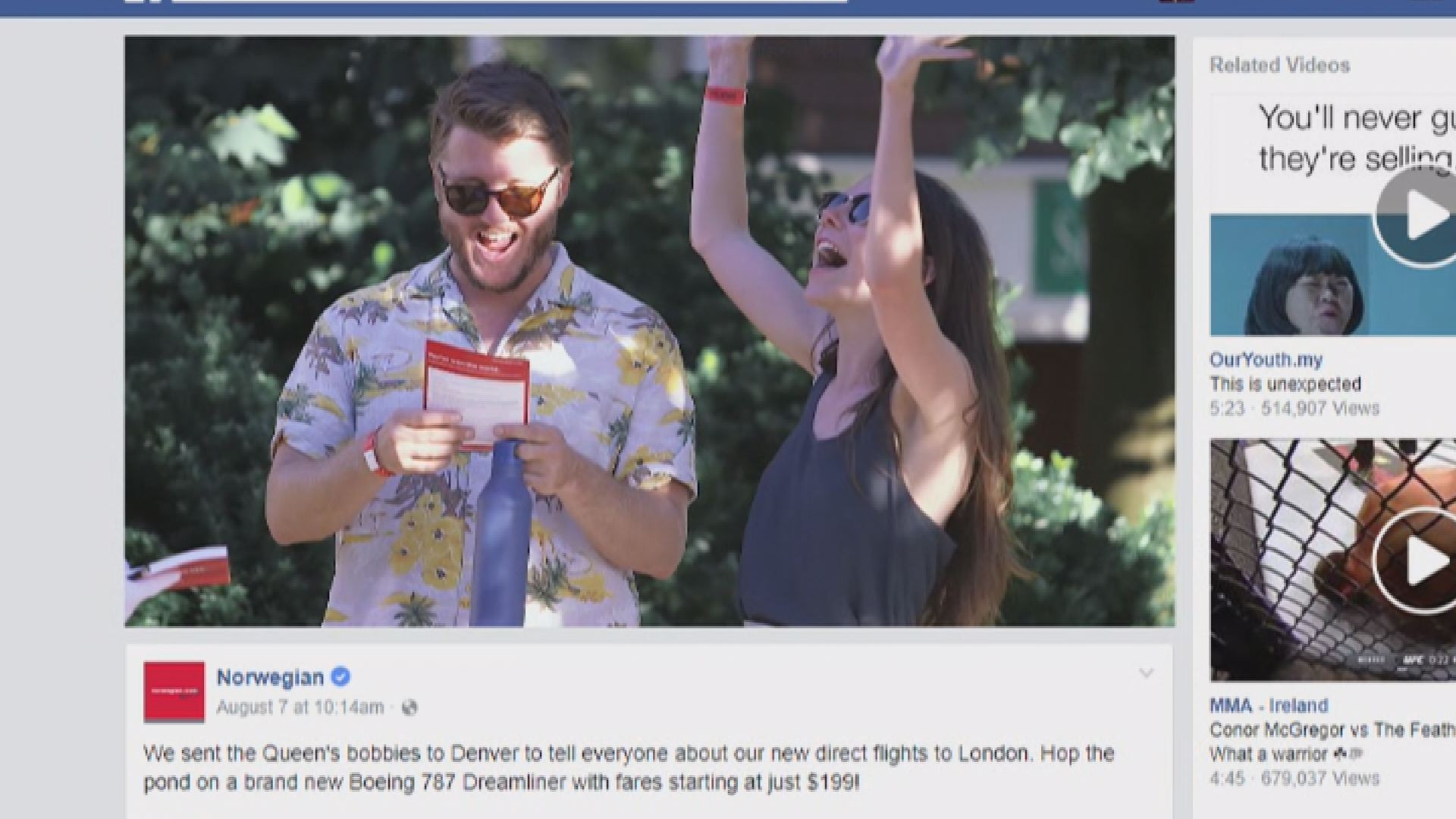 It looks awfully similar to the wristband this woman is wearing on the Ballard Seafood Fest's Instagram page.
Having lots of fun today in the beer garden. @laluz is making the crowd very happy and the local beers and Ballard inspired cocktails keep flowing! Next up...@strandofoaks. #BSF2017A post shared by Ballard SeafoodFest (@ballardseafoodfest) on

Jul 8, 2017 at 7:27pm PDT
--So, after our research, we reached out to Norwegian Airlines, and a spokesperson said that this was in fact filmed in Seattle. Since they were running the campaign in both cities, the used the same ad.However, Norwegian says they were in Denver the following weekend, when they gave out two pairs of roundtrip tickets to London.
If you or someone you know is in and around #Denver this weekend, keep an eye out for our British Bobbies on patrol in the Highlands, LoDo, and near 16th Street because they've got "tickets" you definitely want! You could score a sweet discount on one of our new nonstop flights to London or maybe even win a trip! . . #flynorwegian #bobbiesonpatrol #colorado #coloradolife #wanderlust #instatravel #travelgram #broncoscountry #303 #coloradolove #5280 #coloradolivingA post shared by Norwegian (@flynorwegian) on
And why should you care? Because this video is popping up as a sponsored ad on Facebook, and it's a matter of truth in advertising.You can see the ad for yourself here, and watch Marhall Zelinger's full story above.#heynext Tweets