We've heard of guard dogs, even guard llamas, but what Aurora has going on at one of their open spaces is a bit unorthodox.
At least...we've never heard of it.
Eric Watts, the superintendent with Aurora Parks Recreation and Open Space, hadn't heard of it either until Paco and Maria came to the Plains Conservation Center.
"I've never heard of donkeys protecting sheep," Watts said.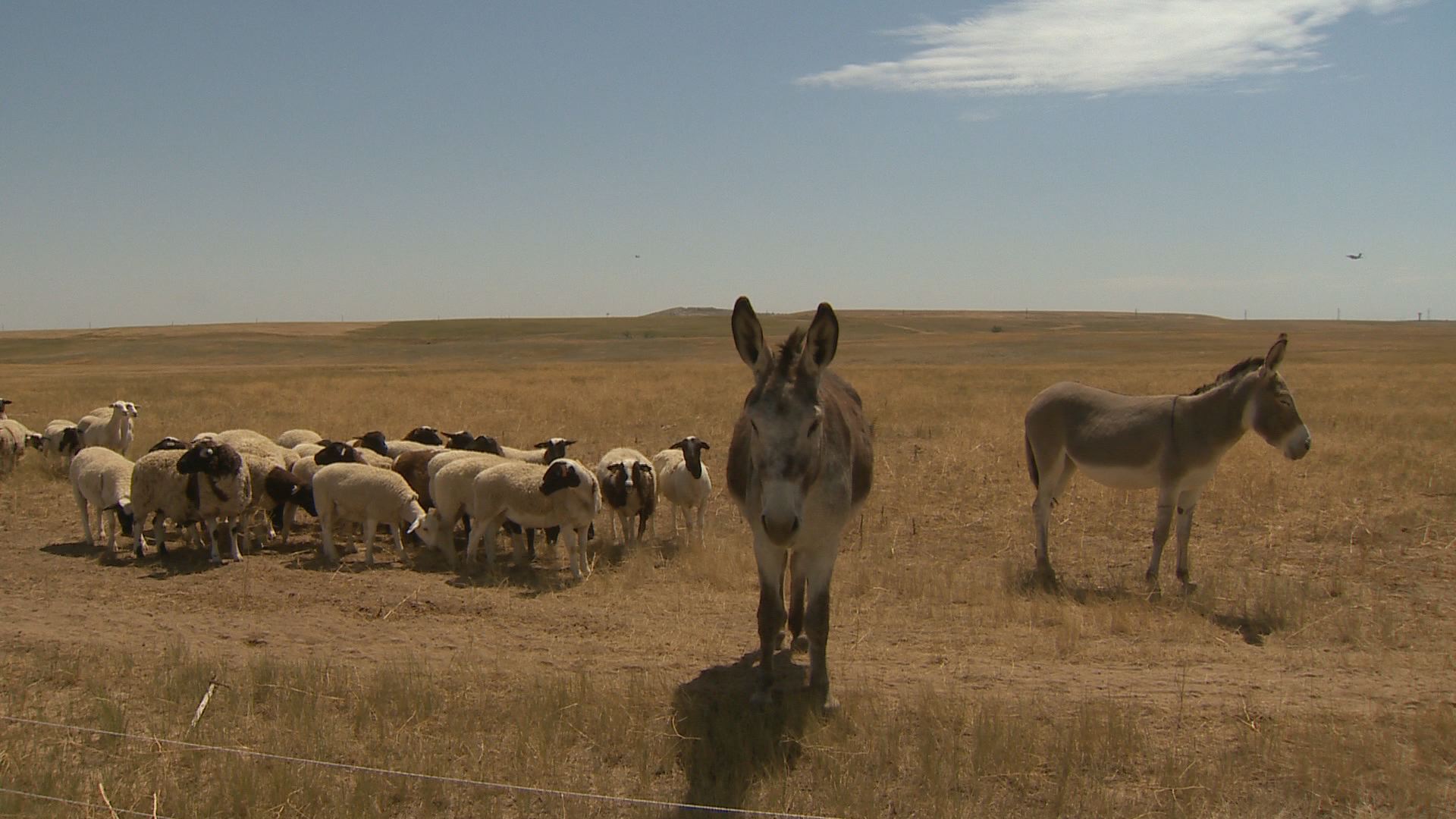 Linus Leppink and Konnor Dehmlow of Willow Creek Pastures, LLC brought donkeys Paco and Maria to the Plains Conservation Center to guard their herd of sheep.
"They're our guardian animals," Dehmlow said. "They watch over the sheep and keep the coyotes away or any other predators away."
The sheep are grazing at the center from May through August to help preserve the land.
"This is a city natural area education center," Watts said. "The sheep were brought in as a holistic conservation grazing effort. The idea is that this land, these grasses, evolved with large herds of grazers. That is a missing component of the health of the eco system at this time. [We] wanted to preserve this space for passive recreational uses for wild life habitat and things like that."
So this is happening. I'm sure u have many questions. As do I. Story today #9news @AuroraGov sooo much fun pic.twitter.com/2Dsu0lSPTp

— Anastasiya Bolton (@abolton9news) July 18, 2017
Dehmlow said he researched ways to protect his herd. Dogs would not fit the open public land like this, but Paco and Maria are perfect.
"We say Paco has attitude, because some days he's a big dog and then other days he wants nothing to do with you," Dehmlow said. "Today, he knows the camera's here. He's a big dog today."
Maria is a little shy. She used to be a wild donkey, but she's looking at the attention Paco's getting and is slowly warming up to people.
The most important thing is the herd is protected from predators.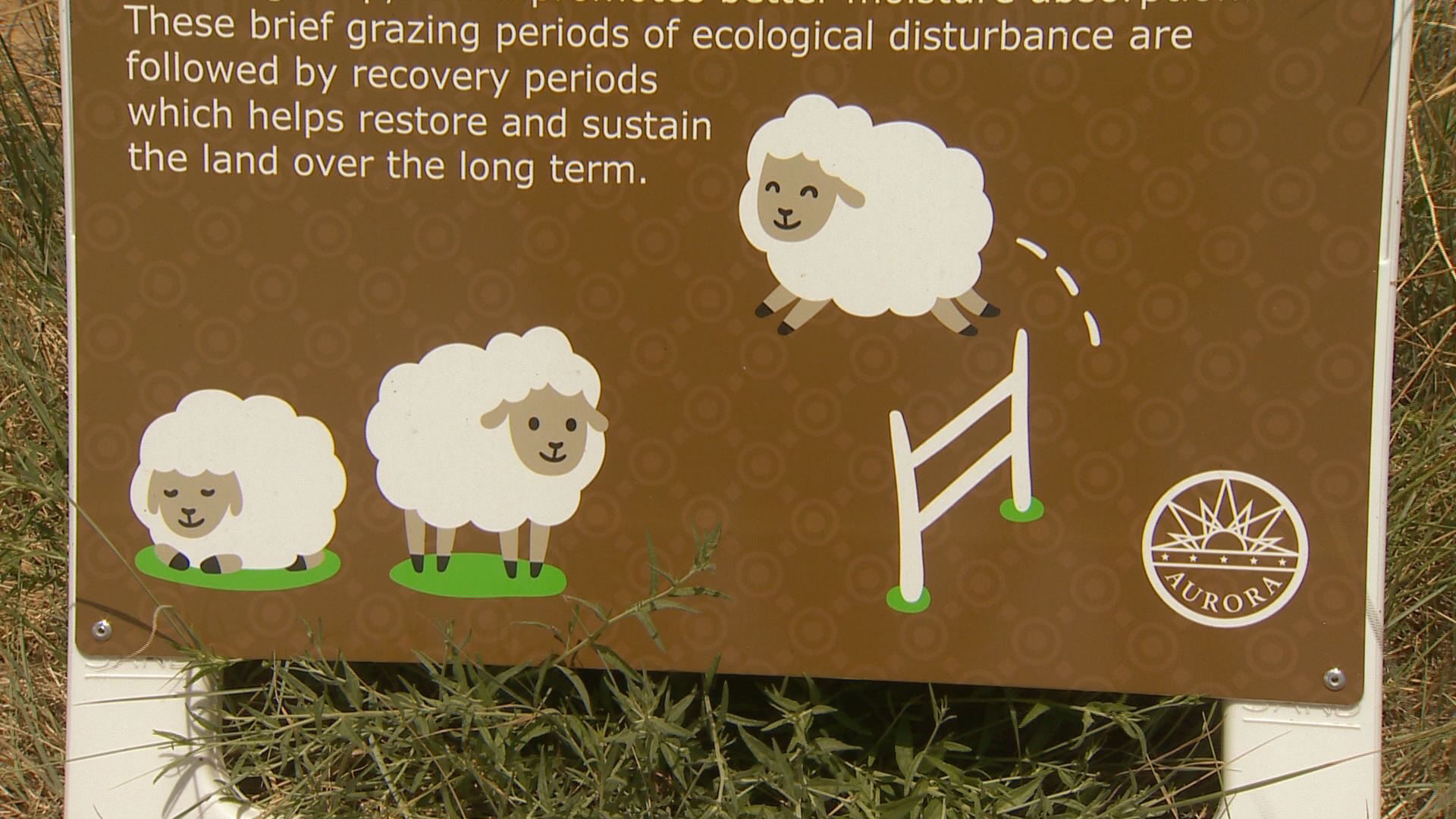 "We did a bunch of research and donkeys are known to do as good as a llama does," Dehmlow said. "And you don't have to sheer a donkey. He's done a great job for us. We've had no issues since they've been out here."
Watts said having the herd on the land is very labor intensive. The sheep have to be moved all the time. He said the city is paying Willow Creek Pastures $24,000 for the entire time the herd is on the land.
"The community asset this is, is beyond value," he said.
He hopes the herd will be back next year for more holistic grazing.
many reasons to do a story on Paco here who won't let @CorkyScholl work. 4 pm #9news @AuroraGov oh u can visit him. Will tell u how 4 free pic.twitter.com/yTNS8bOm8y

— Anastasiya Bolton (@abolton9news) July 18, 2017
The Plains Conservation Center is free to the public seven days a week, so you can go check out Paco and Maria yourself.
The center is having a solar eclipse party August 21. There's a lot of open space there to enjoy the view.