For many of us, graduation is just something we sit through to get our diploma. There's our 15 seconds of fame as we walk across the stage, but then it's quickly over and we're off to what's next in our life (loan repayments, jobs, maybe more school and other scary adult matters).
We don't always stop and think about how hard-won a triumph it can be for someone to reach that goal of walking across that stage. How the walk across the stage can stand for a much harder journey.
Two Metro State University graduates shared their stories with us of how far they'd come.
Emily Zimmermann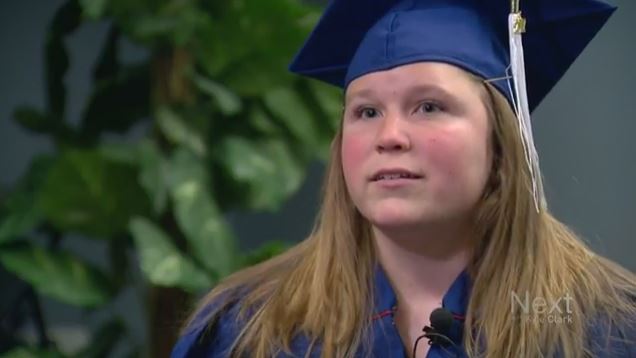 Emily Zimmermann lost her sight as a sophomore in high school because of a brain tumor.
"I always had the dream of going to college and knew that I needed training in order to do that," she said.
She moved from South Carolina to Colorado and went to the Colorado Center for the Blind in Littleton for help.
But blindness apparently wasn't enough of a hurdle, as the tumor's aftereffects caused short-term memory loss.
"I would have to study and go over the material over, and over, and sometimes I would remember the material and sometimes I wouldn't," she said.
Her parents relocated to help her in college. Her father, John Zimmermann, acted as a "human guide dog" and escorted her to her classes.
For him, it was a chance to share in a part of his daughter's life that a lot of fathers don't get to see.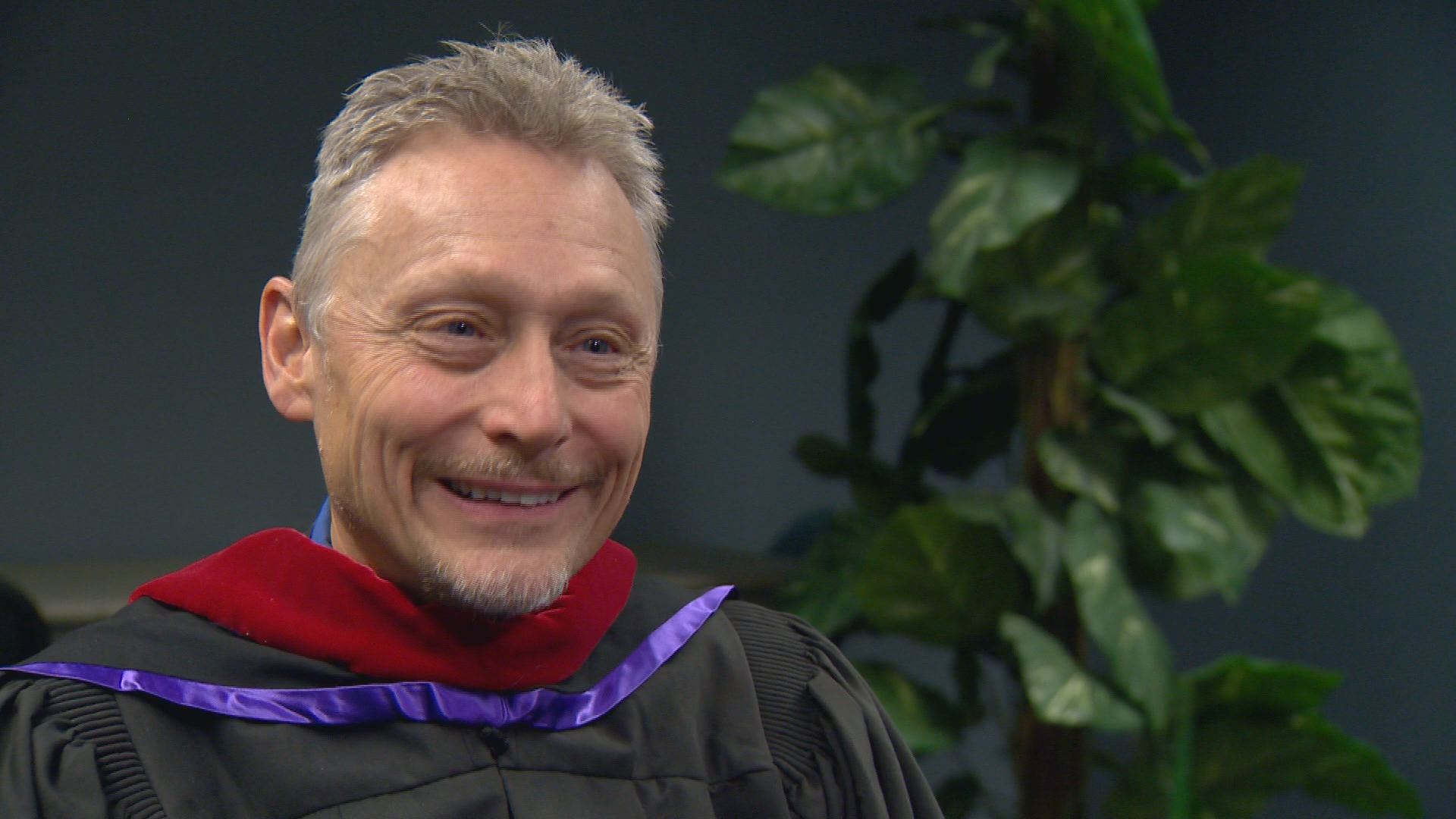 "As a father, normally you send your daughter off to college and that's like the end of your involvement," he said.
But instead, he got to be with her every step of the way.
"It was an amazing experience to be on campus with her every day, and walk through the college experience," he said.
It's been a five-year journey, but Zimmermann has graduated with a degree in communications. Her next step? Becoming a motivational speaker.
We'd say she already has quite the motivating story to tell. She agrees.
"Sharing my story of the different challenges I faced can help to encourage others that everyone faces difficulties and challenges," she said. "We can overcome them and get through them in different ways."
Eduardo Rascon III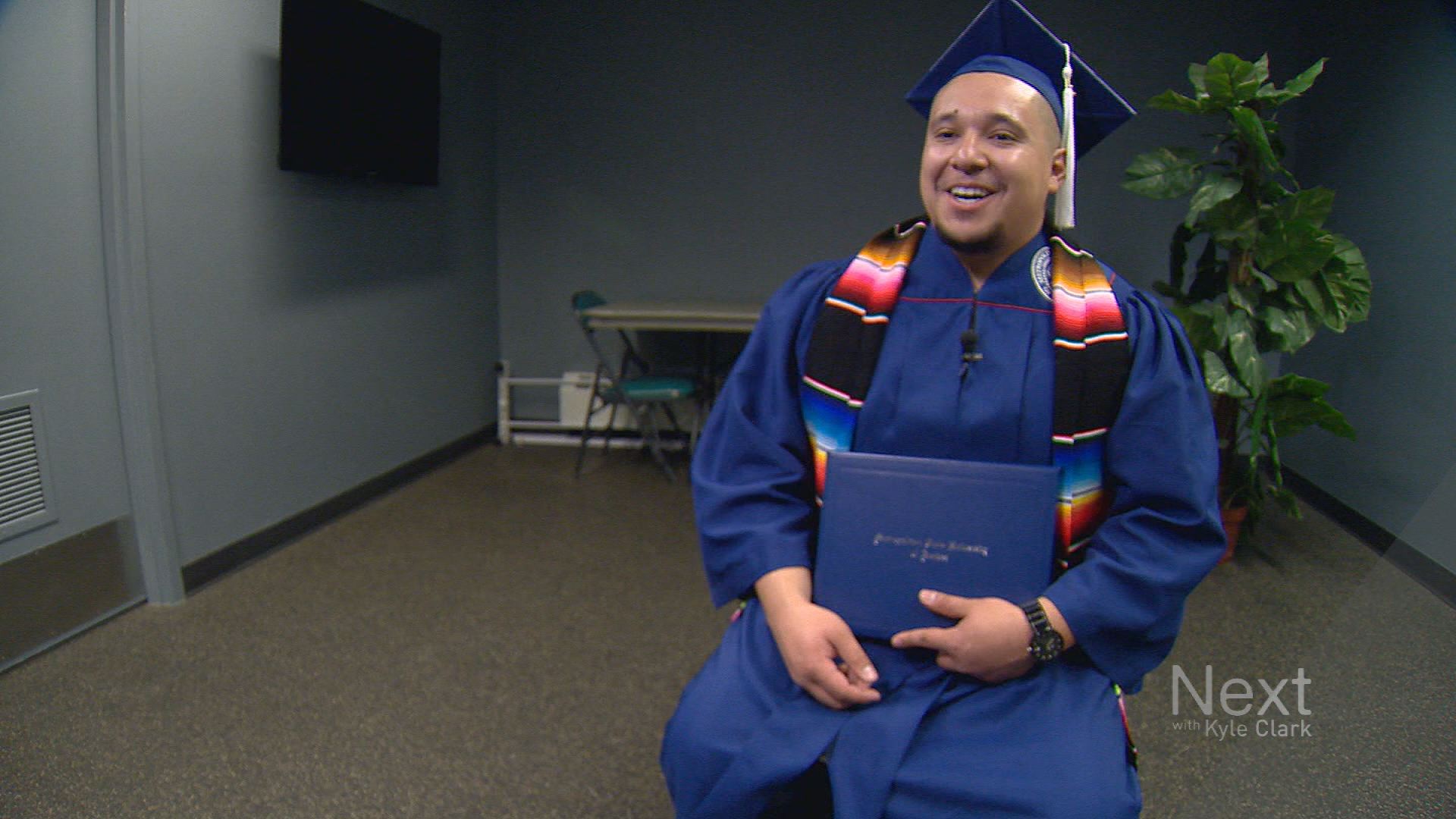 It's a story we've heard before, but it's one that never loses its impact. Eduardo Rascon III is the first in his family to graduate from college. Walking across that stage was one of the happiest moments of his life.
"Because you're the first, you've got to be able to set the bar pretty high," he said.
He's done that. He had an internship at the Capitol and would put in around 20 hours a week.
Now, with a degree in Chicano Studies, he's fulfilled his mother's dreams of graduating from college, and his family was there to watch him walk across the stage.
"It means the world to me, he said. "If it wasn't for my family, I wouldn't be where I am."