Eddie Lazo has been in at the hospital for most of the week.
Doctors and nurses visit his room every day, but there's one furry visitor he's especially excited about.
"The first one came and put her head on my lap and just wanted me to pet," Lazo said.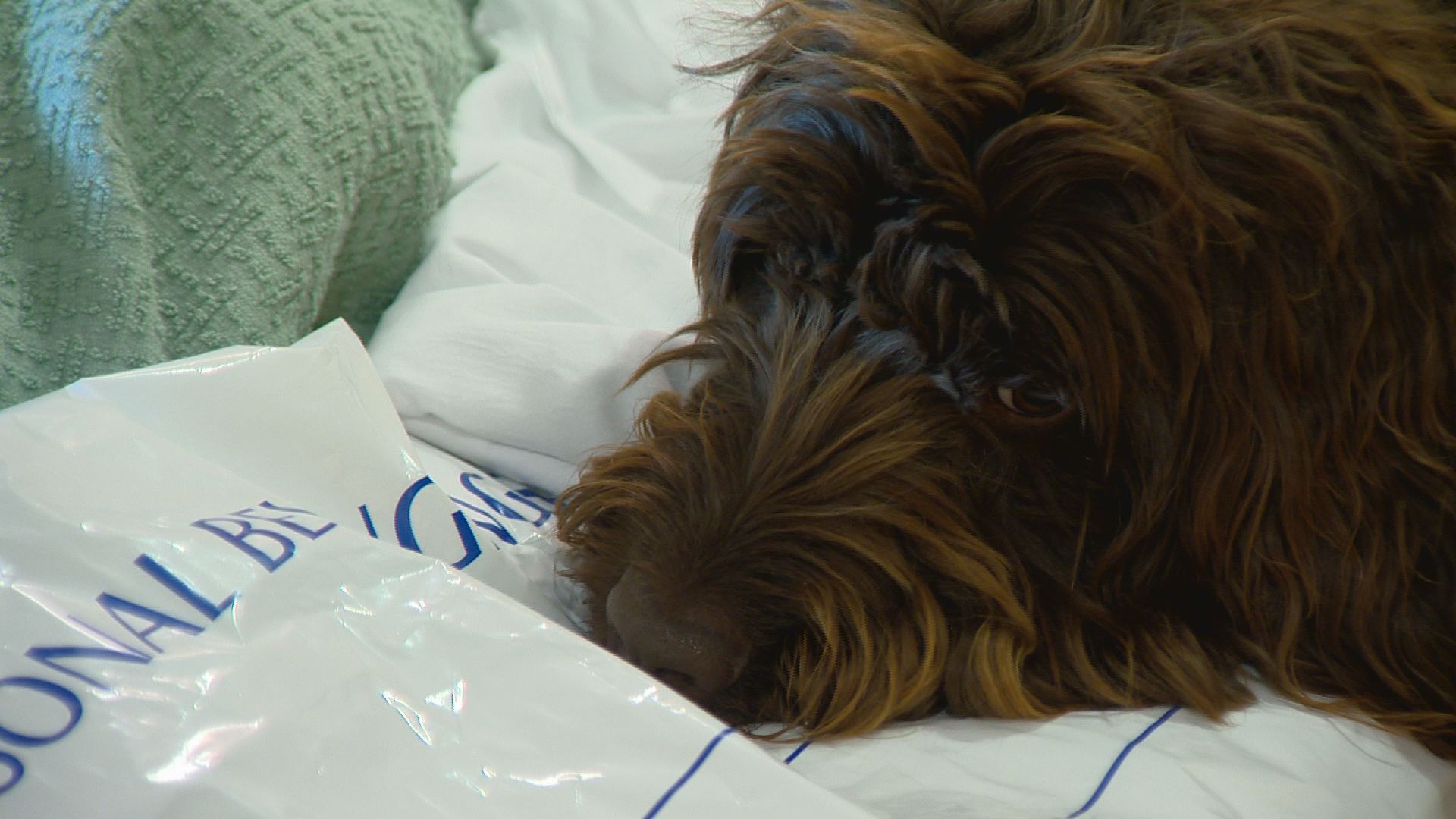 Meet Leni. He's a 2-year-old labradoodle who loves to hike and chase cows.
"I think he loves and adores getting attention," Irina Powers said. Powers is Leni's owner.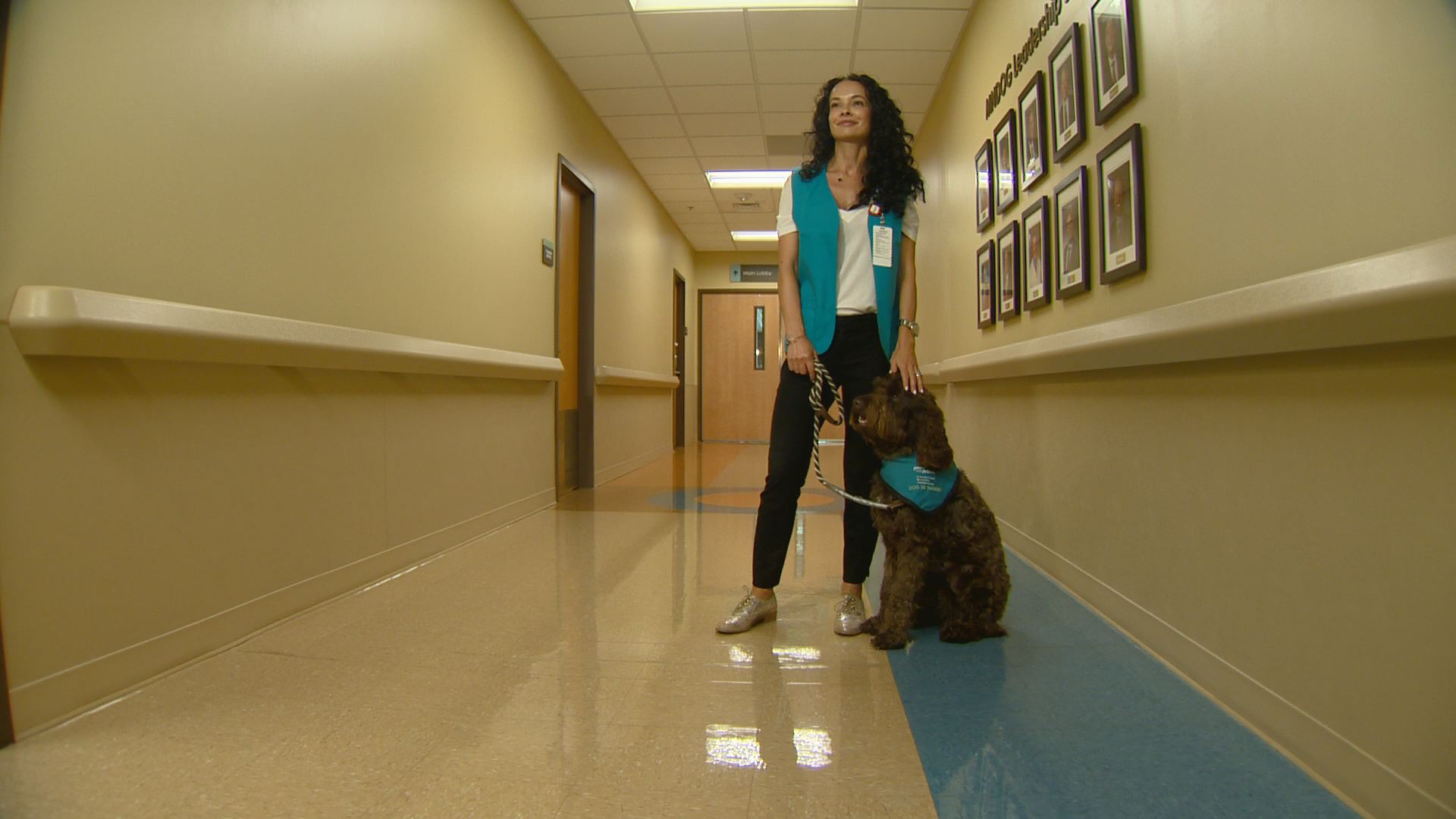 The two spend a lot of their days in the rooms of St. Anthony Hospital in hopes of bringing joy to patients.
"They help with your healing," Lazo said. "Make you feel better and make you just kind of realize that your health is important...but there's other things out there."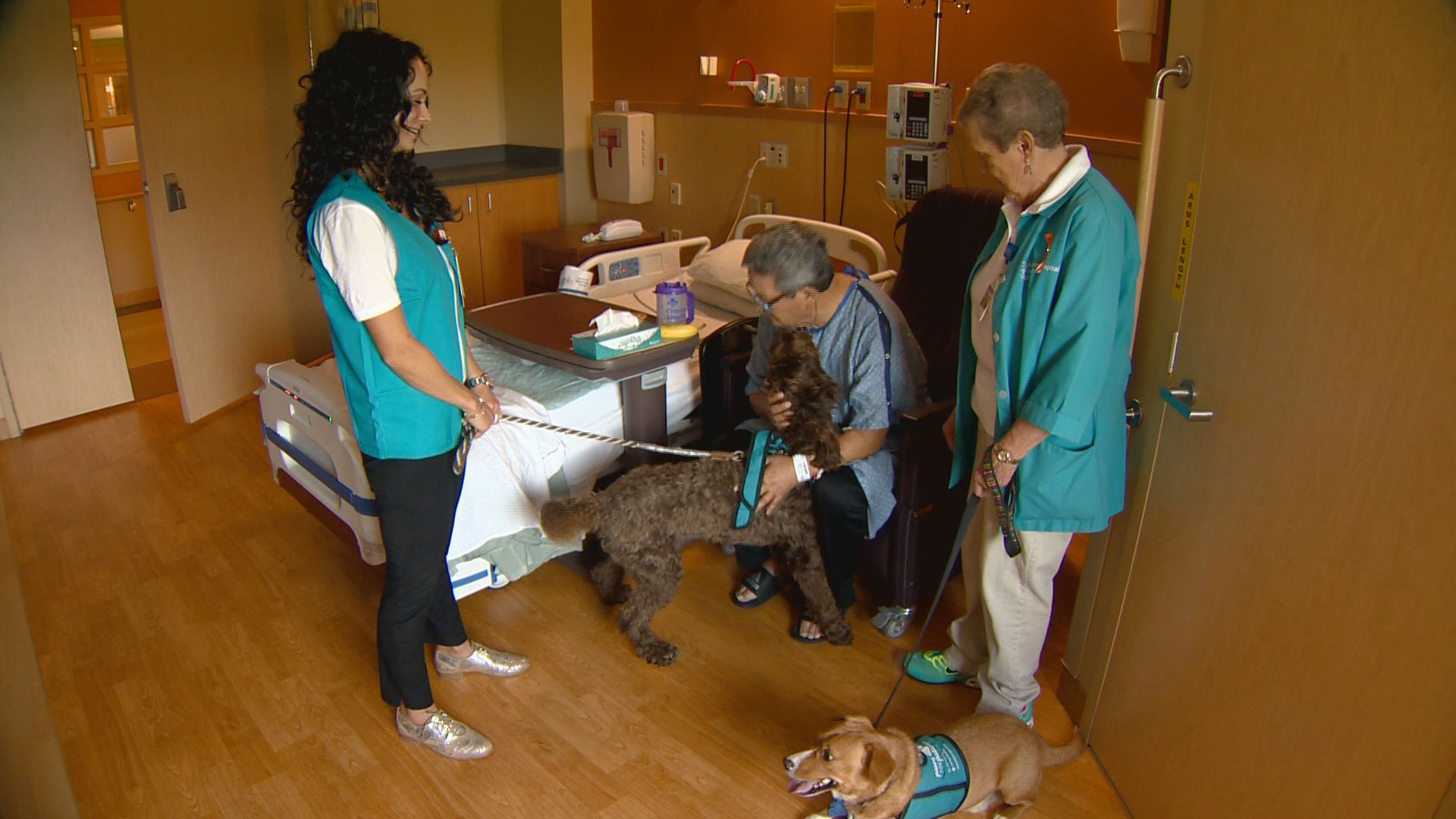 A few minutes with Leni has Lazo smiling and laughing.
As Leni wagged his way to the door, Lazo tearfully looked at Leni and his owner and said, "You don't know how much you're helping."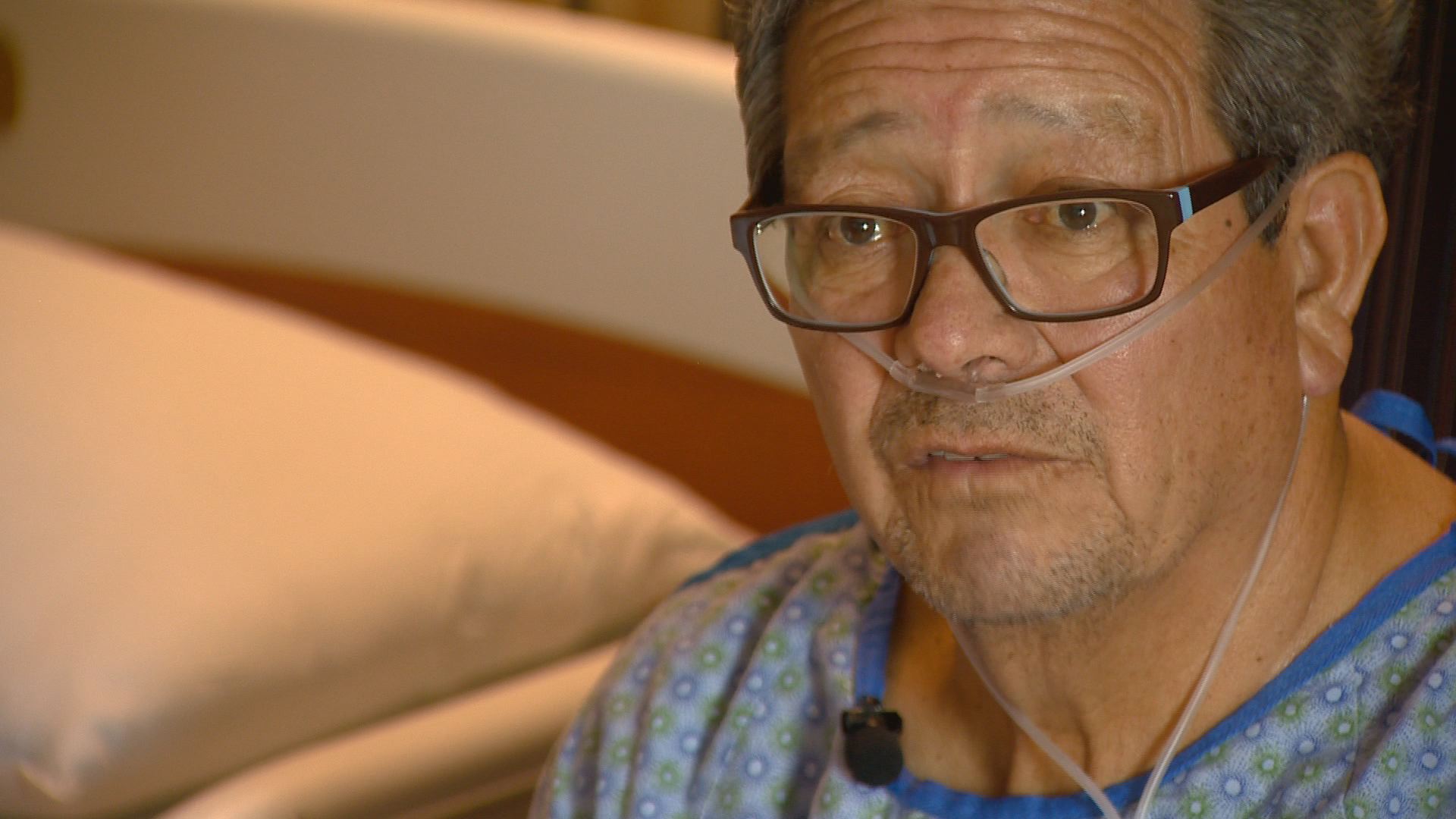 Leni is part of the hospital's Paws for Patients volunteer program. The dogs must go through assessments before they become official volunteers for the hospital.
"I know the patients love it, but I think Leni loves it more," Powers said.