Kiowa is a town southeast of Denver off highway 86, near Elizabeth. About 744 people live there.
Besides the 744, people who don't reside in Kiowa mispronounce the town's name frequently.
We called the town administrator to find out if it's
1. KY-OH-WA
2. KEE-OH-WA
3. KAY-OH-WA
Michelle Oeser, town administrator and a Kiowa resident of 25 years, said it's...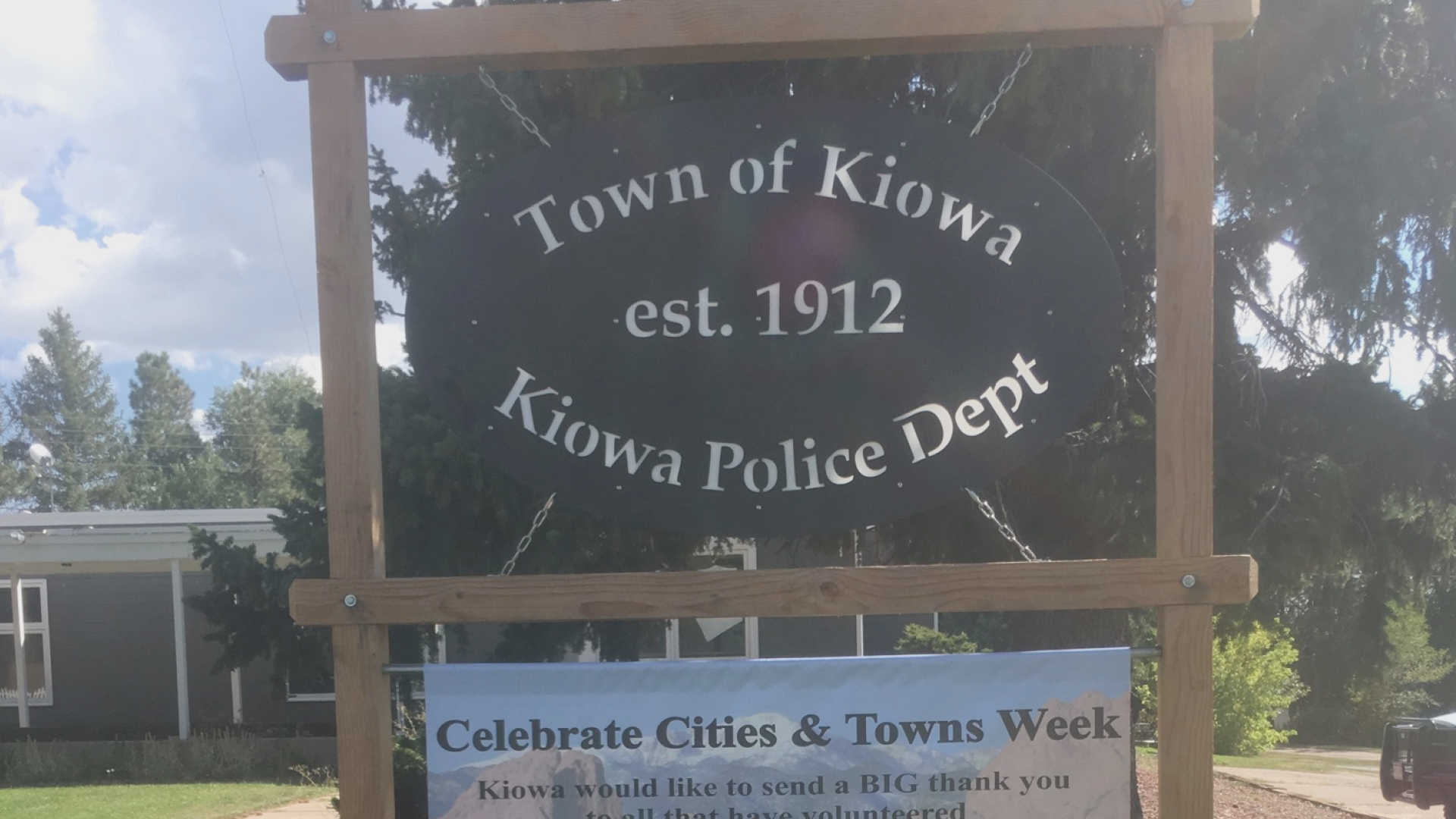 KY-OH-WA
"A lot of people call, or come into town, and call us KEE-OH-WA. We are definitely not KEE-OH-WA. We are Kiowa," Oeser said.
How do YOU pronounce 'Kiowa?'

— Next with Kyle Clark (@nexton9news) November 1, 2017
89 percent got it right on Twitter.
Have another name you want us to check out? Tell us the name of the city, street, county, or whatever you find in Colorado that you're confused about. Email next@9news.com, use Facebook or tweet us with #HeyNext.
How do you pronounce 'Arriba?'
How do you pronounce 'Arvada?'
How do you pronounce 'Buena Vista?'
How do you pronounce 'Cañon City?'
How do you pronounce 'Chaffee?'
How do you pronounce 'Dacono?'
How do you pronounce 'Del Norte?'
How do you pronounce 'Huerfano' County?
How do you pronounce 'Kebler Pass?'
How do you pronounce 'Ken Caryl?'
How do you pronounce 'Mancos?'
How do you pronounce 'Montrose?'
How do you pronounce 'Olathe?'
How do you pronounce 'Ouray?'
How do you pronounce 'Pueblo?'
How do you pronounce 'Saguache?'
How do you pronounce 'Sloans Lake?'
How do you pronounce 'Thornton?'
How do you pronounce 'Towaoc?'
How do you pronounce 'Westminster?'
How do you pronounce 'Wynkoop?'
How do you pronounce 'Zuni?'