It seems like there is construction everywhere you look in the Denver metro area, from the high rises downtown to your local neighborhood rebuild.
Most work sites seem to shut down around rush hour, but one development at East 8th Avenue and Bellaire Street was not most work sites.
Earlier this week, workers were in their life-sized Tonka trucks, moving dirt after 10:30 p.m. on a plot at the end of a neighborhood street.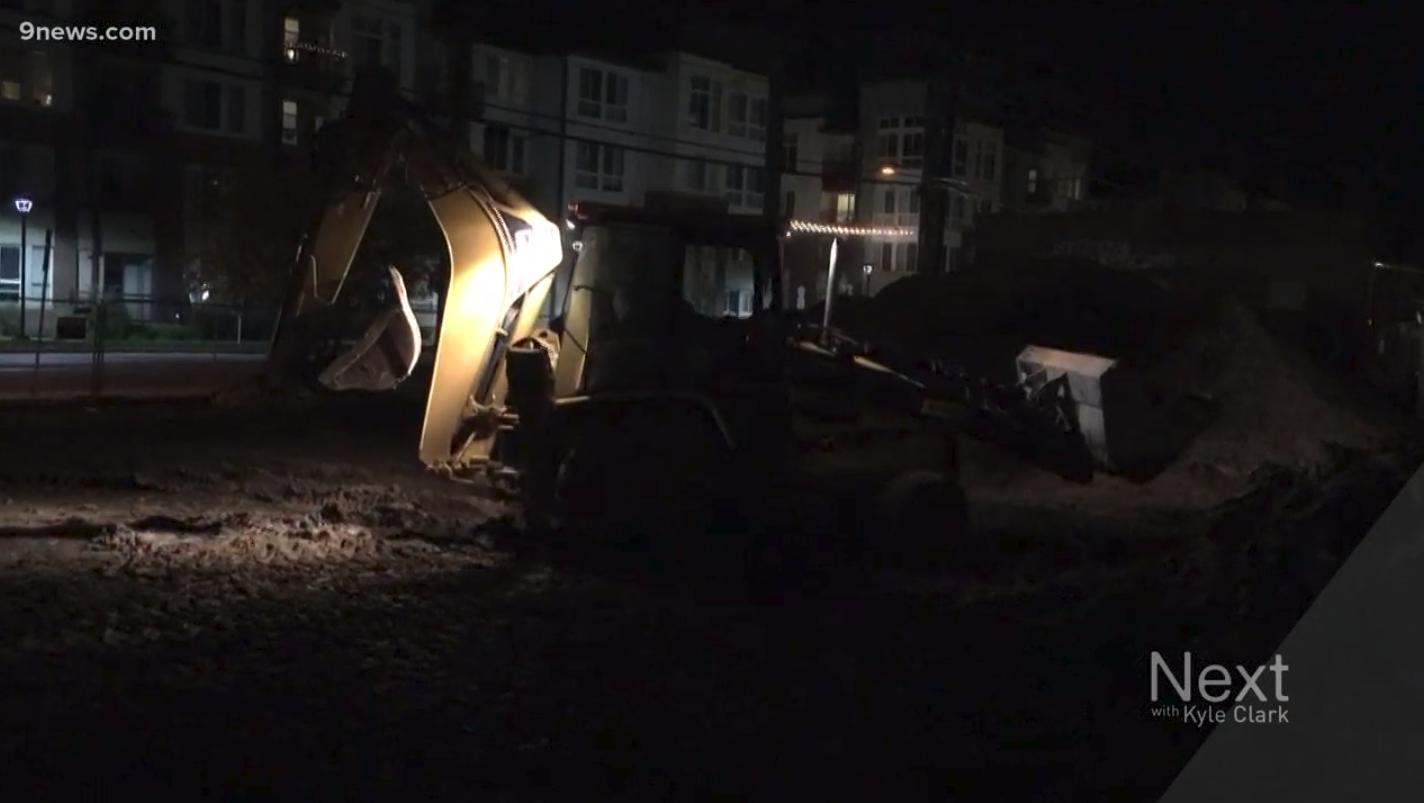 At least two people called to complain.
One neighbor said she called the police, but the noise didn't stop.
Someone else called the city to complain, but who really investigates?
"A noise health issue is definitely an environmental health issue because it speaks to the quality of life to a person," said Nicol Hogg, Denver Department of Environmental Health programs manager.
Yes -- the same people who do food inspections investigate construction noise complaints.
"We do far beyond food inspections," Hogg said. "Residential health and housing complaints that we investigate; we investigate noise complaints, child care facilities, food establishments are investigated as well, but we also do swimming pool inspections, body art inspections and a number of other inspection types."
OK, so at 10:30 p.m., who are you supposed to call to make the noise stop?
"If you are hearing excessive noise at any hour, it's best to call 311 to file a noise complaint," Hogg said. "If you want an immediate response or there's a disturbance of the peace issue that's occurring, you can also call the police department."
Before you call and complain about construction noise, you need to know when it's allowed.
In Denver, construction sites can be noisy from 7 a.m. until 9 p.m. during the week, and 8 a.m. to 5 p.m. on weekends.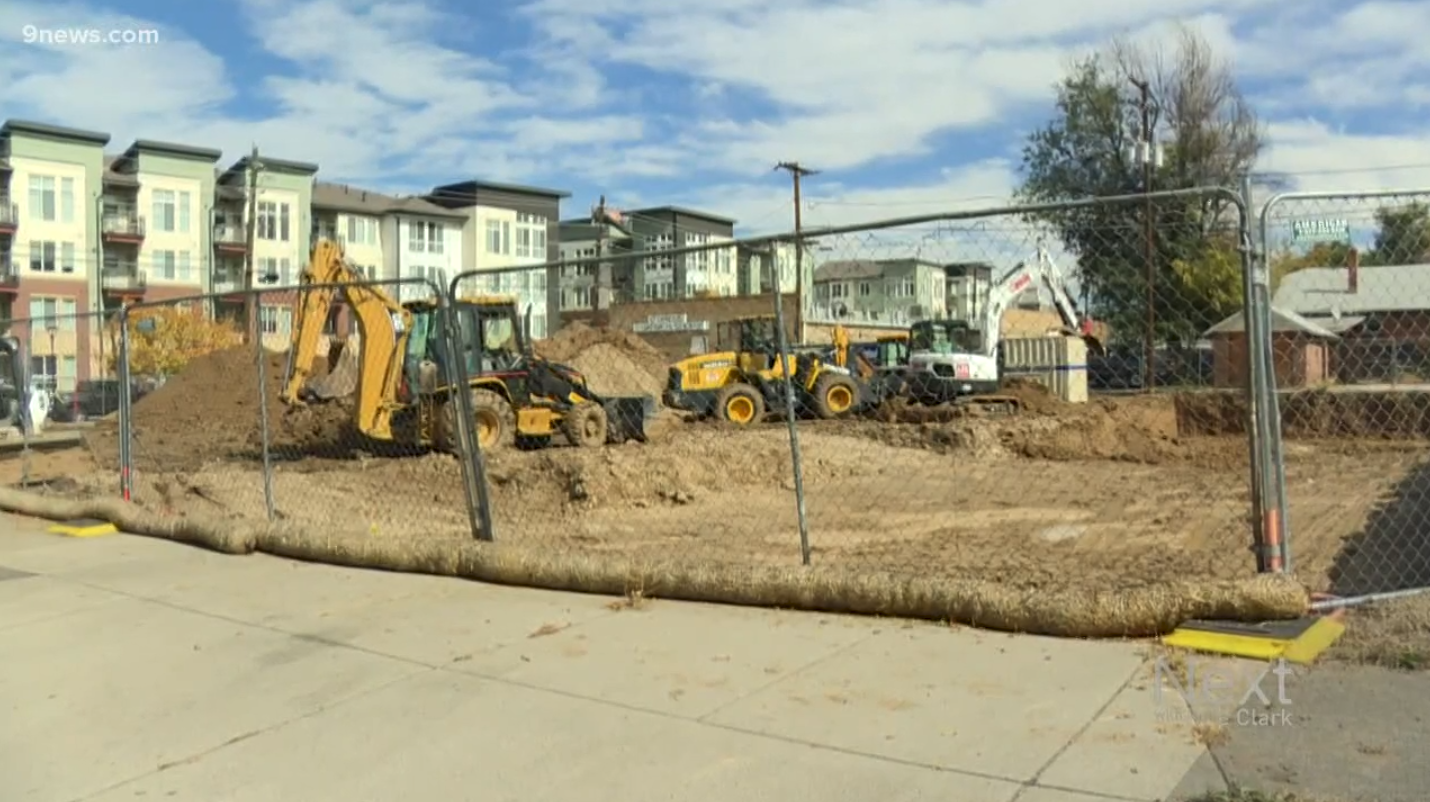 "Technically, work can be done at 10:30 at night, as long as they're not exceeding allowable noise levels," Hogg said. "As long as the noise that's being emitted is not exceeding say, 50 to 55 decibels depending on the time of day, it is allowed within our ordinance."
Of course, 50 to 55 decibels! Wait, what's a good example of that?
"Fifty to 55 decibels sounds roughly equivalent to what it would sound like when you and I are having a conversation," Hogg said. "I would say it's highly unlikely that the reverse beeping of a life-sized Tonka truck would meet those limitations, but we would have to conduct a noise measurement and a noise reading to confirm that."
The developer of this project told Next that he was at the site at 8:30 p.m. and told the subcontractor to stop work at 9 p.m. He said the subcontractor admitted to working late, so he called the city to own up to the mistake before being contacted by noise investigators.
So far this year, Environmental Health has received 183 construction noise complaints.
That's more than one-third of the 524 noise complaints the department received so far. In 2016, there were 126 construction noise complaints.
"The information that we really need to get on every single one of these complaints are the complainants full name, address and contact information," Hogg said. "For construction complaints specifically, we need to know the complete address of the construction site, as well as the general contractor's information, so we can follow up with them."
Punishment can range from a warning, to a fine, to an order to stop work altogether.