Regional Transportation District wants to give out free T-shirts each week for people who learned safety the hard way.
So listen up Jimmys.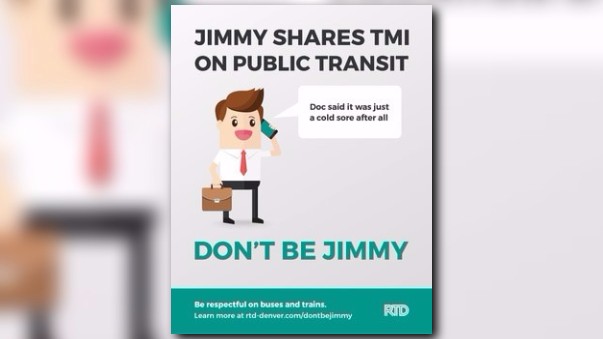 If you accidentally ate a bagel on the E train or rushed onto a bus barefoot one morning and learned a valuable lesson, write about it. It's part of RTD's "Dumb Ways to Die" campaign.
You might just win a T-shirt for your Jimmy-like tendencies.
RELATED: RTD launches campaign to remind folks not to be the worst on public transportation
Here's what you need to do:
Be 18 years of age or older
Write the story in 40 words or less
Tag @rideRTD and hashtag #safetyfirst on your Twitter or Instagram posts
For more information on how to enter the contest, visit this site