The giant inflatable grandma on top of the building doesn't really attract a Sunday football crowd, so Grandma's House brewery offers a different kind of craft.
"Every Sunday, we do 'Foul-Mouth Cross-Stitch Sundays,"' Matthew Fuerst said. Fuerst is the owner of the brewery and bar on South Broadway.
"We're always brainstorming weird things to do," he said. "We were looking for something offbeat to do to get people in."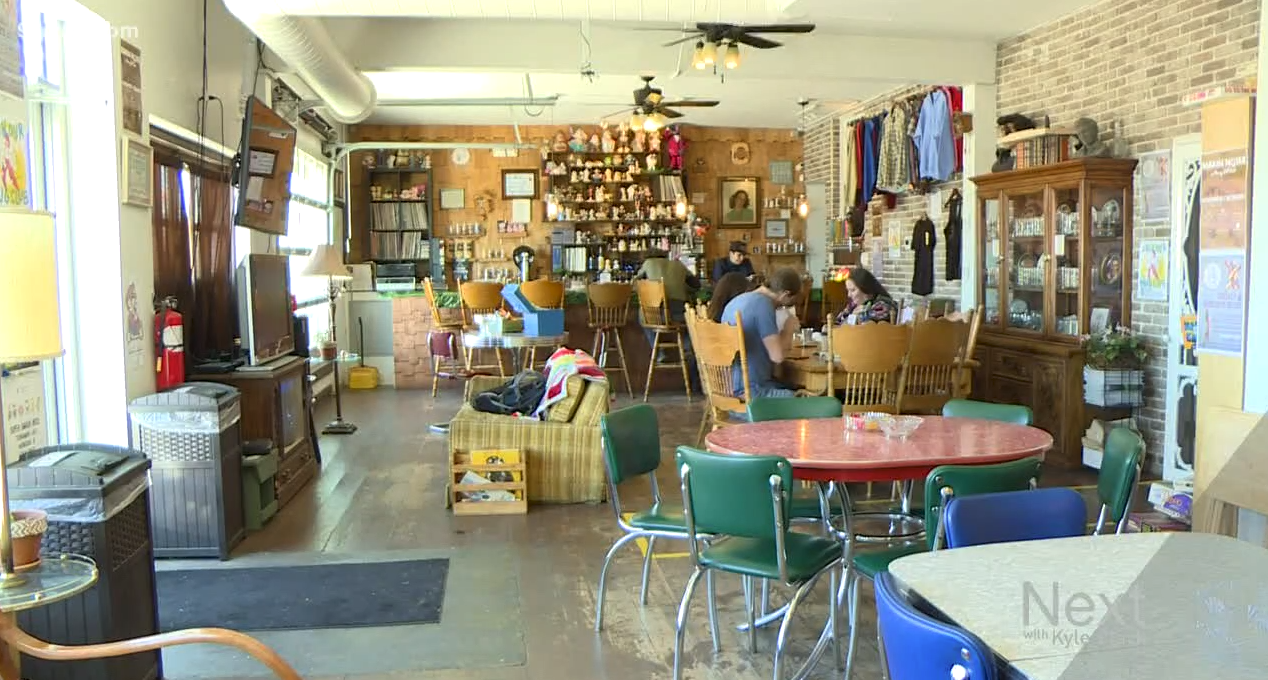 Every Sunday, patrons can buy a beer or pay $5 for all the cross-stitching materials they need. Sonja Lujan and a few friends came by the brewery last Sunday.
"I'm the only one actually crafting! They're drinking beer!" Lujan said, as she started work on a cross-stitch pattern.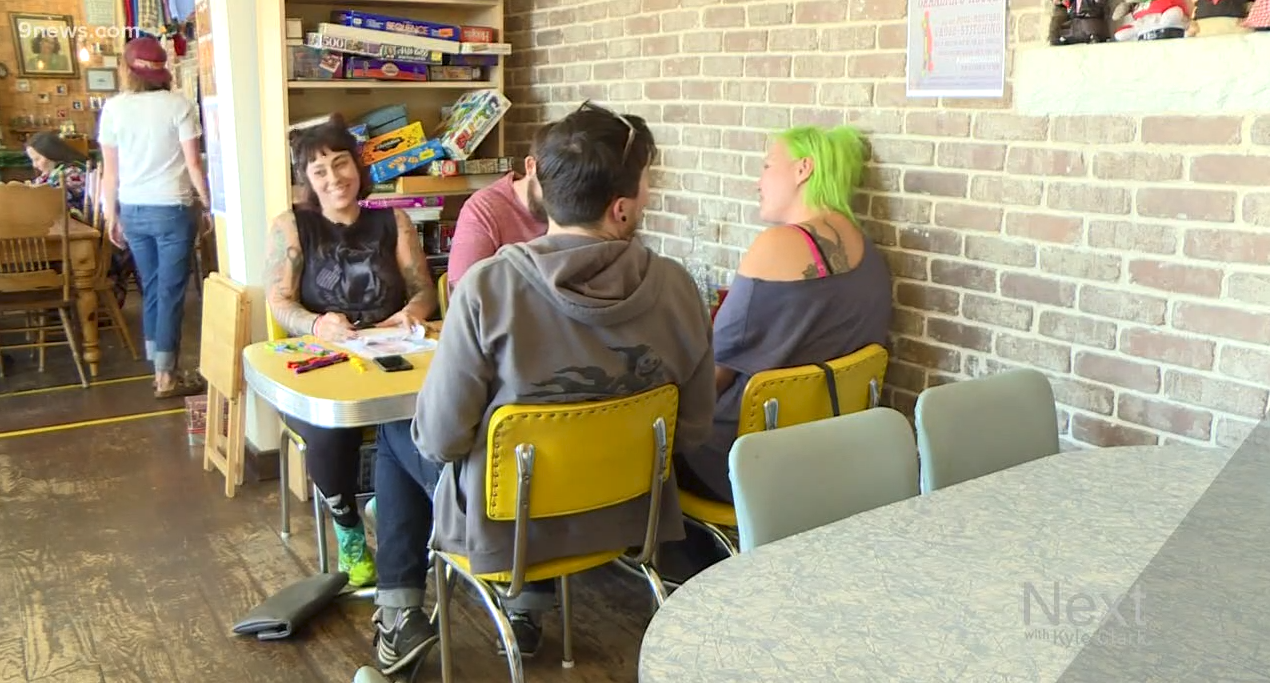 Lujan didn't pick a "foul-mouth pattern," but many do.
"There's definitely some very, some very foul-mouth things that get cross-stitched in this taproom," Fuerst said with a smile.
Fuerst himself, has contributed to the embroidered works of art that fill the walls of Grandma's House.
"One of the first ones that I ever did was on the wall right here," he said, pointing to a cross-stitching above the bar. "It's a Notorious B.I.G. lyric. It says, 'to all the ladies in the place with style and grace.'"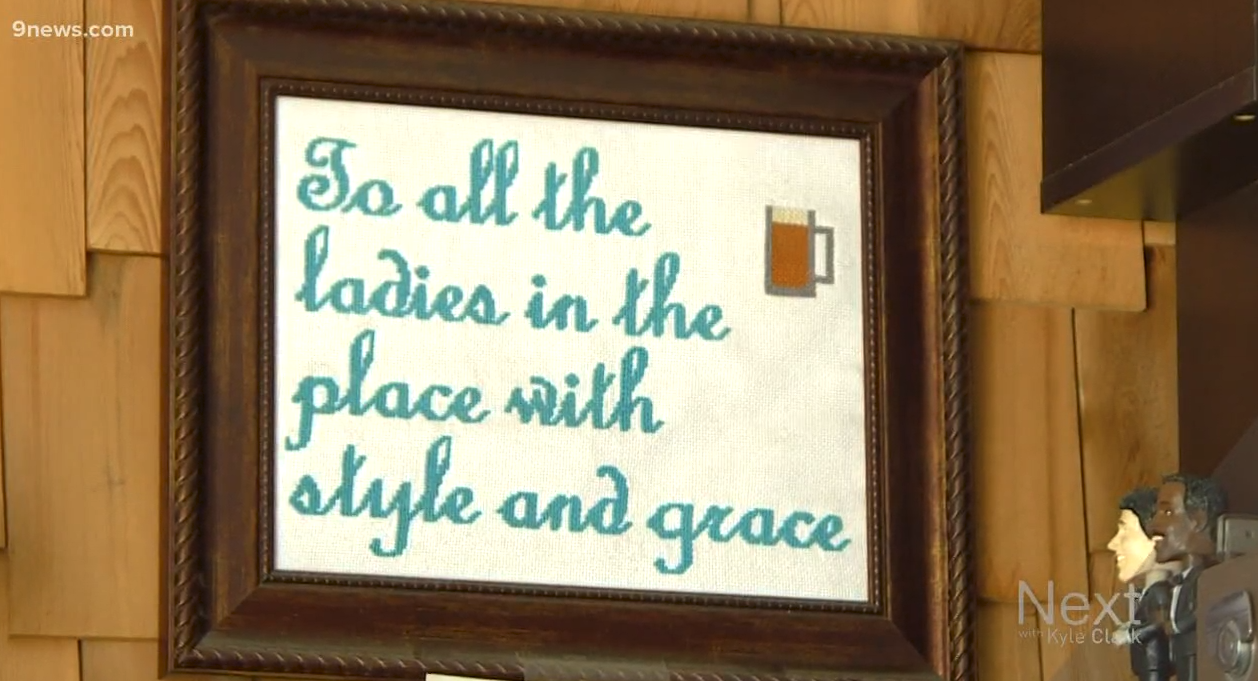 Fuerst never thought so many people would dig brews and embroidery.
"Then again, I also didn't know if anyone wanted to hang out at a bar called Grandma's House either," Fuerst said. "So, I'm continually pleasantly surprised."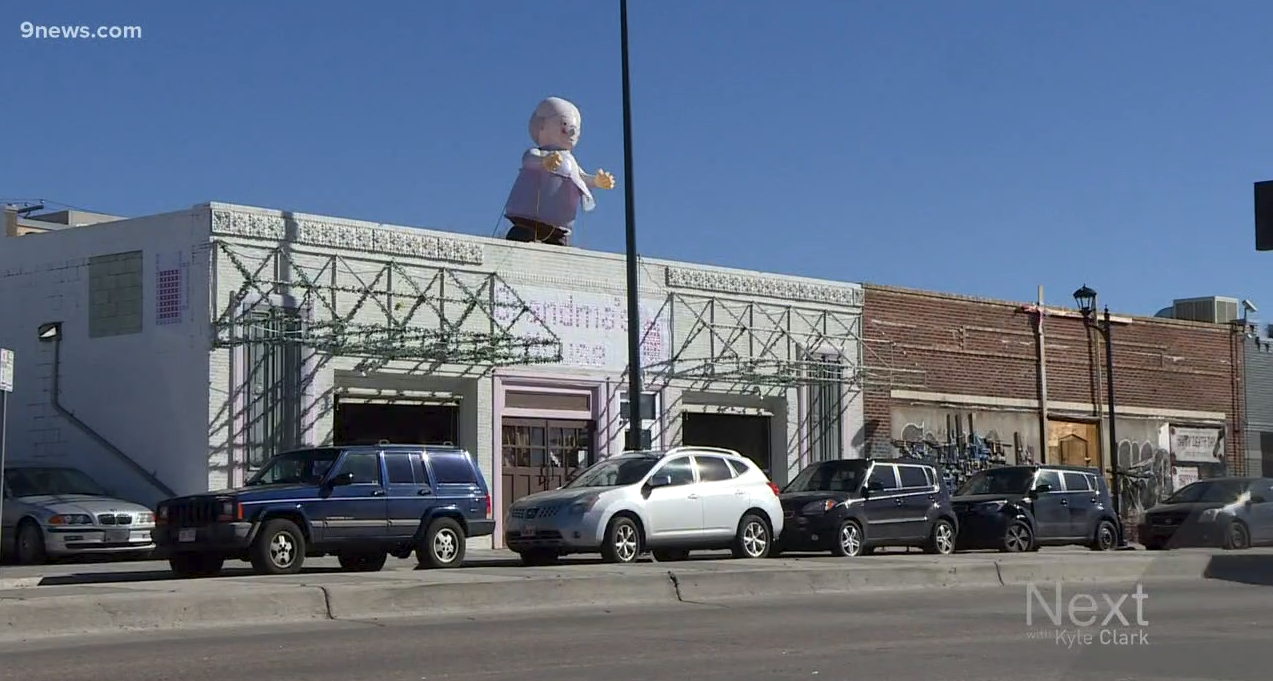 It turns out that pairing beer with the offbeat feels right at home.