A horse broke free in Douglas County near Parker Monday morning, stopping traffic and putting drivers in harms way.
South Metro Fire Rescue responded to the frightened mare and watched as she almost ran onto E470.
"It was pretty chaotic," said the South Metro Public Information Officer, Eric Hurst. "There were cars all over the place, there were people in and out of traffic, and it was very, very unsafe"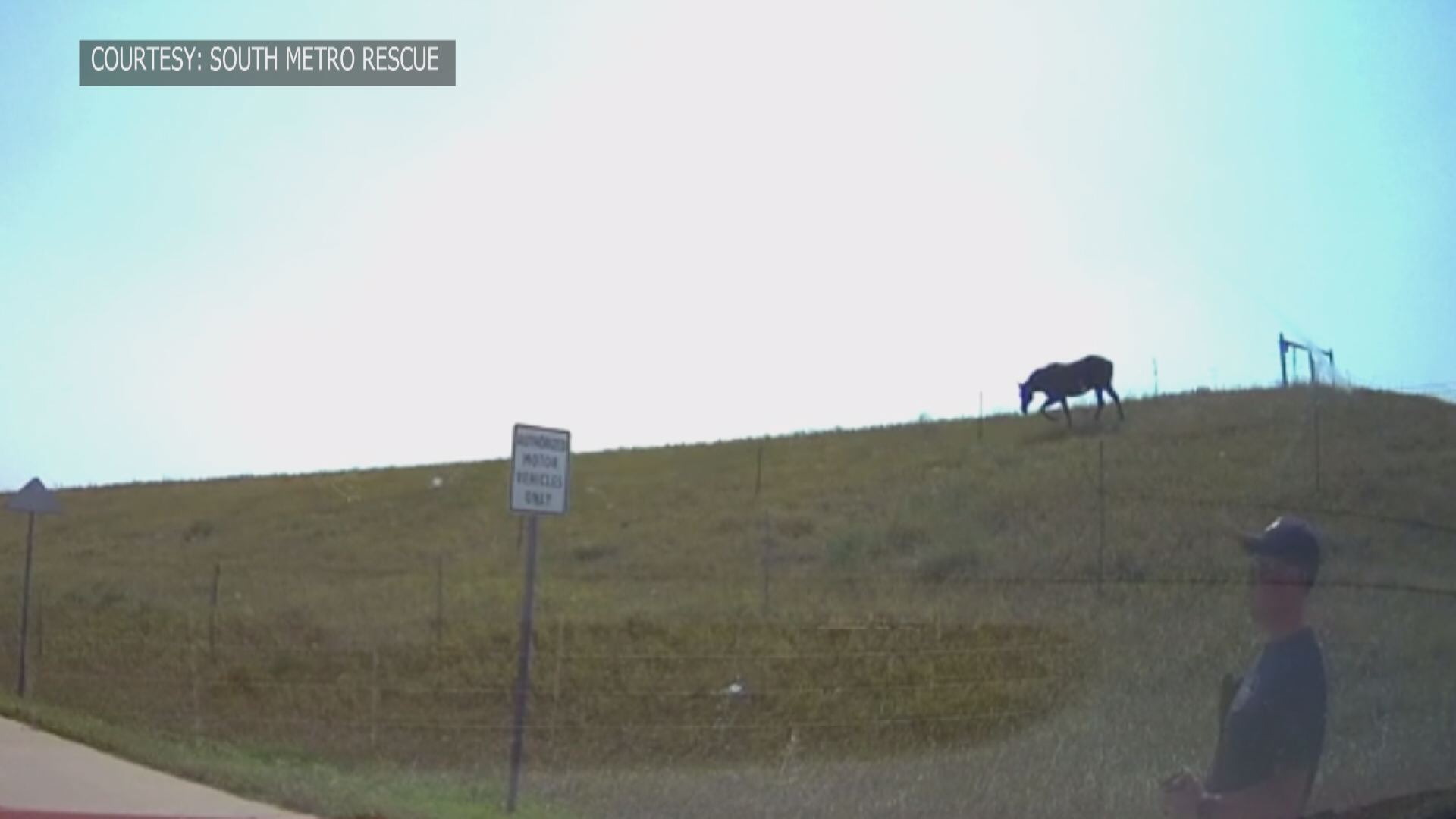 This was Hurst's first time responding to a horse on the loose, but firefighters are trained to keep people and animals safe, no matter what the scenario.
Just last year, South Metro crews rescued Cupcake the horse from a swamp in Cherry Creek State Park. And a couple years before that, they created a ramp to get a horse out of a swimming pool in Cherry Hills.
RELATED: Horse rescued at Cherry Creek State Park
"It's a very unique situation," said Hurst.
Monday's horse, and all the people who helped rescue her ended up safe as well. She's being held at the Equine Harmony Center in Franktown until her owners are found.
Update Horse is now very safe with food & water. Harmony Horse Rescue will be taking care of her and will attempt to find owner. @dcsheriff pic.twitter.com/LVkiCXgH6H

— SouthMetroFireRescue (@SouthMetroPIO) September 4, 2017