The 17-year-old son of the woman who was killed in the fatal wrong-way car crash on I-70 Sunday, remembers Jodie Stewart as "the only woman I would have wanted as my mother."
Stewart, 52, of Idaho Springs was killed at the scene of the crash after 54-year-old Jeffery Stumpf of Evergreen veered from the westbound lanes into the eastbound lanes of the interstate at the Morrison exit, between the foothills and C-470.
Wrong-way wreck on I-70 near Golden leaves 2 dead
Tommy Stewart, 17, was in the passenger seat of his mother's Toyota 4Runner when Stumpf's white pickup truck drove through the grassy median that separates the westbound and eastbound lanes. The two vehicles collided.
"It was horrible. It's something that I never will forget. I remember it all so vividly. That just the fear and the panic and everything like that just, in a split second," recalled Tommy.
Colorado State Patrol said Stumpf drove 375 feet through the brush and into the oncoming traffic. That is longer than the length of a football field. Investigators said there was no evidence Stumpf tried to brake in the grassy area or in the roadway.
Three other vehicles were hit after the initial crash.
Tommy said he got out of the SUV and called 911. He said other drivers stopped to help but it wasn't until first responders arrived that he found out his mother did not survive.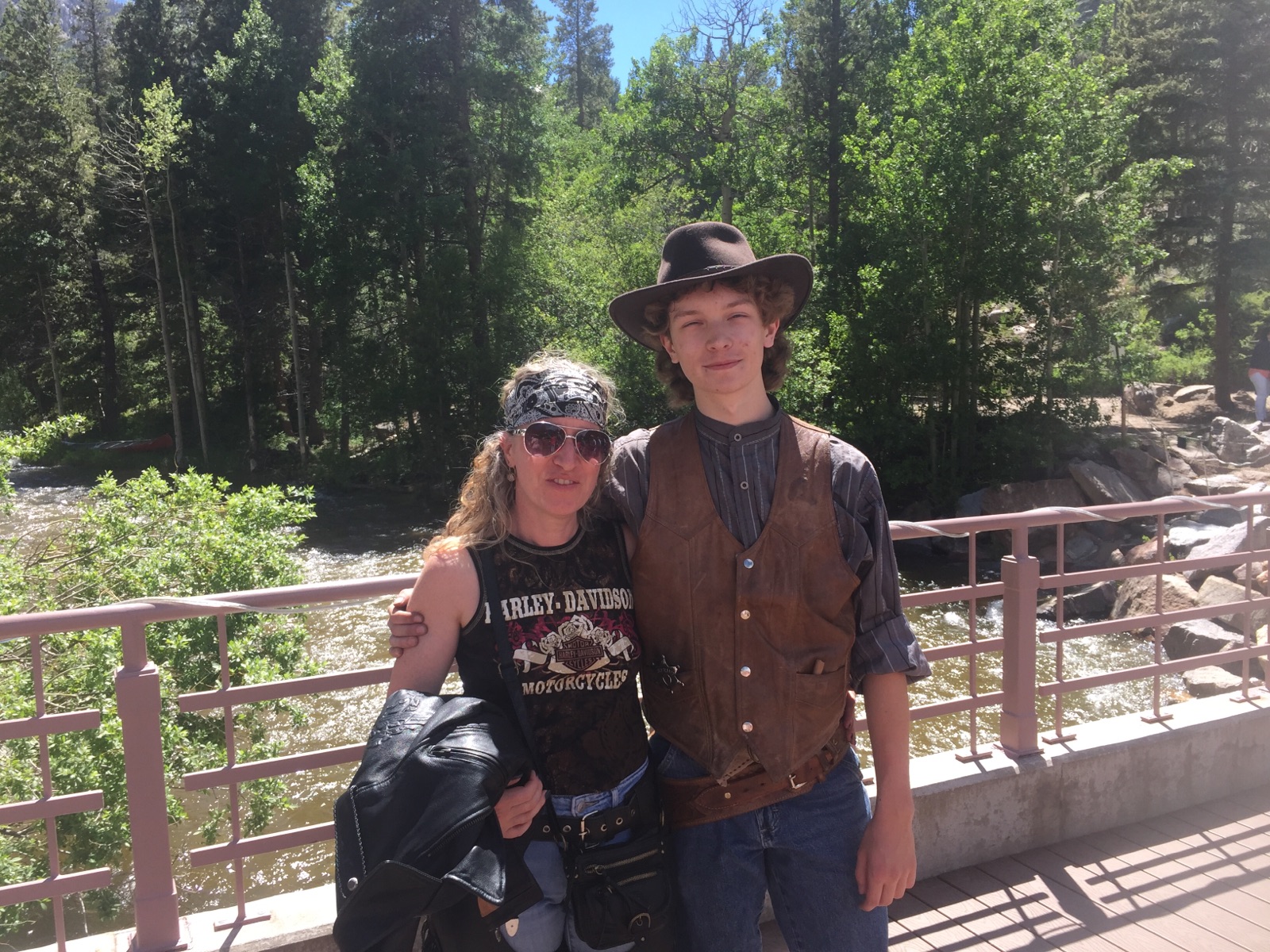 "The lead EMT came up to me and asked who I was, and when he realized I was her son, I asked him would I be able to go in the ambulance to the hospital with her, and he told me that she might not be going in an ambulance to the hospital today. And he told me that she had no vitals," said Tommy.
He and his mom were on their way to run errands when they were struck.
"She was one of the greatest people I ever had the pleasure to know. She was very kind, very selfless. She would do so much for all of our friends and neighbors and was just amazing, the woman that she was," he said.
Tommy was Jodie's only child. He has some cuts and bruises from the crash but says he's otherwise physically fine. He says he and his father are grieving.
Tommy hopes Stumpf's family members are okay because he says it's never easy to lose someone.
CSP continues to look into what caused the crash and whether drugs or alcohol played a part. Investigators did say they found an empty bottle of Fireball whiskey and unopened beer in Stumpf's truck.