A judge in Park County ordered a highly visible—and controversial—roadside display of flags and other materials to be cleaned up, giving county officials ten days to remove what the court found in a jury trial to be "rubbish."
The display in question belongs to Steve Bedigian, who's owned the approximately 5-acre parcel along highway 24 in the Hartsel, Colorado area for decades.
District Court Judge Stephen Groome approved a request for a warrant to seize and remove the offending property from Bedigian's land, which will also allow the county to bill Bedigian for the costs incurred.
ORIGINAL REPORT | Park County targets off-grid living
REJECTING CLEANUP OFFER | Park County camper rejects cleanup offer, risks losing land
Bedigian risks the potential of losing his land if he can't cover those costs as well as significant court fees. Despite that, he rejected an earlier offer from the county to clean up his parcel free-of-charge.
On the property is a collection of dozens of American flags in various states of repair, which Bedigian intends to be part of an art installation he refers to in the shorthand as "Sgt. Mike's," in honor of his late father, a veteran.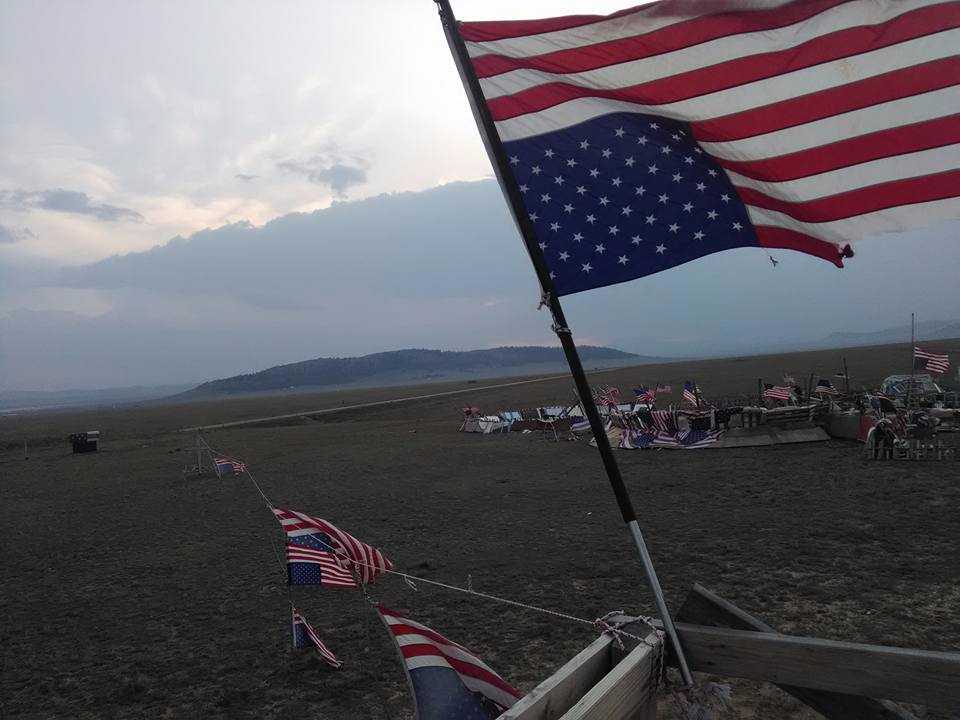 In addition to that, the county took issue with an assortment self-made wooden structures, water heaters, furniture and other items which are visible for miles in the center of a rural high-altitude valley.
What he argued was artistic was seen as an eyesore by some of his neighbors, many of whom are offended by the tattered flags hung and draped in various positions that they view as disrespectful.
The county didn't center its legal arguments around the abuse of the flag, but rather an ordinance that prevents people from accumulating rubbish on residential-zoned parcels like Bedigian's.
LOSING HIS TRIAL | Guilty verdict for 'flag man' on trial for keeping rubbish on property
Reached on the phone after the judge's order was issued Thursday, Bedigian said it was the first he'd heard of that the county had filed a motion seeking the clean-up warrant.
"I've not received any motion and I've been checking my mail," Bedigian said. "That's why I've made no response."
He told 9NEWS he intends to file a response now in Judge Groome's court disputing the ruling.
Bedigian represented himself in court and has not filed any sort of appeal of the jury verdict against him, which he argues was unjust.
Rather than spend his time attempting to appeal without a lawyer, he said he's tried to comply with the court ruling by repurposing the material.
"I took all of this material and used it to build a whimsical, utilitarian fence," Bedigian said. "It is code compliant."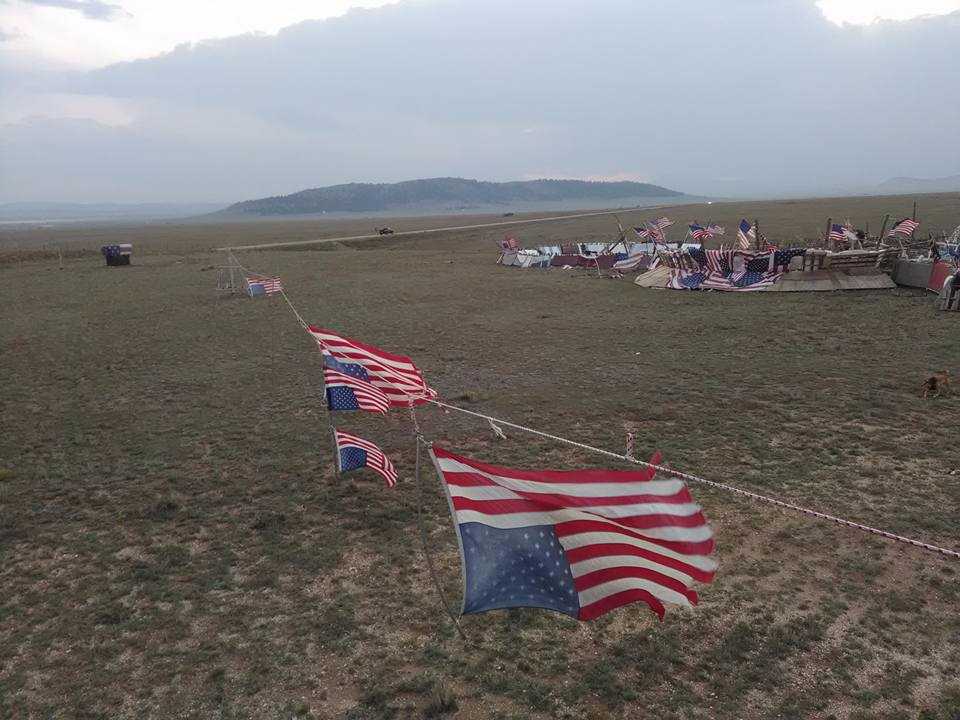 County attorney Lee Phillips previously told 9NEWS that the fence isn't compliant either. Bedigian disputes this, pointing to testimony from a code enforcer that the county doesn't have restrictions on the materials that can be used on short fences aside from razor wire.
"In another three days, there'll be no more material on the ground," Bedigian said.
While the warrant specifies a 10-day timeframe, the county has not said when it plans to come in to clean the material from the land.
He reaffirmed to 9NEWS that he will not act with violence toward code enforcers who come to take material from his land, though he did say he planned to sue the county for $10 million if the county does so.
Bedigian said he won't stop working on his artistic plans even if the county removes his display. He said he has plans build a lighted flag display on a nearby hilltop that sits on another 5-acre parcel he owns.