Tuesday, the 10th U.S. Circuit Court of Appeals made it easier to protest at Denver International Airport.
The court denied Denver's emergency request to stay a lower court decision that ordered the city to allow more timely protests at DIA.
In February, Denver Police Commander Tony Lopez asked protesters to put down their signs, saying it was against airport regulations.
RELATED: Judge rules DIA must make permit process easier for protesters
RELATED: Protesters file lawsuit over DIA protest policies
RELATED: DIA explains why spontaneous protests aren't allowed
Protesters were at the airport hours after President Donald Trump announced his original travel ban of people from seven-Muslim majority countries.
The U.S. Supreme Court has previously ruled because airports are not traditional public forums, they can have rules and regulations for protests.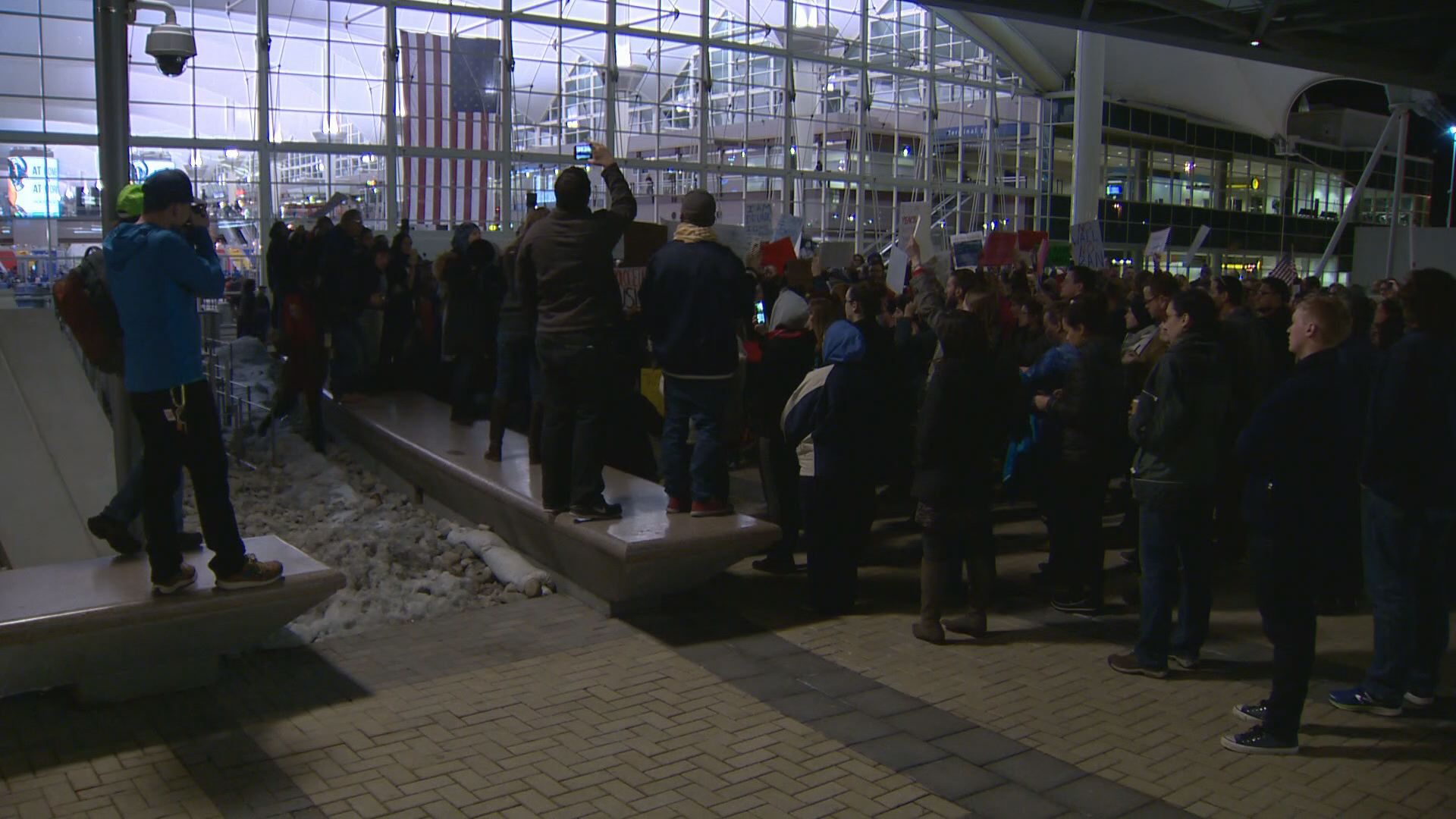 DIA requires people to apply for a permit to protest seven days in advance.
But in the ruling Tuesday, the judge wrote exceptions to the seven-day rule should be made if the protest relates to the mission of the airport and the issue is of immediate concern, such as the travel ban.
The protest at DIA was allowed to continue after being moved to a different part of the airport.
The attorney who filed the suit argued DIA's rules bar free speech.